Strawberry Lemonade Frozen Yogurt Pops are a simple, refreshing treat that you can feel good about giving your kids.  They're made with wholesome, fresh ingredients that will make you wish it was summer all year long!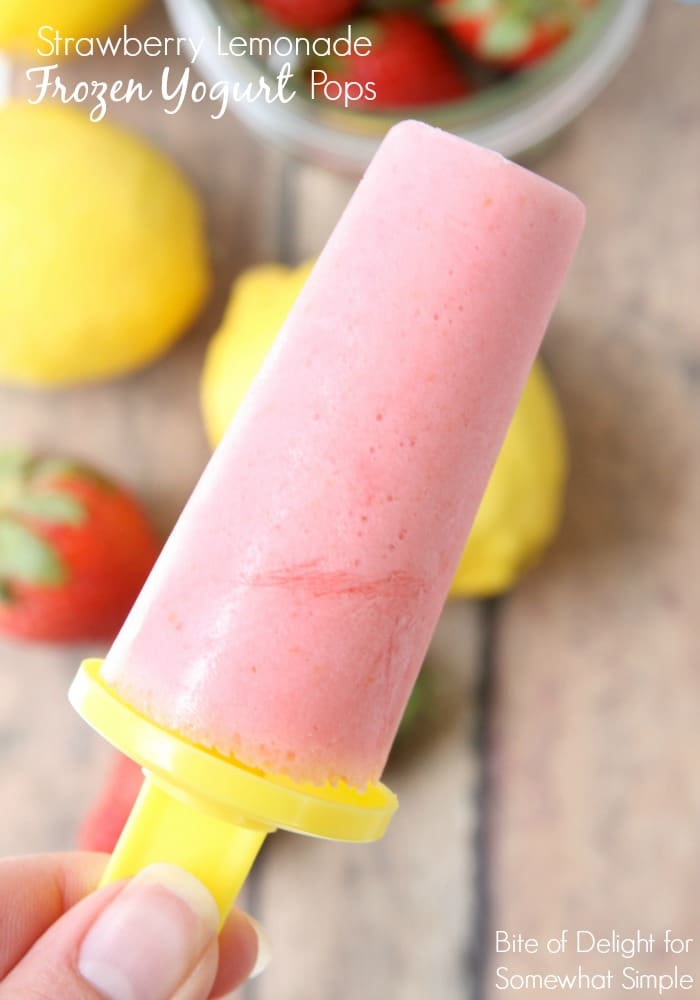 The first time my 4-year-old tasted these treats, he said, "Mom, these are so good.  I'm not kidding!  They're SO good!"  I was thrilled that he liked them, but I was even more thrilled because I have a hard time getting him to willingly eat fruits (and veggies too), and he loved these pops!  I've made him a lot of homemade popsicles the last couple of years, and this was definitely his favorite.  And I won't lie.  They're mine too!
One of the things I love most about these pops is that they take only a handful of ingredients, and they're all wholesome.  I splurged and grabbed organic fruit and yogurt, and I used some local honey I've had in my pantry.  So when the kids ask for two popsicles in one afternoon, I can't help but say yes!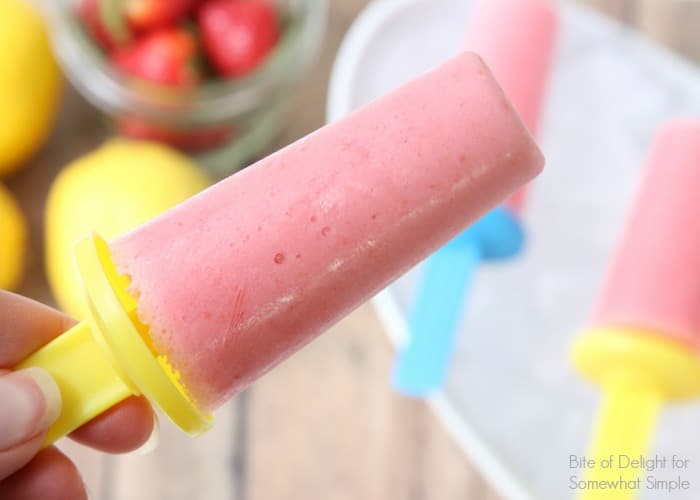 Strawberry Lemonade Frozen Yogurt Pops
INGREDIENTS:
1  1/2 cups vanilla frozen yogurt
1 cup strawberries, quartered
1/2 cup lemon juice
1  1/2 tsp lemon zest
1-2 Tbsp honey
DIRECTIONS:
Add all ingredients to a blender and process until smooth.
Pour into popsicle molds.
Freeze for at least 6 hours.
NOTES:
I like to use 1 Tbsp honey because I like the pops to be a little more tart than sweet.  Taste the mixture before you pour it into the molds, and add more honey to taste, if necessary.
Popsicle molds come in all shapes and sizes.  This recipe filled 12 of my molds.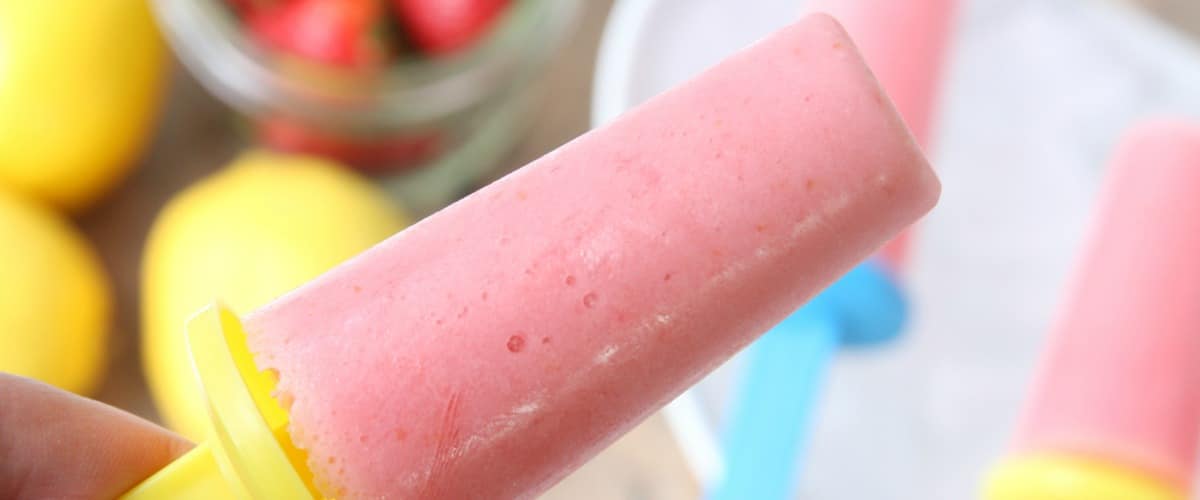 If you need more refreshing popsicle ideas, be sure to check out these delicious recipes on Bite of Delight!

  Pineapple Orange Julius Pops  //  Dairy-Free Strawberries & Cream Pops  //  Dairy-Free Pineapple Mango Pops