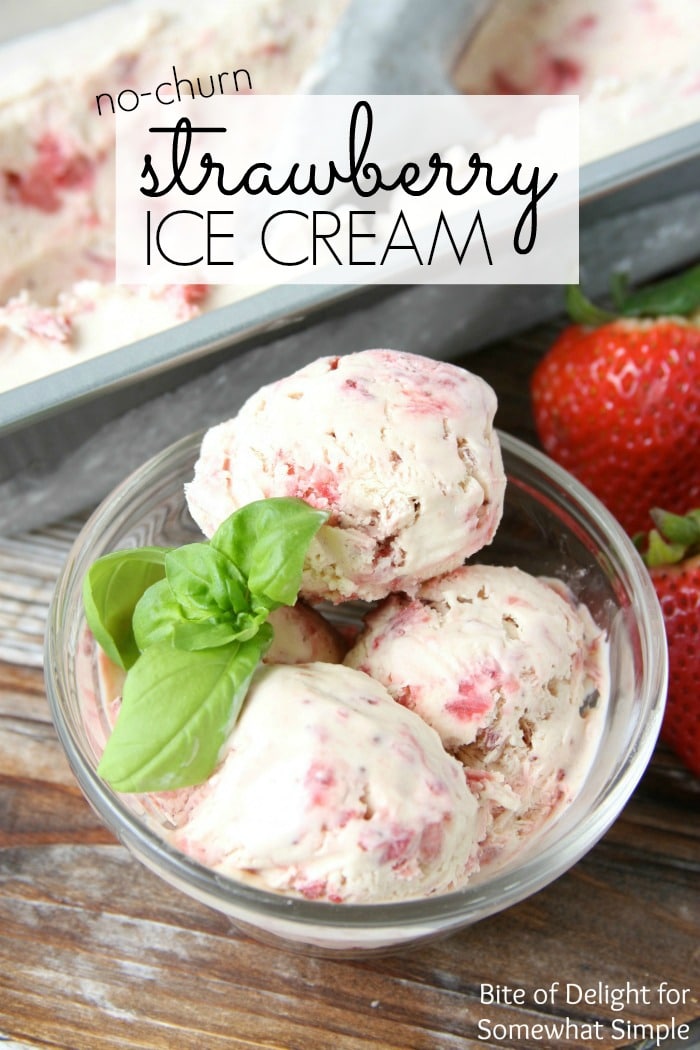 This No-Churn Strawberry Ice Cream is all sorts of amazing.  To be honest, I wasn't sure about it when I was putting it together.  And to keep being honest, it was serious love at first bite!  The balsamic brings out such an amazing flavor in the strawberries, without making them taste like vinegar.  It's a deep and sweet and creamy and wonderful.  You'll never go back to store-bought after this, especially since it's so easy!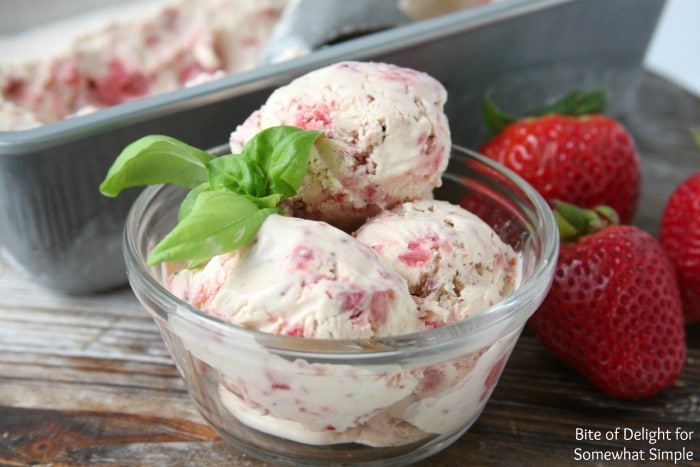 No-Churn Strawberry Ice Cream
Ingredients:
 2 cups heavy whipping cream
1 (14 oz) can sweetened condensed milk
dash of salt, optional
6 cups quartered strawberries
1/4 cup sugar
1 T balsamic vinegar
Directions:
Preheat oven to 325.
Combine the quartered strawberries, sugar and balsamic.  Spread into a single layer on a (silicone mat or parchment) lined cookie sheet and roast for 35-40 minutes.  Cool completely.
Mash or puree the strawberries.  Be sure to collect all the juices from the pan.
Whip the cream until stiff peaks form.
Add the sweetened condensed milk and dash of salt (if using) to a medium mixing bowl.
Fold in the whipped cream and prepared berries (including juices).
Pour into a freezer-safe container (I used a 9×5 bread pan).  Cover well and freeze for at least 6 hours.
Notes:
If you get a wild hair, try adding 1/2 tsp vanilla.  Like the salt, it's totally optional.  It's great either way though, so go with your mood!
I wanted to have small strawberry chunks in my ice cream, so I started out by mashing the roasted berries.  The chunks were still bigger than I wanted, so I pulsed them in my blender a few times, and they were perfect!
The strawberries do not taste like balsamic vinegar.  The vinegar just deepens the flavor and adds something amazing.
My husband is not a fan of the famous Bear Lake Raspberry Shakes that you can buy all summer at Bear Lake.  It seems shocking, I know, but he's never liked them.  He didn't think he would like this ice cream either…but when he tasted it he used words like: Surprised.  Wow.  Amazing.
Any freezer-safe container will work: bread pan, glass or ceramic baking dish, plastic storage container, etc.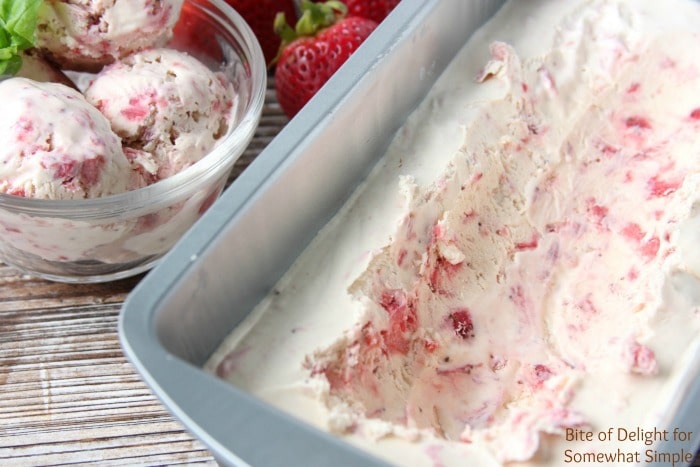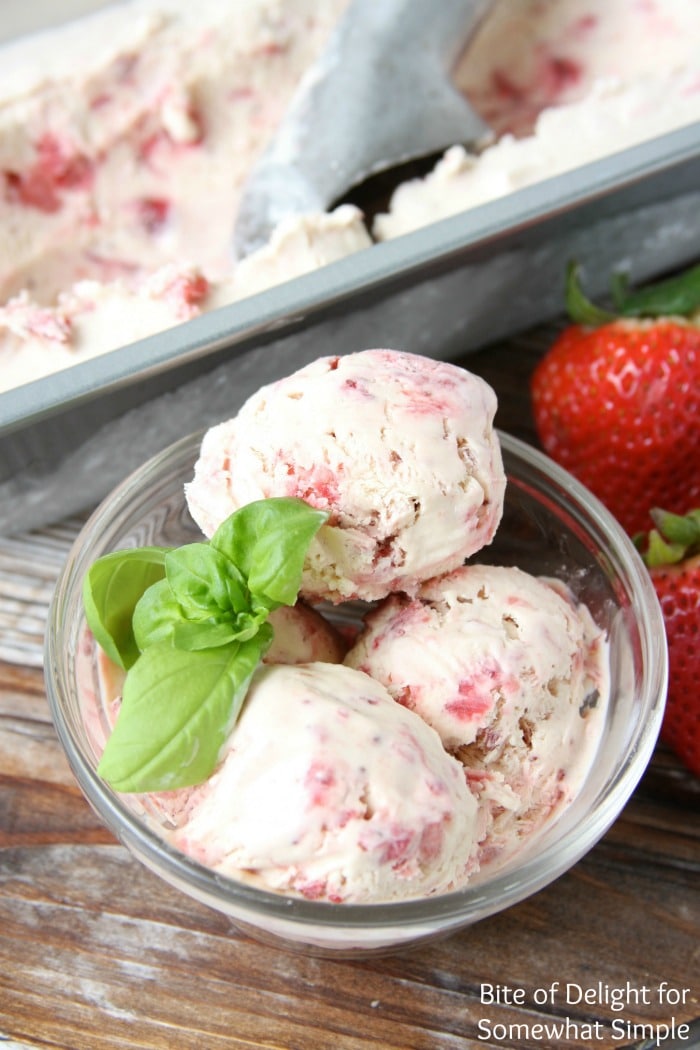 For a few more of my favorite {Dairy-Free} treats, check out these:
Pineapple Mango Pops // 5 minute Blender Lemon Curd // Strawberries & Cream Popsicles