Ice Cream Sandwich Monsters are not only adorable, they are also sUPER easy to make! get the kids involved in making their own, or whip up a bunch for your next Monster Mash!

Easy Ice Cream Sandwich Monsters
I love a good dessert that is easy to make and sure to satisfy. These Halloween Monster treats don't take much time or skill to create, and your kids and party guests will get a kick out of them! Run to the grocery store, grab THREE items, and you're good to go!
You might like these ice cream sandwich recipes too:

How to Make Ice Cream Sandwich Monsters
Ingredients:
ice cream sandwiches
icing – you can make your own, or use the frosting in a spray can like we did. SO EASY!
hard candy eyes – make your own Monster Eyes, or find them at the grocery store next to the food colorings and sprinkles.
Directions:
First, unwrap your ice cream sandwiches. You may need to put them back in the freezer in between each of the steps so they don't melt all over your counter.
Cut your sandwiches in half with a knife. If you notice they aren't cutting smoothly, run your knife under hot water first.
Decorate the top of the sandwiches with your frosting. The messier, the better!
Place as many eyes you want on each monster.
Place in the freezer until you're ready to enjoy!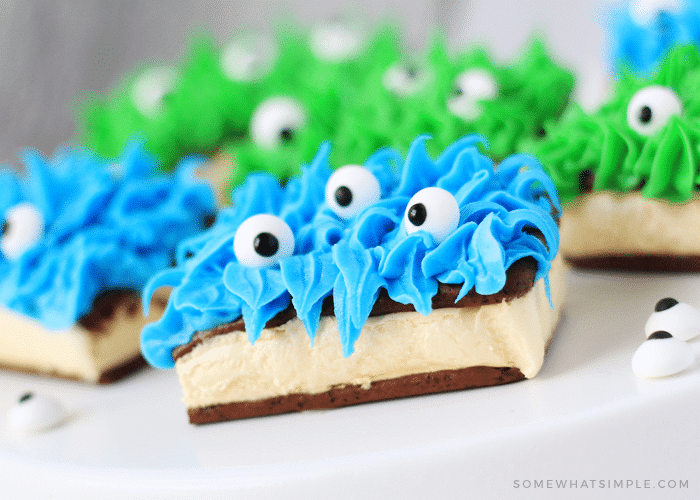 Seriously. That's it!! No fancy equipment, no fancy skills, and no hours of creating. It doesn't get better than that. 😉
And aren't these Ice cream Sandwich Monsters the cutest things ever?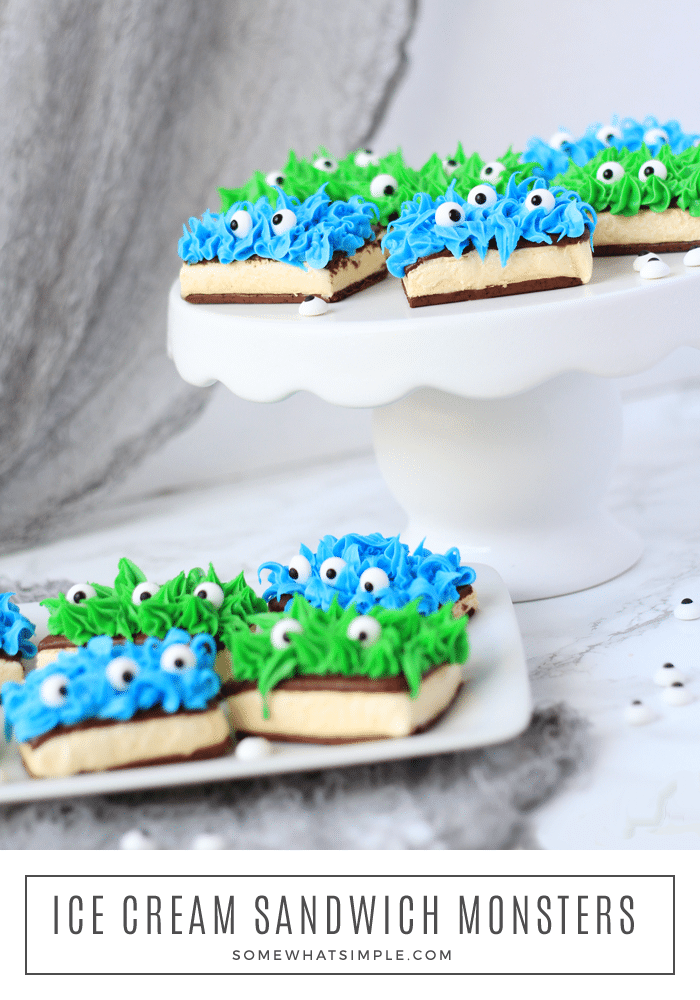 This post originally published on Somewhat Simple in 2016, but was updated in 2018 with new images and text.