These delicious mummy sugar cookies are adorable and perfect for Halloween!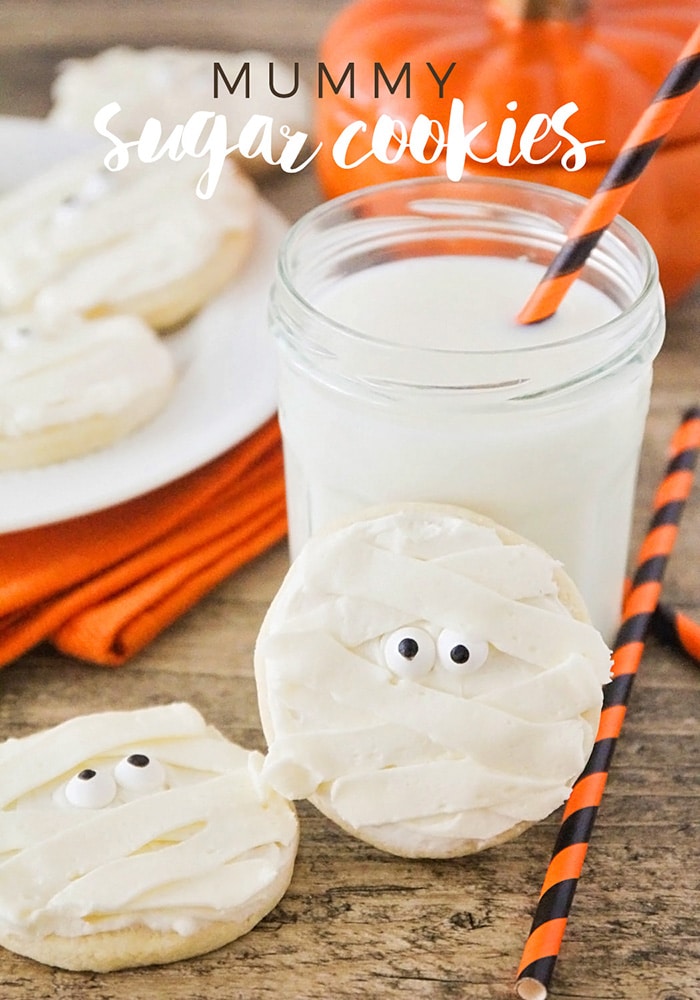 Our family has a tradition of decorating sugar cookies together every October. It's one of the few times in the year that I pull out my giant bin of sprinkles, and let the kids go nuts decorating however they choose. It's always a huge mess, and somehow sprinkles find their way into every nook and cranny of my kitchen, but it's one of their favorite traditions. This year, I thought it would be fun to try something new for my cookies, and I came up with these adorable mummy sugar cookies. They were surprisingly simple to decorate (which is perfect for a non-expert cookie decorator like myself) and turned out super cute!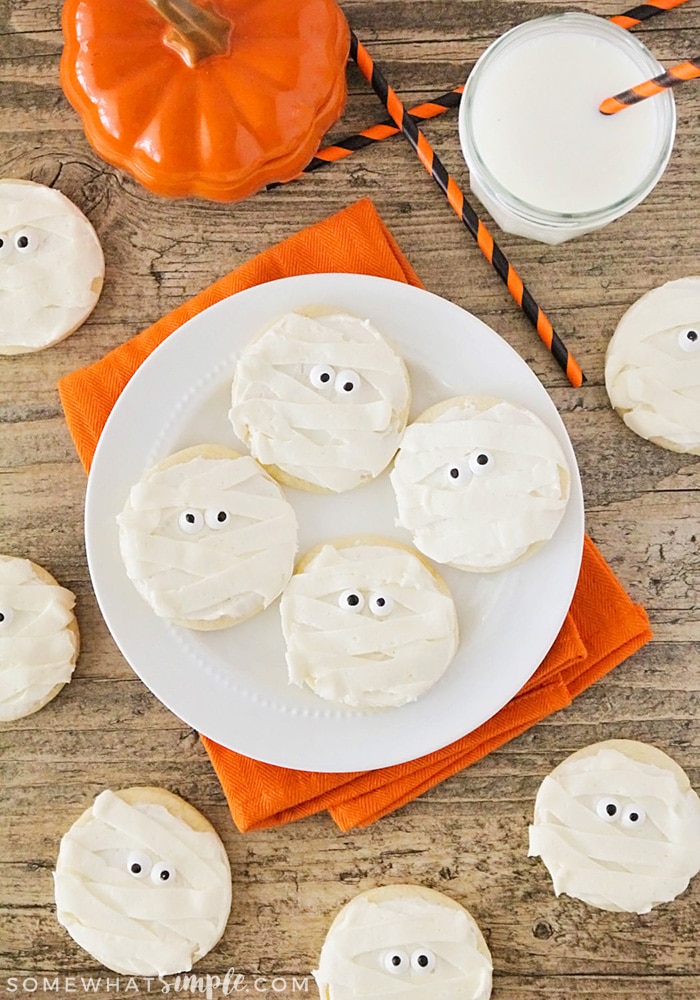 MY LATEST VIDEOS
I used my favorite sugar cookie recipe as the base, and I love that it always makes soft, thick cookies. I topped each cookie with a thin layer of soft and buttery icing, then added the mummy icing strips and googly eyes. The strips were really easy to make using a flat petal tip (I found mine at Michaels), and I was really pleased with the end result. So easy and so adorable!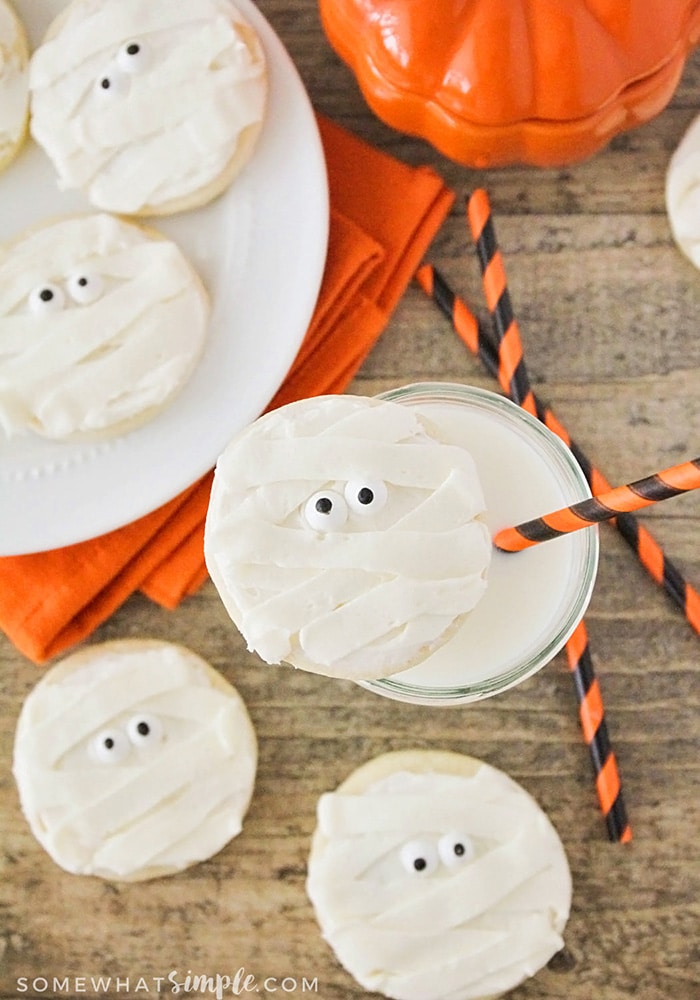 MUMMY SUGAR COOKIES
INGREDIENTS:
for the cookies:
12 tablespoons butter, softened
1 cup sugar
2 eggs
1/2 teaspoon almond extract
2 1/2 cups flour
1 teaspoon baking powder
1 teaspoon salt
for decorating:
8 tablespoons butter, softened
2 cups powdered sugar
1/2 teaspoon almond extract
1-2 tablespoons half and half
48 candy eyes (I used Wilton brand)
DIRECTIONS:
In a large bowl or the bowl of a stand mixer, beat together the butter and sugar, until light and fluffy. Add the eggs and almond extract, and beat until smooth. Add the flour, baking powder, and salt, and mix to combine. Wrap the dough in plastic wrap and refrigerate one hour.
After the dough has chilled, roll it out on a flour-dusted surface to 1/4 inch thick. Cut with a round cutter and place on a parchment lined or greased baking sheet. Bake 8-10 minutes, or until the cookies are just slightly golden around the bottom. Remove to a cooling rack and let cool completely.
To make the frosting, beat together the butter and powdered sugar. Add the almond extract, and enough half and half to make the frosting come together. Beat the frosting on high for 3-4 minutes, until light and fluffy.
Spread a thin layer of frosting onto each cooled cookie. Add two candy eyes about 1/3 of the way down on the cookie. Scoop the remaining frosting into a pastry bag with a flat tip (I used a Wilton #150 tip). Pipe strips of frosting across each cookie to make a mummy design. Enjoy!