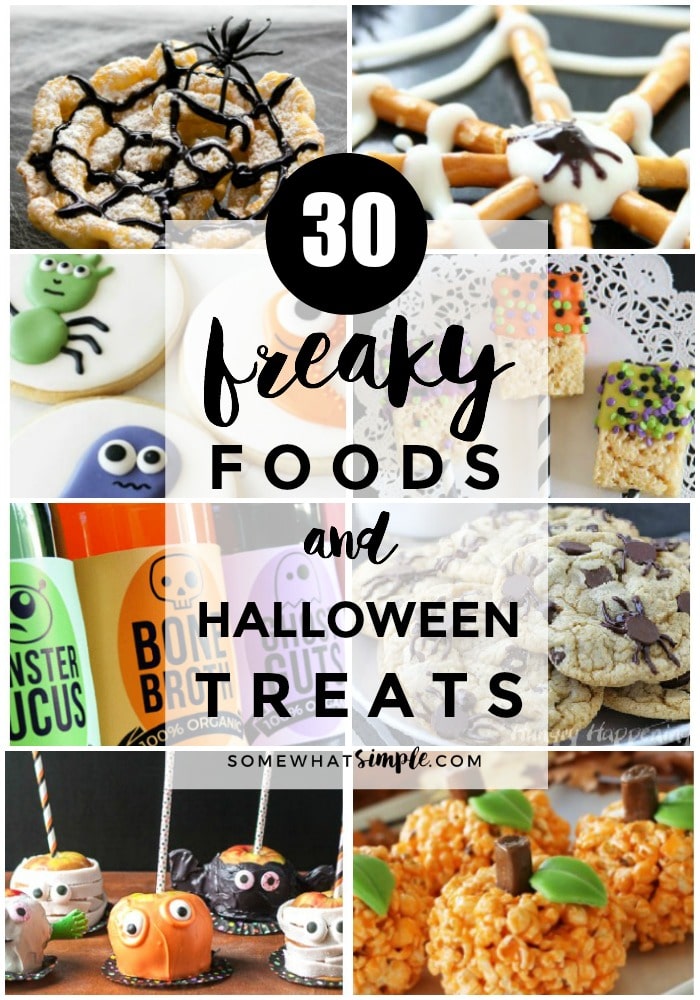 A little bit silly and slightly spooky – here are over 70 of the most deliciously festive Halloween recipes!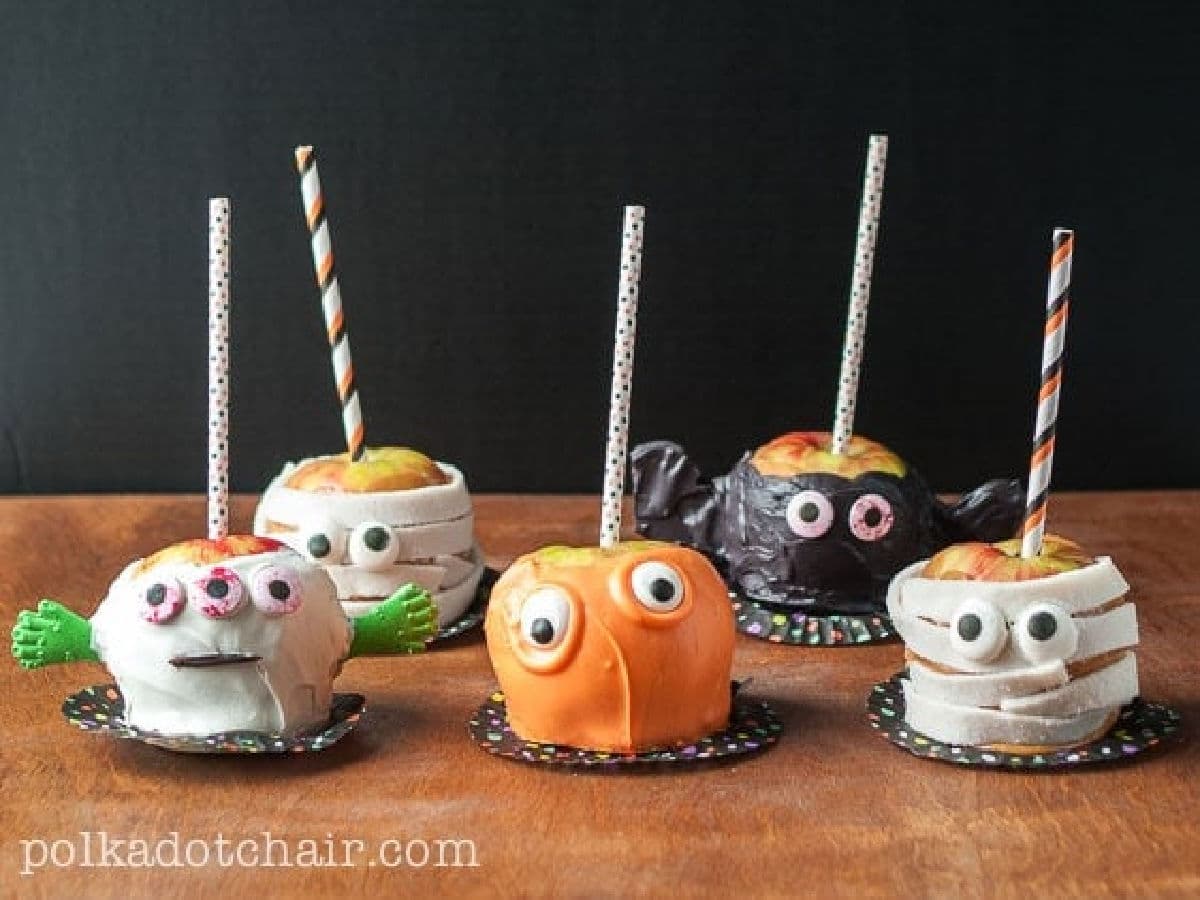 'Tis the season for freaky foods and spooky snacks! We scoured the internet and collected over 70 spooky Halloween recipess that your kids and party guests are going to LOVE!
Halloween Breakfasts
Start your day off right with these deliciously festive pancake recipes.
Halloween Lunch and Dinner Recipes
Don't send the kids out trick-or-treating without eating something delicious first!
Pumpkin Treats
Pumpkins and Jack-O-Lanterns make fun Halloween treats!
Halloween Monster Treats
Goblins and zombies and mummies, oh my! These monster treats are simple and fun!
Witch Recipes
A little bit scary, a little bit cute – these clever witch ideas are perfect for Halloween!
Spider + Bug Recipes
Creepy, crawly, spooky fun!
Halloween Candy Treats
A great way to use up that Halloween candy!
Halloween Drinks
Spooky beverages, perfect for a spooky party!
More Halloween Printables and Fun
Are there any Halloween recipes you like to make this time of year?
Leave me a comment, I'd LOVE to hear about it!
This post was originally published in 2017. It was updated with even more ideas in 2022