You'll love how fun and simple these Halloween Trix or Treat gifts are! And our FREE printable tags add the perfect touch!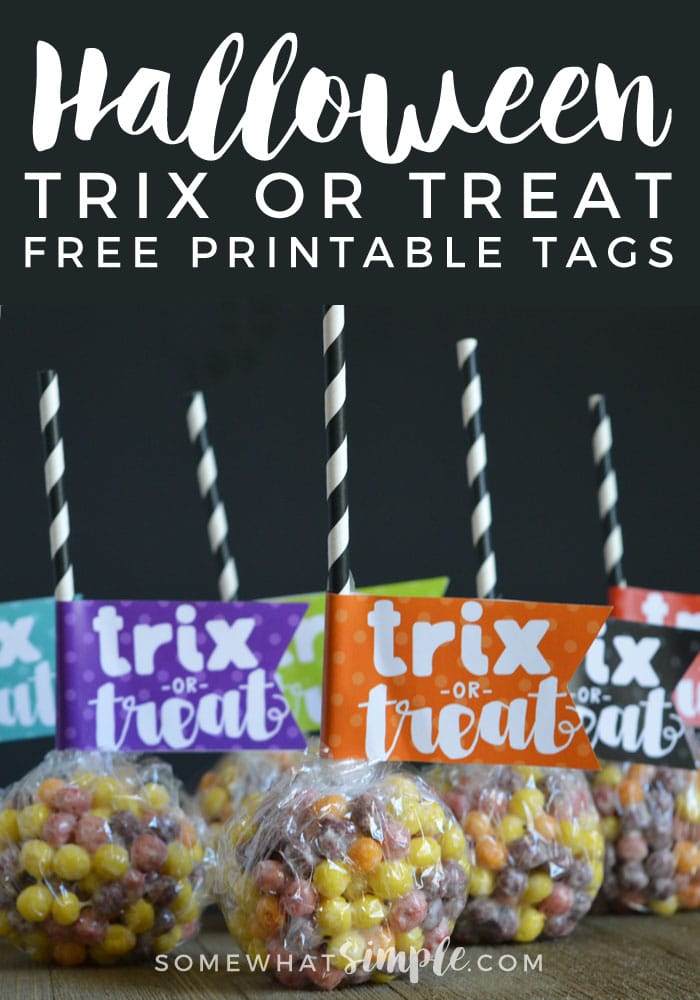 A while ago, we featured the cutest little treats on Somewhat Simple from Robin @ Keep Home Simple. She shared a fun creation on my link party called "Trix on Sticks"– they were basically Rice Krispie Treats but instead of using crispy rice, she mixed Trix cereal with the marshmallows- what a fun variation!
So, using Robins idea, I came up with a Halloween-ish version that my kids LOVED! Take a look: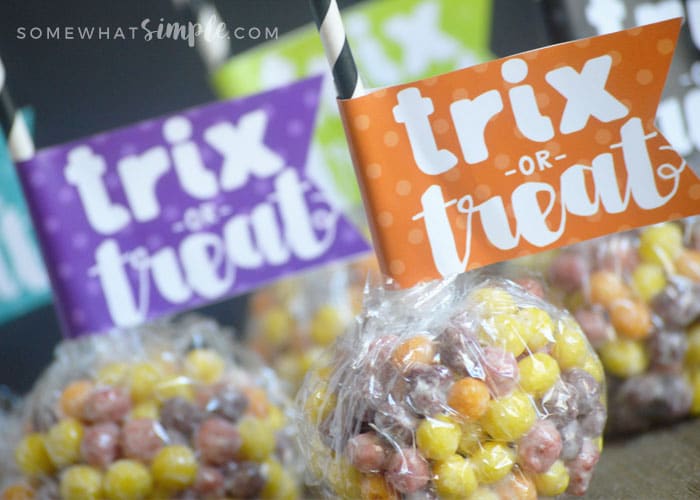 HALLOWEEN TRIX OR TREAT GIFTS
Supplies:
Trix cereal (if you want the bright colors that they don't have anymore, Captain Crunch's all berries would work just as well!)
Marshmallows
Butter
Straws, Craft, or Lollipop Sticks (or see* below)
Plastic Wrap or Bags
Free Printable (at the end of the post)
Glue Stick or Tape
DIRECTIONS:
Make your Trix concoction as you would regular Rice Krispy Treats. Let them cool for a bit so the marshmallow hardens, otherwise they won't stay formed into balls.
Form your Trix balls (or see* below). TIP: Spray your hands with some cooking spray, otherwise this will be impossible not to just end in a gooey mess!
Place treat balls in a muffin tin so they don't roll around, and stick the straws in the middle.
Wrap with plastic wrap or put them inside a cellophane bag.
Print our free printables and cut them out.
Glue or tape the tags around the straws and enjoy your cute creations!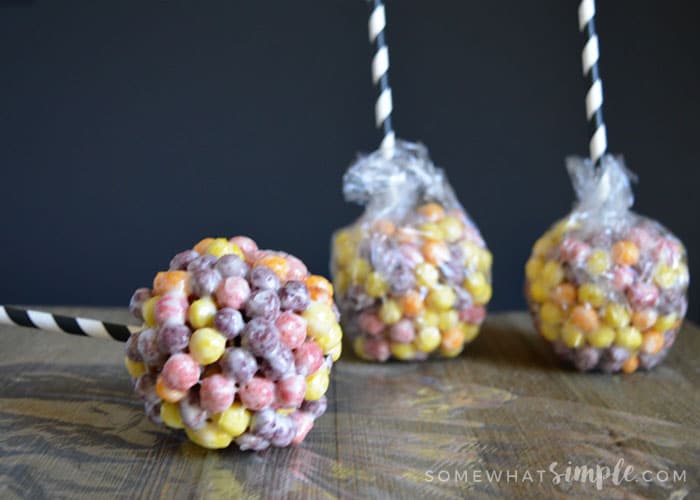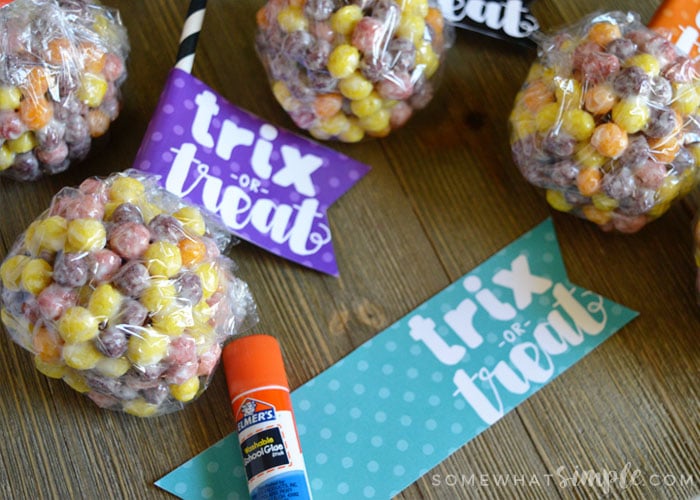 *If you don't want to bother with spraying your hands and poking straws into cereal and the like, here's another way you can use our tags. Just place your treats in a greased pan, cut into squares, and attach our labels! Cute string tops it off: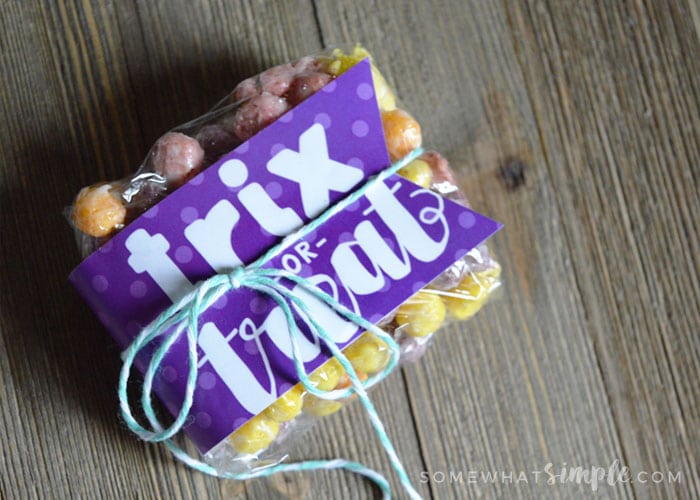 DOWNLOAD FREE PRINTABLE TRIX OR TREAT TAGS BELOW:
These are such fun little gifts for teachers, neighbors, school parties, visiting teaching and more!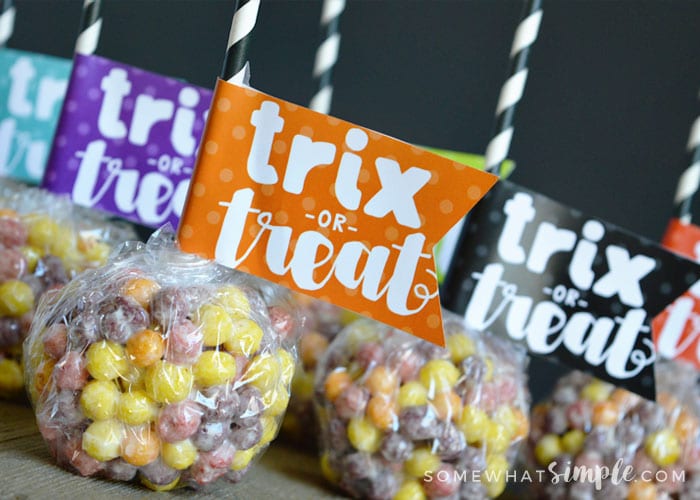 Fun, right?!
This post was originally published in 2012 and updated with new printables in 2016.