These Bugs and Kisses Halloween Treat Bags are super cute and so easy to put together, your kids can help!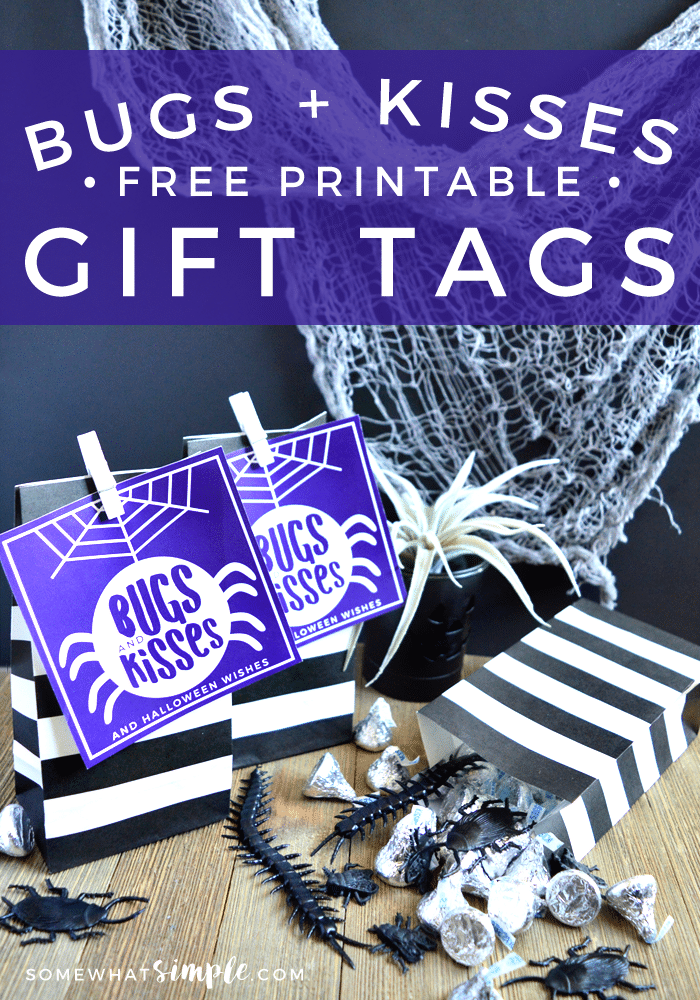 Looking for something cute and simple to give to neighbors and friends this Halloween? Maybe you need a fun treat for your kid's classroom? We've got you covered….. and you can thank us later! We made these Bugs and Kisses treat bags last year and my kids have already asked if we're doing them again- they LOVED this idea, and so did their friends!
Want to make your own? You will need just a few items items and about 2 minutes of your time! Ready?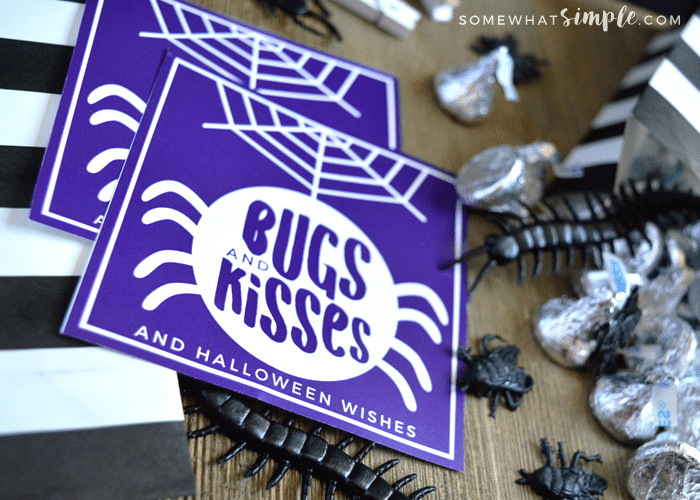 Bugs and Kisses – Halloween Treat Bags
Supplies:
Bugs + Kisses tags (download below)
Plastic spiders (rings would totally work!) and/or bugs (I found mine at a dollar store)
Hershey Kisses
Small baggies (you can use clear ones, or these similar ones!)
Ribbon, twine, clothes pins, washi tape, or anything you'd like for attaching the tags to your baggies
Scissors or paper cutter
Directions:
First, print off your bugs + kisses tags.
Fill each bag with kisses and plastic bugs.
Cut out and attach the tags with ribbon, tape, or whatever your heart desires!
Give them to neighbors, classmates, family and friends!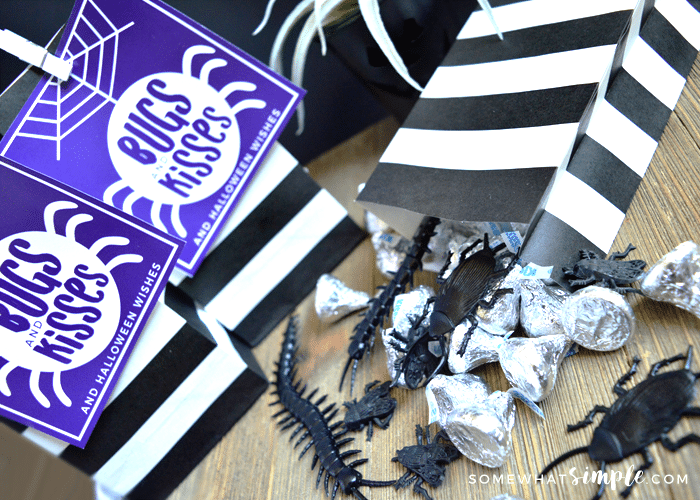 My kids got a kick out of handing these out last year.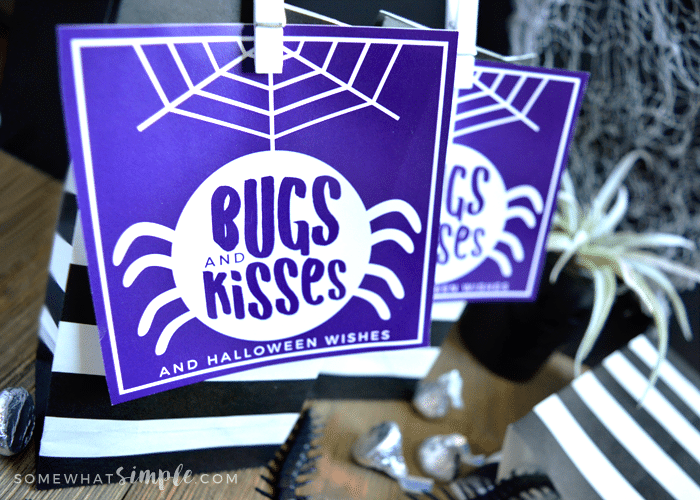 I must've heard: "BUGS and kisses- get it? Like HUGS and kisses" a hundred times!"
My favorite was the purple ones (they looks so good with the black and white stripes!) but the sheet comes with orange ones as well!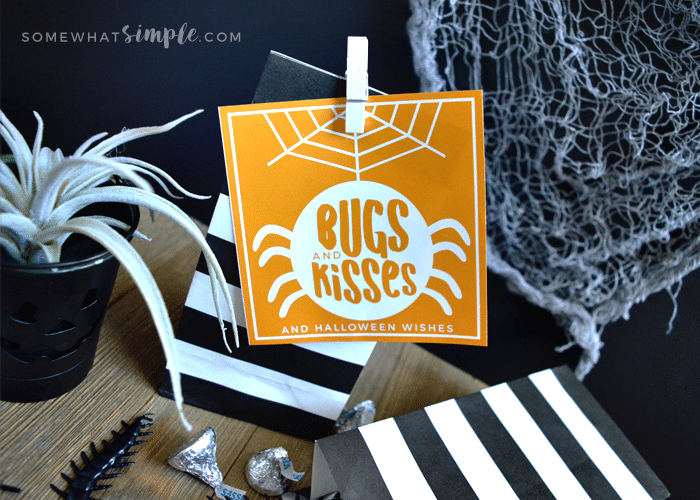 You could even make these smaller and simpler- 1 spider ring and 2 kisses in a tiny bag. <<<Super cute and even more affordable if you need to make a bunch of them!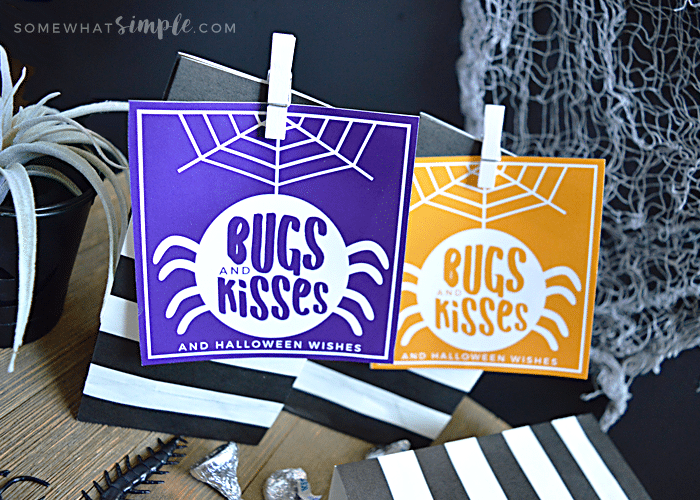 I think these are just spooky enough without being gross this Halloween! What do you think?
Happy Halloween!
Our readers also enjoyed these Halloween treats posts:


trix or treat tags  || 8 fun halloween soda pop labels  ||  halloween treat bag toppers