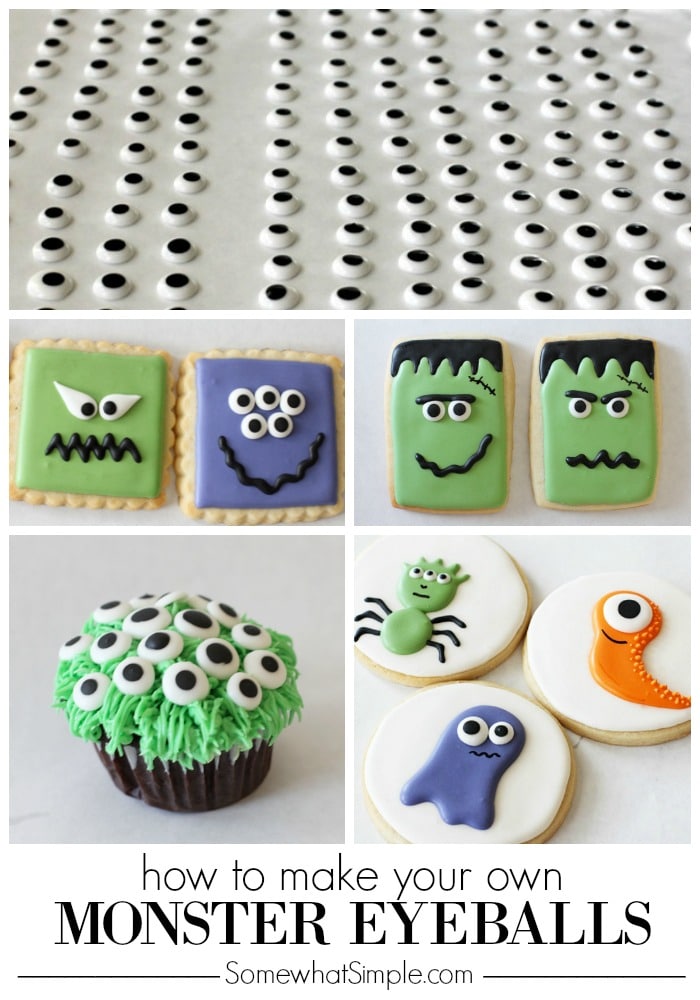 Halloween season is upon us, which means it's time to stock up on monster eyeballs!  (Yes, this is totally necessary for all of your monster needs this season!) Today I am going to show you how fast and fun it is to mass produce these little candies made from royal icing. Here is how to make monster eyeballs: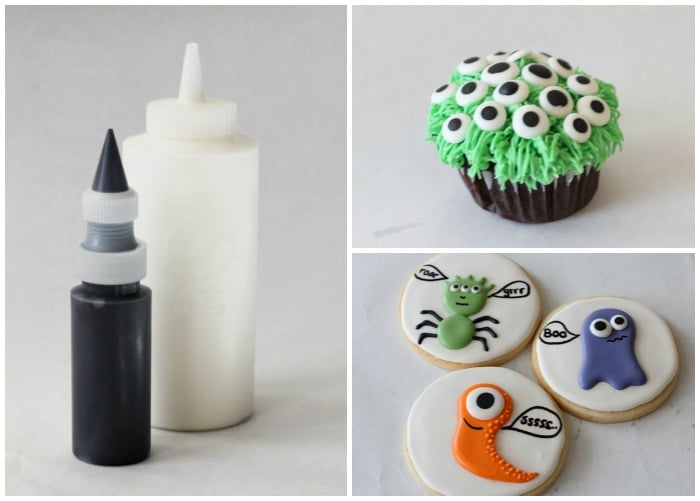 Monster Eyeballs Tutorial
INGREDIENTS:
HELPFUL TIPS:
I used black and white Royal Icing for this tutorial, but this is Halloween and a great time to get creative. Make red eyes, or green eyes. Orange looks cool too!
For an awesome Royal Icing recipe and other tips, see this post on the basics of sugar cookies and royal icing.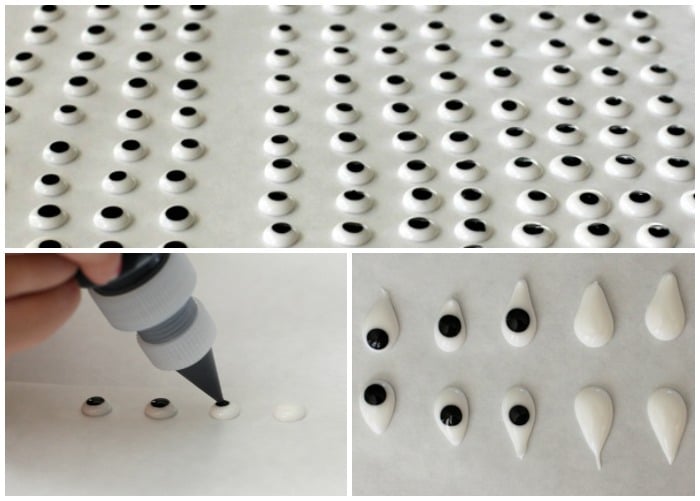 DIRECTIONS:
In order for the eyes to end up flat, we are going to do the "wet on wet" technique. This means that as soon as you put a dot of white (or a couple), you put a dot of black right on top, before it dries at all.  The key is to have the right consistency of icing.  I used about a 7 second icing for these. (For clarification on that, see post mentioned above.)  If you wait for the white to dry, you will have more 3D looking eyes.
You can make different style eyes by taking a toothpick and dragging the icing out a little, then put the black dot on.
All of your eyes will need to dry a full 24 hours before they pop right off your parchment paper.  Then you can just stash them in a zip-loc bag until you need them.
And when will you need these, you say?  For your monster cookies, silly!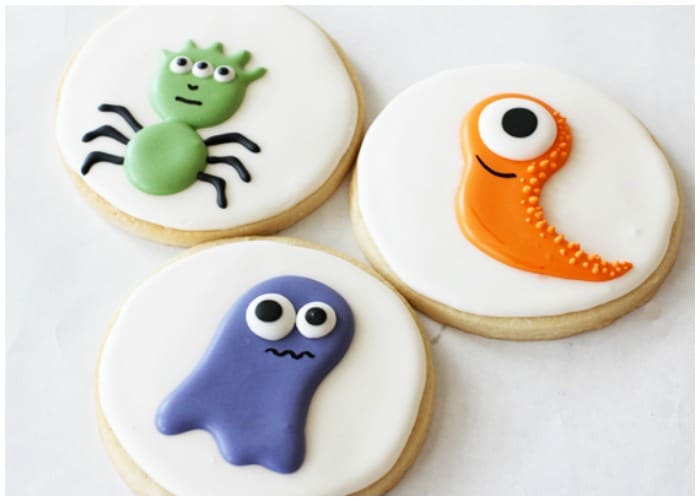 I made some random blob-ish monsters that were so easy!  Just do some blobs of icing, and place some eyes on. For all you room moms out there, even a simple square can be a monster by placing eyes and a mouth on them.  You can come to class with the base layer frosted, then let the kids put the eyes and mouth on.  Then they can eat up!
These Frankenstein cookies are extra easy when your eyes are already made. Cut rectangles our of your dough with a knife, then frost the face and hair. After I frosted the green face, I just dropped two eyes in the wet frosting. If you want to wait until it dries, you can adhere your dry eyes with a dot of fresh icing.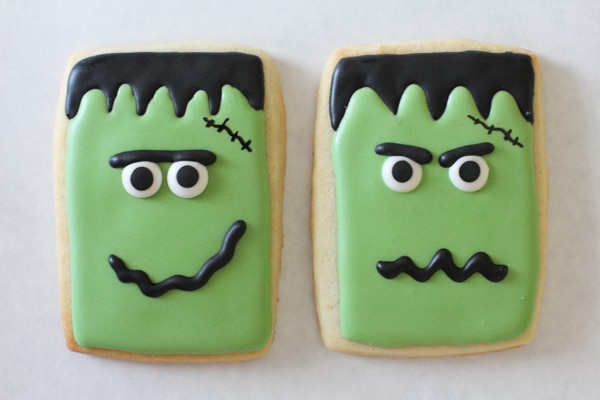 I just couldn't decide if I wanted a nice or mean monster.  I think I prefer the friendly uni-brow, smiley one, but you can decide how you like your Halloween monsters!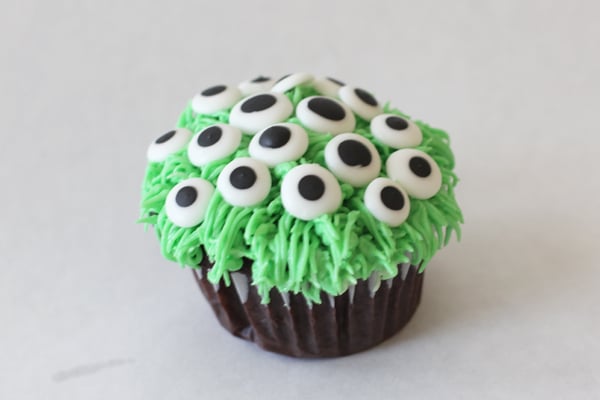 Your eyeballs will come in handy when doing tons of Halloween/monster treats. Decorate a brownie, or cupcake with these little eyes and your kids will have a blast.
Until next time, happy monster making to you all!
About the Author: Ashleigh is the creative mom of three and blogger from Bee in Our Bonnet. Ashleigh spent a few years blogging on Somewhat Simple as our Baking Contributor.
This post originally published on Somewhat Simple in September 2011