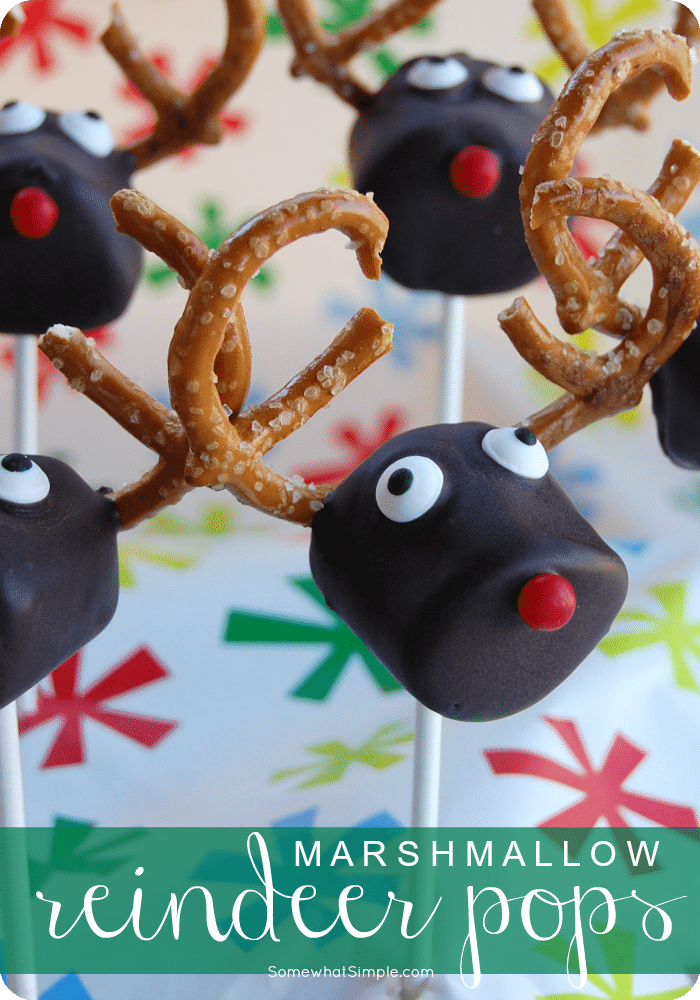 Are you ready for a fun and festive treat for the holiday season? These Reindeer Marshmallow Pops are a simple snack your kids will love to create and then devour!
INGREDIENTS:
24 Marshmallows
24 Red Candies (candy coated chocolate or red hots)
48 Candy Eyes
1 Bag of Milk Chocolate Candy Melts
24 Large Braided Pretzels
24 Sucker Sticks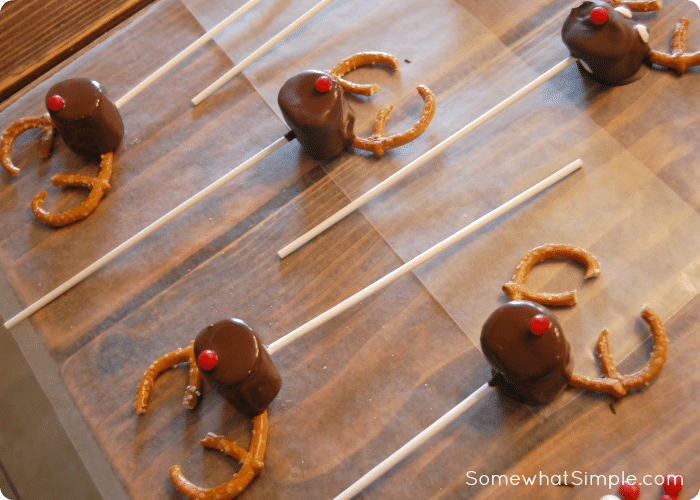 DIRECTIONS:
Place each marshmallow on a sucker stick. Insert the stick about 3/4 of the way back on the rounded end. Set aside.
Break pretzels in half and lay them in an antler formation on wax paper.
In microwave safe bowl, melt the candy melts according to the directions on the packages. Once fully melted and smooth, transfer to work area.
Dip the marshmallows into the melted chocolate, let excess drip off. Lay the dipped marshmallows flat on their backs, onto broken pretzel "antlers". You can adjust the pretzels if they moved.
Place red candy nose onto top of marshmallow.
Before placing candy eyes onto reindeer, let the chocolate set slightly (about 1 minute) to prevent eyes from sliding from preferred location.
Let chocolate harden completely, peel off from wax paper and enjoy!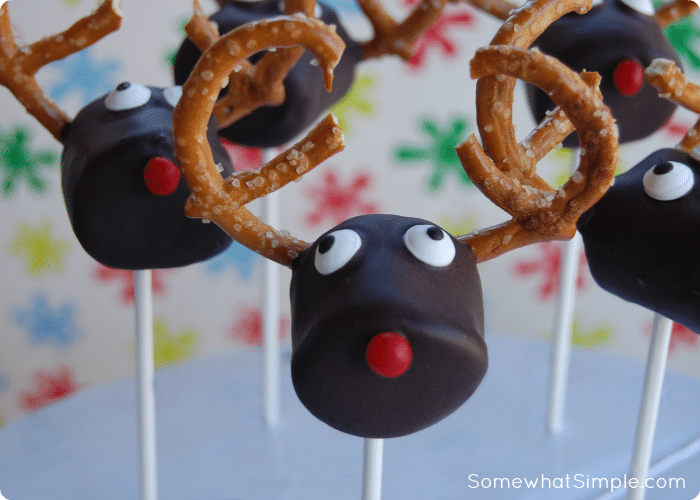 What do you think?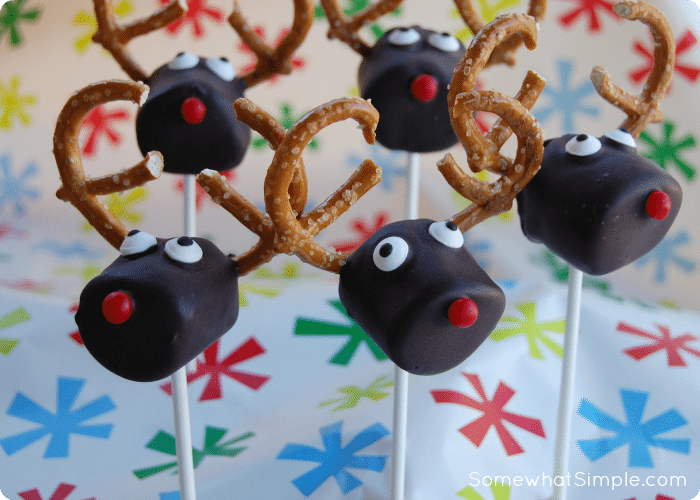 Simple and tasty- just the way we like it around here!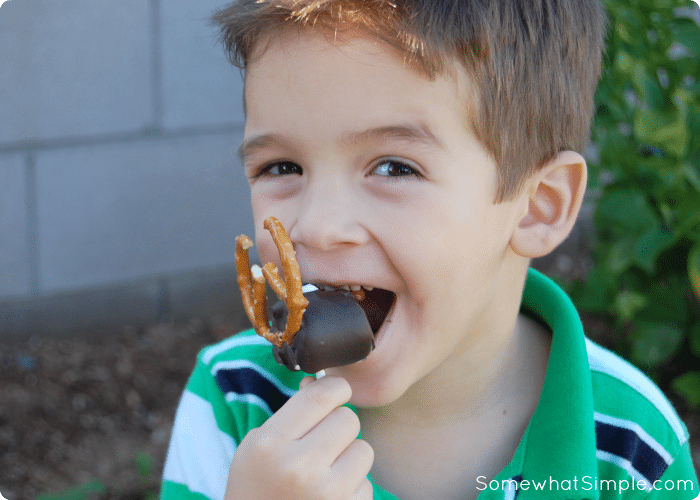 Happy holidays everyone!
Hack Your Routine!
FREE E-COURSE
5 Time-Saving Tips for Crazy Busy Moms