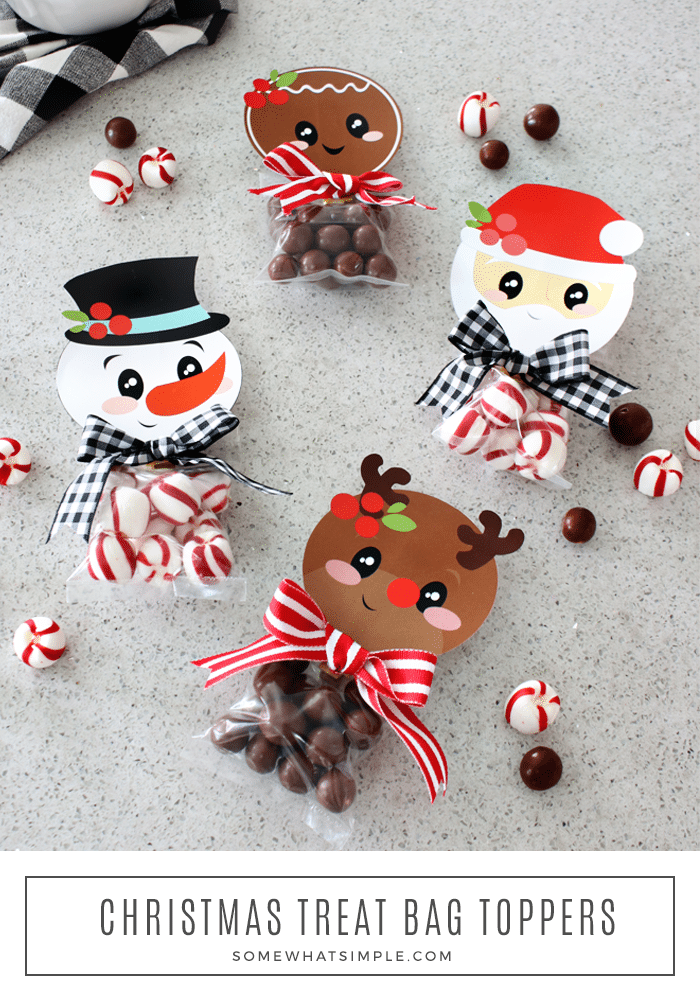 These Christmas treat bag toppers are a simple way to spread some Christmas cheer! Just fill your treat bags with your favorite candy, cookie or other treat and hand them out this holiday season.
If you're looking for some fun things to fill your treat bags with, try our Christmas Tree Cookies, Homemade Toffee or these Christmas Cookie Blossoms.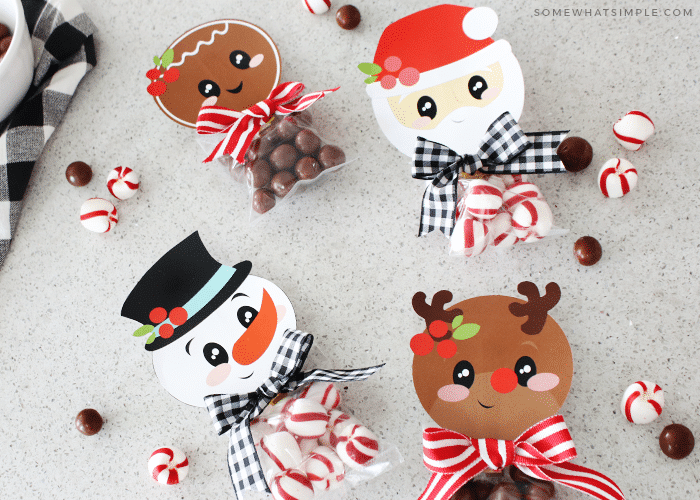 Christmas Treat Bag Idea
Are you looking for a way to add a little pizzazz to your Christmas gifts this year? These Christmas treat bag toppers are simple, but they totally step the holiday festivities up a notch! Use them as gifts, party favors, place settings or bribes.
With four adorable bag toppers, the list is endless. These new designs now have four characters; Santa, a reindeer, a snowman and a gingerbread man topper. This treat bag idea is so easy to put together, just follow these few easy steps.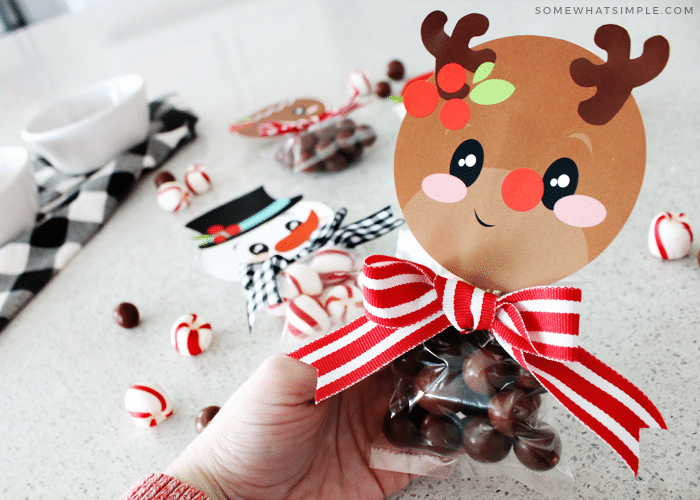 Christmas Treat Bag Toppers
SUPPLIES:
DIRECTIONS:
Now, of course, you could skip the cellophane bags and just attach these right onto the bags of candy, but let's be honest with ourselves here. This way is just so much cuter.
Start by filling your bags about 1/2 way full of candy.
Now you can glue your toppers onto the clothespins, or you can just tape them on – up to you!
Add a ribbon and call it good!!!
More Fun DIY Christmas Gift Ideas
I love the Holiday Season because it's such a fun time to do things for others. Here are a few more of our favorite Christmas gift ideas.
Isn't this Christmas treat bag idea so much fun?! Leave us a comment below and let us know how you used these gift tags? Even better, snap a picture of the fun treats you were handing out and tag us on social media so we can see how adorable they are!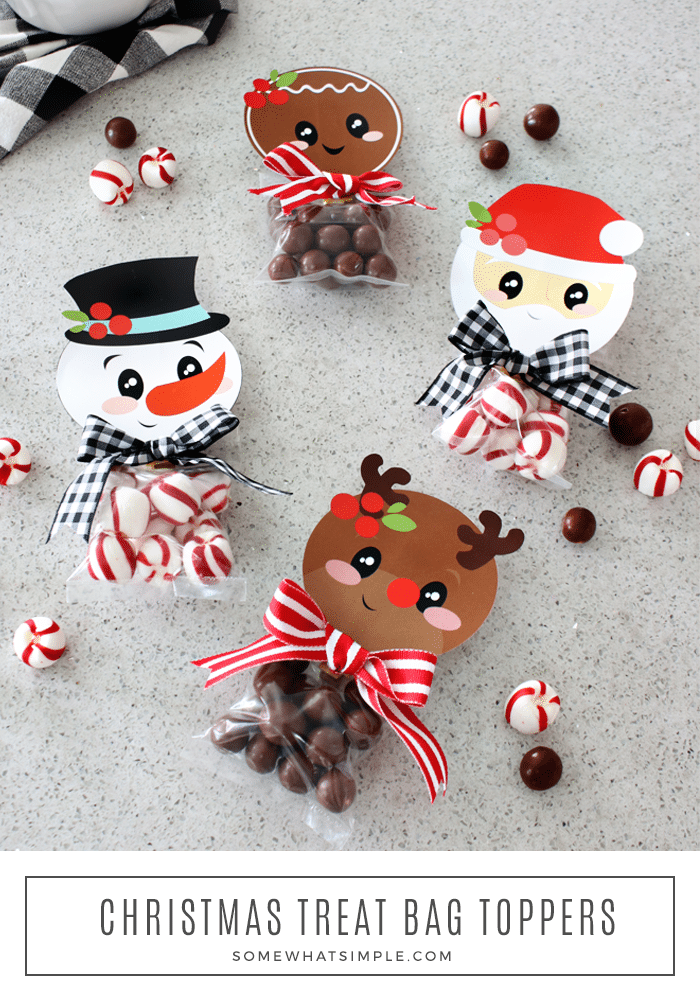 *Not fun, but totally necessary DISCLAIMER: these downloads are for personal use ONLY, and are not to be resold digitally or physically. These Christmas Treat Bag Toppers, and all of our printables, are not to be altered or changed. Do not use or copy any part and claim as your own. Thank you!