It's time to spread some Christmas cheer & doing the 12 days of Christmas is the perfect way to start!  These free printable gift tags will help make your gifts extra memorable.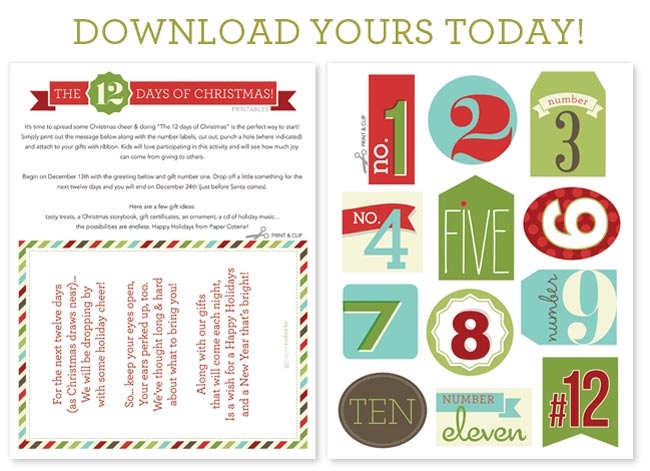 12 Days of Christmas Free Printable
The awesome designers at Paper Coterie came up with these darling 12 Christmas tags – one for each day – to help make your gift giving memorable. Simply print out the message below along with the number labels, cut out, punch a hole (where indicated) and attach to your gifts with ribbon. Kids will love participating in this activity and will see how much joy can come from giving to others.
Begin on December 13th with the greeting below and gift number one. Drop off a little something for the next twelve days and you will end on December 24th.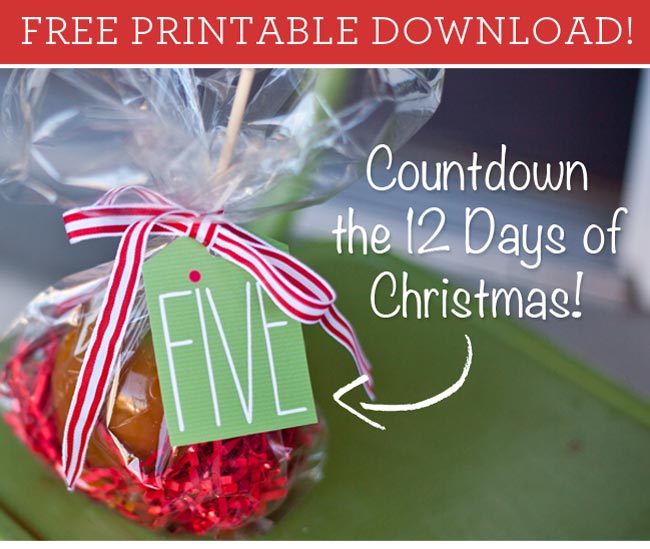 Twelve Days Of Christmas Gift Ideas
The gifts you give as a part of the 12 days of Christmas don't have to be expensive.  The most important part of the whole idea is to serve one of your family members or neighbors anonymously.  They mystery makes the idea even more special for both the giver and the receiver.
To help you brainstorm some ideas on what to give as gifts, here are a few ideas:
As you can see, the possibilities are endless!  All you need are these gift tags and a little creativity and you're all set.  To grab you free printables, click HERE to download them.
Other Great Christmas Printables