The kids will love creating this Toilet Paper Roll Christmas Craft Nativity set and printable! Such a simple, fun, and darling way to display the Christmas Nativity!
I love how this toilet paper roll Christmas craft turned out! The colors are wonderful, and my kids absolutely adore them. And bonus: it's a nativity they can play with, and can't break! This simple craft is super easy to make, and costs next to nothing! Something your Christmas budget will thank you for. 😉
Each year at Christmas when I bring out my nice Nativity set, my kids always want to play with it but I am terrified of them breaking one of the pieces.  With this fun toilet paper roll craft they can play with it all day, every day.  And if they happen to ruin it, just print out another set and have them make another one.
Toilet Paper Roll Nativity Craft
Supplies:
Glue
Printable characters (download below)
Directions:
Print off and cut out your printables
Glue onto toilet paper rolls
Enjoy!
More Easy Christmas Craft Ideas
It doesn't get simpler than that! Our richly colorful set includes Mary, Joseph, and Baby Jesus: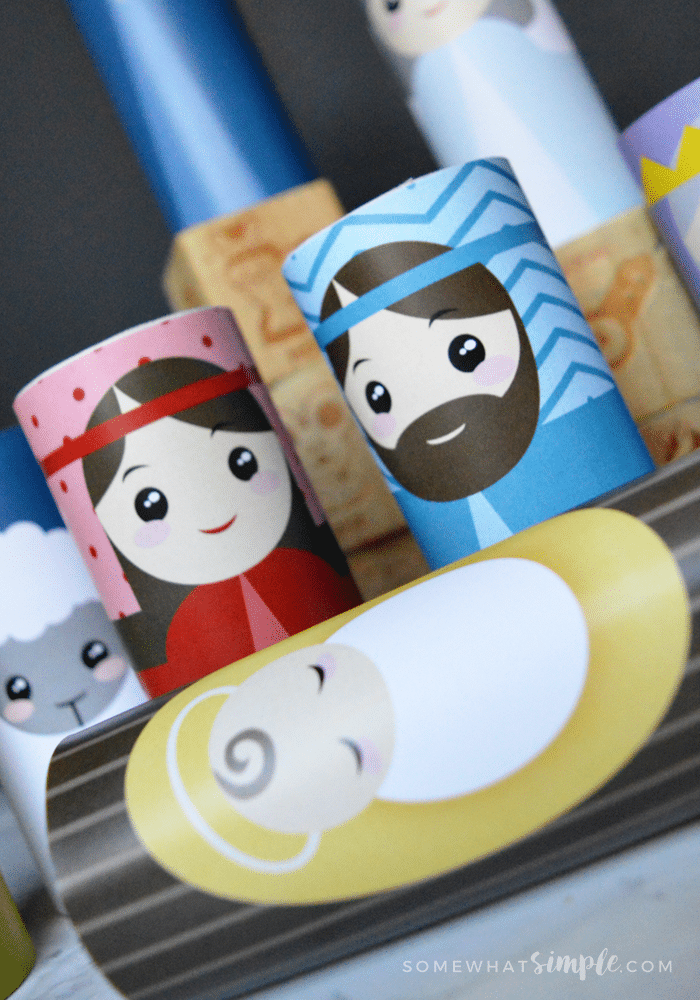 An Angel and Star: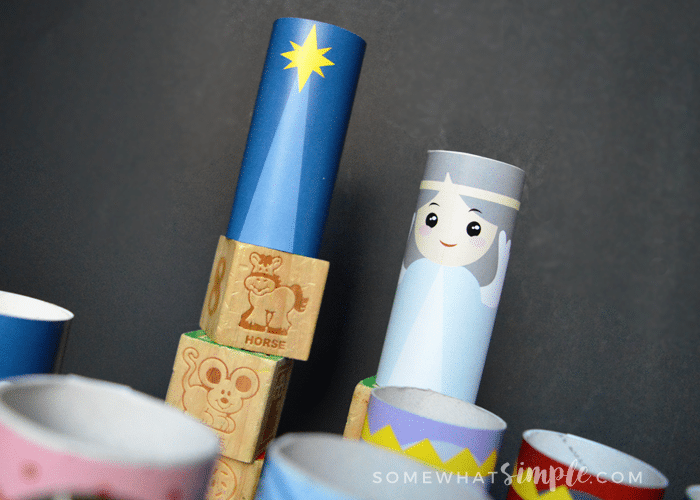 An adorable Sheep with his Shepherd: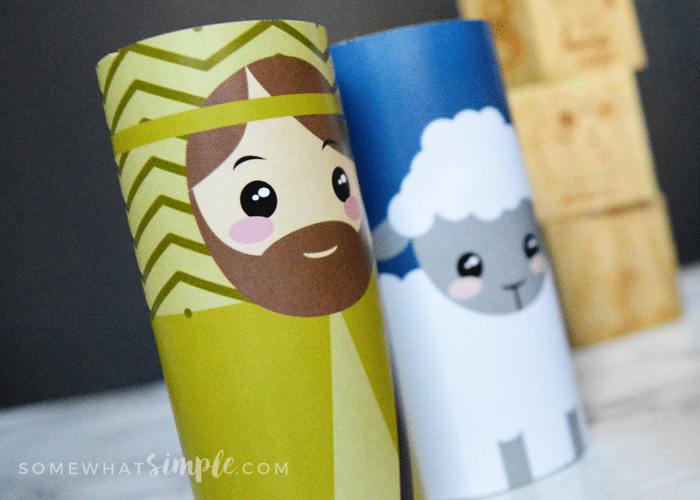 And the three Wisemen: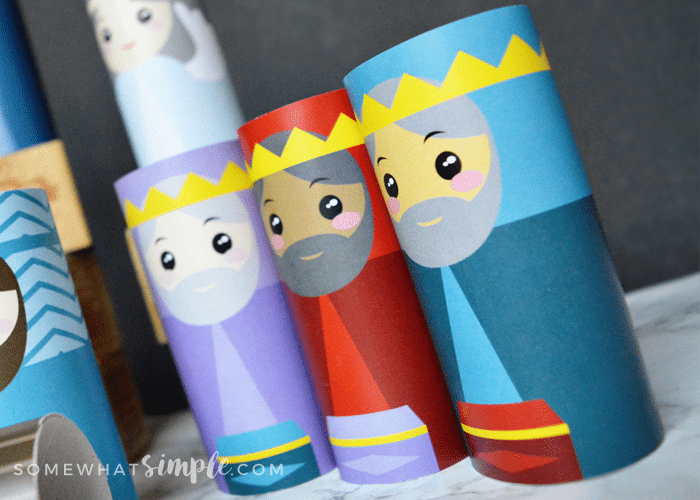 The kids loved building a stable with some wooden blocks, and even started adding their own animals to the scene. What a great way to help kids remember the reason we celebrate Christmas!
How do you help your children remember what Christmas is all about? We'd love to hear what you do!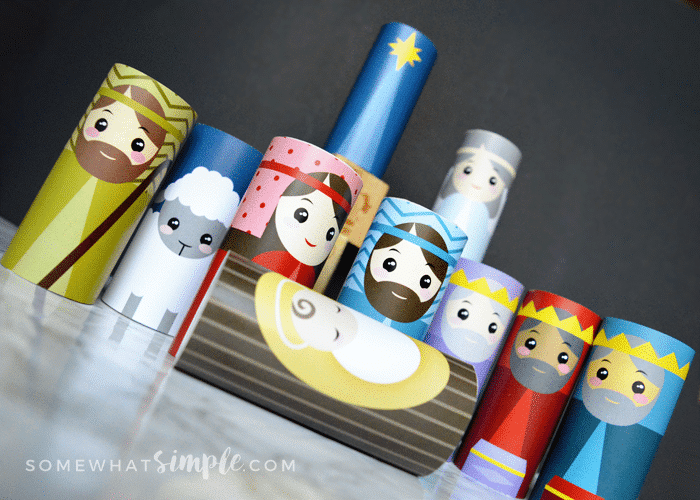 To grab this adorable toilet paper roll Christmas craft Nativity printable set,
Wishing you all a wonderful Holiday Season!