The holiday season is my favorite time of year to make things crafts with my kids.  This easy ribbon Christmas treat craft is a fun project to do with your children.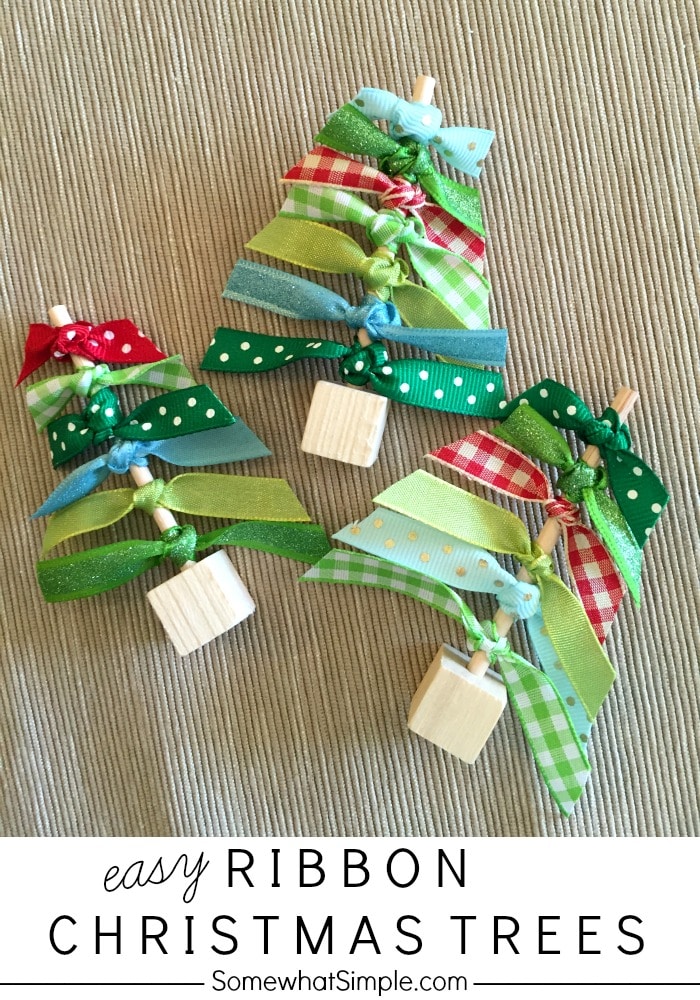 Easy Ribbon Christmas Tree
Hi guys! Today we have a super darling (and EASY!) Ribbon Christmas Tree Craft!
I love these little trees because they are super versatile and FUN! You can use whatever colors of ribbon you'd like if you're trying to match your decor. You can make them whatever size you need them, and display them wherever fits best. I've used them as an added piece of decor on my mantel, but they'd even make darling name tags for your Christmas place settings.
How To Make A Ribbon Christmas Tree
Here is a short video tutorial if you're a visual learner (like me!) or you can keep scrolling to see the step-by-step process: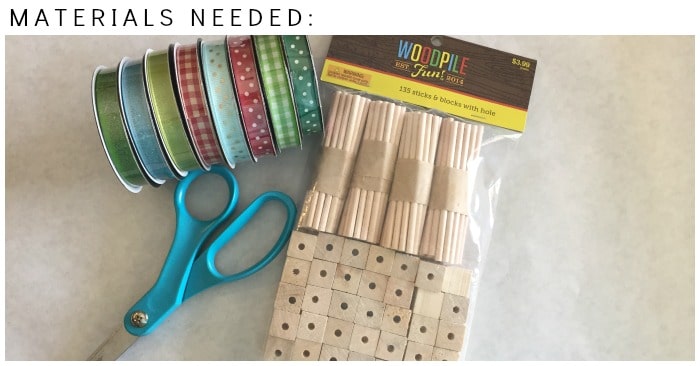 ribbon
scissors
wood sticks (I found these mini sticks at Hobby Lobby that come with square blocks. They are perfect!

Cut several strips of ribbon. (The actual size of your finished trees will determine the length you will need. For mine, I cut strips that were about 5 inches long. I could've cut them shorter, but 5 inches was easy to work with.)
Tie each ribbon in a double knot around your stick, adjusting the way the ribbon lays as needed.
Trim the ribbon in a steep slant from the top of the tree down to the bottom.
… and that's it!
More Fun Christmas Projects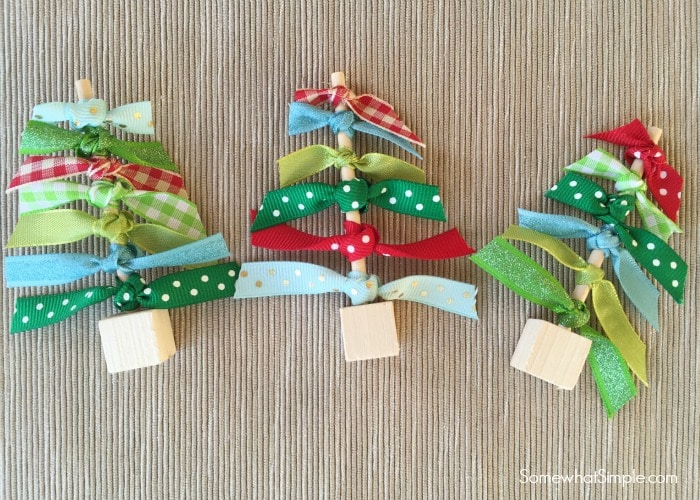 Merry Christmas!