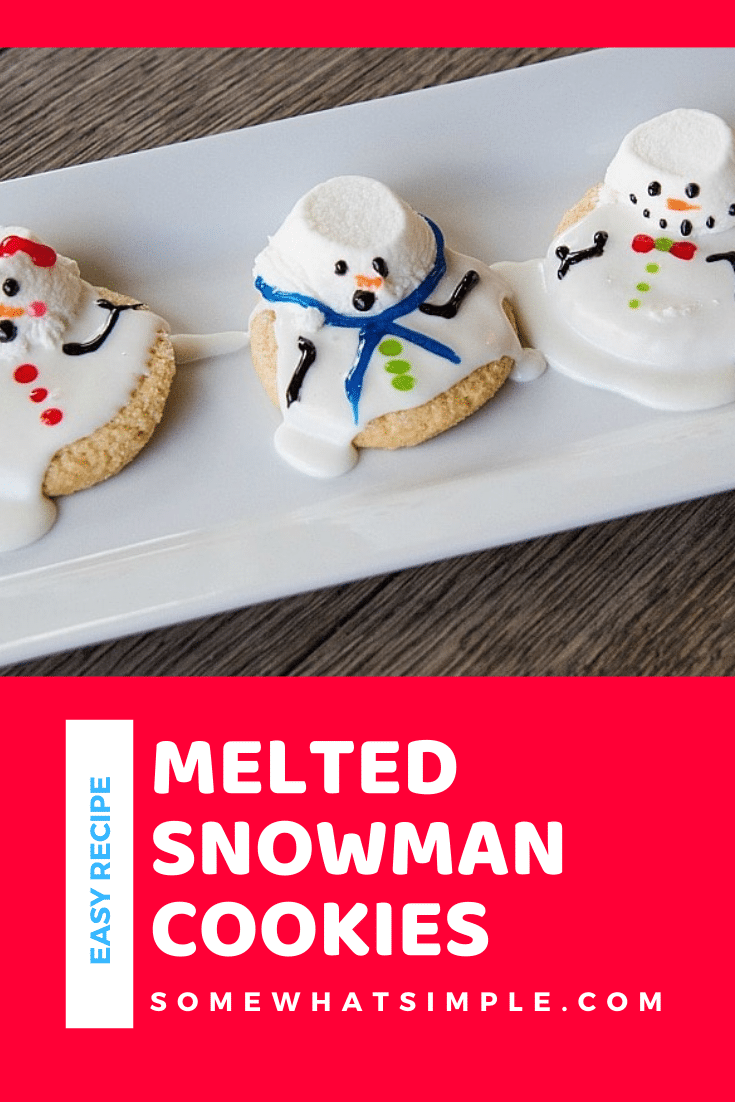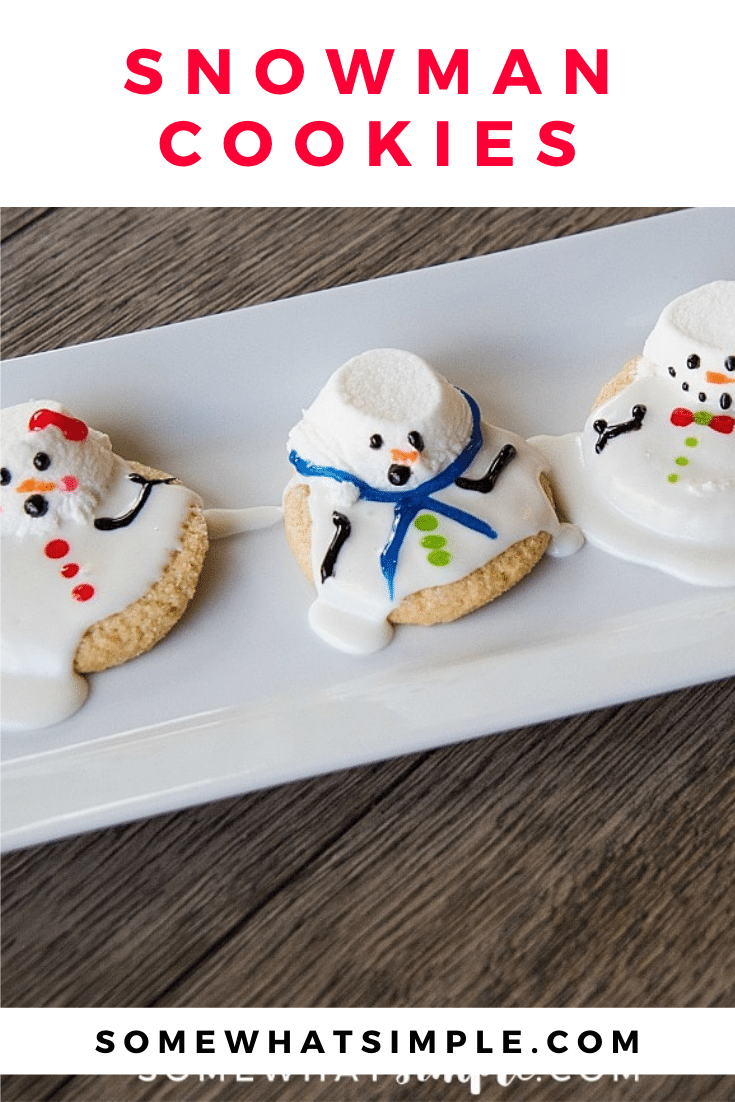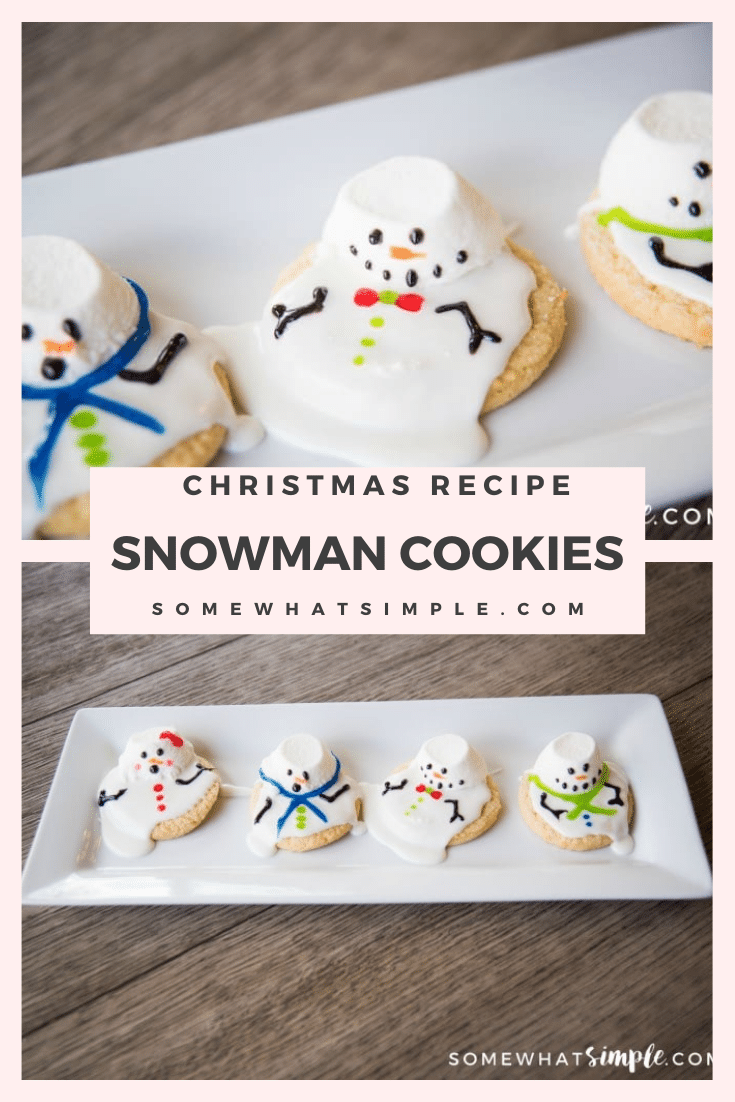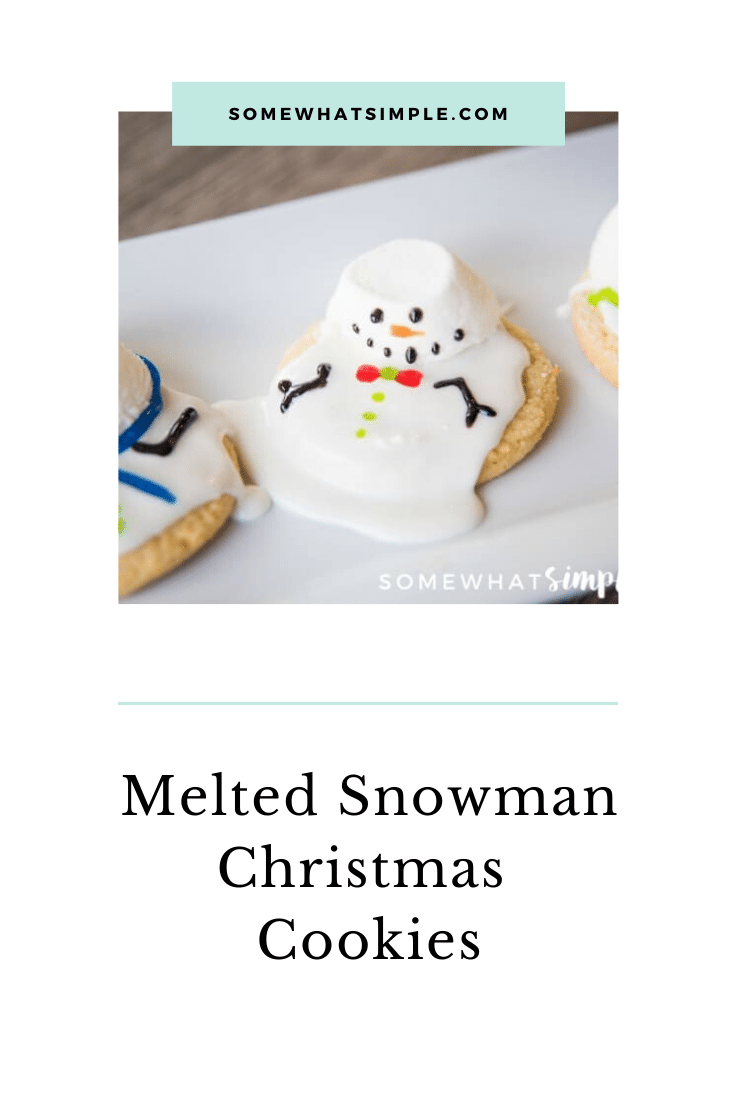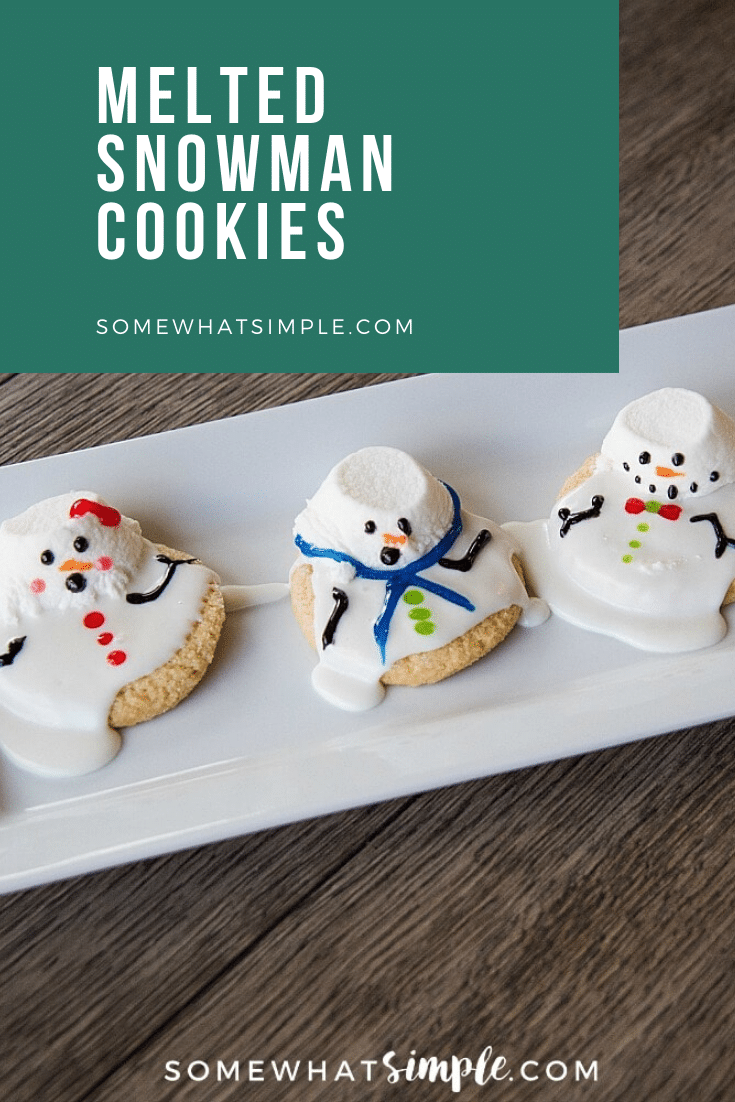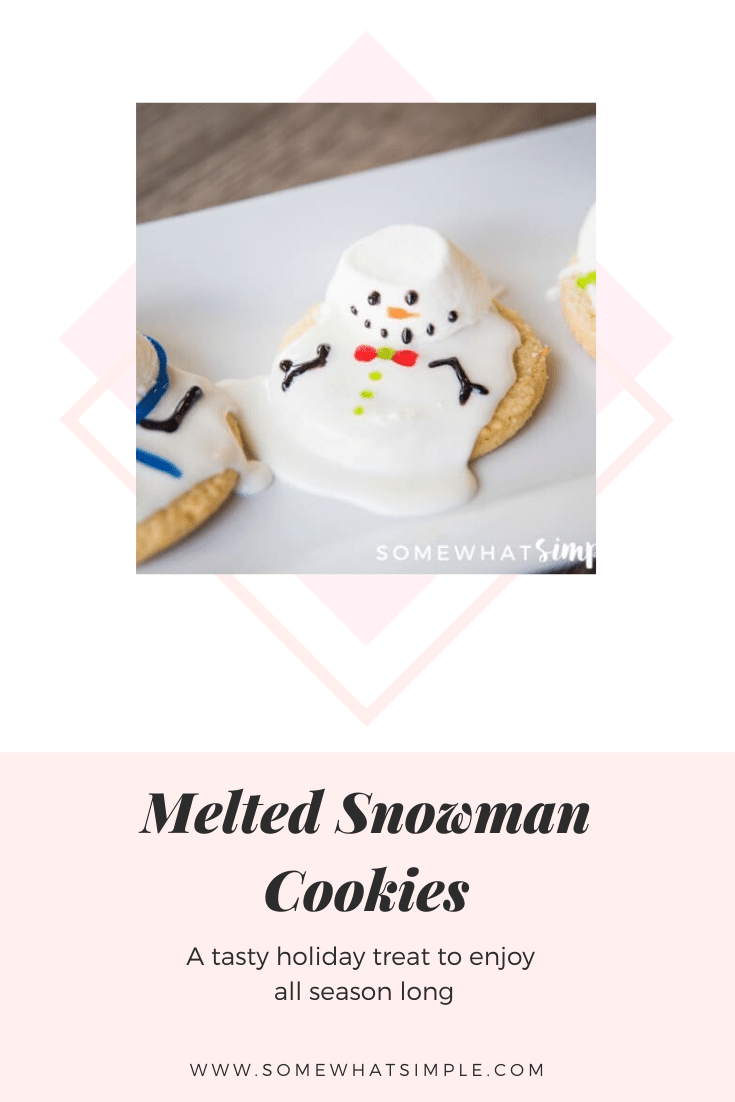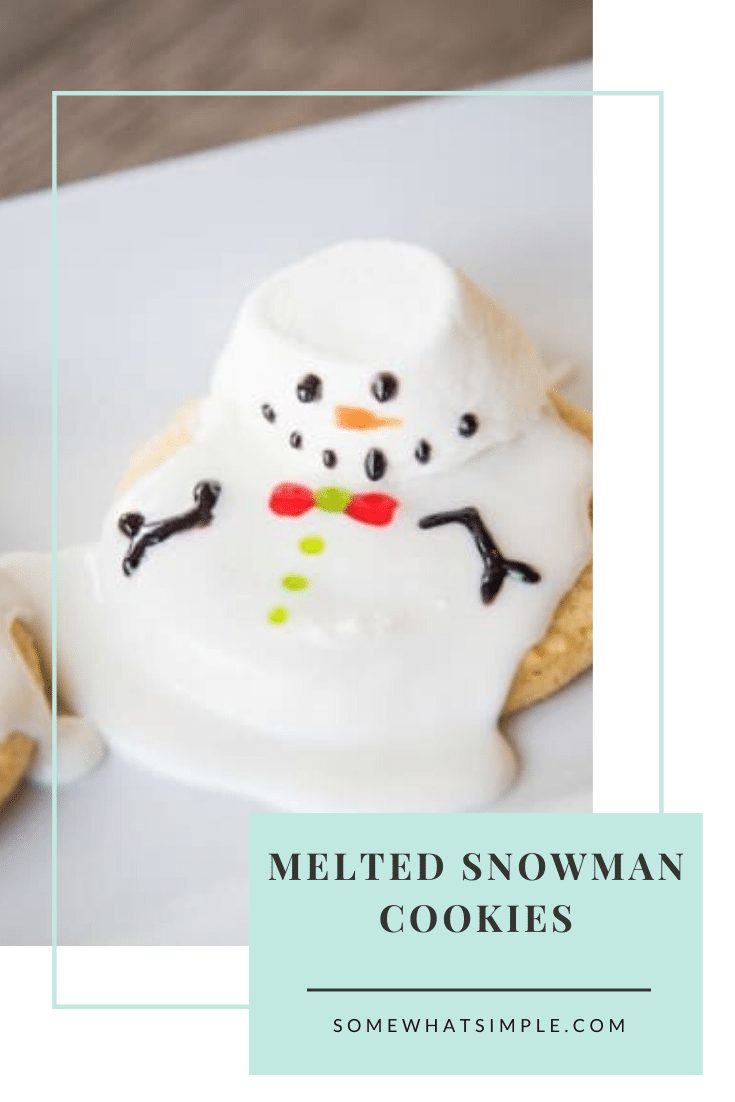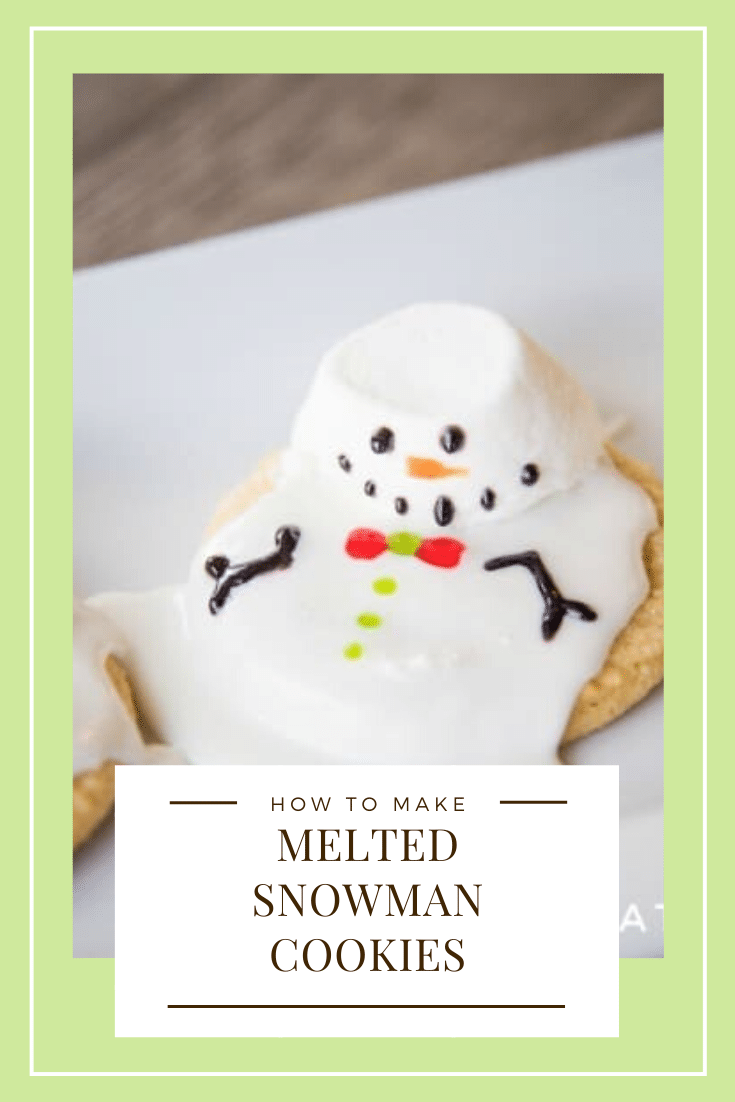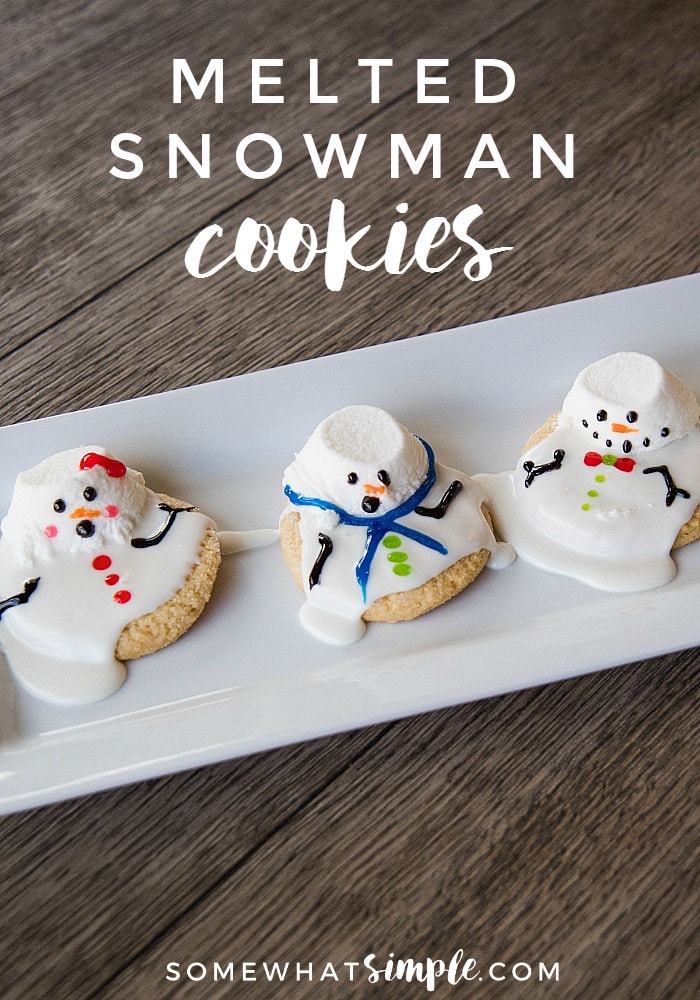 These melted snowman cookies are an easy winter treat your kids, coworkers, or party guests will LOVE! Made with sugar cookies and decorated to look like snowmen melting in the sun, these cookies will be a hit all winter long.
These melted snowmen are some of my favorite Christmas cookies to make. A few of our other favorites are these Christmas Tree Cookies, Christmas Sugar Cookie Blossoms and Funfetti Chocolate Sugar Cookies recipes.
Easy Christmas Sugar Cookies
We've been making these snowman cookies for years now, they've sort of become a holiday tradition in our family! The thing I love most about these cookies (besides how cute they are!) is how EASY it is to make them. Depending on how much time you have, or how much effort you want to put in, you can get as homemade as you'd like!
Use your favorite recipes for sugar cookies and vanilla frosting, or buy everything at the store. I'm not judging here! These are actually the perfect way to dress up some store-bought cookies and frosting! The original recipe I tried years ago used a lot of fondant. While the fondant certainly looks cute, it can be hard to work with, plus it doesn't taste as good. So I modified quite a few things to make it more simple and way better tasting!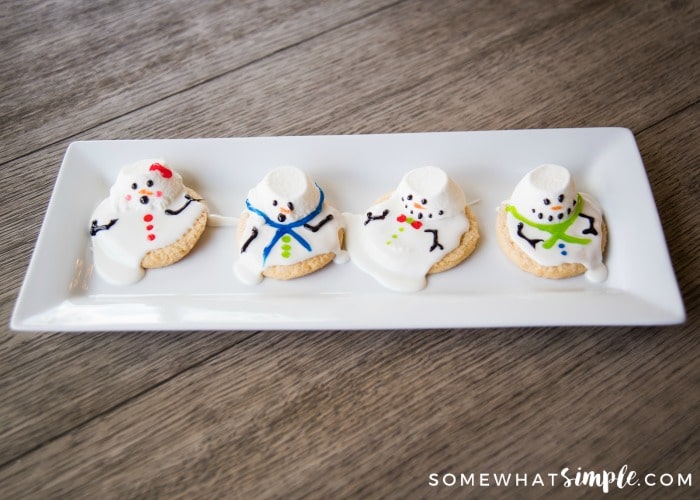 How To Make Melting Snowman Cookies
These adorable snowmen are super easy to make. However, if you're more of a visual learning, there's a video below that shows you just how easy these cookies really are.
Sugar Cookies – When I make these melted snowmen, I prefer to purchase sugar cookies from the store to make things easier. If you prefer to make your own, here is our favorite Sugar Cookie Recipe.
Melt It – To give your frosting the melted look, start by microwaving it for about 30 seconds. Keep heating it in 30 second intervals until the frosting is runnier than normal.
Spread It – Spread the frosting over the top of each sugar cookie using the back of a spoon. Let some of the frosting dribble over the sides to give it the appearance of it melting once the frosting hardens.
Marshmallows – Heat the marshmallows in the microwave for about 30 seconds. Keep a close eye on them because you don't want them to double in size. You'll want to stop the microwave as soon as the marshmallows start to get a little puffy.
Place Them – Spray your fingers with a little cooking spray before placing them on top of each cookie. Make sure you pick up the marshmallows from the base to keep from stretching them out.
Decorate – I used Wilton's icing tubes to put the details on each of the melted snowman cookies.
Set & Serve – Let the cookies sit until the icing and decorations have set. Then serve and enjoy them!
More Fun Snowman Ideas
Now that you've seen just how easy these are to make, here's the recipe so you can give them a try. Leave us a comment below and let us know how they turned out.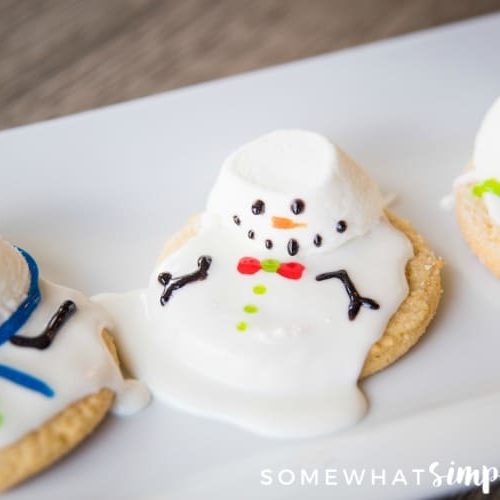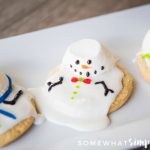 Print Recipe
Melted Snowman Cookies Recipe
These Melted Snowman Cookies Are An Easy Winter Treat Your Kids, Coworkers, Or Party Guests Will LOVE!
Ingredients
1

dozen sugar cookies

,

baked and cooled.

12

large marshmallows

frosting 

,

white and orange

Wilton Decorating Icing Tubes in Black

,

Red, Green, Blue and Pink
Instructions
Melt your white frosting in the microwave at 30 second increments so it is runnier than normal.

Spread the white frosting over each cookie using the back of a spoon. Let some dribble over the edges for a "puddle" look.

Place marshmallows on a microwave safe plate, then heat in the microwave for 30 seconds. Watch the marshmallows as they cook and stop the microwave as soon as the marshmallows start to get puffy. Do not let them double in size.

Spray your fingers with cooking spray, and carefully pull the marshmallows off the plate by the base and set them on top of the frosted cookies.

Decorate as you'd like with the colored frosting.

Serve and enjoy!
Nutrition
Serving:
1
Cookie
·
Calories:
240
kcal
Other Notes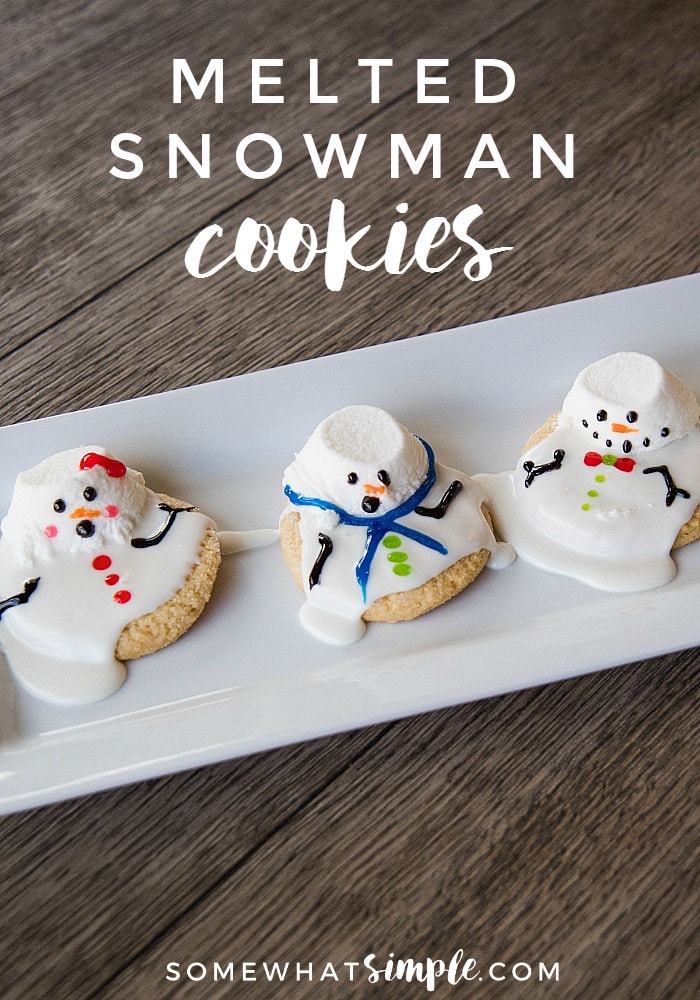 This post originally published in December 2010.