This Build A Snowman Activity Kit is a darling idea for kids of all ages! Follow the legend, and they'll have a cute snowman that's just as special and unique as they are!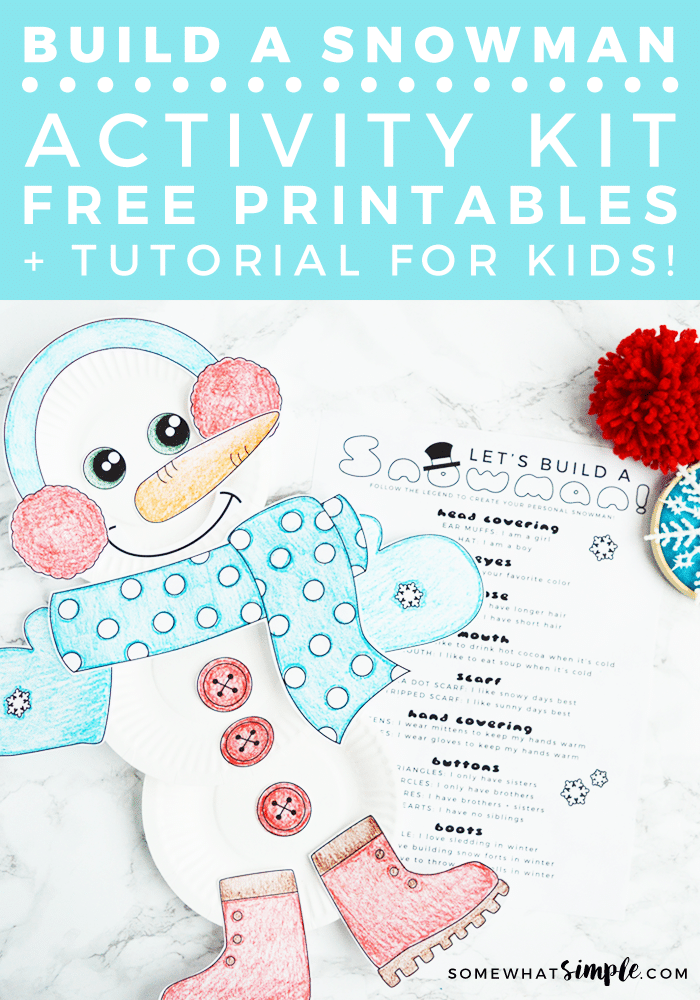 This Build A Snowman Activity Kit was inspired by daughter had done in her Kindergartner class. So we wanted to create a simple kit for your family or class to have fun with as well! This is perfect for just one or two kids, or a huge group!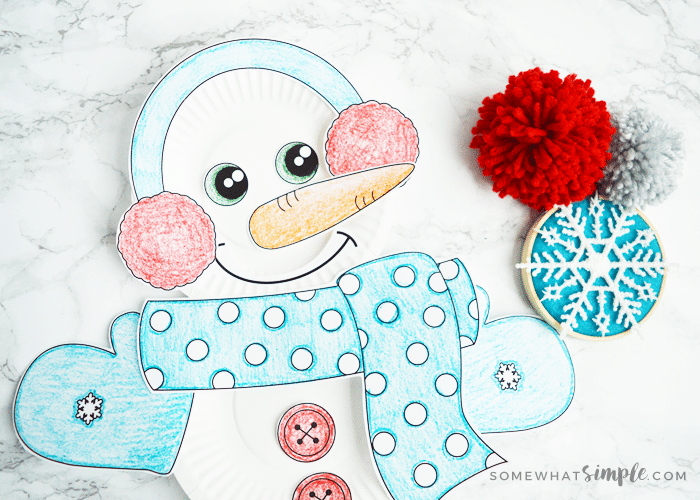 Build A Snowman Activity Kit
supplies:
Build A Snowman Printables (download below)
White paper plates (any size will work!)
Crayons, markers, or any other type of coloring supplies
Scissors
Tape
directions:
First, print off as many kits that you'll need.
Hand out to each child.
Following the included legend, have the children color and cut out the snowman pieces that apply to them.
Assemble their unique (and adorable) snowman using tape (I found this works and holds better than a glue stick).
Finally, display for everyone to see!
This is such a fun activity for kids to do! And let's be honest, parents will love getting in on the action, which makes it a perfect take-home activity for kids! The process is so simple: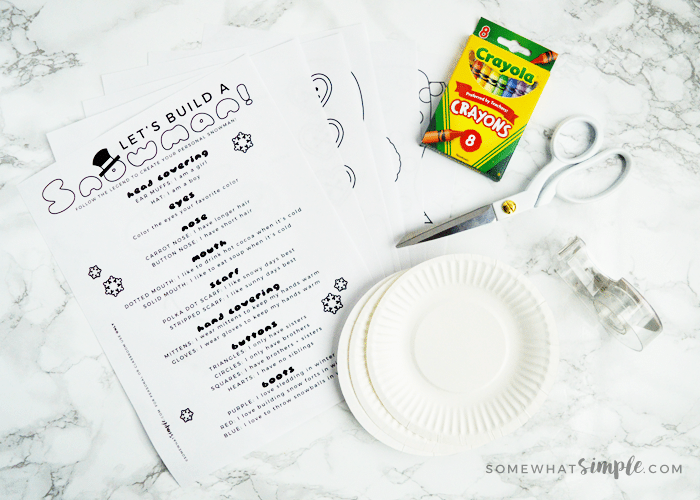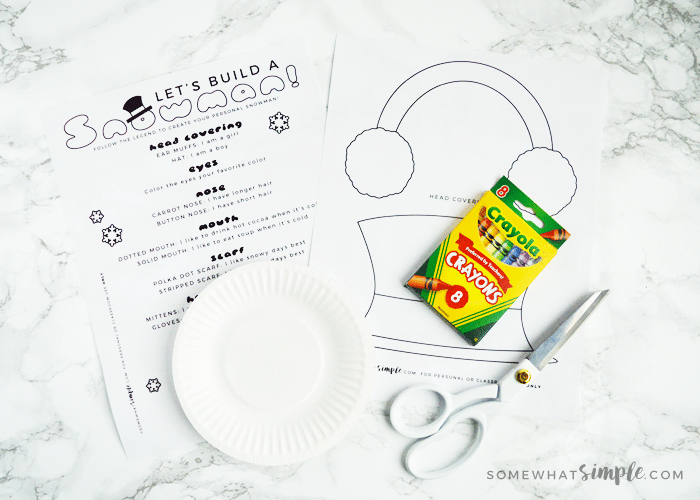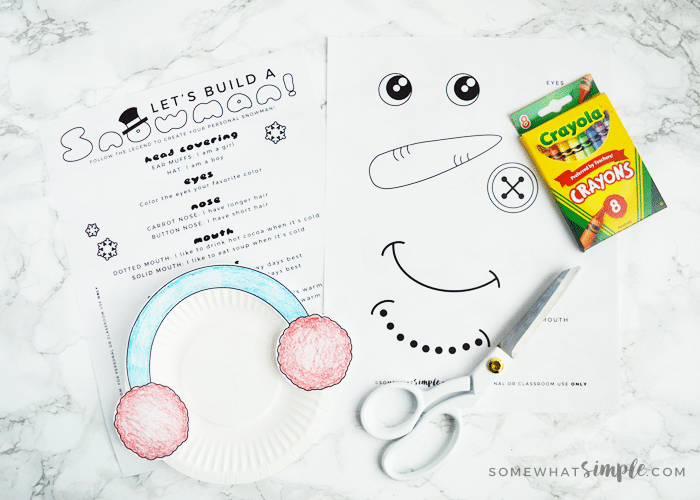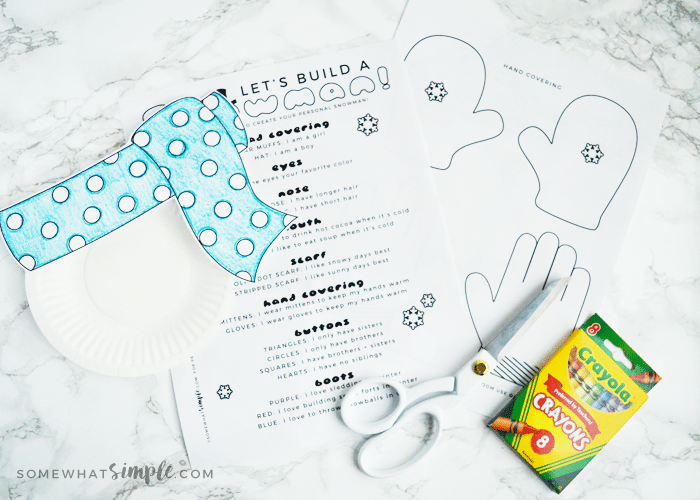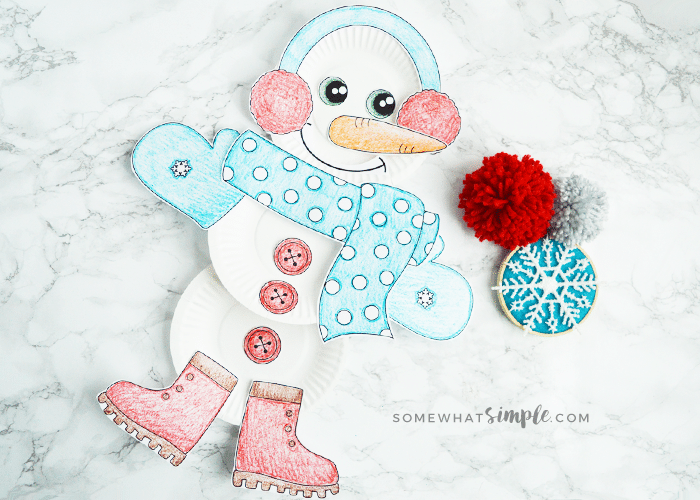 When my daughter did this, her teacher put all the snowmen on and around the bulletin board outside their classroom. The variety was adorable! This would be a fun idea for a family night too – have everyone make their own snowman and then display it in your home for the winter. The fun ideas are endless!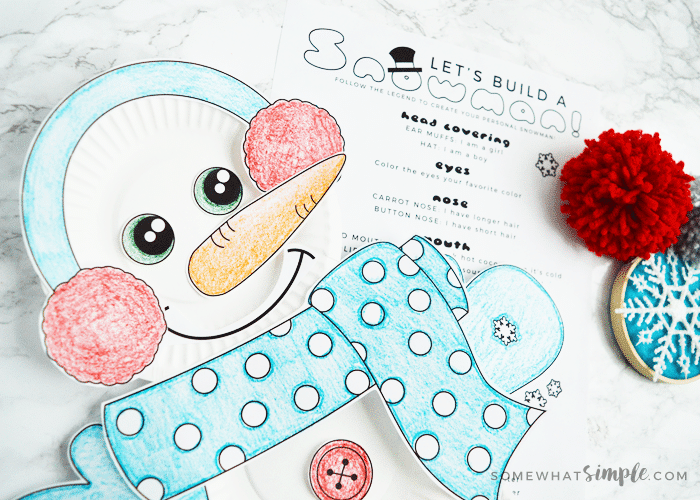 Ready to build your own?
Hope you all get a chance to create this, and have a great Holiday Season!
Our readers also enjoyed:

Roll a Snowman | Christmas Treat Bag Toppers | Christmas Tic tac Labels