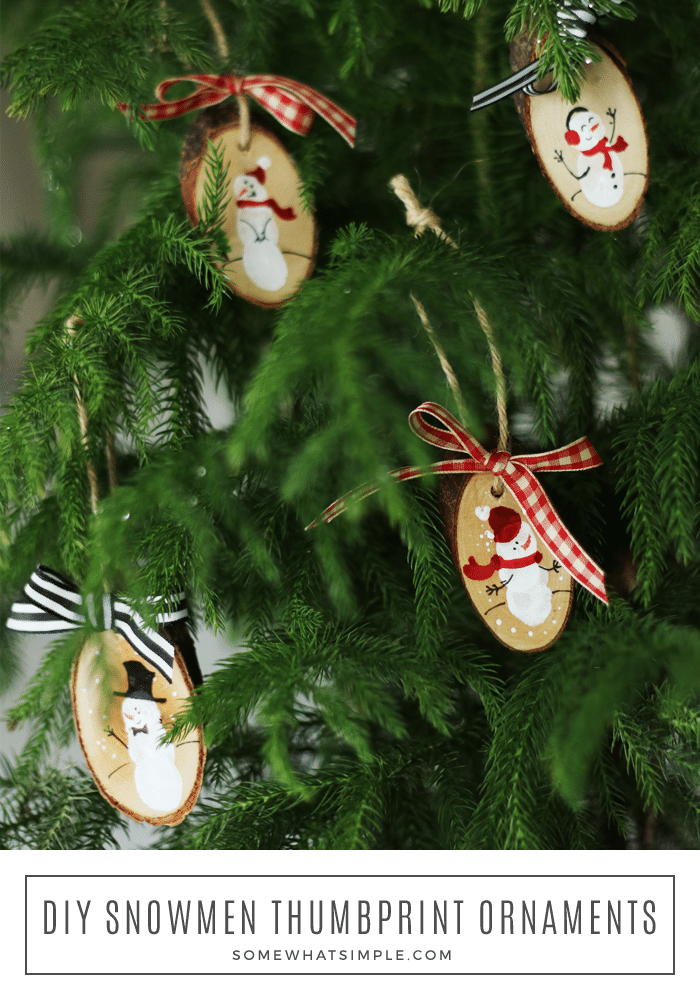 This adorable diy snowman ornament craft made with your child's fingerprint is the perfect keepsake for parents and grandparents! And with a drop or two of essential oils, it makes a great air freshener too!
We love making holiday crafts with the kids, and if it is a sentimental keepsake, that's even better! Last year Grandma and Grandpa LOVED our cute Fingerprint Wreath, so this year I'm thinking these Snowman Thumbprint Ornaments will be another thoughtful gift they can use year after year!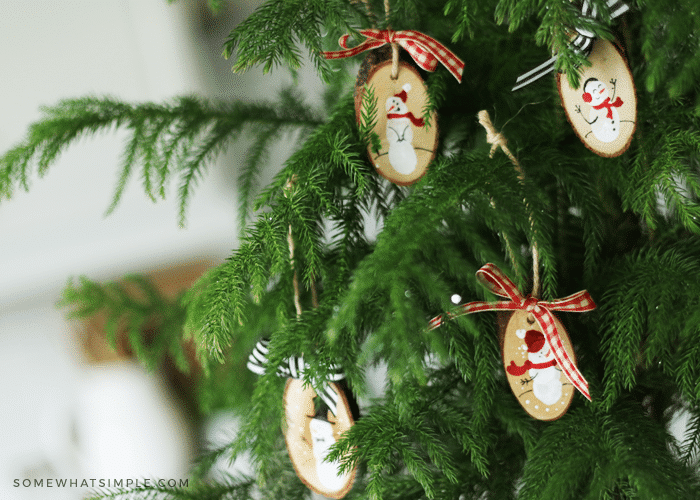 DIY Snowman Ornament Fingerprint Craft
Looking for the perfect gift idea this Christmas? Or just want to add a personal touch to your tree this year? If you've got a few minutes and just a handful of supplies, we've got the perfect project for you and the kids!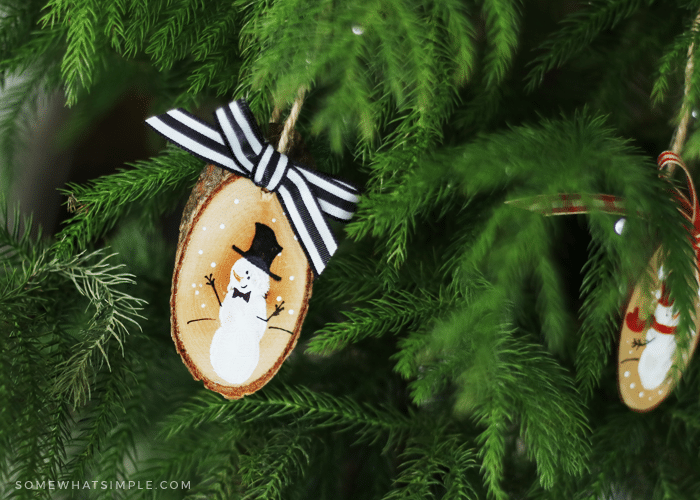 DIY Snowman Ornament & Air Freshener
Supplies:
Wood slice ornaments (We found ours at Hobby Lobby- $2.50 for 4, and they came pre-drilled with the string. HERE are some similar ones on Amazon.)
Essential oils of your choice (We used fresh pine essential oil spray)
White paint
Scissors
Ribbon (optional)
Thin lined permanent markers (black, orange, + any other colors you'd like)
Toothpick (if you want to add falling snow)
Instructions:
Start by placing a small amount of white paint on a paper plate, scrap paper, or anything else you don't mind getting paint on.
Dip your child's finger into the paint and "stamp" it onto your wood slice 2-3 times to create your snowman.
If you want to add falling snow, dip the end of your toothpick into the paint and add dots to your ornament.
Once the paint has dried, draw the eyes, nose, arms, and accessories.
Tie a ribbon around the top. (Optional)
Flip your ornament over and add a few drops, or squirts in our case, to the back.
You can add the name and date on the back of your diy snowman ornament as well!
Wrap or hang your ornaments, and enjoy!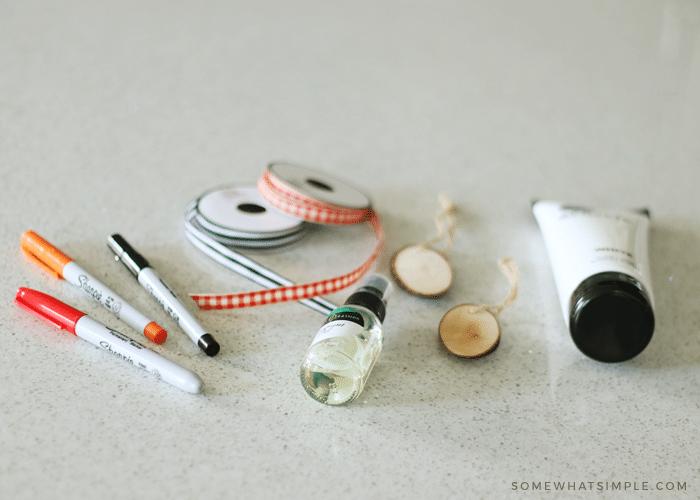 We love a good project that doesn't require a ton of supplies or time to create, but turns out so darling!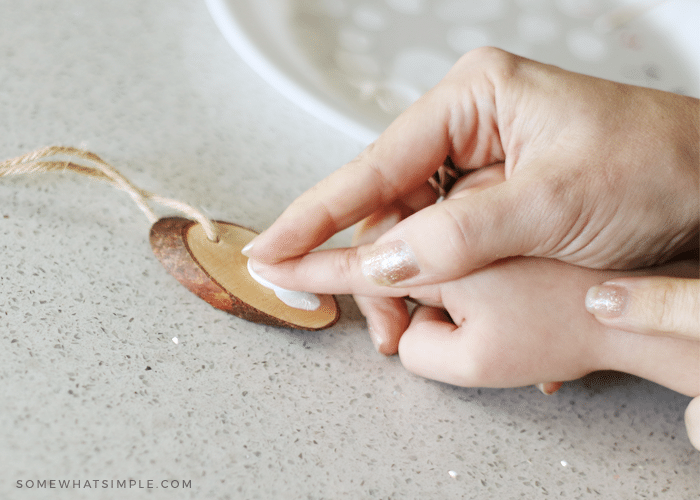 Is there anything more darling than little kid's fingerprints? I think not. 😉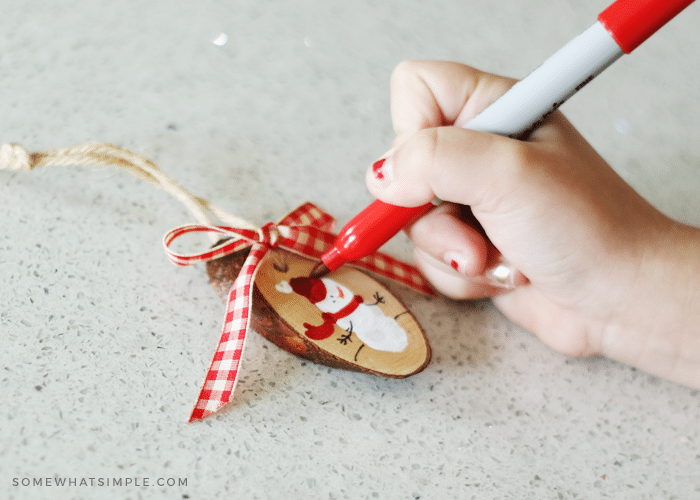 For the tip of this snowman's hat, we just dipped the lid of the marker into the paint and "stamped" it onto the tip of the hat. So easy and cute!!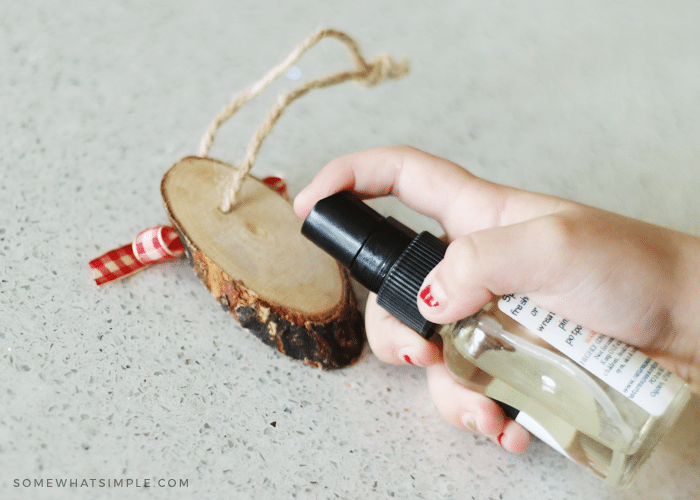 You may need to add more drops of essential oils throughout the season. If you're giving this as a gift, you could also include the oils so the recipient can freshen up their ornaments as well!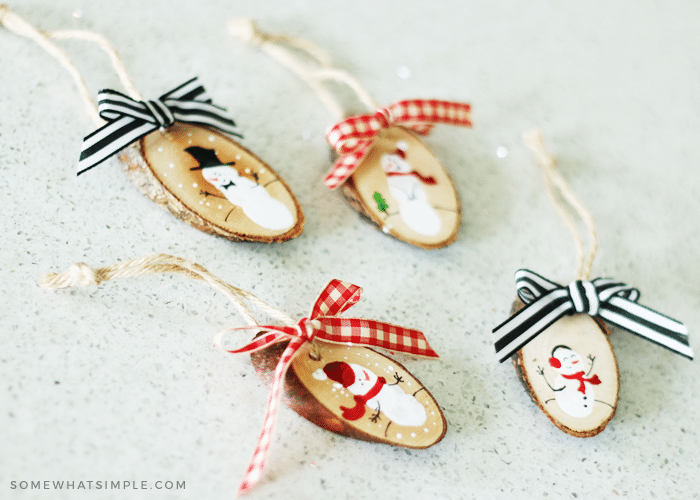 Can you even handle how adorable these DIY Snowman Ornaments are?!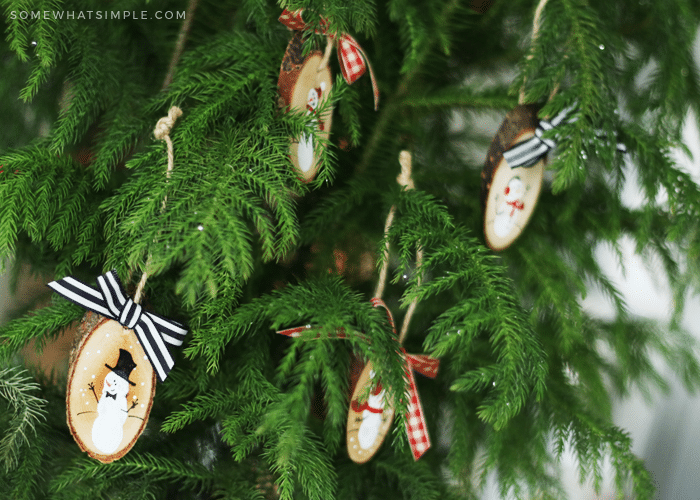 Love the sweet and simple touch they add to our tree!