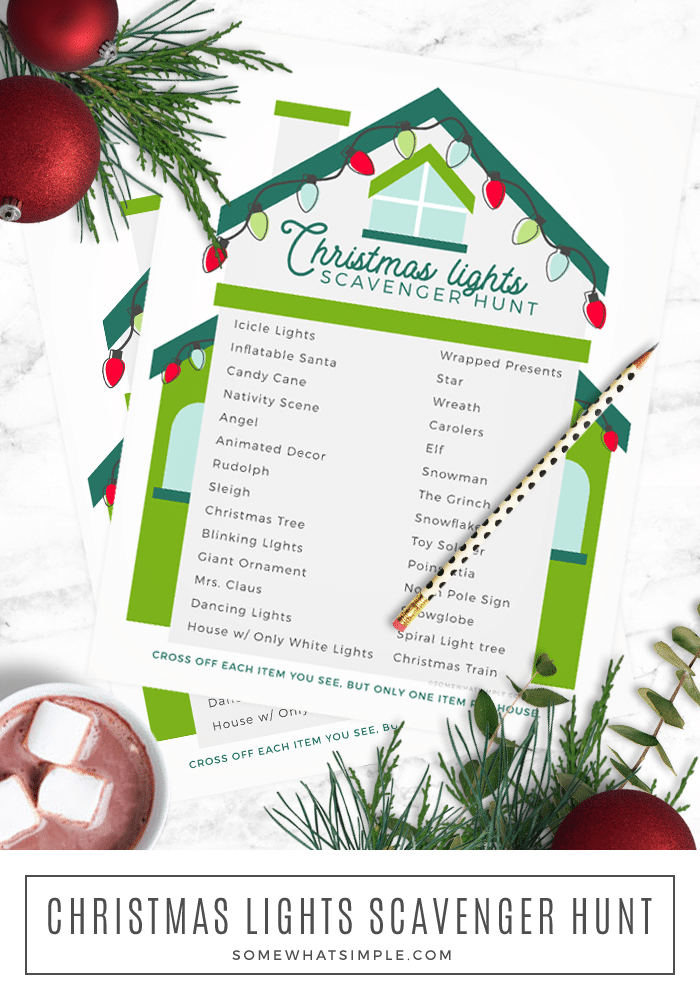 Planning a Christmas Lights Scavenger Hunt has never been easier! Grab our free printable and get ready for a night of festive fun!
This post is in partnership with EZ-GO. All opinions are my own.
My family is allllllll about traditions during the Christmas season! Every year we create Christmas Lists for Santa, we make cinnamon rolls for breakfast on Christmas morning, we and we put together a fun hot cocoa bar and then head out to see Christmas lights in our neighborhood. Traditions are the best, aren't they?!?!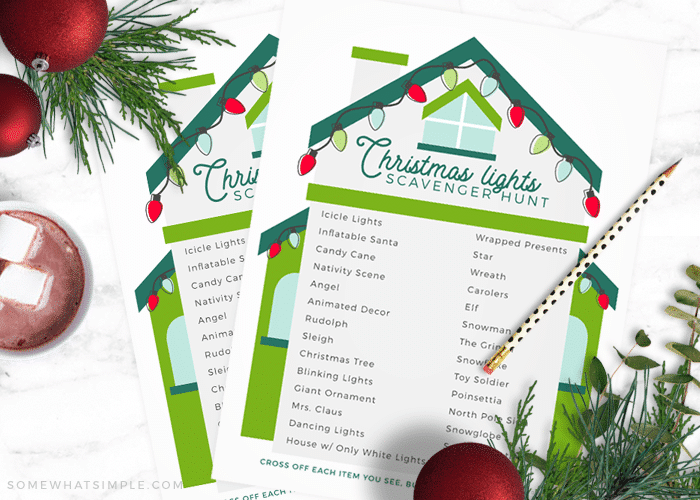 A Fun Holiday Scavenger Hunt
This scavenger hunt is an idea we adopted several years ago and it has totally become one of my family's favorite Christmas traditions. It is a simple way to enjoy our neighborhood Christmas decorations, and see some of the lights we might not have otherwise driven by.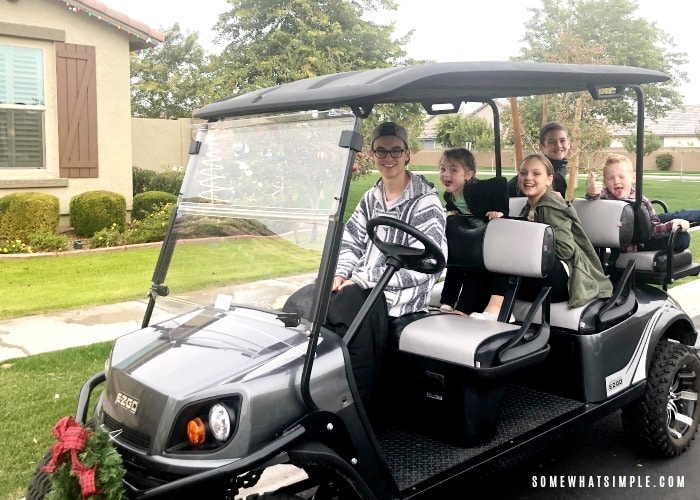 In the past, we've loaded up the kids in grandpa's truck and snacked on hot cocoa and homemade cookies while driving through the neighborhood. This year, we rode around in our EZ-GO vehicle and saw the lights up close and personal! The kids loved it so much, and it really was the perfect way to spend time together!
We wrote a post about our partnership with EZ-GO, including the details about the vehicle we chose – details HERE.
We've had our EZ-GO for 2 months now and use it almost every day! It is perfect for quick trips to the neighbors house or to our neighborhood grocery store. I use it to drop my daughter's off at gymnastics (the practice here in our neighborhood too!). We just love our EZ-GO – you should totally get one for your family! 🙂
For more information about EZ-GO, visit their site and follow them on social media –
Christmas Lights Scavenger Hunt
Want to plan your own Christmas Lights Scavenger Hunt? Well bundle up and let's get going!
MATERIALS:
FREE Printable (download below)
pen or pencil
DIRECTIONS:
Download and print the free printable scavenger hunt lists.
Jump in the car (or your EZ-GO!).
Drive through your neighborhood looking at all the Christmas lights and decorations. When you see an item on your list, check it off. To make this activity last longer, we usually adapt the rule that you can only mark off one item per house.
… and that's it!
For an added bonus, we sometimes make a few Christmas Treats in a Can and we'll bring them around to our neighbors with the best Christmas decor!
Merry Christmas!