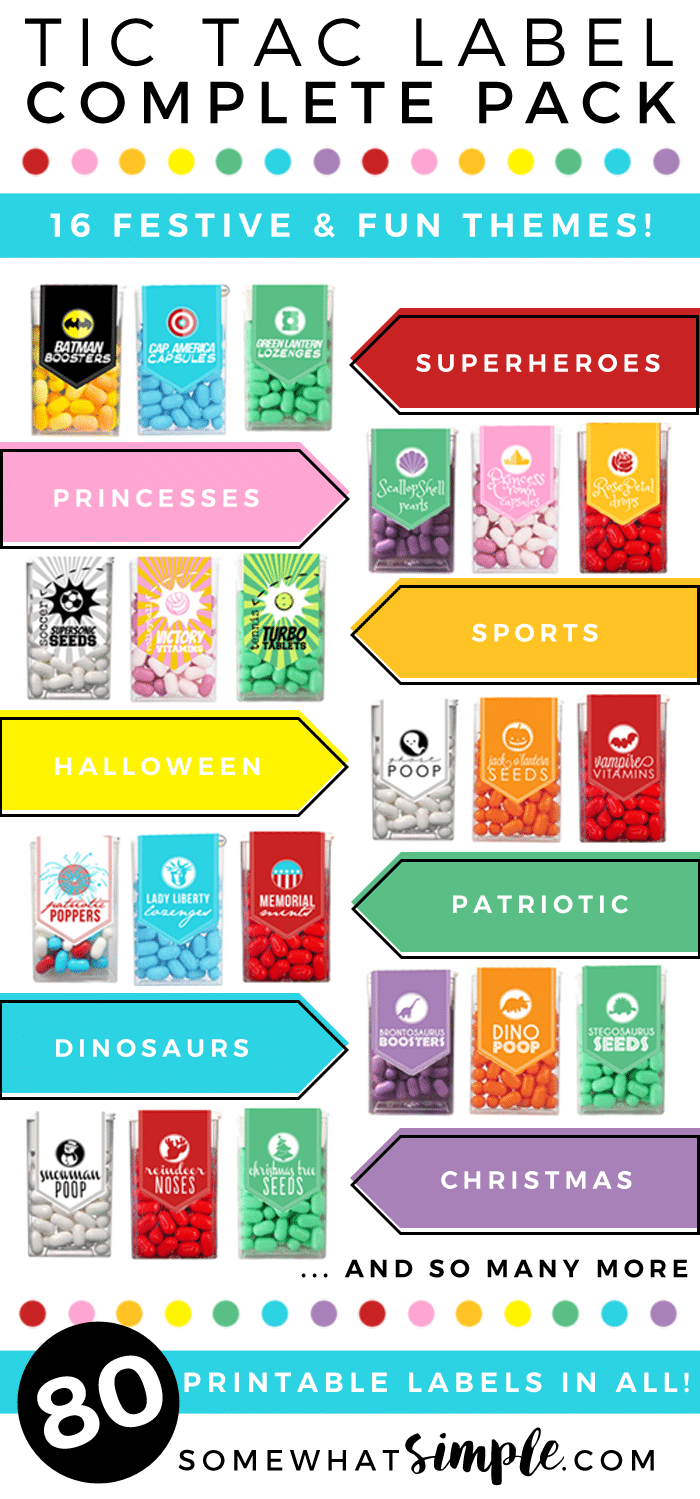 All of our Tic Tac Labels in one handy little spot! The perfect little gifts and party favors!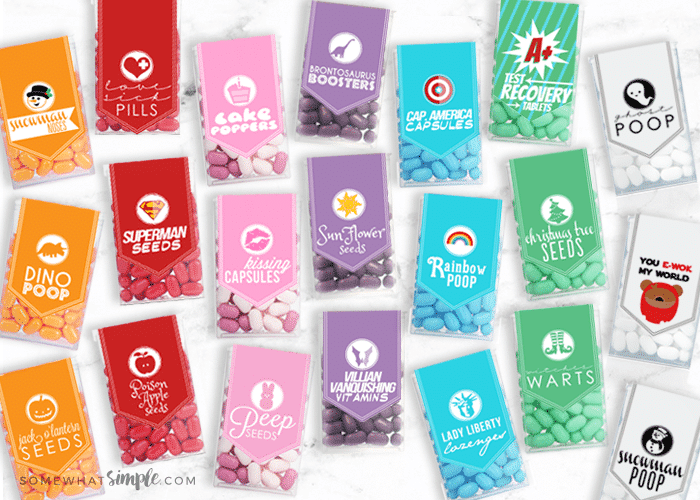 When we created our first set of Halloween Tic Tac Labels in 2012, we had NO IDEA how popular they would be! Requests came in from all over the world for more designs, and we ended up creating an entire library of labels – 16 themes with 80 unique designs!
People all over the world are using these labels as stocking stuffers, party favors, teacher's gifts, handouts, and more! If you're looking for a fun, simple gift, you've come to the right place! Take a look at our darling designs –
Printable Tic Tac Labels
Click the links under each image to grab the files you'd like.
To get all 80 labels in one, easy to use file, click HERE.
CLICK HERE to learn how to edit any of our label sets to get a full page of one label.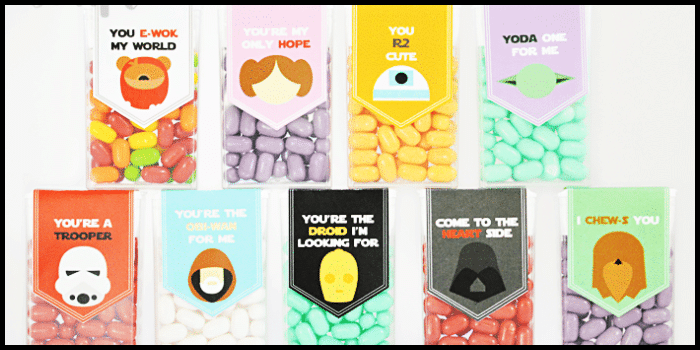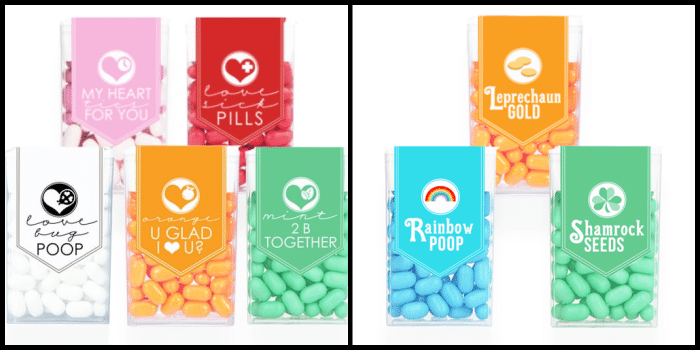 Valentine's Day || St. Patrick's Day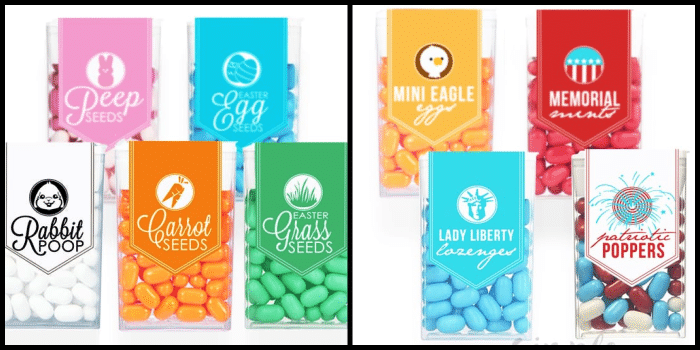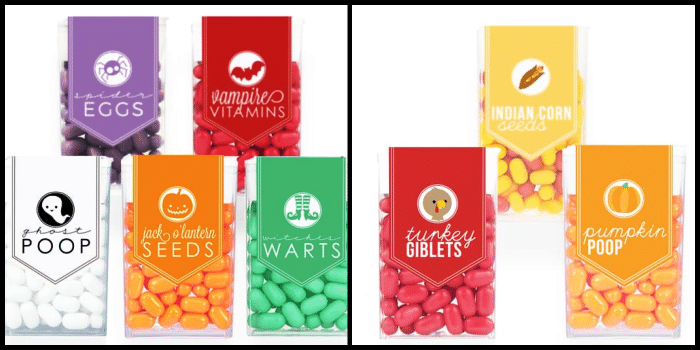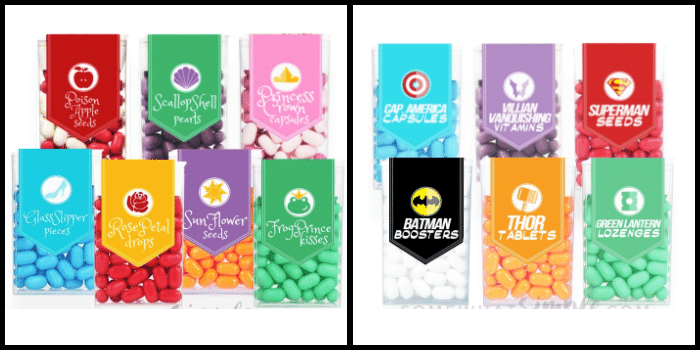 Birthday || Dinosaur || Travel Tic-Tac-Toe
… annnd that's it! (For now!)
Let us know your favorite set in the comment section below. Are we missing any? We'd love to hear your ideas!