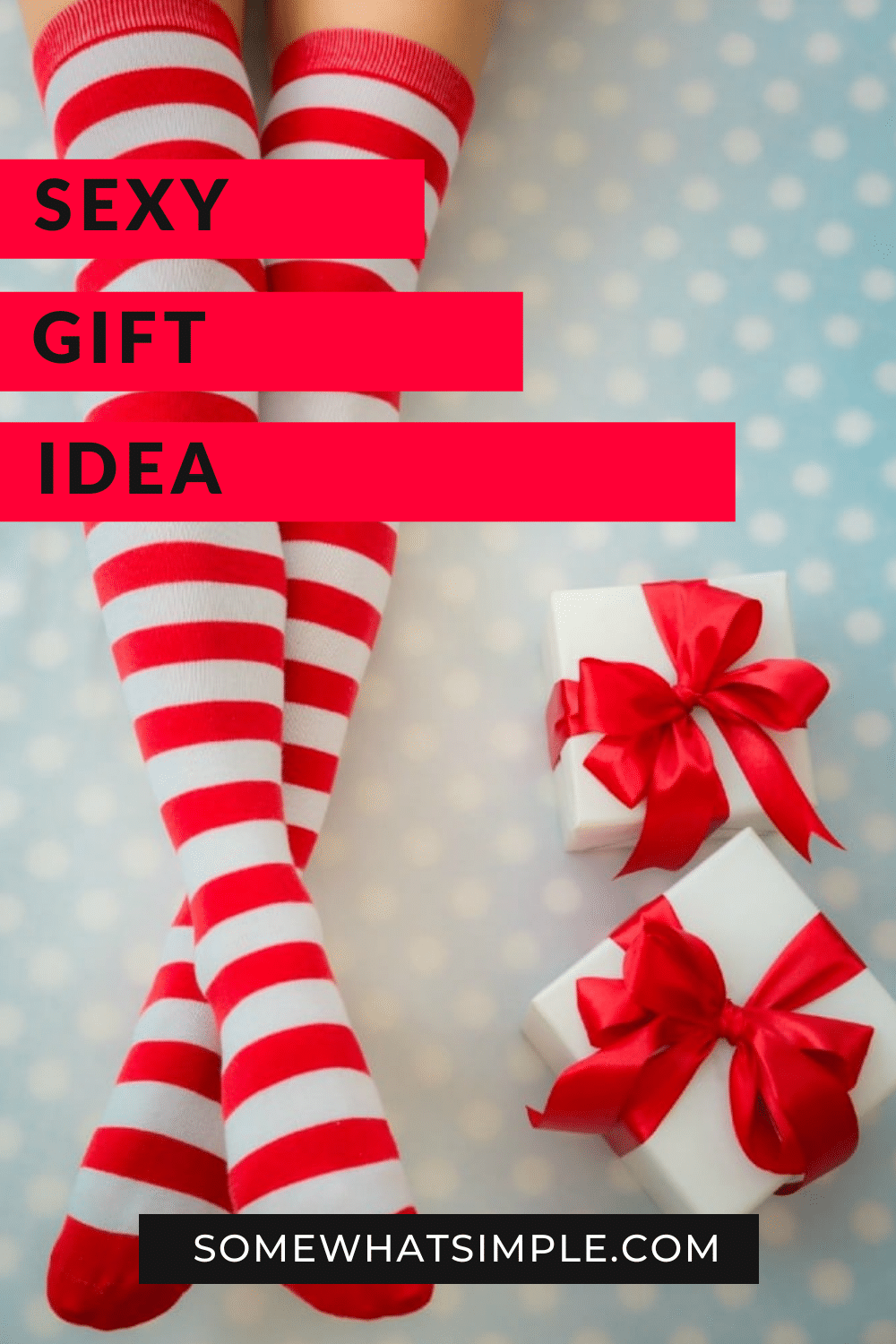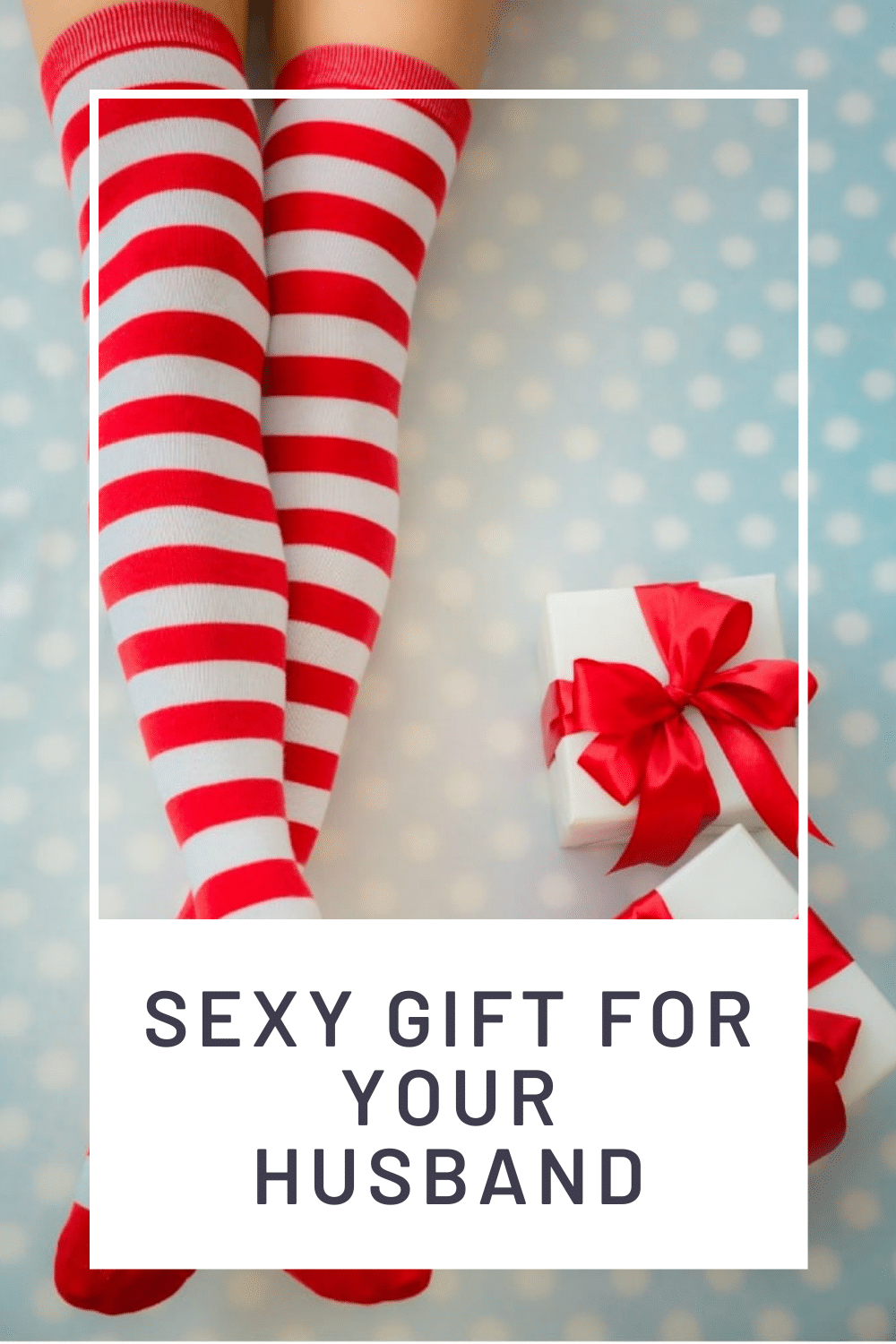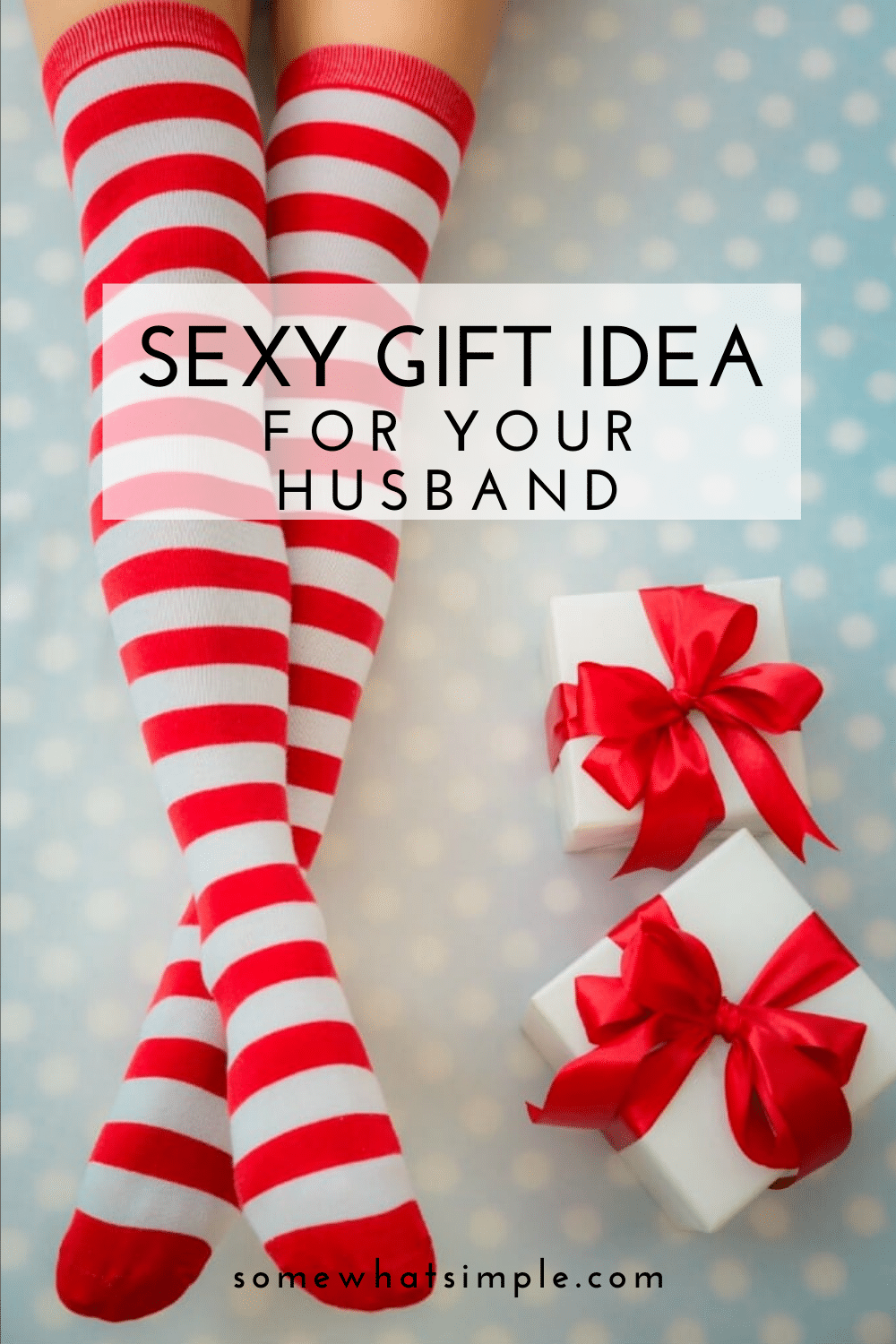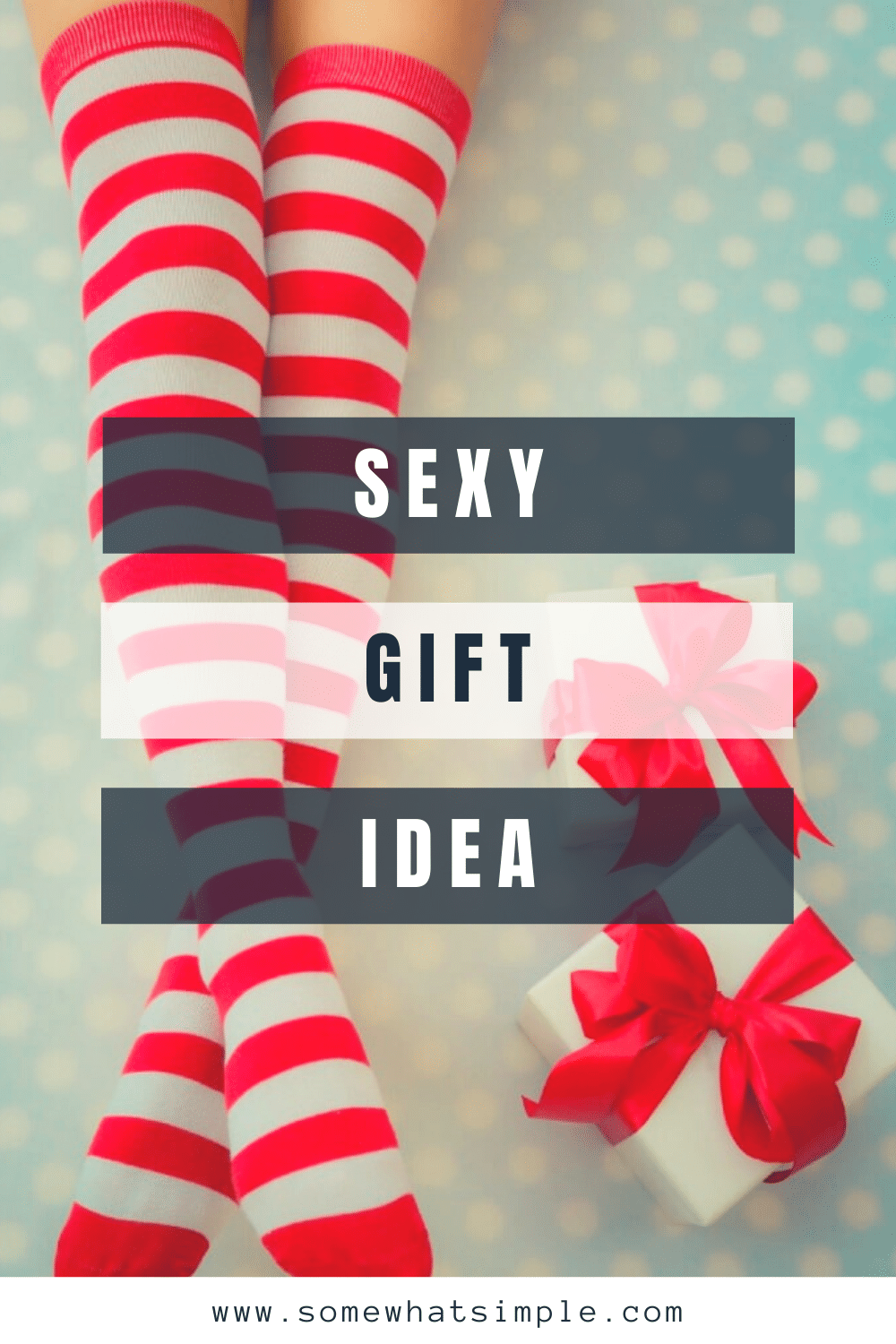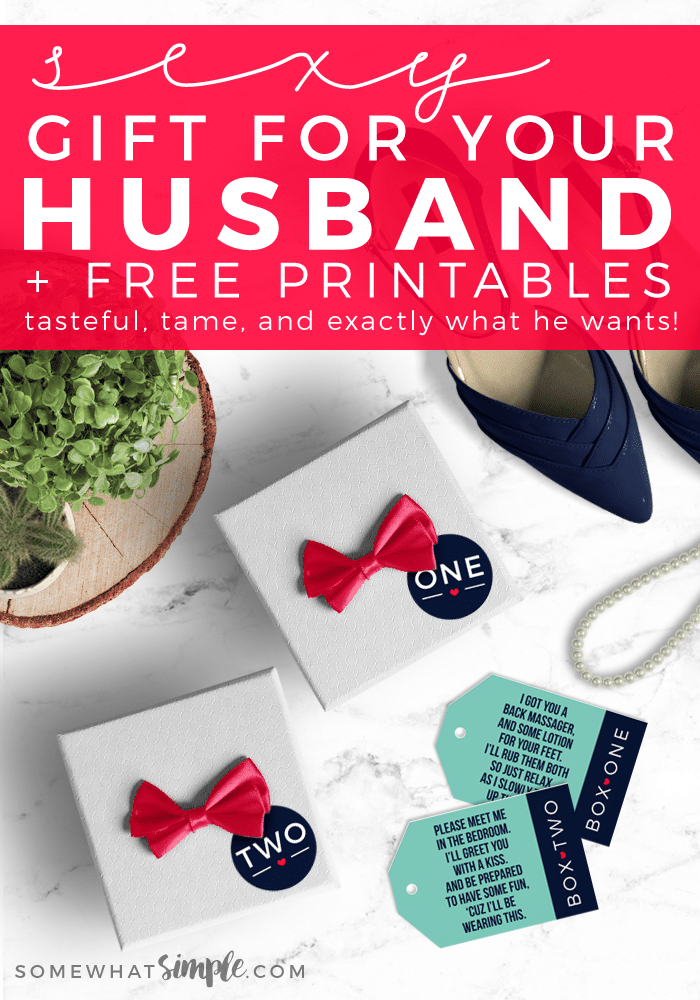 This sexy gift for your man is perfect for any occasion and he's sure to love it! No more worrying about buying a gift for him that he won't like or will want to take back. This sexy gift idea is one that he will be asking for again and again!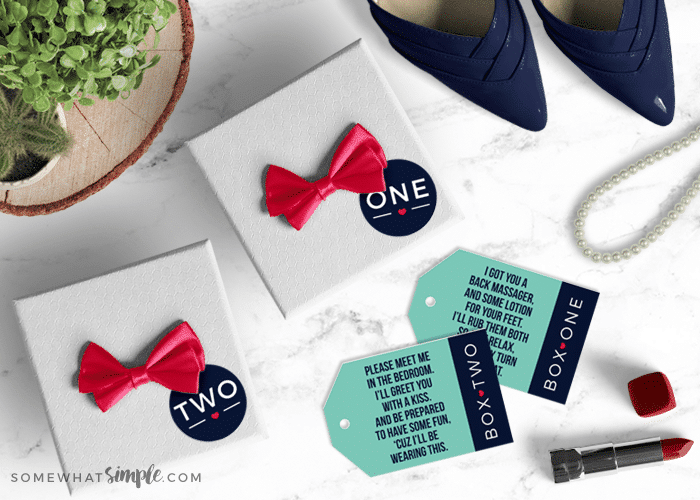 CONTENT DISCLAIMER:
If you're looking for a creative way to add some spice and intimacy to your relationship, this is a great idea you are sure to love. But if reading mature content like this makes you blush or uncomfortable, you might want to skip this post.
Sexy Gifts for Him
Today I want to show you a simple, sexy gift for your husband. Let me tell you about a conversation I have had with my husband. Many times.
Me: Hey, what do you want for Christmas?

Him: You KNOW what I want.

Me: No really, what do you want. I want to buy you something.

Him: You don't have to buy me anything.

Me: Ok, but seriously- what (besides THAT) do you want?!

Him: Nothing.
Does anyone else ever go through this conversation with their husbands? For every stinkin' holiday?
But I don't want to give him THAT for a couple reasons:
We do THAT more than just on holidays, so it doesn't seem like an actual gift- regardless of what he says!
I don't want to be held to any promises. 🙂 (Are you with me on this one?) There have been plenty of times I'll send him a text or promise him a night of fun only to find myself "not in the mood" when it actually comes time to make good on my promise. My husband will tell you all about the strip-tease I never gave him. I blame Oprah. She had Carmen Electra on her show one day who made it look so simple and fun and SEXY. I told my husband (while thinking "I can totally do that!") that I would put on a show for him… and then I realized this was me we were talking about. And I am not a stripper. Nor coordinated. So it never happened- and that was 10 years ago. Anyway, I digress………….
But last year I decided it was about time I gave him what he wanted.
And he loved it.
The planning and preparations were super simple, and it made the "gift opening part" a little more special so he didn't think I just forgot to get him something.
Other Great Gift Ideas
Sexy Gift Idea For Men
SUPPLIES –
two small gift boxes and little bows or ribbon
printable poem (download below)
tape
scissors
a small inexpensive handheld mini massager
lotion or massage oil
a new piece of lingerie
DIRECTIONS –
Download, print and cut out the gift tags and poems.
Tape the label "ONE" and "TWO" on the outside of each box.

In the first box, place the lotion and back massager + the poem tag for box 1.

In the second box, place the lingerie with the poem tag for box 2.
Here are what the poems say –
When Should I Give Him This Sexy Gift?
I will spare you the details on how the night went, but it probably goes without saying that he absolutely LOVED this present. What guy wouldn't love a massage and an evening of fun??? He has already requested I re-gift this same thing for Christmas, Valentine's Day, his birthday AND our anniversary next year.
It was one of the best gifts ever- simple, meaningful and exactly what he wanted. It only took me 12 years of marriage to finally get it right!
Ready to create a gift he won't forget?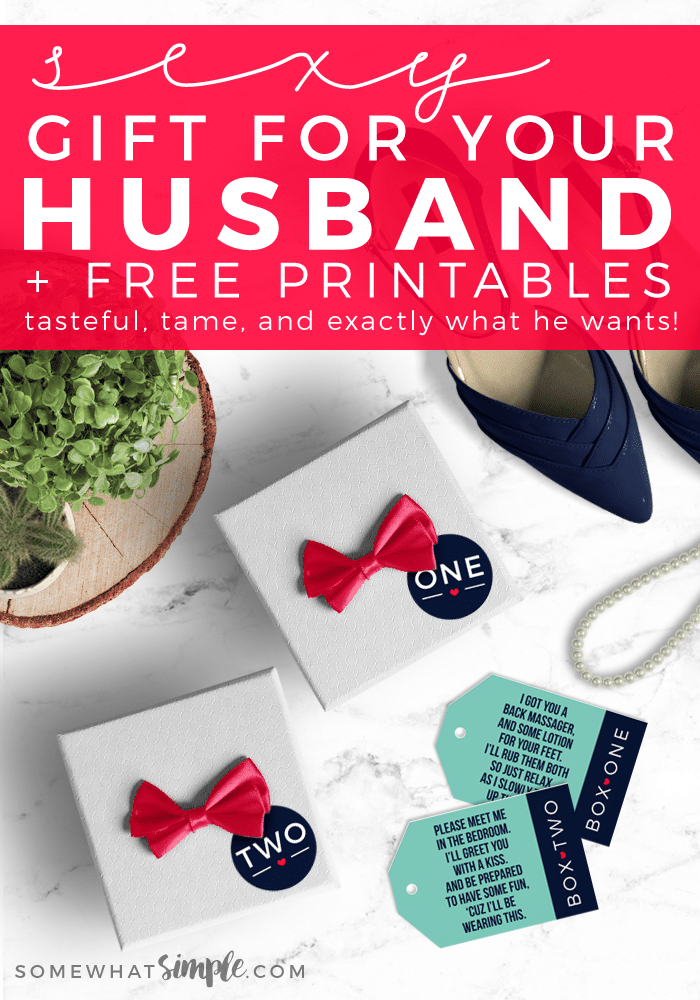 (This Sexy Gift for Your Husband idea originally published on Somewhat Simple in February 2014, but updated in 2018 with new images and printables)