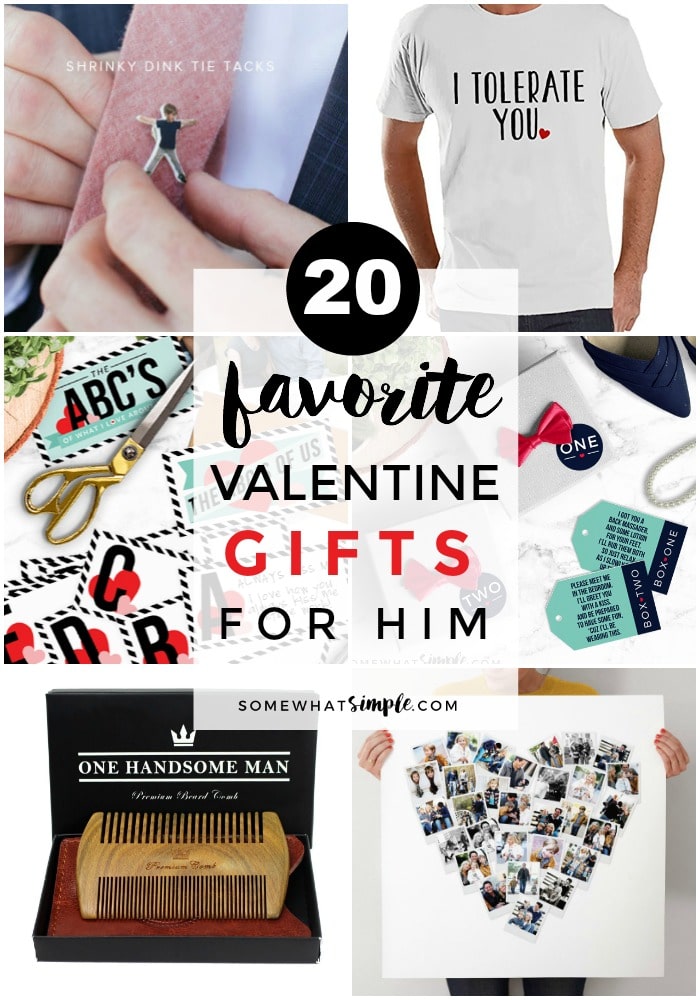 These are 20 of our favorite Valentine Gifts for him that he is sure to LOVE! Whether you're looking for gifts that are easy, funny or thoughtful, there's something for everyone to make the day special.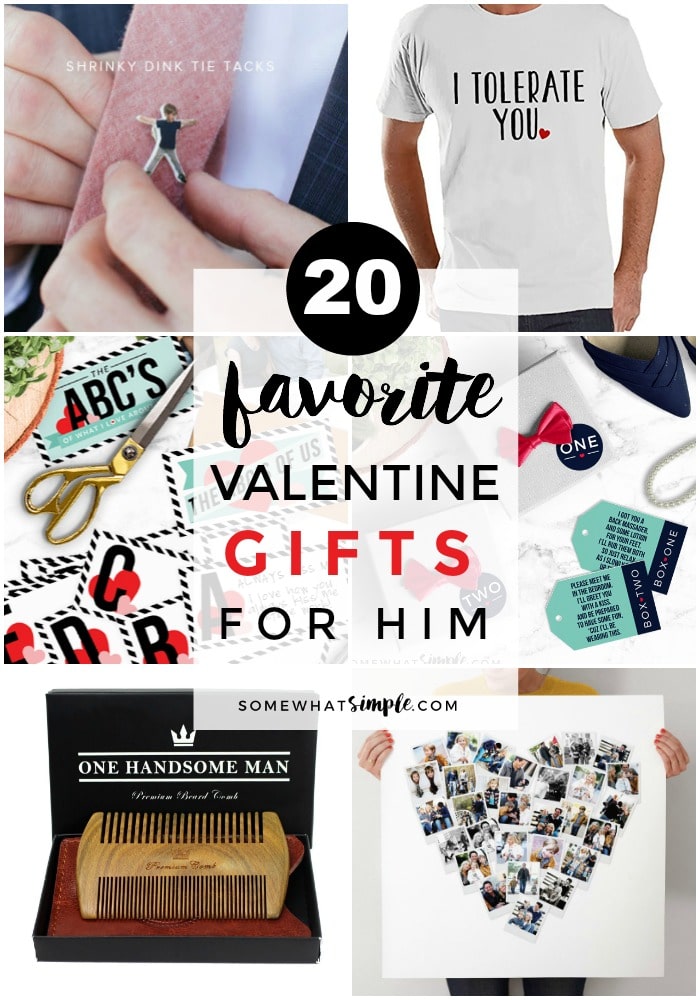 Today we are featuring 20 meaningful Valentine gifts that you can give to your special guy Valentine's Day!
Best Valentine's Gifts For Him
Here is a quick video we made featuring some of our very favorites!
Links to all the ideas in our video are included in our list below!
Thoughtful Valentine Gifts for Him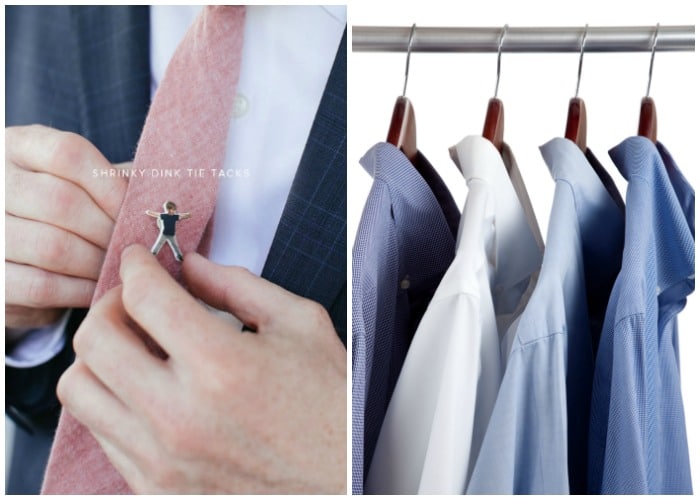 1 – This Shrinky Dink Tie Tac is my favorite! Using a Shrinky Dink Kit
, turn your pictures into miniature pins and keychains! From Oh Happy Day.
2 – Iron and Press All His Work Shirts, from How Does She. Gather all of hubby's dress shirts and send them to the cleaners to be cleaned and pressed. Valentines Gift?! Fathers Day Idea!!? Isn't it BRILLIANT?!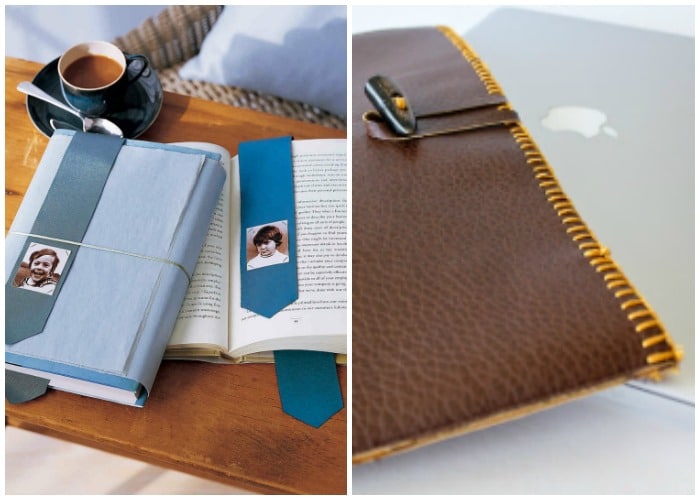 3 – Guys who read a lot will give this tie bookmark great reviews!
4 – Make a Laptop Sleeve, from Sweet Verbena.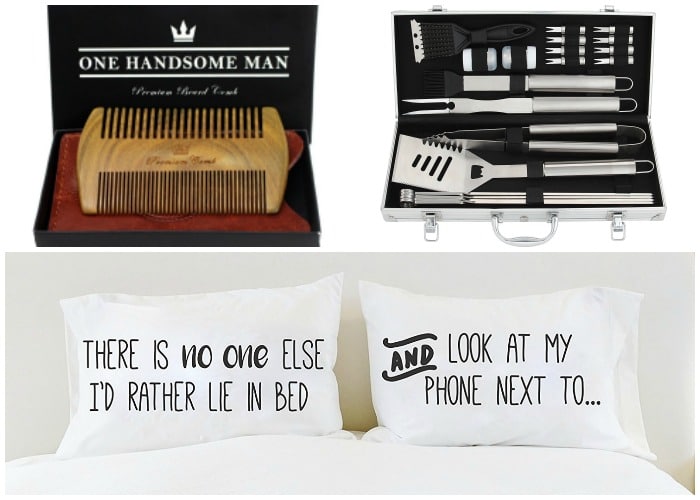 5 – Groom in style with this classic Beard Comb specially designed for mustache and beard styling.
6 – This BBQ Grill Tool Set is a great set for the grilling fanatic!
7 – Pillowcases for couples are a perfect addition to any bed!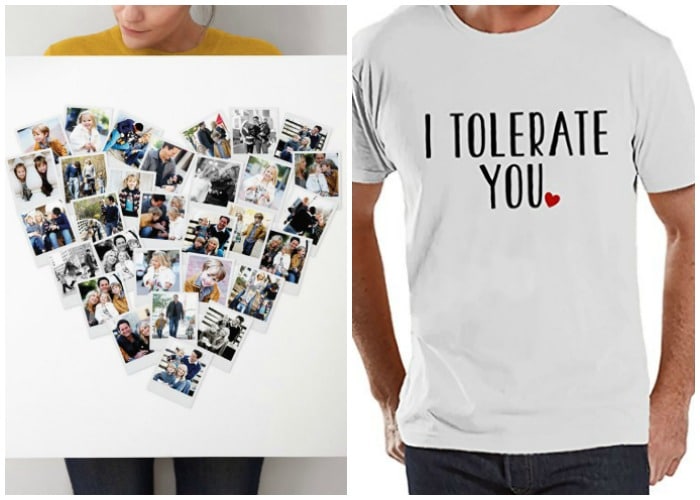 8 – I made this Heart Snapshot Photo Art last year all with photos of some of our favorite vacations. My travel-loving husband said it is one of his favorite pieces of art in our home!
Funny Gift For Him
9 – This I Tolerate You shirt the perfect outfit this Valentine's Day! For the guy who isn't always the most sentimental.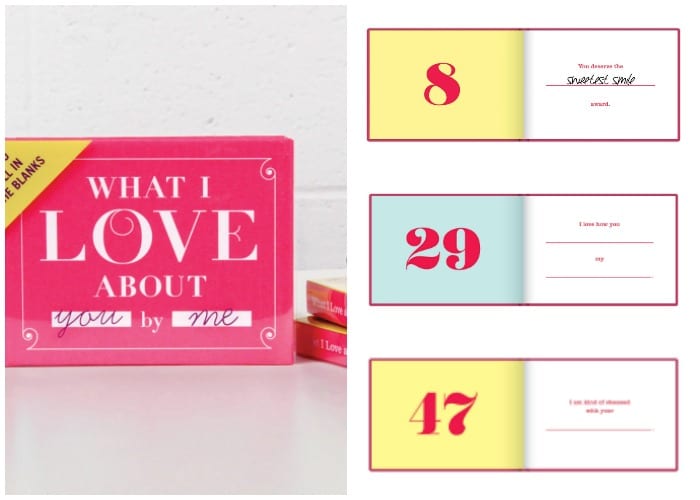 10 – This little Love Book contains fill-in-the-blank lines describing some aspect of your affection for your beloved. Just complete each line and voilà: you have a uniquely personal gift your loved one will read again and again. Make it as mushy, racy, or witty as you choose! Simple prompts make it easy to express yourself. Ideal anniversary gifts, tissue not included.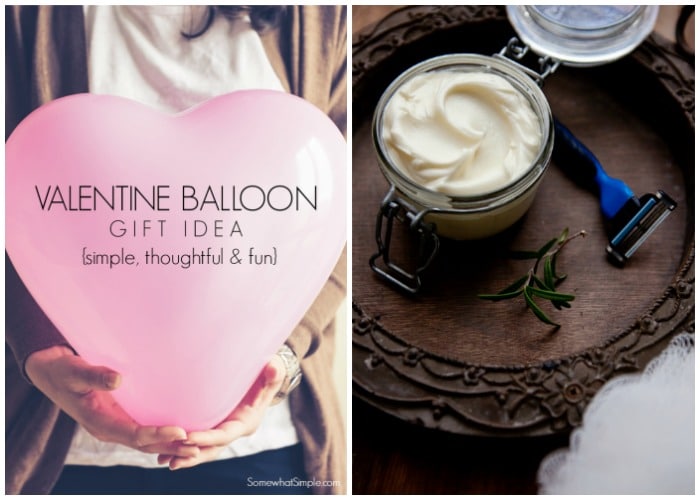 11 – Love Note Valentine Balloons, from Somewhat Simple. The surprise of a room full of balloons plus the simple little love notes is enough to make him feel pretty special. And that is what Valentine's Day is all about!
12 – Make homemade shaving cream with coconut oil and shea butter that smells of a delicious rosemary-mint pairing. Great for personalized gifts or just to pamper yourself. From Food for My Family.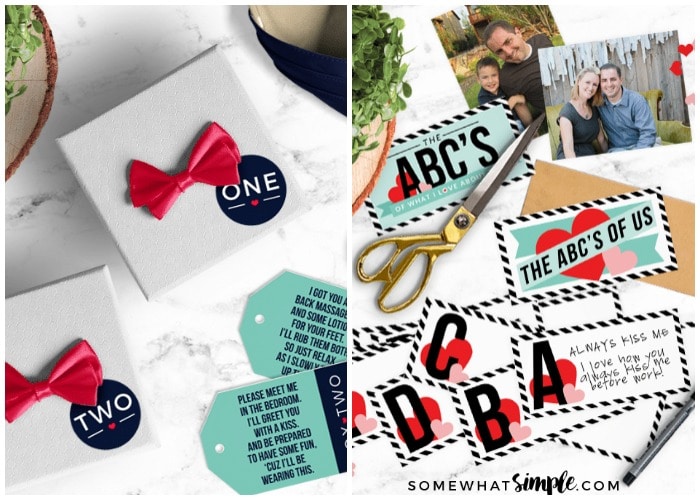 13 – A Sexy Gift for Him. Tasteful and tame, but exactly what he wants!
14 – Looking for a thoughtful Valentine gift for your sweetheart? This Reasons Why I Love You book is perfect!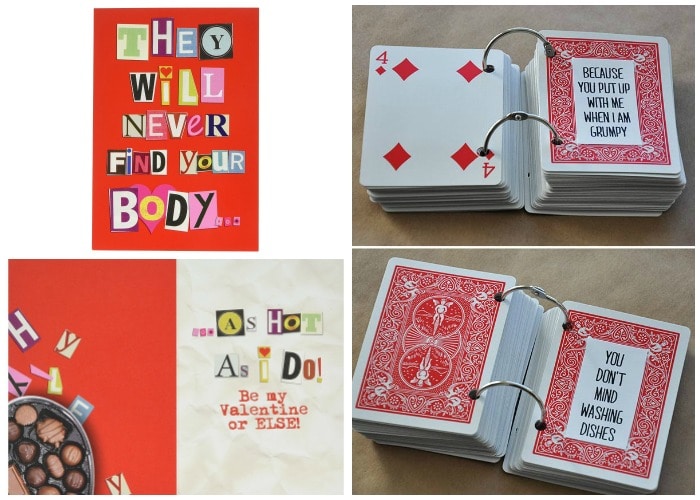 15 – "Never Find Your Body"Never Find Your Body' – Funny Valentine's Day Greeting Card.
16 – 52 Things I Love About You, from Visual Heart, is an ideal gift for Valentine's, Birthday, Anniversary, Christmas, Wedding, or just because…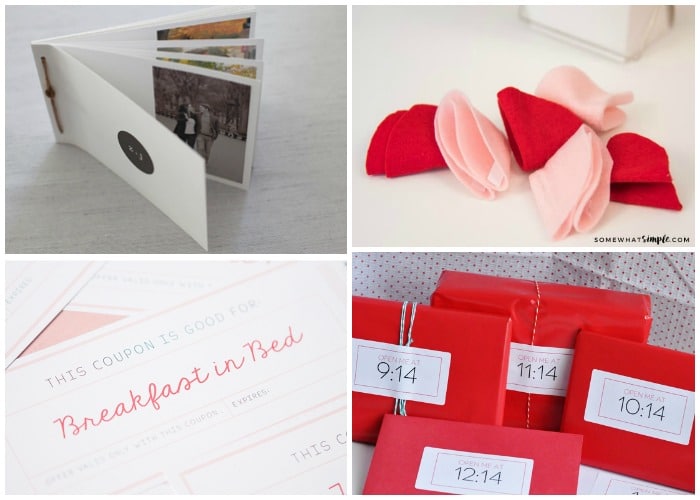 17 – This adorable Do It Yourself Valentine Love Book is the perfect little heart-filled inspiration for your someone special. Plus, it's oh-so-easy. From The Wedding Chicks.
18 – Fill these felt fortune cookies with special "love coupons" for your sweetheart.
19 – Give your Valentine a gift they'll love! A Printable Valentine Coupon Book, from Capturing Joy.
20 – A Gift on the Hour, Every Hour, from 30 Handmade Days. Send your sweetheart to work with a bag full of small gifts to open on the "14th" of every hour. If you don't want to do gifts, you could send a card or a love notes each hour.
. . . . .
There 'ya go! 20 Thoughtful Valentine Gifts for HIM!
Which one was your favorite?