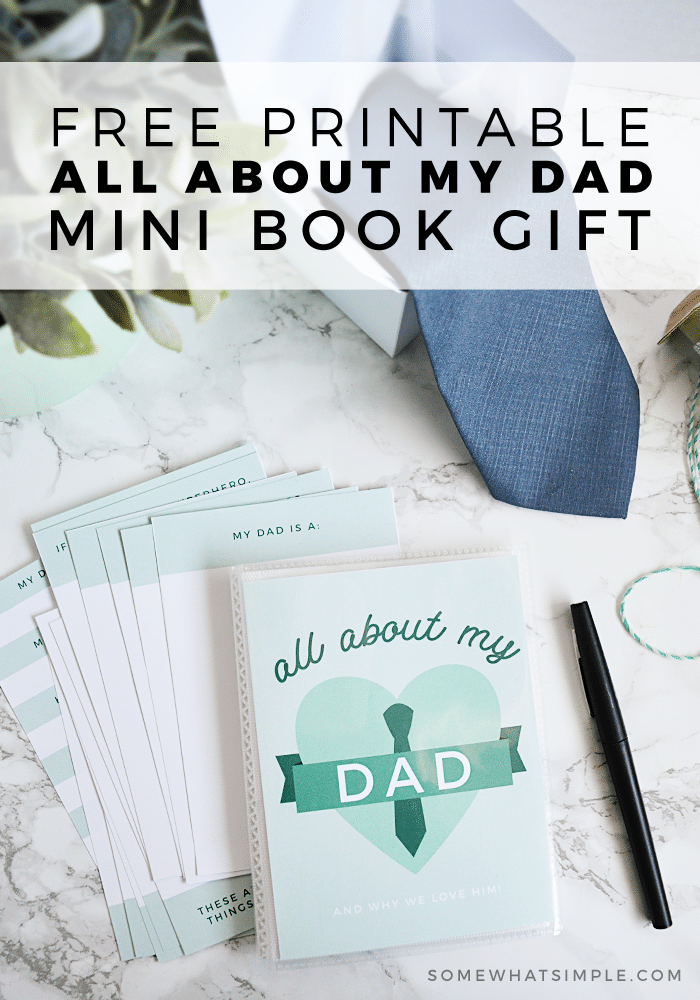 The kids are going to LOVE putting together this All About My Dad printable book! Such a great idea for Father's Day!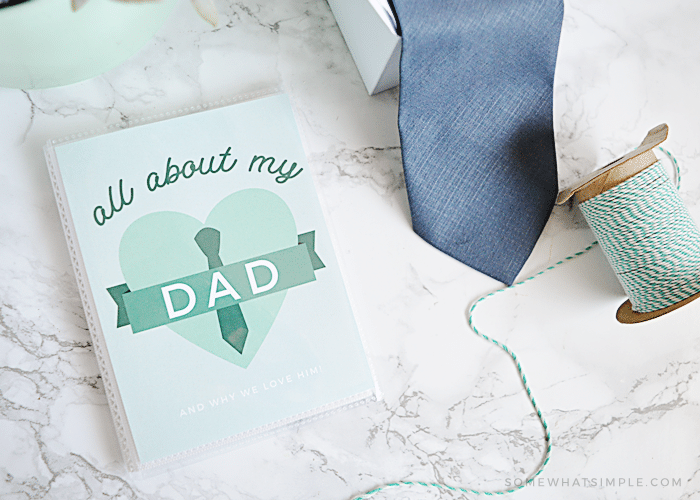 Printable Father's Day Gift
Just in case you're still trying to decide what to do for Father's Day, we've got the perfect idea that is simple, affordable, and super thoughtful too! This All About My Dad Book is amazing! Like, probably the best gift a kid can give to their dad…… really.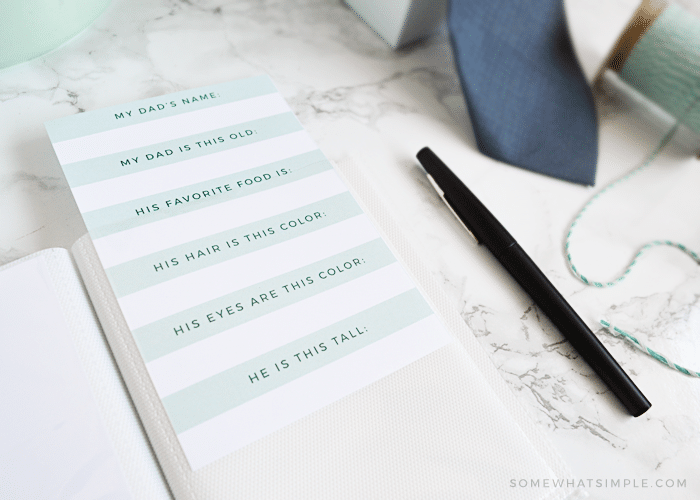 The kids and I had so much fun making this darling "All About My Dad" book for my husband. Each page has fun prompts that the kids can answer about their dads, and you can customize it as little or as much as you'd like. We made each page the perfect size for a small photo album, so all the guesswork is done for you. (You're welcome!)
Want to make your own printable book?
We are offering the book pages for FREE to all of our favorite readers, that's YOU! Keep reading to download it…
If you loved this Father's Day Gift Idea, we're absolutely CERTAIN you're going to love these other ones as well:
All About My Dad Printable Book Gift
supplies:
All About My Dad Book printable kit (download below)
printer
paper or card stock
plastic mini photo album (the cheap kind where you can remove the covers and insert your own)
scissors or paper cutter
pen
pictures
directions:
First, print off and cut out our darling All About My Dad Book kit.
Fill out the journal prompts with your kids.
Insert the covers and journaling pages into the mini photo album, along with photos of Dad.
Wrap and watch Dad open his awesome gift!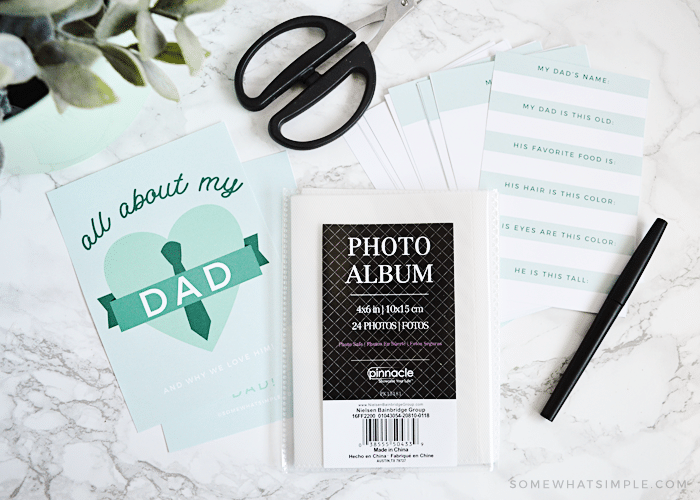 My kids are super excited to give it to my husband for Father's Day, and I can't wait to see what he thinks!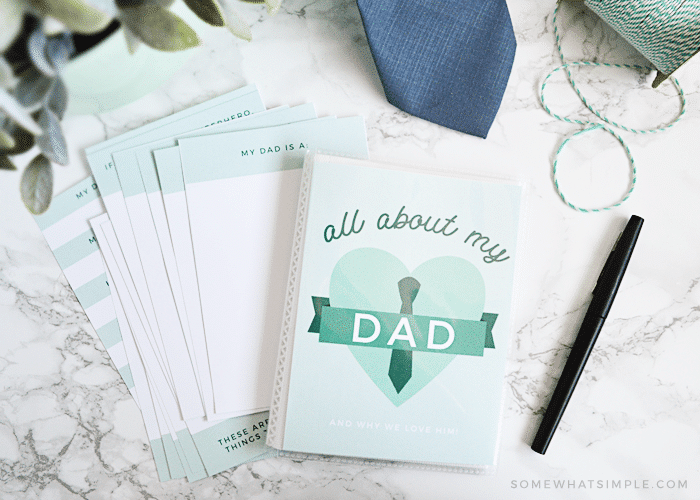 Ready to create your own?
Click here to download our Dad Book printable kit!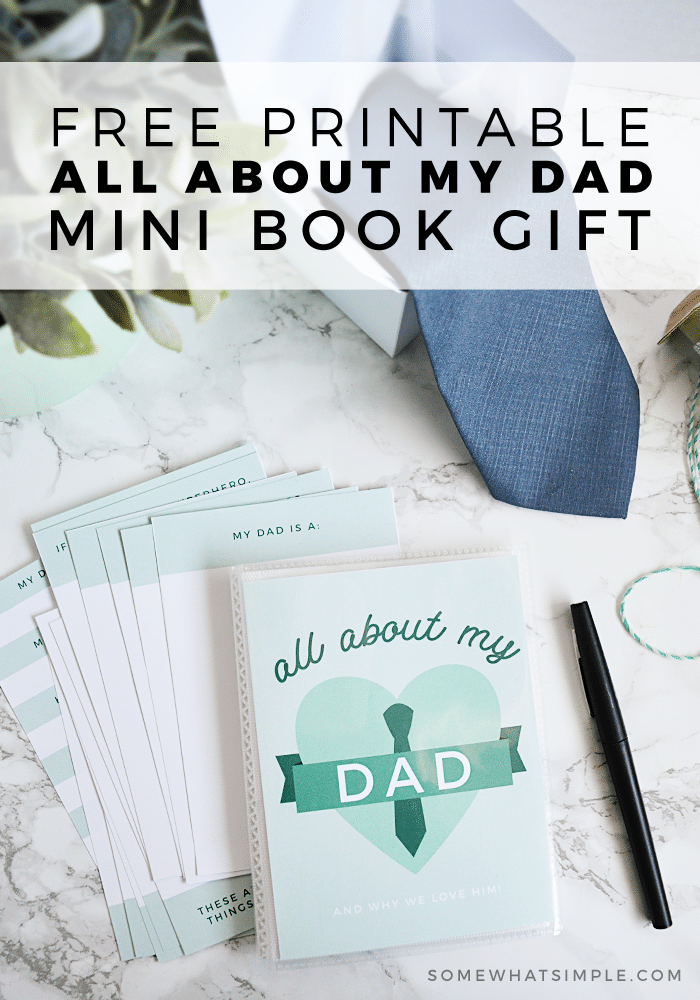 Happy Father's Day!