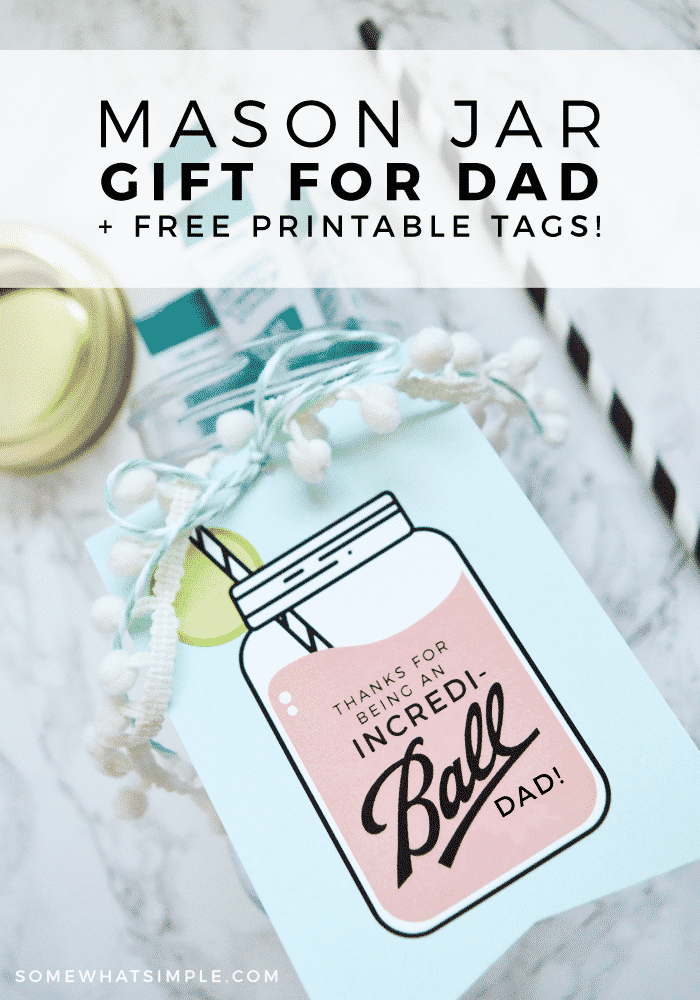 These Father's Day Mason Jar Gift Tags are such a fun way to celebrate Dad!
An Easy Father's Day Gift
Father's Day is almost here! Are you ready? Dad can be SOOOO hard to shop for, but if you can just come up with something he loves (that can fit in a glass jar, obviously), we've got the rest covered!
Father's Day Mason Jar Gift Tags
supplies:
Father's Day Mason Jar Gift Tags printables (download below)
printer
paper or card stock
scissors
small hole punch
string or twine
a mason jar (any size will do!)
items to put inside the jar
directions:
First, print off and cut our our darling tags, then punch a hole for the string.
Fill your jar with something dad loves, thread the string through the hole, and tie it on!
Give your darling gift away!
Last year, I grabbed a super large mason jar, just because I think my husband deserves more than just a regular-sized jar, and I filled it with a salted carmel brownie recipe (found here), then attached the tag with baker's twine. Can it get easier than that? This year, I filled it with some of his favorite drink packets and a straw.
Here's some other ideas for your mason jars:
favorite candy
tools (you might need the really big mason jars found at Hobby Lobby)
fishing, hunting or other hobby trinkets
favorite dessert
ties, socks or t-shirt gently rolled
money/coins
favorite snack
seasonings for grilling meat (perhaps accompanied with grilling tools)
salsa (perhaps accompanied with a bag of chips)
The list is endless!
Ready to make your own?
Click here to download our Mason Jar Gift Tags for Dads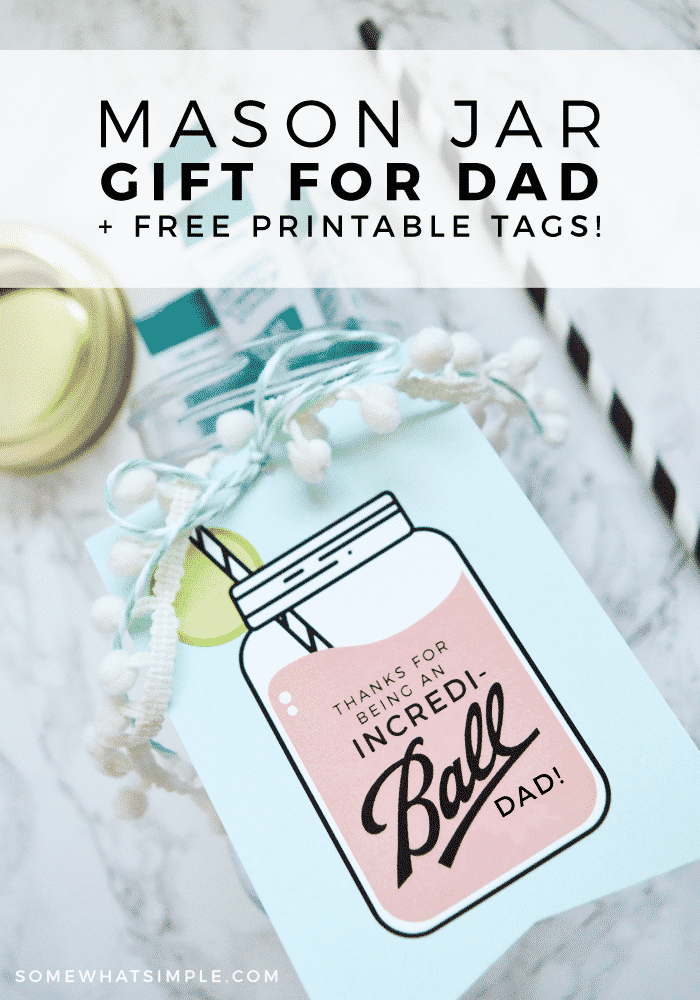 Have any other ideas of what you can put in these jars? Leave me a comment! I'd love to hear it! Also, if you use any of our printables, send us a picture on Facebook and we'll post it to our wall!
Have fun! Wishing you an awesome week… -xoxo