Looking to gift someone a surprise vacation? We've got the perfect printables to help you make the surprise vacation reveal even more special!
Whether you're going the Bahamas, Niagara Falls or on a European Vacation, these printables will make the big announcement AMAZING!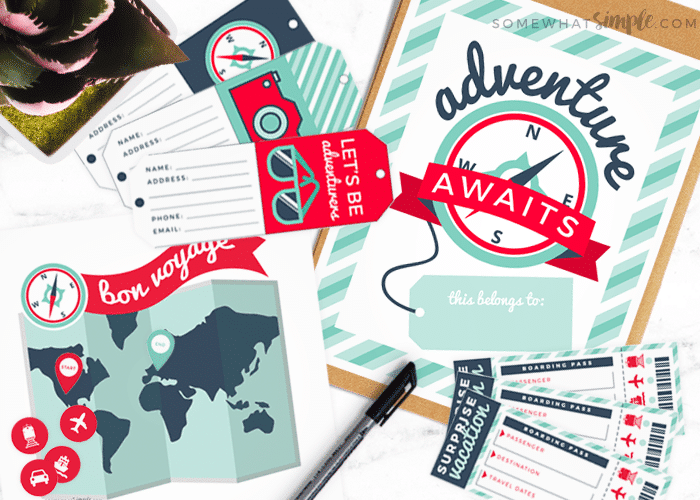 Gifting a Surprise Vacation
With Christmas coming up in less than a month (I still can't believe we are that close!), we wanted to give you some surprise vacation printables, just in case you are gifting a family vacation this year, or a surprise vacation with your spouse. (But you don't have to limit these to Christmas – this would make a great birthday or anniversary gift!) If you happen to be gifting a surprise Disneyland trip, make sure you read this post about what to to Buy Before Your Trip to Disneyland or Disney World.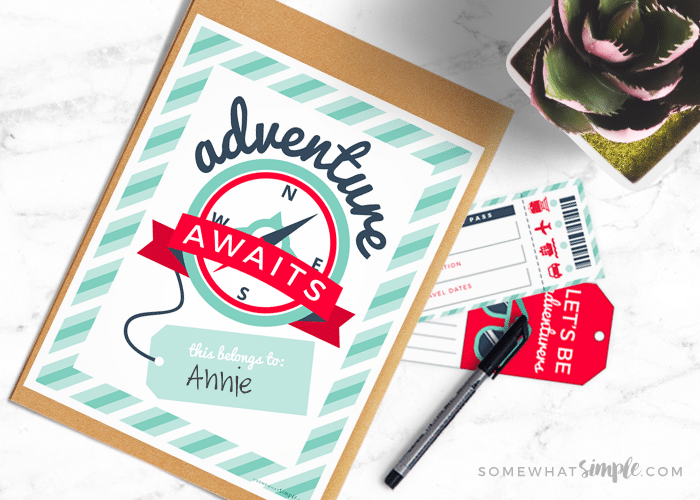 This "Adventure Awaits" printable can be pasted to the front of a yellow manila envelope, or any other packaging of your choosing!
I've also created a printable map for you to include in the envelope! It comes with little markers to show where you'll start, and where you'll end! You can even use the little icon circles to show how you'll be getting there. (Just grab your 1″ circle punch to make life easier!)
More Great Travel Printables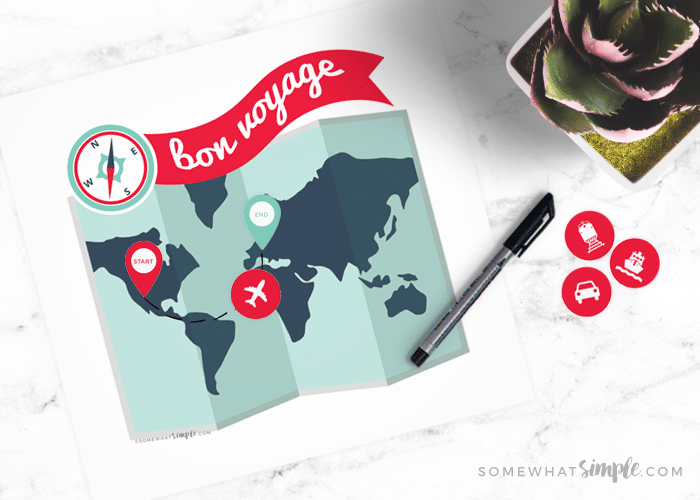 This pack also includes some printable tickets. Simply fill out the info, and then make a check in the circle to remind the recipient(s) how they're going to get there.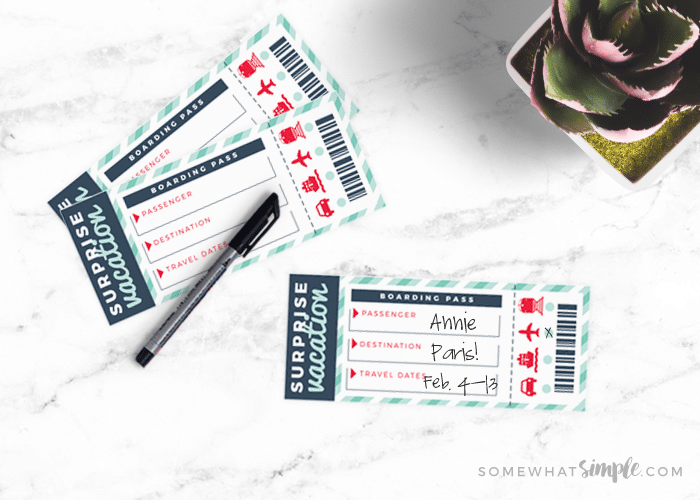 You can't travel around the world without adorable luggage tags. I'm sure that's a rule somewhere…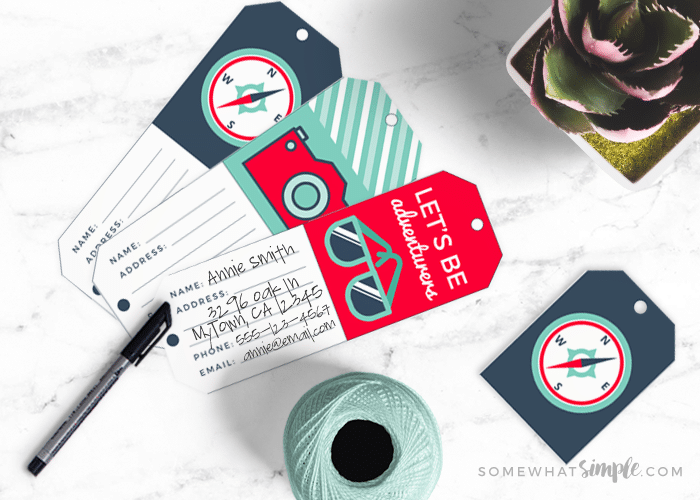 Simply cut these out, fill in the info, punch out the holes, fold in half, and then laminate! (Or just cover both sides with packing tape) Another great idea is to gift luggage – you can have these already attach and ready to go Christmas morning!)
I hope you enjoy these surprise vacation printables as much as I have. Happy Travels!