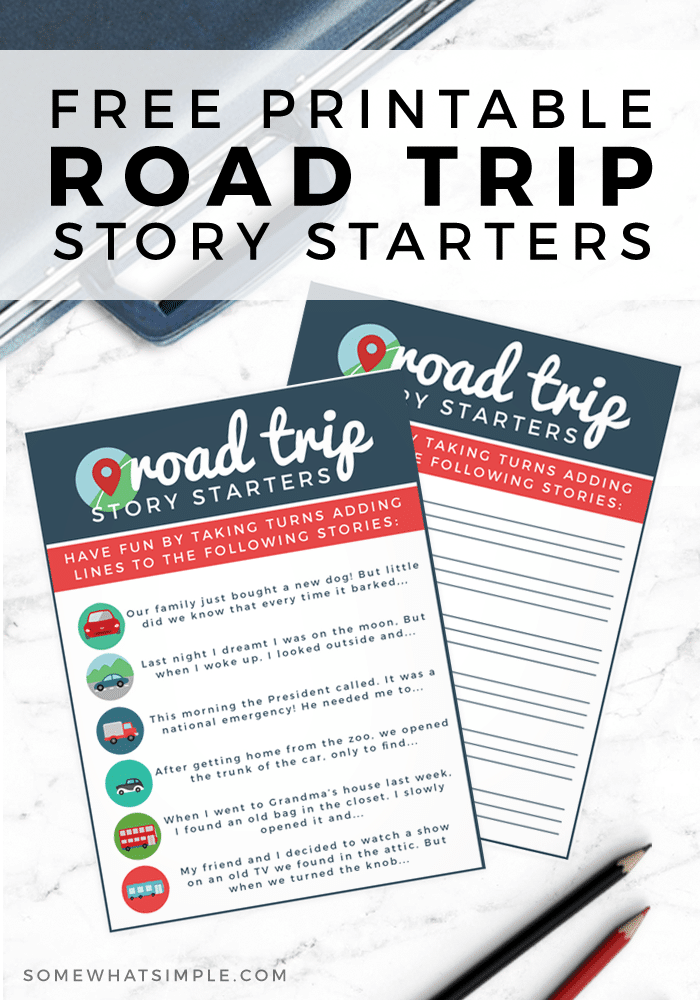 Help keep the kids entertained on your next vacation with these free Road Trip Printable Story Starters!
Looking for more travel tips for kids? Here are a few of our favorite ideas – Best Family Travel Tips, and Potty Training Travel Essentials.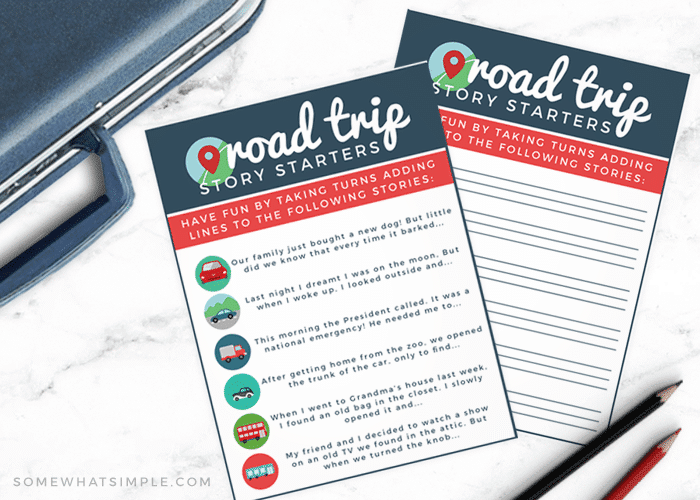 We live an hour and a half away from family and find ourselves on the road a lot! Because of this, I am always on the hunt for creative ideas to help entertain the kids while we are driving in the car. These road trip story starters are the most recent activity we added to our stash of family travel activities, and it literally kept us busy the entire drive! The best part is, we were laughing and talking and making memories long before we got to our destination!
I like this game because it can be enjoyed by a wide range of ages, and even parents can have a ton of fun as they listen to what their kids come up with!
How to Play
Each family member takes turns reading a story starter. The next person adds on to the story. You can make a rule that it is just one sentence, or if you want to really make it fun, put one person in charge of randomly stopping the storyteller mid-sentence. It can be at any moment! Each player continues telling the story until you are told to stop. The story continues with the imagination of the next family member. Start a new story starter once the current one starts to lag, or when the story ends.
Download our FREE Road Trip Printable Story Starters
We have two versions of this printable for you today – 1 with some ideas we came up with, and a blank sheet so you can come up with your own story starters. Enter your name and email address below for immediate access. Download, save to your computer and print from home.
As always, our free printables are for personal use only and may not be sold or claimed as your own. Thanks for your support and understanding!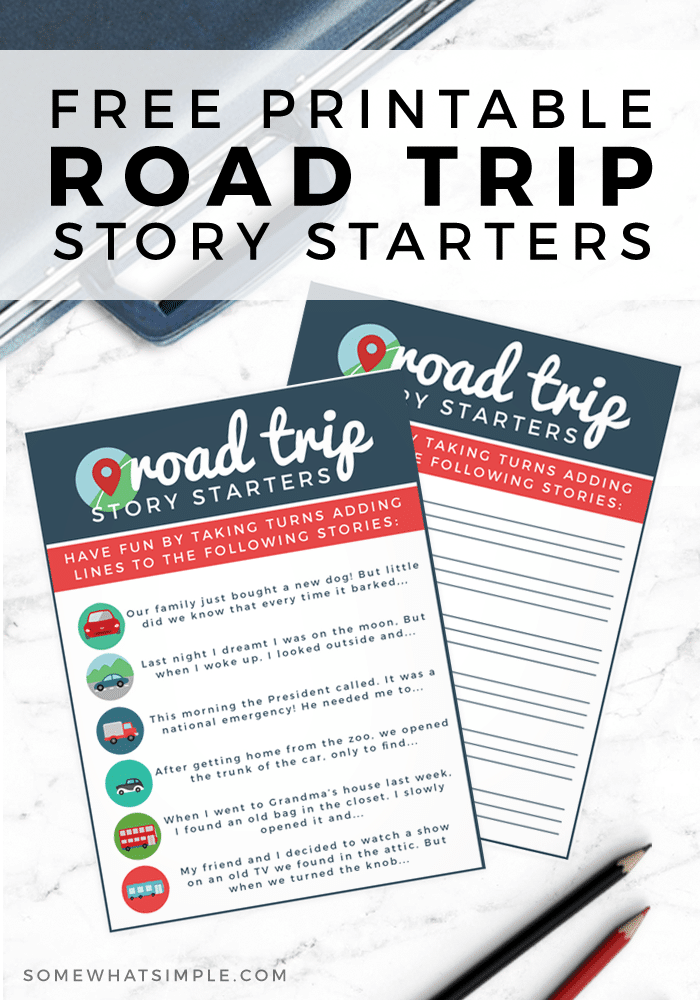 ABOUT THE AUTHOR: Kristina is the creative mom and blogger from Mother's Niche. She was a contributor to Somewhat Simple in 2013.