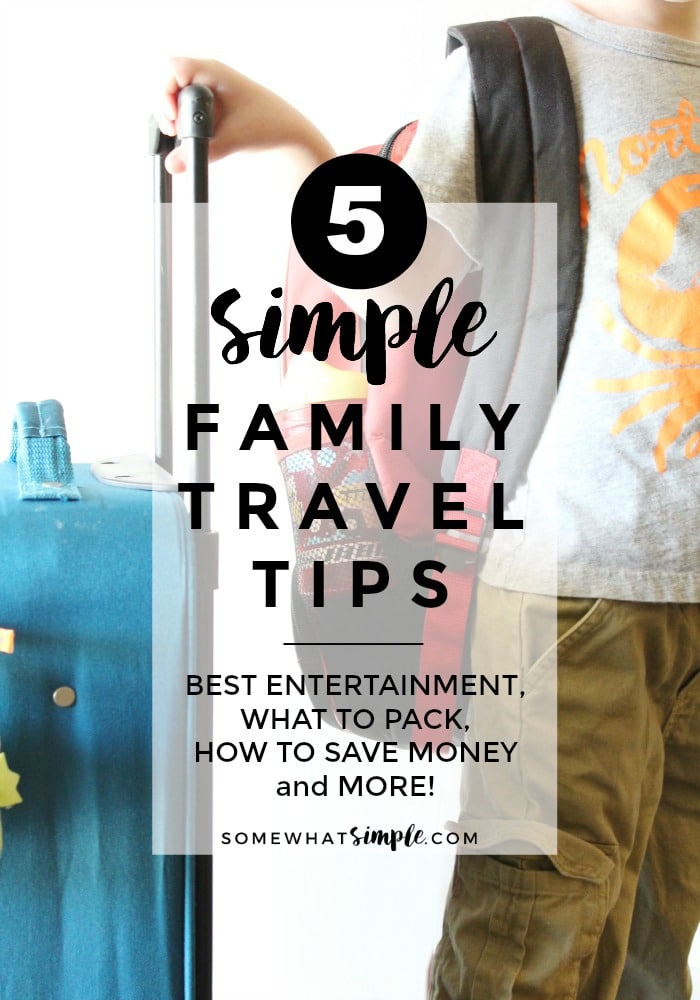 We love to travel together as a family but it shouldn't turn into a stressful and overwhelming event. Here are some best family travel tips that will help make vacation a lot more fun and memorable!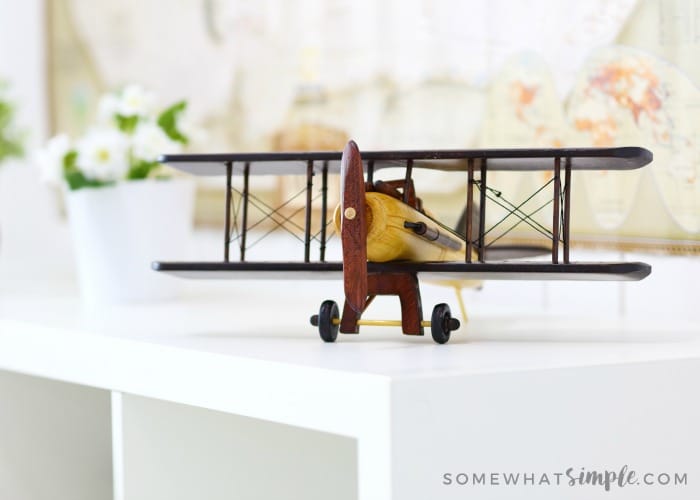 Somewhat Simple has partnered with CardRatings for our coverage of credit card products. Somewhat Simple and CardRatings may receive a commission from card issuers. Opinions, reviews, analyses & recommendations are the author's alone, and have not been reviewed, endorsed or approved by any of these entities.
Best Family Travel Printables
Anyone who has ever traveled during the holidays or during summer vacation knows it can be a bit stressful! Add kids to the mix and most people think you have a recipe for disaster! But we LOVE traveling with our family, and we want you to enjoy it too! Here are some of the best family travel tips that will make the trip a whole lot easier!
First, here is a short video we made with some of our family Family Vacation Printables
Money Saving Tips
When it comes to family travel, especially when bringing the kids, every penny counts! Here are some travel tips that will help you save money for your next family vacation.
Sign up for Travel Rewards Credit Cards – (We are not advocating going into debt for travel, we want to make that VERY clear.) Using a rewards credit card that you pay off each month is a great way to cut travel expenses! Why? Because you earn points for flights and hotels simply by spending money on things you are buying buying anyway.
We flew our entire family to Europe a couple of years ago using credit card miles! And no, we didn't spend hundreds of thousands of dollars to get hundreds of thousands of points. We earned most of our points by signing up for credit cards when they had a large bonus point offer.
One of the best travel cards out there is the Chase Sapphire Preferred. I use this one all the time because the points you earn can be transferred to several airlines and hotels or you can pay for travel directly through Chase. Plus you get double points for all travel related purchases and if you're traveling internationally, won't charge you a foreign transaction fee.
If you don't have the Chase Sapphire Preferred card, now is the time to get it. Right now you can earn a 60,000 point bonus, which is worth $750 towards travel when redeemed with Chase Ultimate Rewards, if you spend $4,000 or more in the first three months the account is open.
If you own business, the Chase Ink Business Preferred is another great card with very similar benefits. This card is currently offering an 100,000 point bonus, which is worth $1,250 towards travel when redeemed with Chase Ultimate Rewards, if you spend $15,000 or more in the first three months the account is open.
Pack in a Carry-On. The $25+ each way baggage fees can blow through your travel budget, fast! When we travel as a family, we try to keep the checked luggage to a minimum. Using this packing list I came up with, when we traveled to Europe, we checked ZERO bags. 7 people with everything for 10 days in backpacks! If we can do it, so can you!
If you can't pack in a carry on, consider getting an airline cobranded credit card for the airline you fly on most frequently. On a recent trip to Hawaii, we got 5 free checked bags because I had the credit card for the airline we were flying.
Get a Ride to the Airport. Long-term parking can add up! Ask a friend to drive you, or catch a ride with Uber or Lyft.
Park off-site. If you don't feel comfortable asking a friend for a ride or getting in the car with an Uber driver, park your car at a long-term parking lot off the premises and use their shuttle. We've been using an off-site lot for years now and it has saved us a ton of money!
Do Your Research. Sometimes the tourist hot spots have a discounted day or even free admission. For example, in New York City, the 9/11 memorial is free on Tuesday nights. It is definitely more crowded, but if you're looking to save money, it might be a great way to do so!
Stay Outside the City, Sometimes – You hear a lot about the importance of staying in a fantastic location, but always check the cost of a hotel or Airbnb just outside the city. When we took the kids to DC last month, we saved $200 a night per room just by staying across the river in Virginia instead of in downtown DC.
However, there are sometimes when you just need to be in the center of town close to where all of the action is. I like to use Hotels.com to quickly compare the cost of hotels whenever we travel. If you are loyal to a specific hotel chain, consider also getting a cobranded hotel credit card to help offset some of your lodging costs and possibly get you a room upgrade.
The hotel card I use for is the Marriott Bonvoy Boundless Visa card. Right now you can get a 100,000 point sign-up bonus if you spend $3,000 or more in the first three months the account is open. You earn 6 points for every dollar spent on Marriott purchases as well as a free night on your account anniversary that's worth 35,000 points.
Take advantage of public transportation. Not only do most subway systems drop off at popular tourist spots, they are also cheaper than renting cars and will save you money and the hassle of finding parking in big cities where parking lots are few and far between!
Pack A Lunch – Consider hitting up a grocery or convenience store to pick up food for lunches. Making a peanut butter sandwich at the hotel and packing a lunch and snacks can certainly save you from buying more expensive foods. Plus you can save that money and use it on fun activities that will create memories!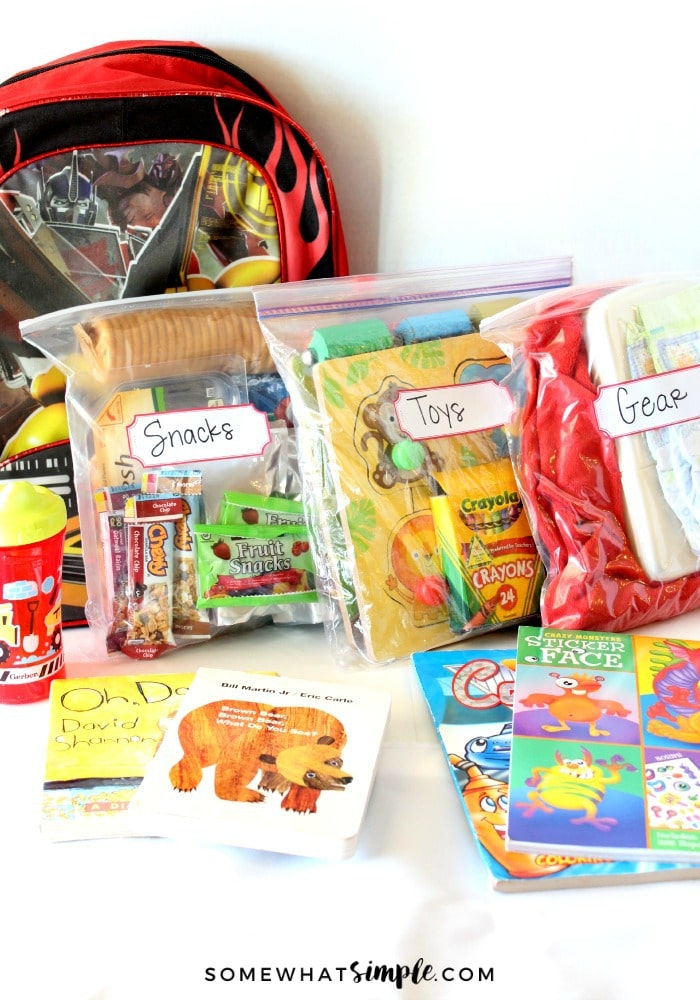 Best Packing Tips
Pack light – One of my best travel tips when traveling as a family is to pack light! Packing light is a must when traveling with kids because there's already so much STUFF you have to bring! (Diapers, stroller, car seats etc.)
Consider packing just a few days worth of clothing and then use the laundry facility – that's what it is there for! Laundry is definitely not my favorite thing to do while on vacation, but neither is carrying 150 suitcases in each hand.
To Each His Own – Pack a backpack and small suitcase for each child and put them in charge of carrying it. This makes it nice for everyone to have what they need at their fingertips. (Plus, my kids seriously LOVE rolling their own suitcase around!)
Here is what I put in my KIDS backpacks-
Coloring activities – Coloring books and paper, crayons, markers, pens etc. (We LOVE Color Wonder Travel Totes)
Snacks (see snack tips below)
Sippy cups for younger kids
A favorite blanket
Books – ISpy and Where's Waldo are like magic! Buy some new ones, or borrow them from the library.
Little toys – play dough, puzzles, window clings (<<< our favorite!)
Here is what I put in MY backpack-
All electronics. Not only does this lessen the likelihood of things being misplaced or forgotten by the kids, but it also allows me keep better tabs on my kids screen-time.
Headphones in separate plastic bags to avoid cord tangles. (see tip below on headphone selections)
Extra snacks
Medicine – Dramamine, Benadryl, Tylenol etc.
Wet wipes – We use these for EVERYTHING! In addition to wiping dirty hands and mouths, you can also use them to clean your seatback trays, video screens, spills etc.
You Might Want to Consider –
Extra clothes, just in case
Comfy socks. It is nice to kick off your shoes on long flights to help your blood circulate and keep your feet comfy!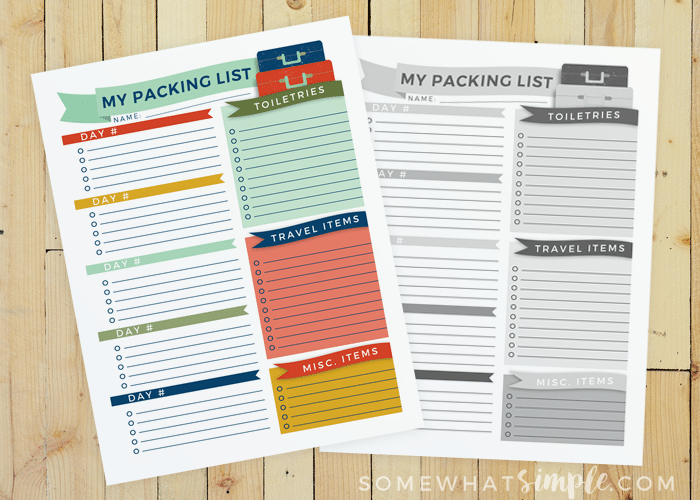 Click HERE to grab our Free Printable Packing Checklist!
Best Travel Snacks
Pack individual snack bags – One tip that has saved our family some unnecessary arguments while traveling is I pack each child their own individual snack bag. I've tried packing all the snacks in one bag and handing them out as needed, but in addition to the extra weight it caused me to carry in my bag, it was also hard to distribute.
One kid always wants to eat before the others, and it's hard to control the portion size so everyone gets a fair amount. To make it fair and easy, each kid now gets their own snacks in their bags and they get to decide how fast they burn through them! They can eat what they want, when they want, and when their snacks are gone, they are gone!
Our Favorite Snacks For The Airplane
Goldfish
Fruit Snacks
Granola Bars
Crackers and Cheese Spread
I also pack each child some of their favorite candies + their own pack of gum (assuming they are old enough to chew it, obviously). I let them chew gum during takeoff and landing to help pressurize their ears. 🙂
Entertainment Travel Tips
Consider an "entertainment fast" before you leave. By limiting the usage of electronics prior to your trip, or secretly hiding their favorite toys, your kids will be that much more excited and more easily entertained by them when you pull them out!
Electronics –
Load up Kindles and iPads with movies and apps that don't require wifi.
Charge ALL devices. There are planes that have in-seat charging stations, but don't rely on that! Ensure iPads, DVD players and all electronic devices are fully charged before you leave.
Don't forget headphones! My older kids prefer ear buds, but Over-the-Head Headphones are the best for little ones! They stay on their head waaaaay better than ear buds stay in their ears!
Don't pull out the electronics until you are up in the air or far enough along on the road. Let the kids use the other items in their backpacks so they don't get bored with their Kindles too fast.
Travel Games –
On our trip to DC last month, I stopped off at the dollar store and grabbed a few travel games. It was the first time I've brought games with us, and it was kind of an after thought, but this ended up being so much fun! We pulled out Old Maid, Go Fish and UNO while waiting for our flight. We played Connect 4 while waiting for the shuttle to our hotel. The kids played with their mini Magna Doodles while in line for museums and while waiting for the subway… these little games went a long way!!!
General Family Travel Tips
Stay Connected
My last family travel tip is to download helpful apps that will make your trip easier. There are apps to show places to get cheap gas, to check traffic conditions, and inform you about flight delays, etc. Also, make sure that you have all of your important numbers saved in your phone. Consider saving the following:
Doctors
Vets
Insurance
Emergency Contact Number
Numbers to places where you have a reservation – hotels, car rental etc.
Set Boundaries – Plan ahead and set rules for your flight. How long will the kids be on electronics, how many snacks can they have? When do they need to turn their screens off and try to rest?
Fun Family Travel Ideas
Don't let the fear of traveling with kids keep you from experiencing all that travel has to offer! There are things to see and memories to make, so get out there, see the world and have some fun!
What are some of your favorite tips you use when you travel as a family? Leave us a comment below and let us know what you do to make your family vacations easier and more enjoyable.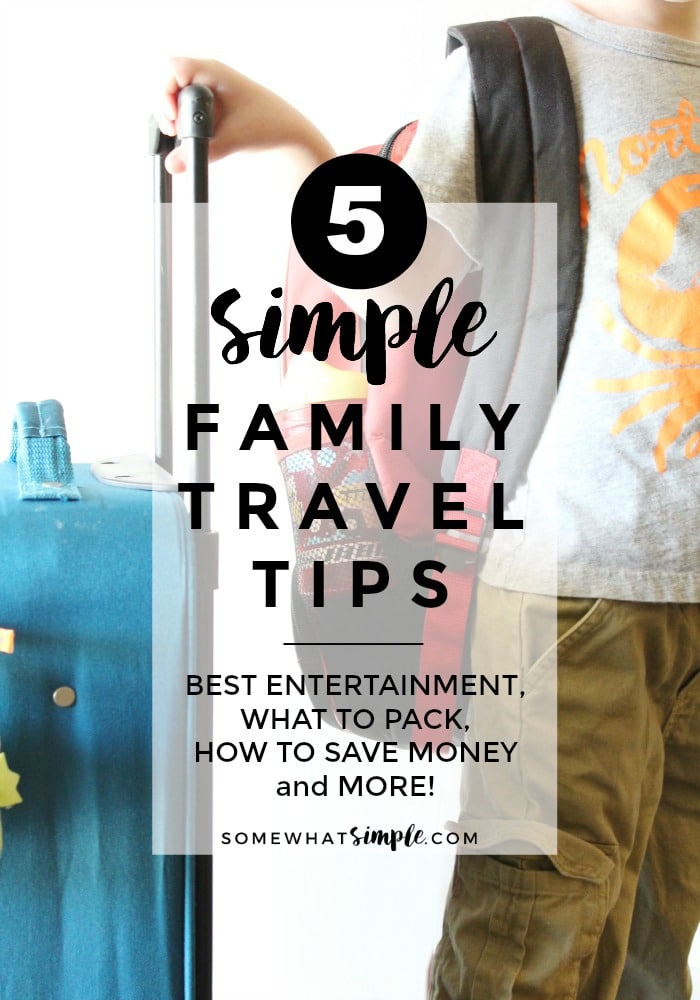 Somewhat Simple has partnered with CardRatings for our coverage of credit card products. Somewhat Simple and CardRatings may receive a commission from card issuers.
Responses are not provided or commissioned by the bank advertiser. Responses have not been reviewed, approved or otherwise endorsed by the bank advertiser. It is not the bank advertiser's responsibility to ensure all posts and/or questions are answered.