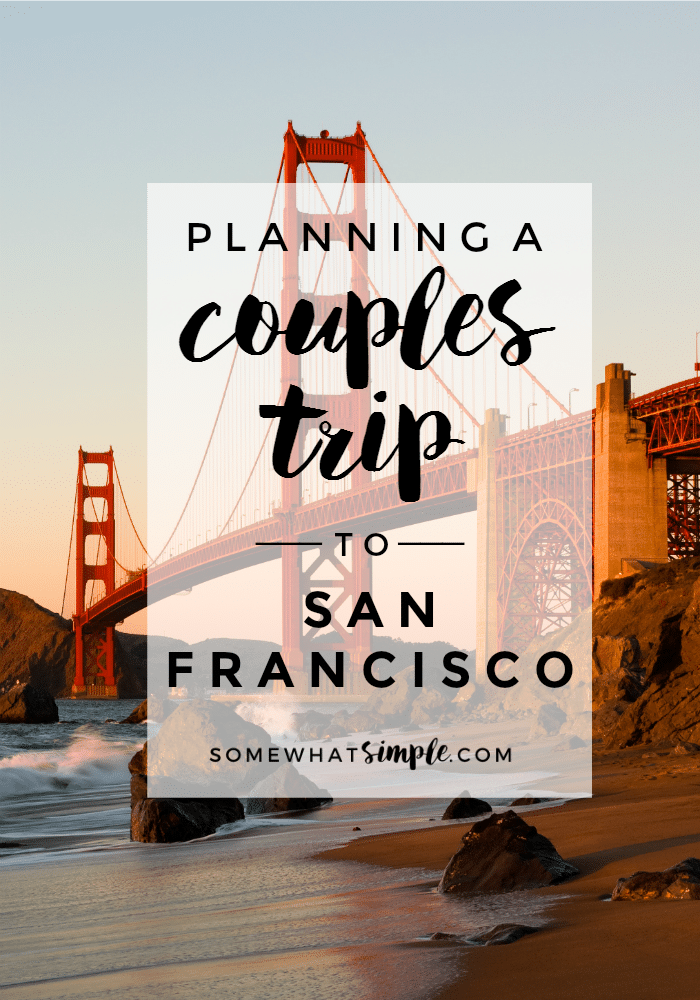 Grab your closest friends and get ready for a fun couples trip to San Francisco!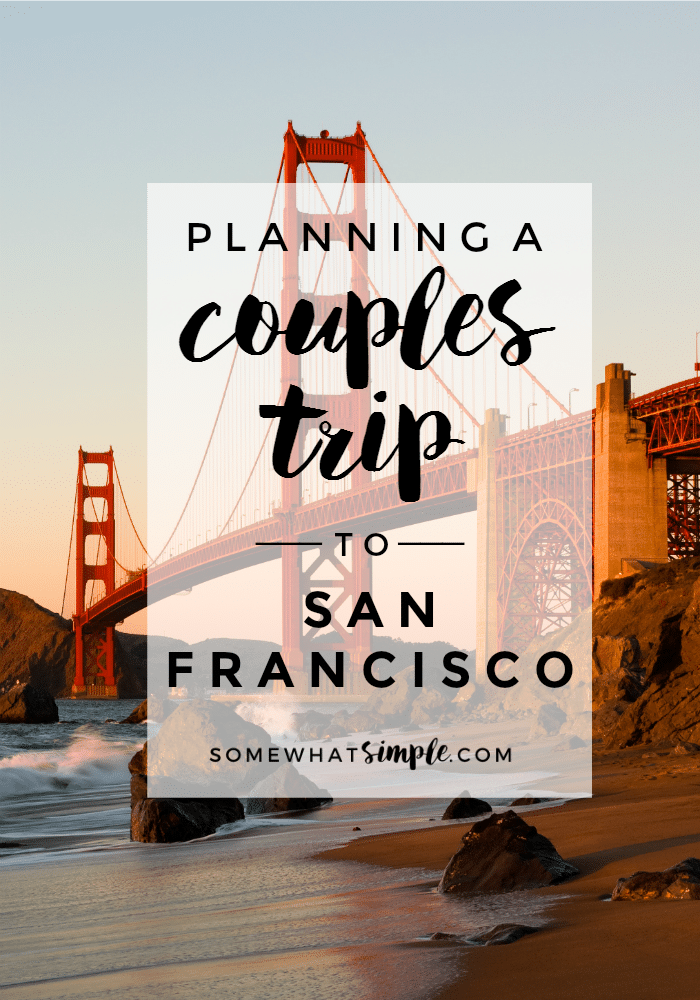 My husband and I absolutely LOVE to travel, and we've done plenty of trips with just the 2 of us as well as ones with the entire family, but one thing we had never done before was take a couple's trip with some close friends. (That definitely needed to change!) We made plans to head to San Francisco with our good friends for the weekend, and it was a BLAST! No kids, no early morning wake up calls – just good food, good friends, and GREAT memories! The weekend was seriously AMAZING, and now I'm wondering why it took us so long to travel like this!
Let me tell you all about our San Francisco experience by answering the questions WHO, WHAT, WHERE, WHEN, WHY & HOW:

A Fun Couple's Trip to San Francisco
Some of the companies mentioned in this post provided us with free or discounted services in exchange for writing about our experiences. As always, all opinions are 100% my own.
WHO went: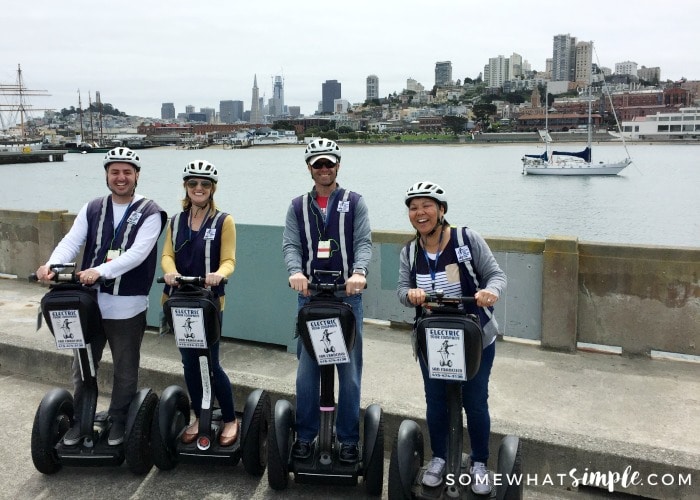 Although San Francisco is a great place for the whole family, this trip was just the adults – me, my husband and our good friends.
WHAT we did: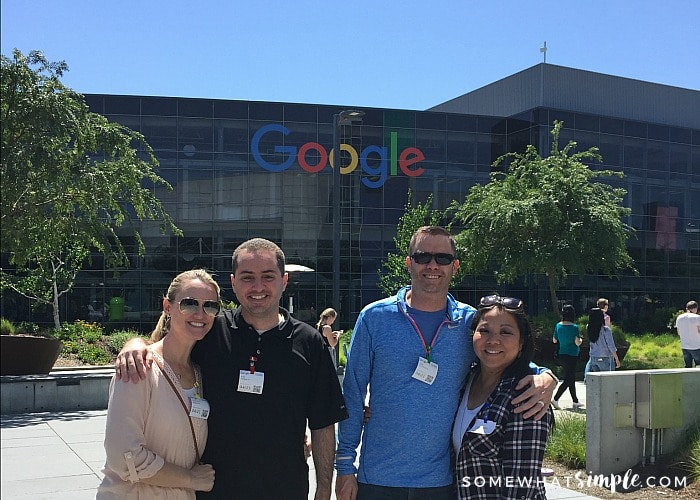 1 – Toured Google in Mountain View, CA.
Friday morning, we took the 1 hour train ride from the city to Mountain View. My friend's sister works for Google (hey Rachel!) and she gave us a grand tour of what life as a Google employee looks like. This place was AMAZING, and both of our husbands came away wishing their companies were half as cool! They have free food everywhere you turn, video games in the lobby, massage chairs, nap pods, (yes, nap pods!) … I know those guys at Google must work sometime, but in a fun environment like this, I don't know how they get anything done!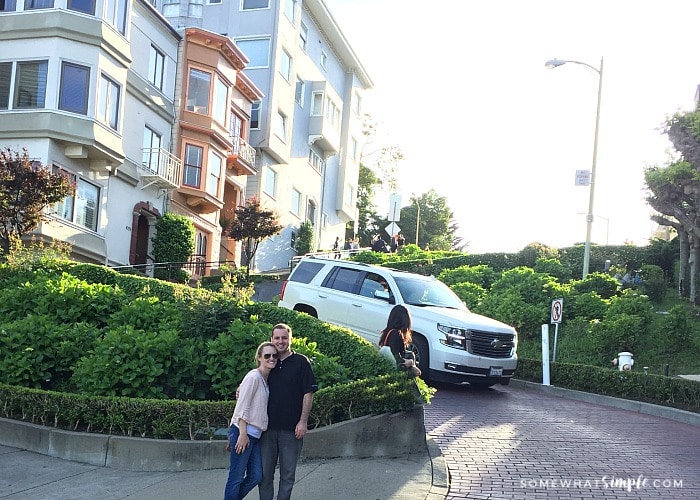 2 – Walked the Wharf and Toured the City
After Google, we walked around the city… like, a lot. We happened to be traveling with someone who thought it would be "fun" to walk UP to Lombard Street from Ghiradelli Square. The view was amazing once we got there, but man my legs hurt! (Pretty much the rest of the trip was spent getting from point A to point B via Uber!)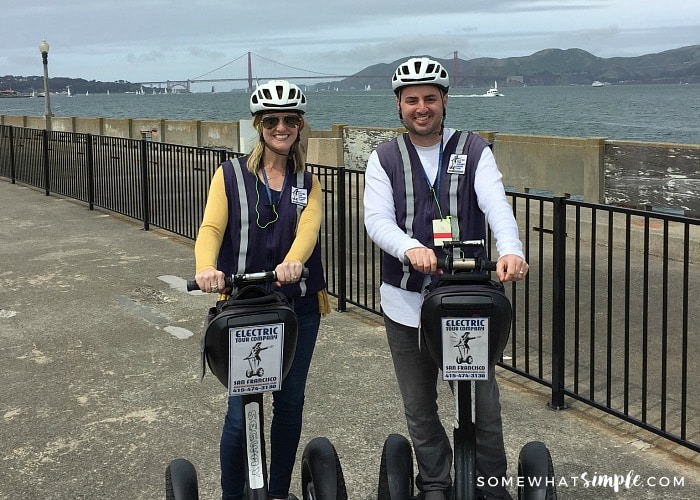 3 – Saw the Sights on a Segway Tour
If touring Google and the city on foot wasn't amazing enough- our trip got even better when we went to the Electric Tour Company for a Wharf & Waterfront Segway Tour! This was the second time I have done this tour and I seriously want to see every city in the world via segway from now until forever! Segways are much easier to maneuver than you'd think and they aren't scary at all! The first time I did this tour, I was with my 12 year old son – it was hands-down the highlight of our trip! The tour guide my son and I had was such a blast that I requested him again for this trip! (I was SO happy to find out that Devon was working that day!!) I would recommend this tour to ANYONE visiting the city- you definitely WILL NOT be disappointed!!!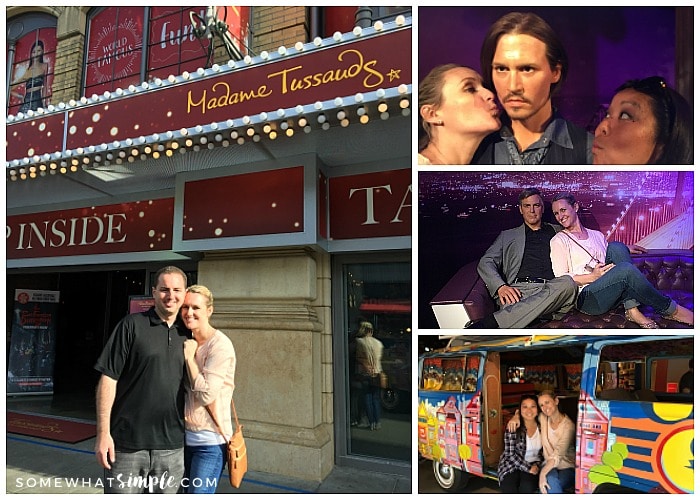 My husband and I visited Madame Tussauds in Vegas, and it happened to be on my friend's bucket list! It was a super fun experience, but I cannot walk through without wondering which figures are wax and which ones are going to jump out at me! They are unbelievably life-like!!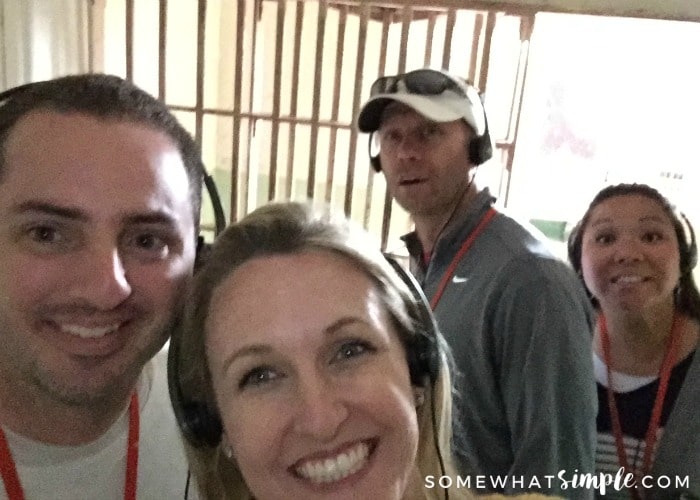 My husband has been to San Francicso a couple times before, but he had never toured Alcatraz, so this was top on our list! The audio tour was super interesting – crazy to think of all that went on behind those walls!
WHERE we stayed: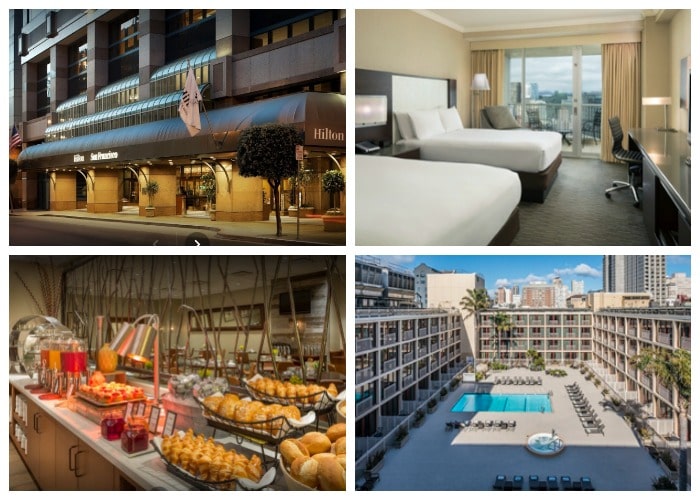 We stayed at The Hilton in Union Square. This hotel is in a fantastic location – conveniently located within walking distance to a ton of fun attractions. The rooms were clean and comfortable with AMAZING views of the city, and the staff was very friendly. We found the rates to be very reasonable, and I'd stay at this hotel again and again! They have a delicious restaurant where we ate breakfast 2 of the 3 days we were there, and a pool and hot tub on the 16th floor that is a great way to relax after a lonnnnnnng day of walking!
WHEN we went: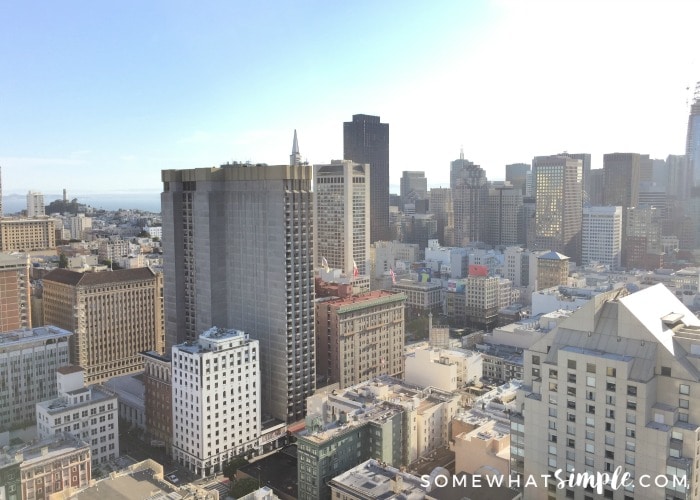 We traveled in mid-April and we were there for 3 days and 3 nights- Thursday night – Sunday. The weather was PERFECT! A little chilly/windy in the evening, but sunny and breezy during the day.
WHY and HOW you should plan your own trip: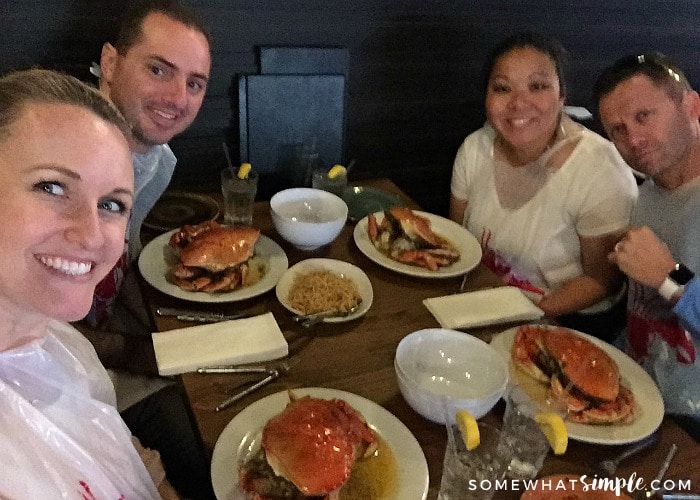 A weekend away sans kiddos with good friends in a beautiful city with TONS to do… what's not to LOVE? San Francisco is easy to get to, affordable, and fun!
SAN FRANCISCO TRAVEL TIPS –
A friend of mine told me about the site SanFrancisco.Travel- have you heard of it? We were able to pre-plan so many aspects of our trip- it is a one-stop travel guide at your fingertips! They have tips, recommendations, discounts on hotels and so much more that we would not have found anywhere else. When you're ready to start planning your trip, make sure you visit SanFrancisco.travel.
If you are planning on staying in our close to the city, you do not need nor should you want your own car. The traffic is horrible, and the hills are crazy steep! Save your money on a rental car and use Uber and/or public transportation- the Trolley, the Bus and the BART- all super reliable!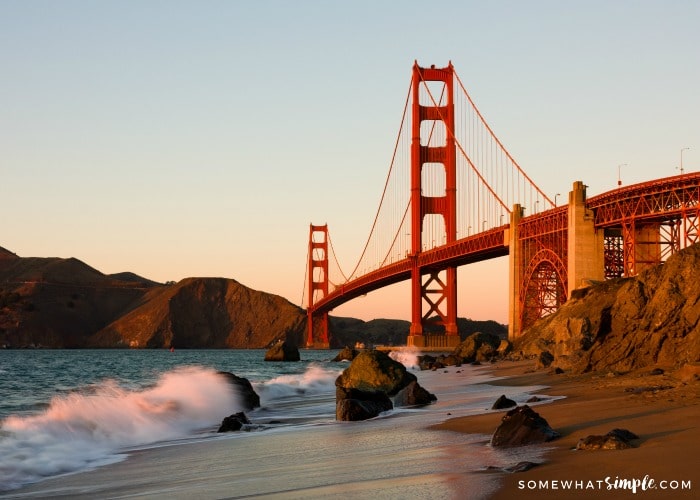 What are your favorite things to do in San Francisco?
Leave me a comment below- I'd love to hear your thoughts!
For more fun travel posts, check out these fun trips we've taken: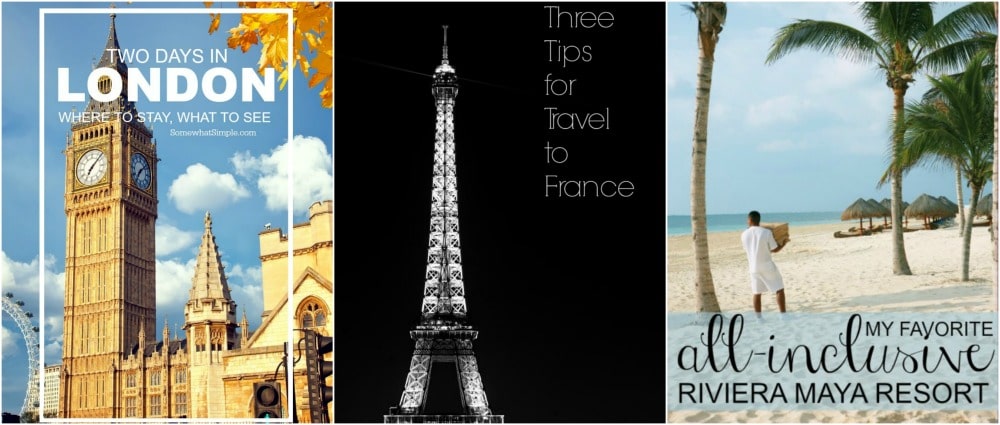 Travel to London // France Travel Tips // All-Inclusive Mexico