Skip the lines at the airport and all the crazy flight delays! Traveling by train in Europe is the way to get around and see EVERYTHING!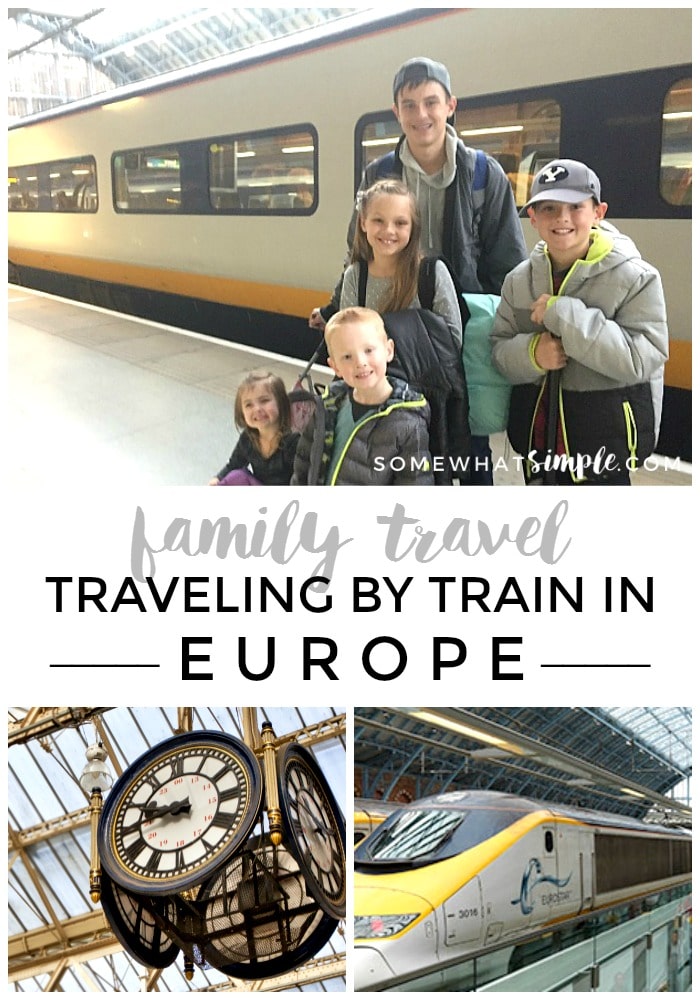 A few month ago we decided to take our 5 children to Europe.  (Crazy, right?!)  My husband and I had been there before so we wanted to take our kids to all of our favorite places.  The problem was, we would only be there for 8 days and we wanted to go from London to Rome and stop in several cities along the way.
After many days of careful planning we were able to figure out a way to start in London and visit Paris, Venice, Florence, Pisa and Rome.  It was no easy feat and the only way we were able to do it was because of Europe's incredible train network!
Here are my top 6 reasons why you should only travel by train once you're in Europe:
Traveling by Train in Europe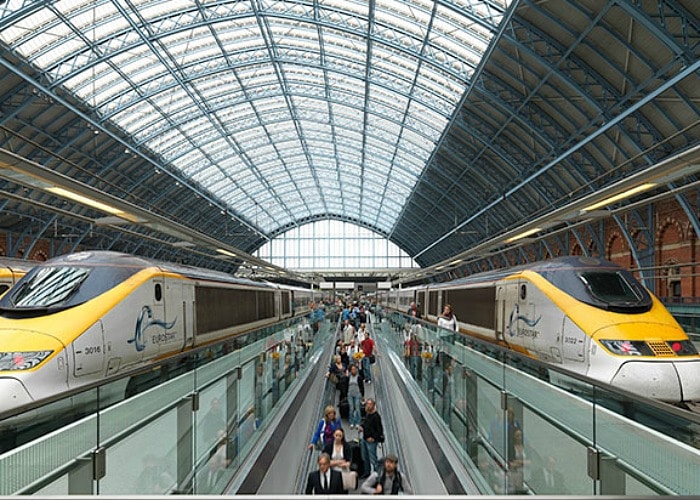 1- Location, Location, Location!
The stations are conveniently located in all of the major city centers and close to the sites you want to see. We were in London for exactly 24 hours and as you can imagine, we were running around the city trying to see all of the major sites before we had to leave.  Of course, we ran into a couple of unexpected detours during the day and had to make a mad dash to the station to catch the Eurostar to Paris.
Fortunately, St. Pancras station was in the heart of London and only about a 5 minute tube ride from our hotel.  We made it to the station with plenty of time to spare.  If we had to take the tube back to Heathrow, there's no way we would have been able to see everything we wanted to in London.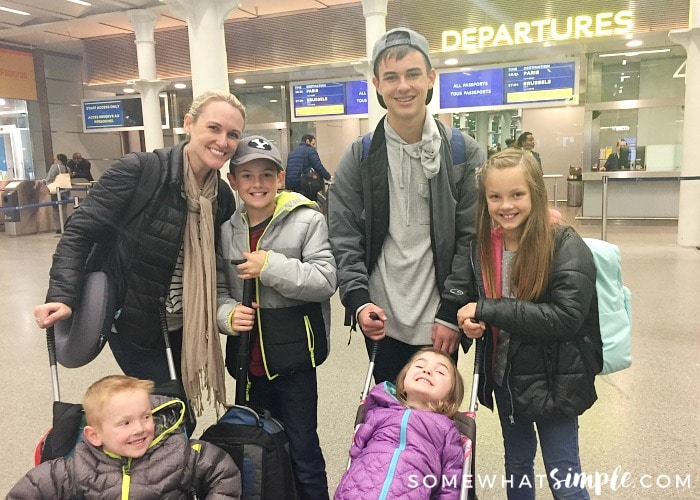 2- Speedy Security
The security lines at the train stations aren't nearly as cumbersome as they are at the airport. There were only a couple of people in line ahead of us and all 7 of us made it through security AND customs in less than 15 minutes.  I don't think there's an airport in the world that can top that!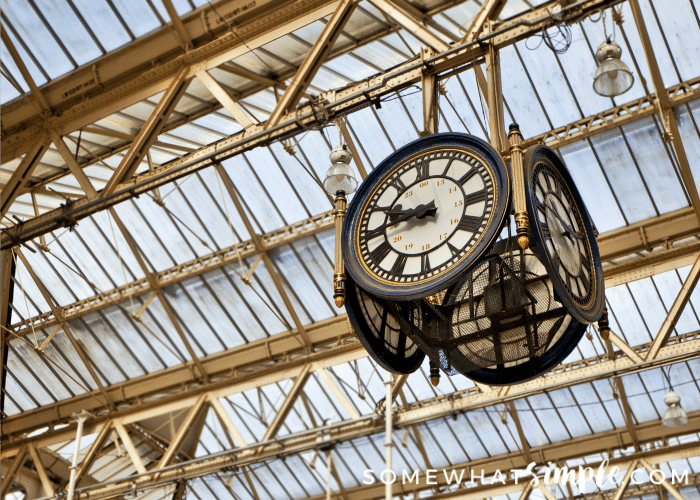 3- Decreased Delays
If your train is delayed, you won't have to wait nearly as long as if you were at the airport. On our various trips to Europe we've taken the train everywhere and haven't experienced any significant delays.
Our train from London to Paris had a mechanical problem and they had to bring in an entirely different train.  I'm sure you're thinking we were stranded in the station for several hours.  Wrong!  Eurostar was amazing and they had us on our way to Paris only 40 minutes after we were scheduled to leave.  (Are you taking notes airline industry?)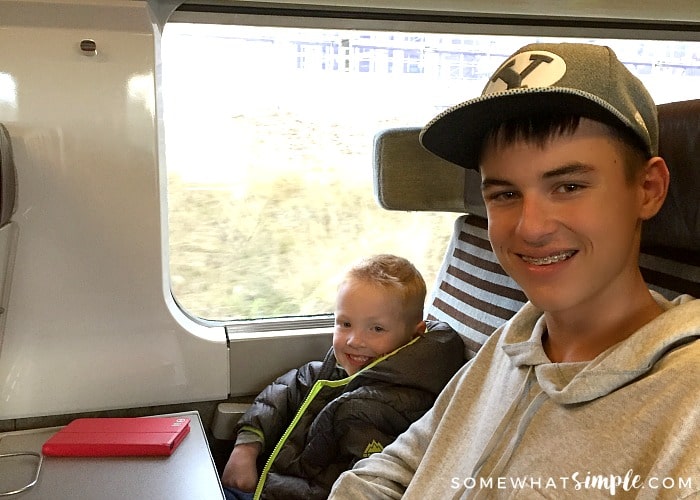 4- Friendly Fares
You'll usually pay less for a train ticket than you would for flying. If you book your tickets once you know when you'll be in Europe you'll save a lot of money on popular routes rather than waiting until you get there to buy them.  Booked in advance, a ticket from London to Paris is only $65.  You can't beat that price!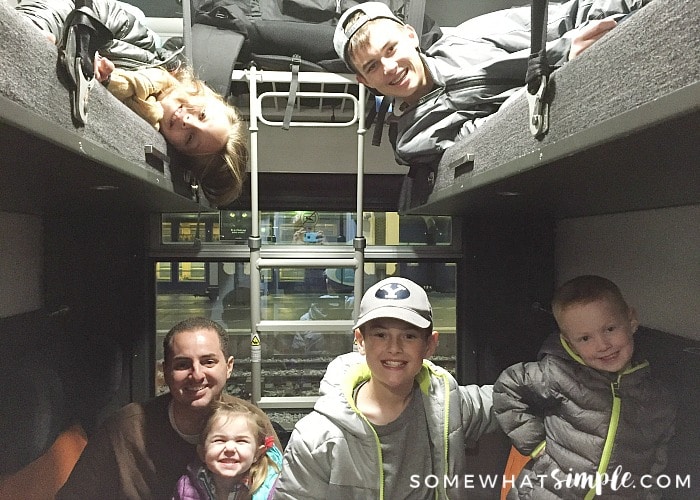 5- Relaxing Ride
Traveling by train is a lot more comfortable than flying in a plane. The seats are always larger and softer than anything you would find on a plane.  On the Eurostar to Paris our kids were exhausted.  We had just flown in from the U.S. and then sprinted all day through London.  We were all able to relax and sleep comfortably in our chairs during the trip. (That is something I can definitely say did not happen on our flight over!)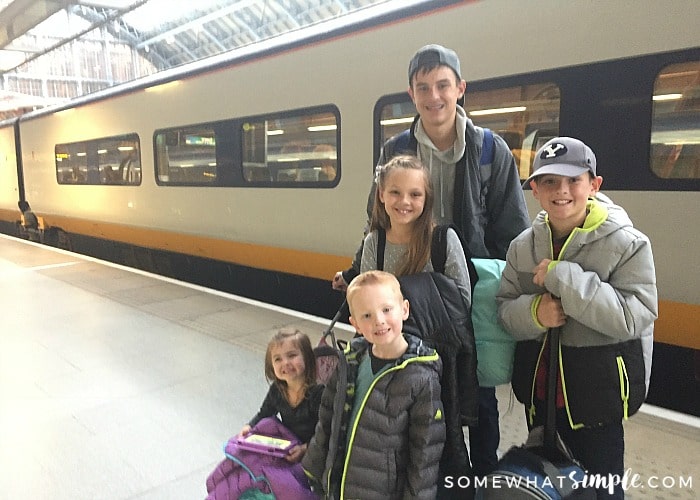 6- Experience is Everything!
The experience alone is well worth the trip! One of the things my children talk about most about our trip was all of the different trains we took.  They just love telling everyone how fast the bullet trains were or about the long tunnel they took under the water (English Channel) or how much fun they had sleeping on the overnight train.  Not to mention the beautiful scenery you'll see as you fly through the countryside.  It truly is a memorable experience you can't get anywhere else!
. . . . .
Want more information on how our family of 7 traveled from London to Paris? Check out the Eurostar's website and follow them on social media:
Website || Facebook || Twitter
This post is in partnership with Eurostar, but all words and opinions expressed here are 100% our own.