Grab your bucket list and add "Travel to Amsterdam" to it right now! We'll tell you why this happens to be one of our favorite cities in all of Europe and 5 things to do in Amsterdam once you get there!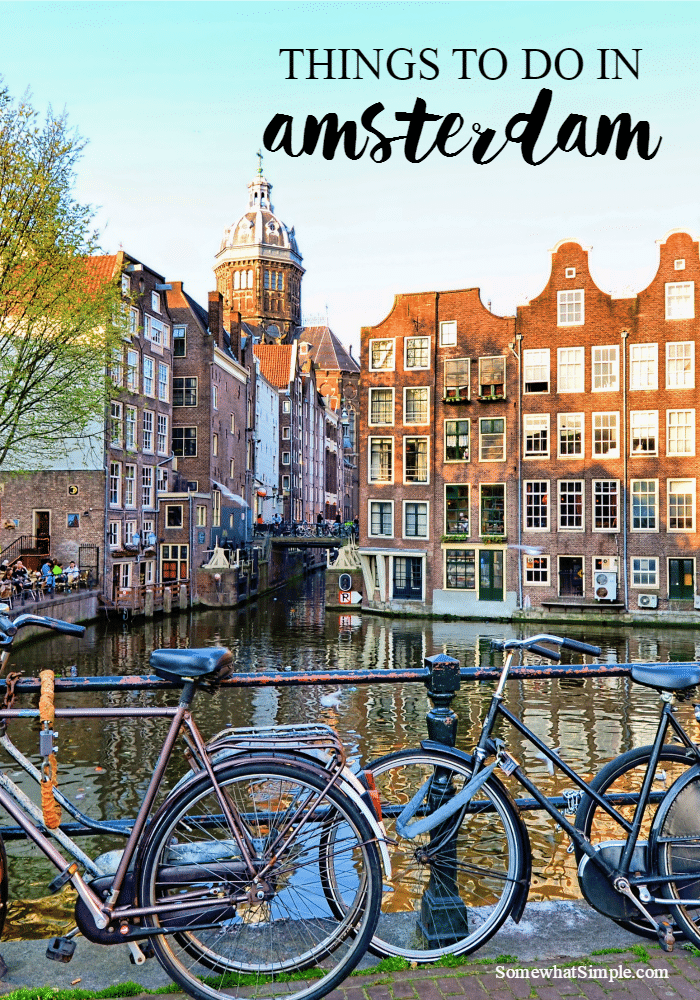 With the many tales of red lights and green smoke we weren't sure what to expect when we went to Amsterdam. While planning our trip to Europe, going to Holland was more of an afterthought. We originally planned on spending a few days in both London and Paris and then heading over to Amsterdam for a day because it was close and I really wanted to visit the Anne Frank House. Amsterdam was absolutely amazing and unlike any place we have ever been! It was definitely one of the highlights of our entire trip!
Although we were only there for a day, there was a lot to see and do. Here's a list of 5 things that I highly recommend doing if you are planning a visit to Amsterdam. You can do all of these in one day and for little or no cost.
Top 5 Things to Do in Amsterdam
Anne Frank House – You have to visit the Anne Frank House. Reading her diary while in school left a lasting impression on me so this was a "must do" for us. It was an incredible and solemn experience walking through the house and trying to visualize what it must have been like for the family to be hiding in there. It was truly humbling. I would strongly recommend reserving your tickets online before you go. The tickets sold out over a month before went and when we got there, the line was over an hour long.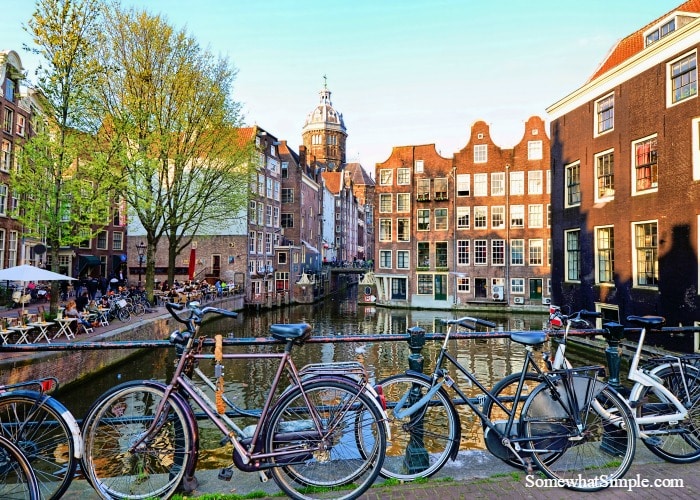 Rent A Bike – Rent a bike from one of the many shops and explore the city like a local. There are literally bikes EVERYWHERE and it's a thrill to ride among the chaos. After you've blanketed the city, pedal your bike out into the countryside. Behind the train station there are 3 ferries that will take you across the bay at no cost. Across the bay we just followed the canal through town. Within 15 minutes were out of the city and riding by farm houses and green fields. We rode around aimlessly for a couple of hours and just enjoyed the view and the relaxing peace and quiet.
One thing we really wanted to do was see an old Dutch windmill. When we rented our bikes, they made it sound like the windmills were as common as the tulips…just cross the bay and you couldn't miss them. Trust me when I tell you, they aren't that common at all. With the help of a couple locals we were fortunate enough to find one and it was well worth the search. I would suggest finding one on Google Maps before you go and printing off directions if you choose to explore on your own. Or you can simply book a tour through a local company when you get there.
Amsterdam Cheese Museum – If you're looking for a fun place to shop, go to the amazing Amsterdam Cheese Museum. It's a small cheese shop that's about a block north of the Anne Frank House and on the other side of the canal. They sell dozens of different types of specialty cheeses and several homemade sauces to dip them in. Trust me, they make for a delicious souvenir…if you don't eat it before you get home. After trying these little pieces of heaven I put my nose in the air and became a cheese snob. (Website)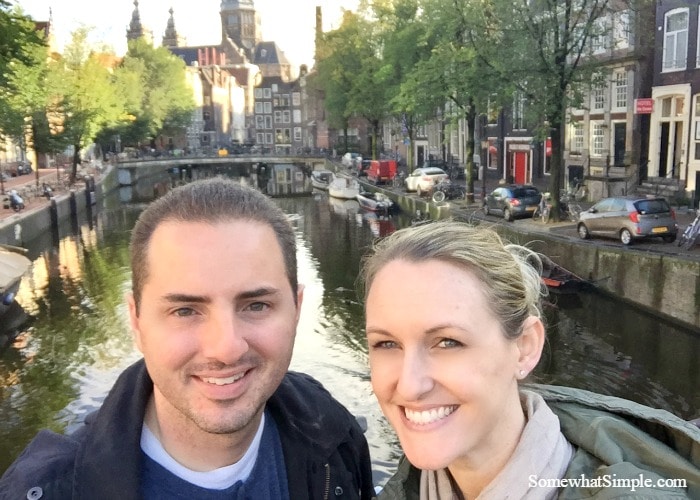 Go For A Morning Walk – Amsterdam is known for its nightlife and the city is buzzing once the sun goes down. However, if you can drag yourself out of bed fairly early, you'll be able to enjoy the unique experience of exploring the city virtually by yourself. We were able to wander the canal-lined streets and back alleys of Amsterdam before the chaos of the day began. It was well worth the loss of an extra hour of sleep.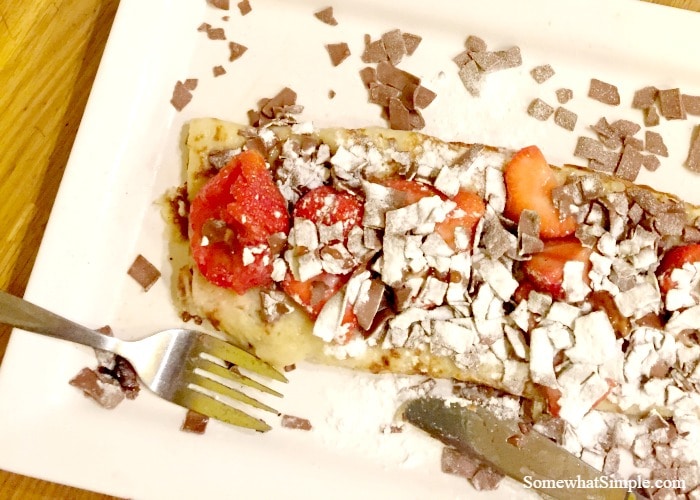 Eat Dutch Pancakes – One of my favorite things about this trip to Europe was our goal not eat anything "American" while we were there. Walking down one of the many side streets we came across a small local café and stopped there for breakfast. We ordered Dutch pancakes smothered with strawberries, chocolate and powdered sugar that were fantastic! Because not many people were out in the morning it was fun to just people watch and interact with the locals while we ate.
. . . . .
There are seriously so many things to do in Amsterdam! These were just the things that made the top of our list. Do you have any other recommendations of things to do or see that I missed? Leave a comment below so I don't miss them the next time we go!
Other Great Vacation Ideas