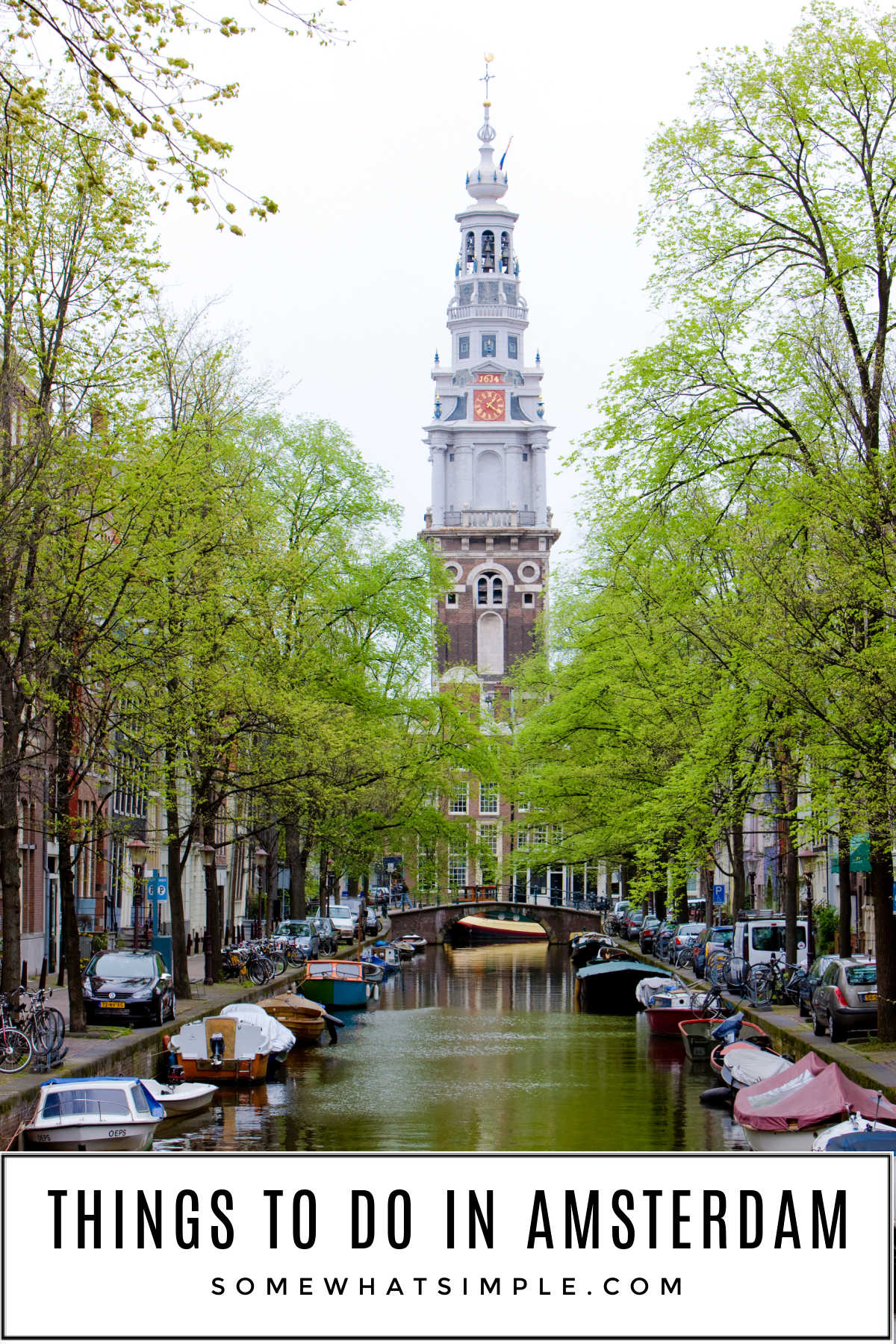 Amsterdam is a top European city with a lot to see and do. Here are the top 5 best things to do in Amsterdam, Netherlands.
Here are a few more Europe travel guides we think you'll enjoy – 8 Day European Family Vacation, Lauterbrunnen, Switzerland, and Tips, Tricks, and Things to do in Ireland.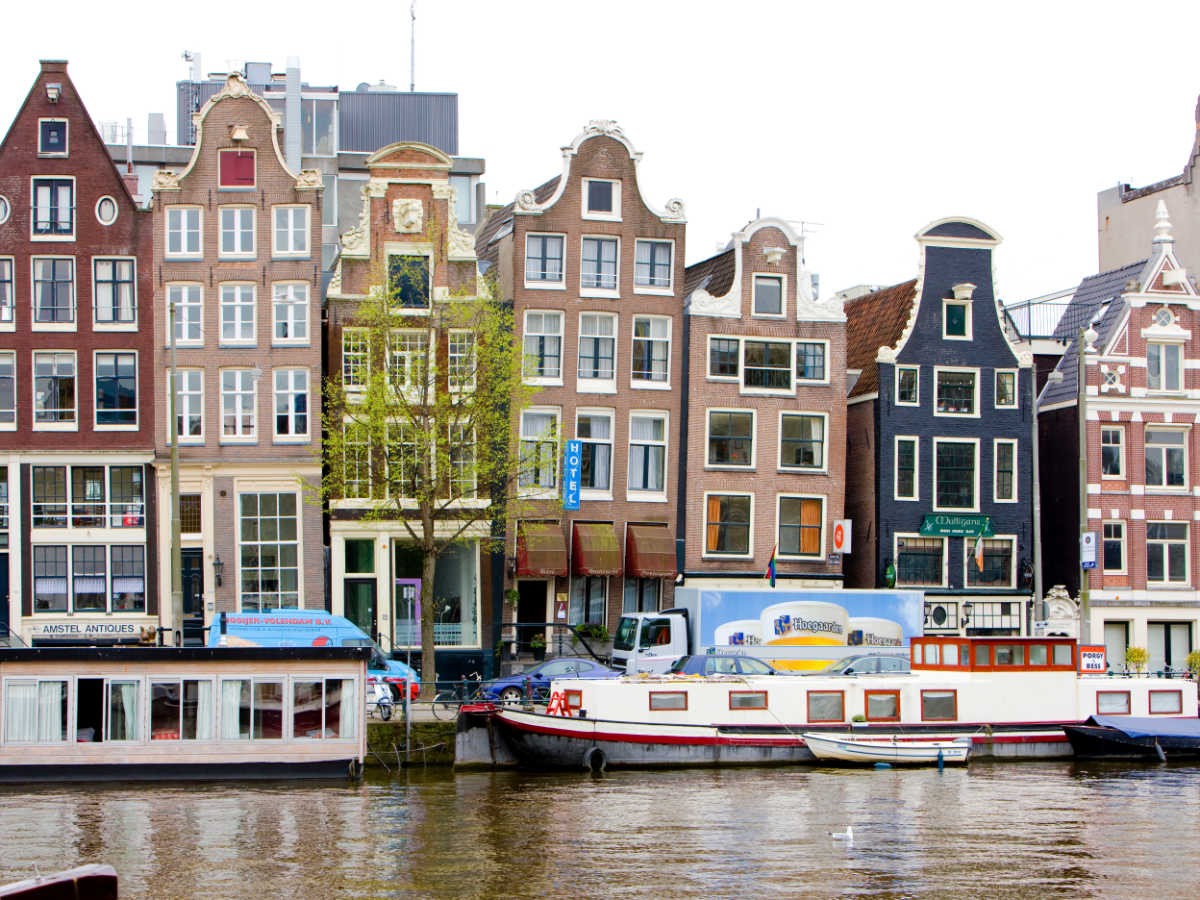 Where is Amsterdam?
Amsterdam is the capital city of the Netherlands located in North-West Europe. It shares a border with Germany, Belgium, and the North Sea – Germany being to the east, Belgium being south, and the North Sea to the North.
The Netherlands is often called 'Holland', but North-Holland and South-Holland are actually dominant western provinces within the Netherlands.
The people of the Netherlands are called the Dutch.
While the official language of the Netherlands is Dutch, most Amsterdam residents are fluent in multiple languages and most of them speak English quite well. If you plan to travel to Amsterdam, rest assured you can travel through the entire city quite effortlessly without a knowing word of Dutch.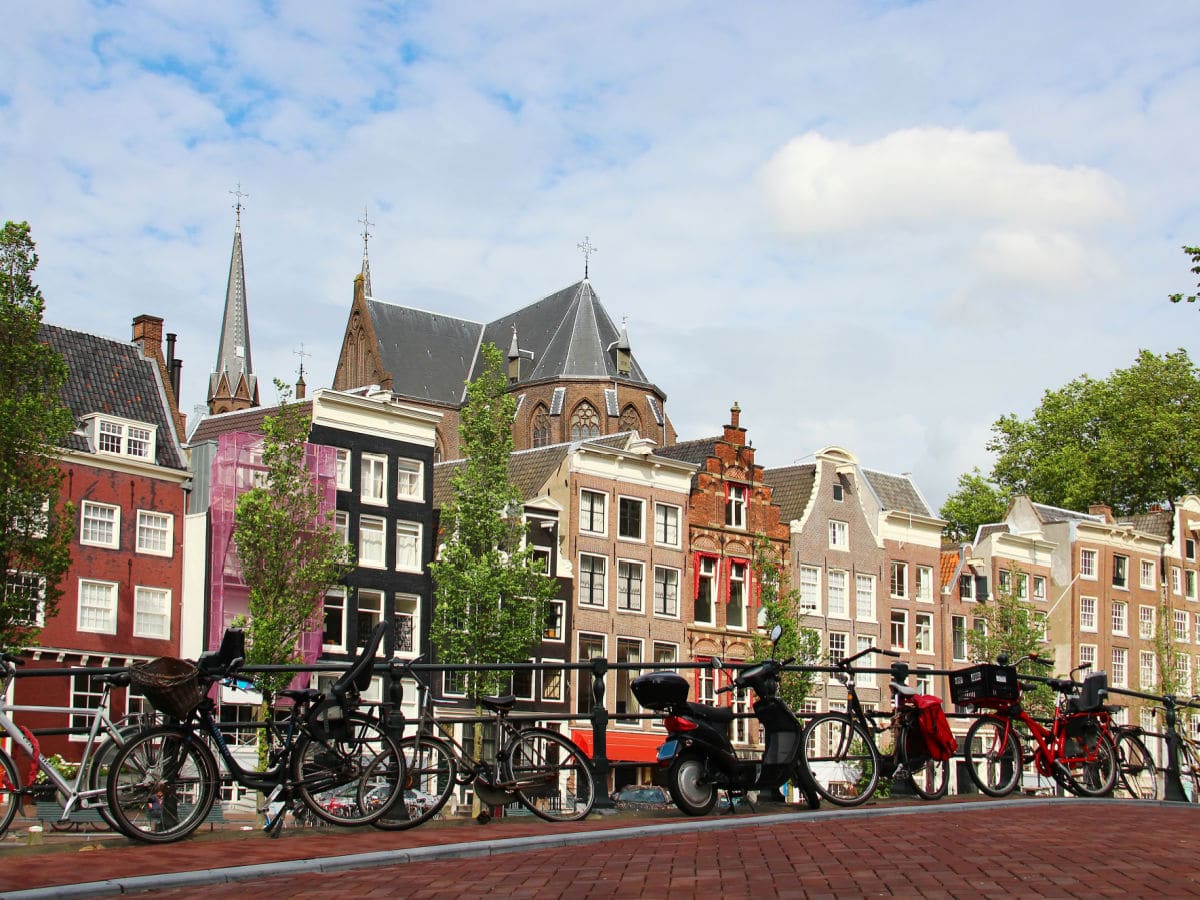 Where to Stay in Amsterdam
If you're looking for a fully immersive experience, find a hotel as close to the city center as possible! We walking distance from the beautiful canals and buzzing nightlife, and it made our short stay so much fun!
My friends chose to stay outside city limits and would travel by train each day to do sightseeing. They didn't love the extra travel time added to their day, and they didn't get to experience all that we did with our hotel being so close to everything there was to do.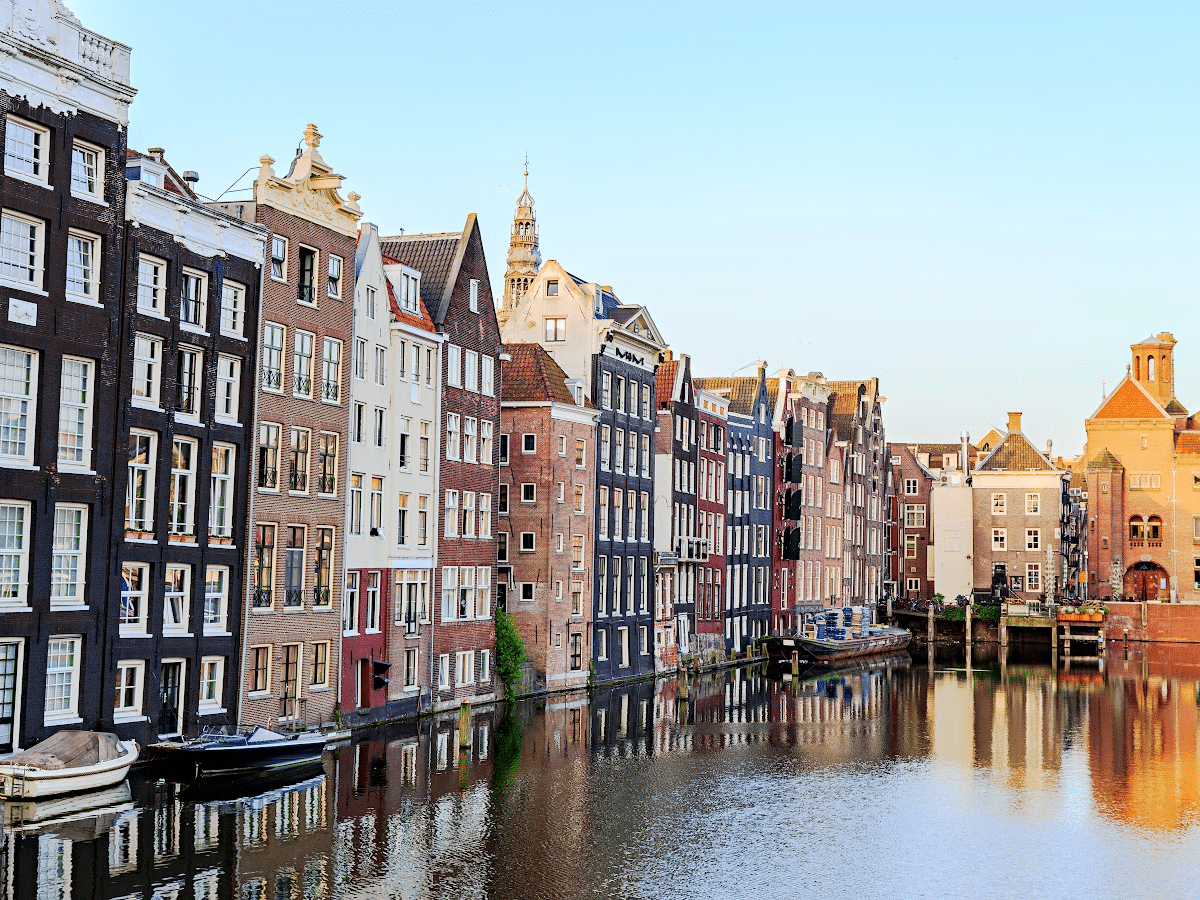 Things to Do in Amsterdam
Amsterdam is an exciting European city known for its windmills, canals, art, shopping, and rich history. It also happens to be one of my favorite cities in all of Europe! If you've never been to Amsterdam, add it to your travel bucket list!
With the many tales of red lights and green smoke, we weren't sure what to expect when we went to Amsterdam. It ended up being absolutely amazing and unlike anywhere we have ever been! It was definitely one of the highlights of our entire trip!
Here's a list of 5 things you can do in 1 day in Amsterdam for little or no cost –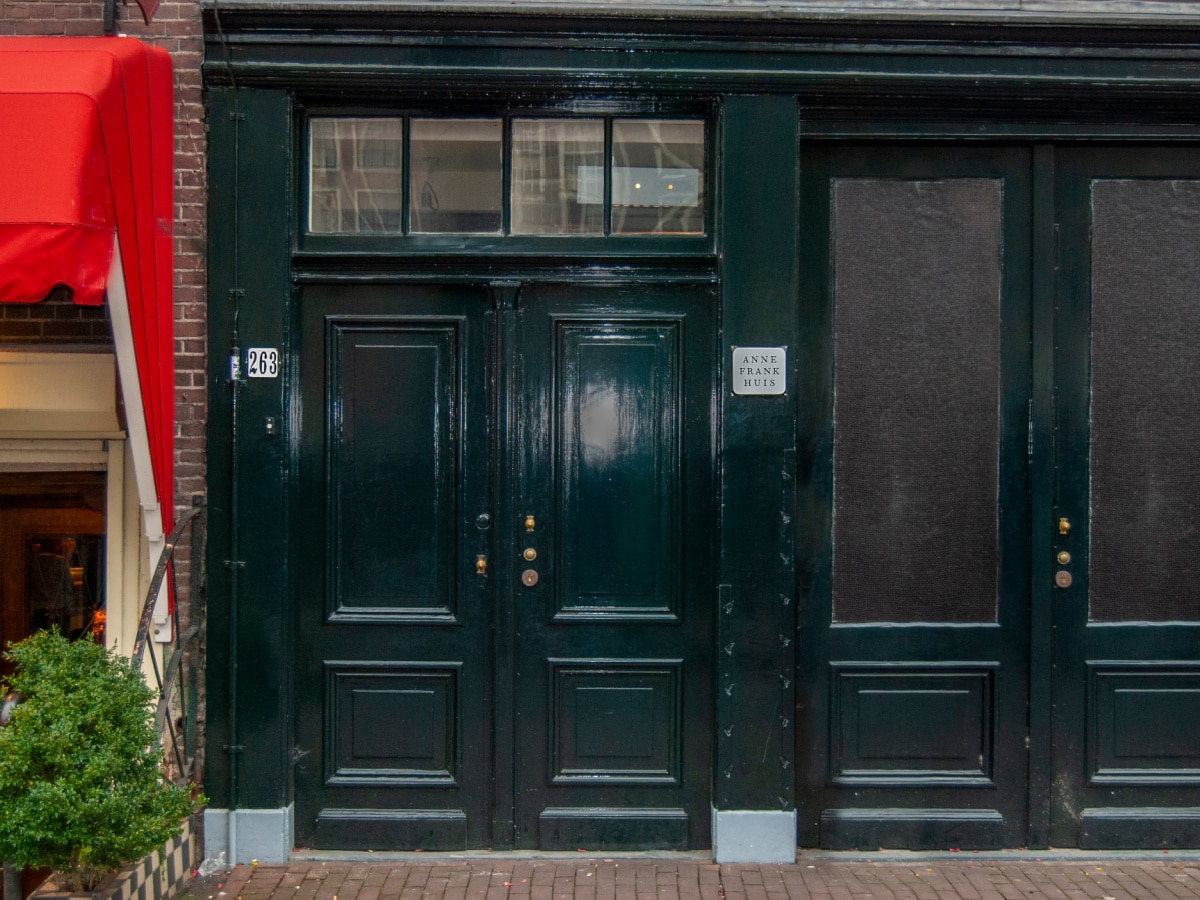 1. Anne Frank House
You absolutely have to visit the Anne Frank House on your visit to Amsterdam. It is an incredibly solemn experience walking through the house while visualizing what it must have been like for a family to be hiding from the Nazis during World War II. It was truly humbling.
I would strongly recommend reserving your tickets online before you go. Online reservations sold out over a month in advance and the standby line was over an hour when we arrived for our tour.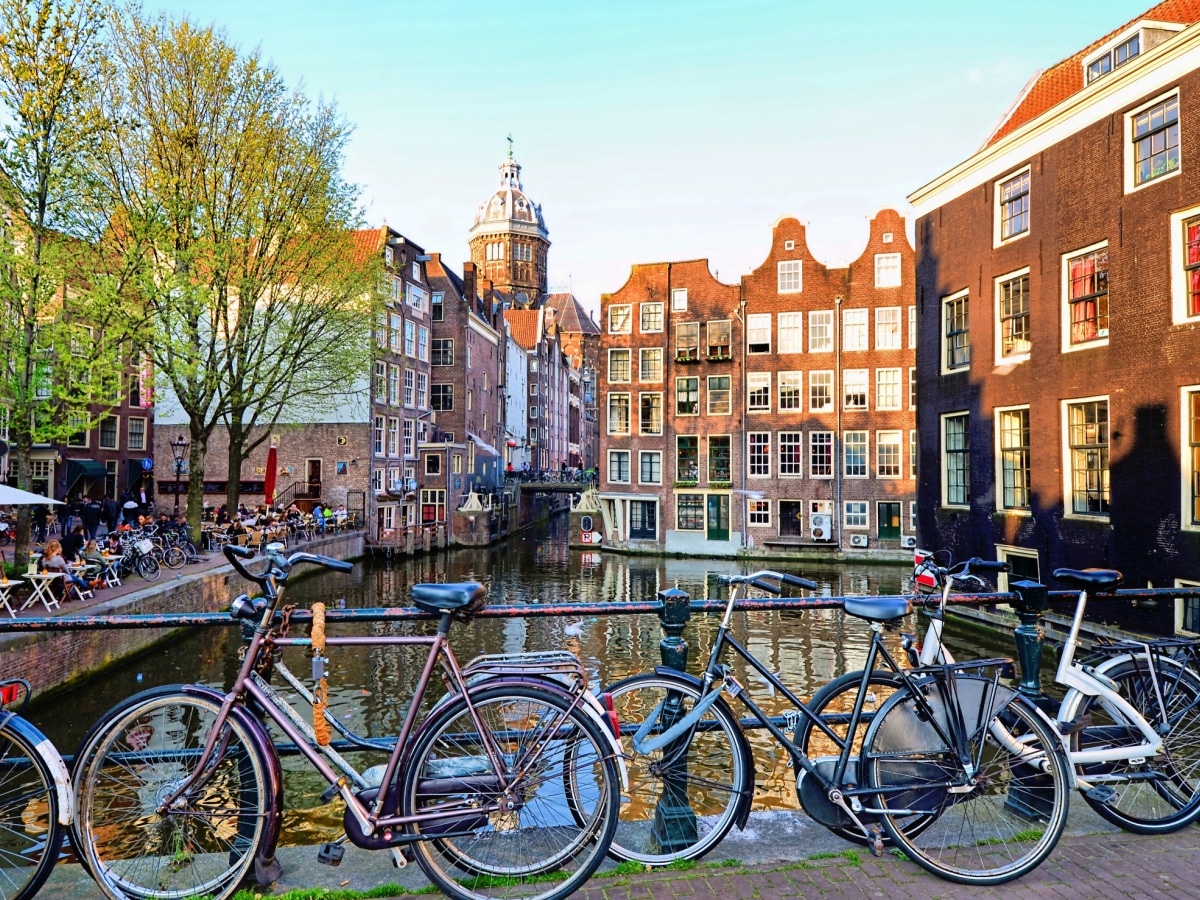 2. Go on a Bike Ride
Rent a bike from one of the many shops and explore the city like a local. There are literally bikes EVERYWHERE and it's a thrill to ride among the chaos.
After you've blanketed the city, pedal your bike out into the countryside. Behind the train station, there are 3 ferries that will take you across the water at no cost. Once across, we just followed the canal through town, and within 15 minutes, we were out of the city and riding by farmhouses and green fields.
We rode around aimlessly for a couple of hours and just enjoyed the view and the relaxing peace and quiet.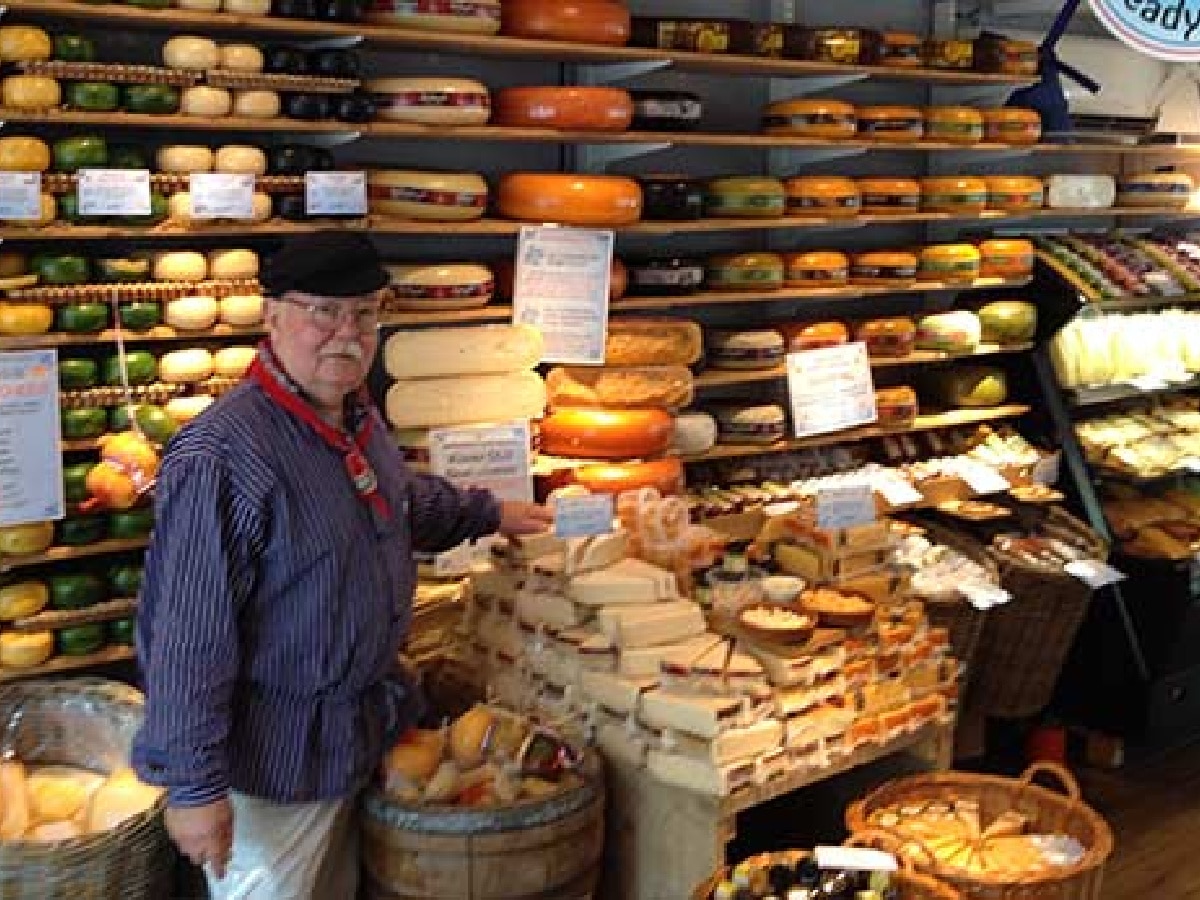 3. Visit the Amsterdam Cheese Museum
This small cheese shop is about a block north of the Anne Frank House and on the other side of the canal. They sell dozens of varieties of specialty cheeses and several homemade sauces and dips and sampling everything in the shop is FREE.
Their cheeses and sauces make for a delicious souvenir…if you don't eat it all before you get home! (More details on their website.)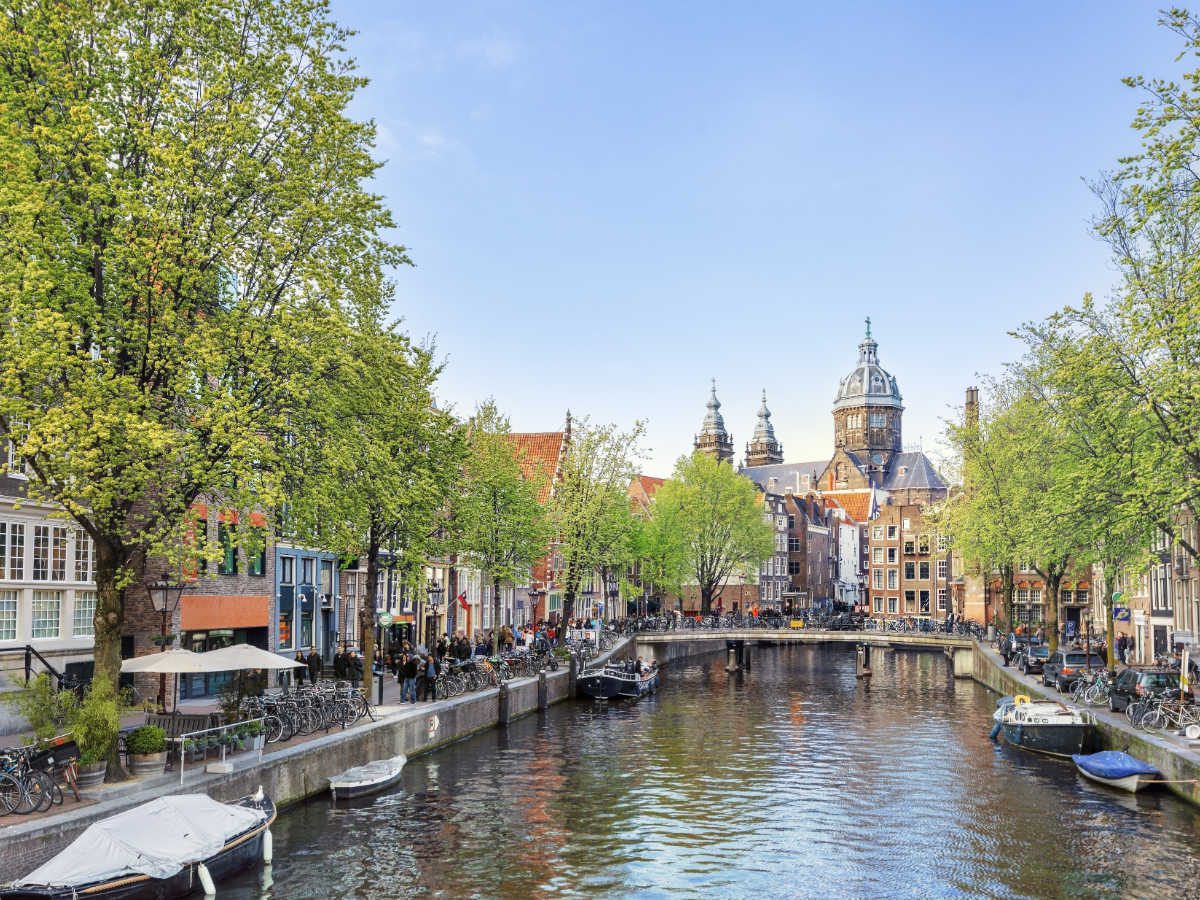 4. Go for a Morning Walk
If you can drag yourself out of bed early enough, you'll be able to enjoy the unique experience of exploring the city almost all by yourself. We were able to wander the canal-lined streets and back alleys of Amsterdam before the chaos of the day began. The medieval architecture and stunning city backdrop were absolutely gorgeous!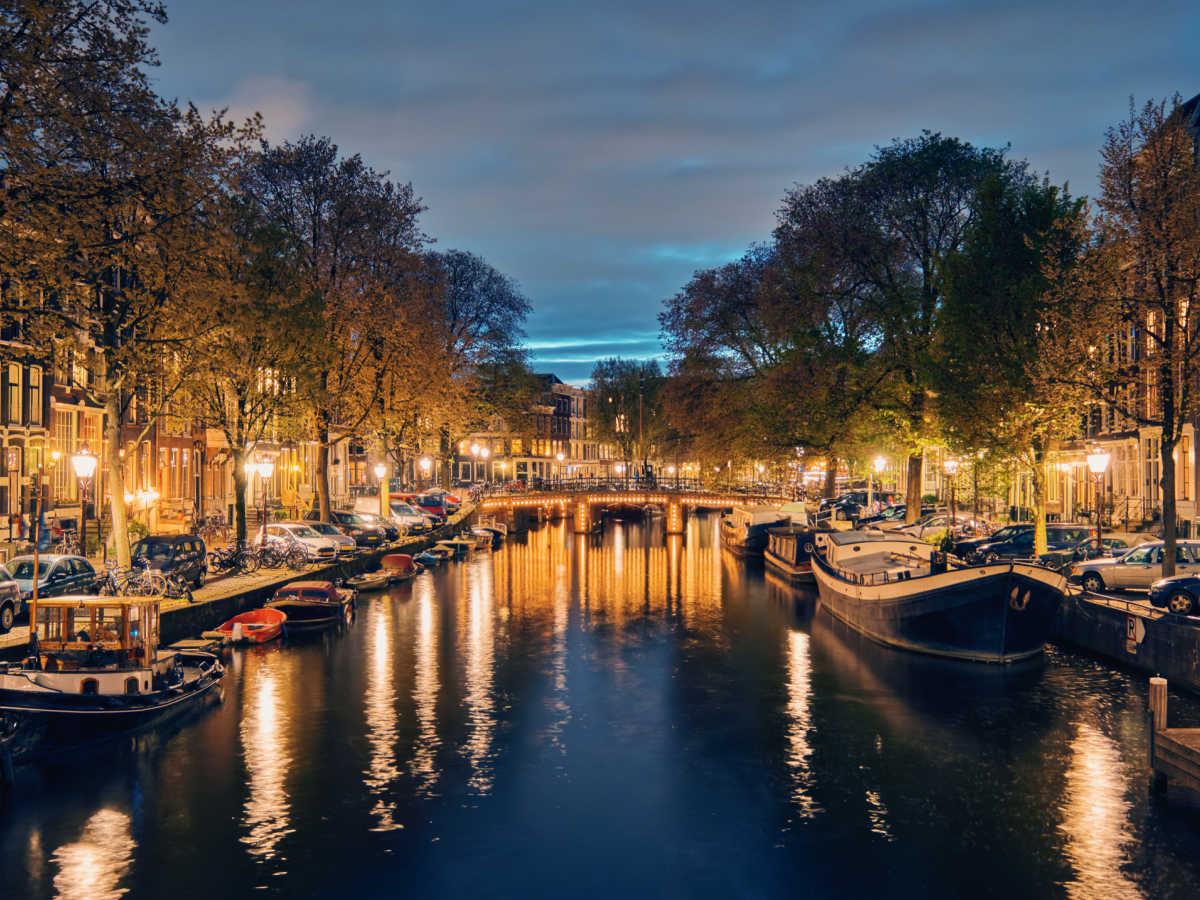 5. Enjoy the Nightlife
Amsterdam is known for its nightlife and the city is buzzing once the sun goes down. The city was lined with small cafes and restaurants, and we sampled delicious local cuisines that tasted amazing! (The Chocolate Strawberry Dutch Pancakes were amazing!)
While similar in style to the Las Vegas Strip, things can be as wild or as tame as you'd like them to be – especially in the Red Light District.
With plenty of visitors in a busy city, people-watching at night was so much fun!
Amsterdam Favorites
Coming up with a shortlist of favorite attractions can be difficult when there are literally so many things to do in Amsterdam! Here are a few more things you could do to fill your day –
Artis Royal Zoo has been operating for nearly 200 years and is the oldest zoo in mainland Europe. It contains 27 historic buildings and cares for over 750 animal species. This zoo has an aquarium, an arboretum, and is home to the biggest planetarium in Holland.
The Royal Palace Amsterdam was the city's town hall for 150 years but became a royal palace for King Louis Napoleon in 1806. The interior is elegantly decorated with marble, art, and tapestries.
The Bloemenmarkt is located at the southern end of the city center and is the world's only floating flower market. It's a popular spot for tourists to do souvenir shopping, as it has everything from flower bulbs to wooden shoes.
Hortus Botanicus was founded in 1638 and is one of the oldest botanical gardens in the world. It started as a herb garden for doctors and pharmacies but its greenhouses and plants are now enjoyed by visitors year-round.
The Van Gogh Museum is home to over 700 works of Vincent Van Gogh. It also showcases paintings by Monet, Gauguin, and other influential artists.
A Canal Cruise is a great way to see the city while also giving your feet a break from all the sightseeing.
The Rembrandt House Museum is the house where Rembrandt himself lived and worked between 1639 and 1658. It has been converted into a museum where you can see how his house was decorated, and learn more about his life and work.
Do you have any other Amsterdam recommendations or travel tips? Leave a comment below – I'd love to hear your thoughts!