3 days in the Boston area full of history and fun! Here's how to plan the perfect Boston family vacation and create memories that will last a lifetime!
Here are a few more city vacation spots that are perfect for families – Phoenix, Minneapolis, San Francisco, and Del Mar, California.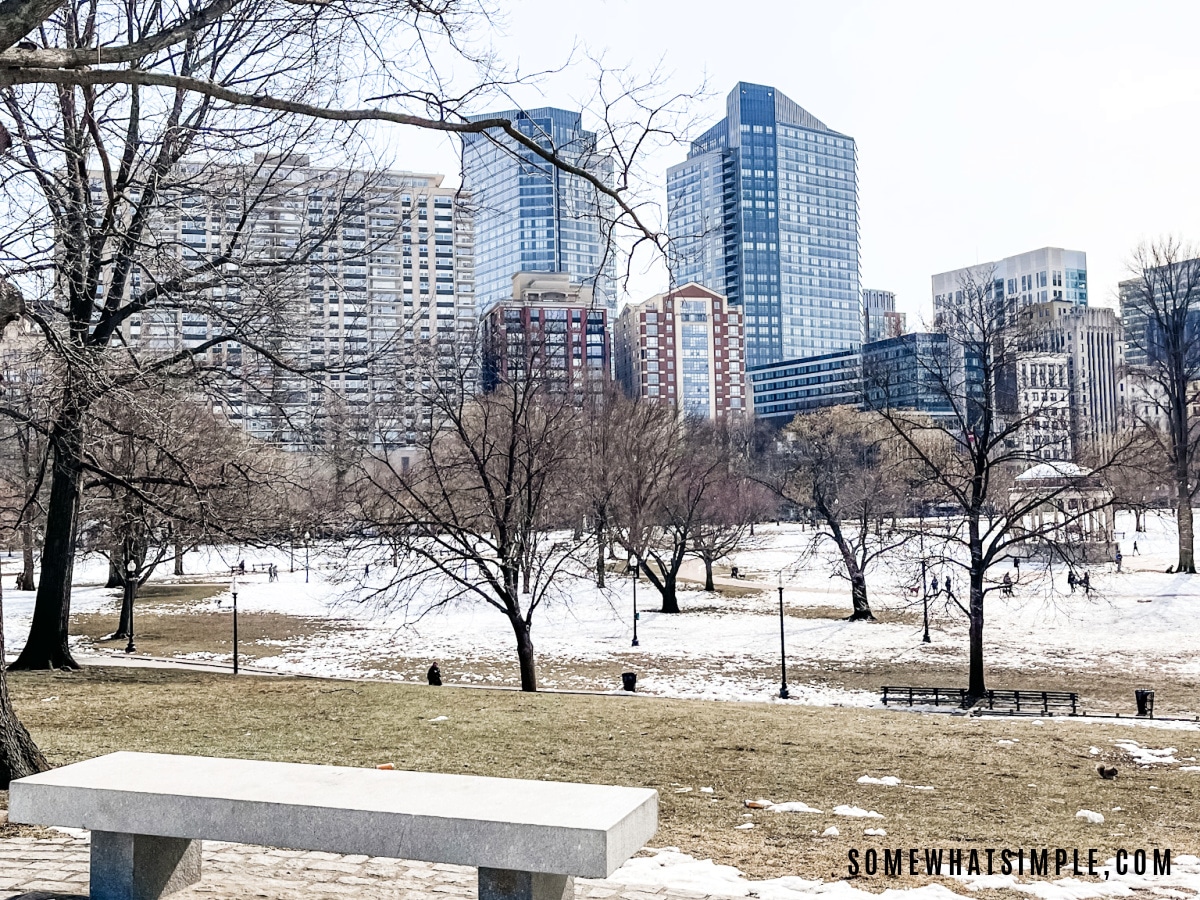 Earlier this month, we checked Boston, Massachusetts off our travel bucket list and it was SUCH a great experience! Since we were coming in from the west coast, we gave ourselves 2 days of travel time (1 heading there, 1 coming back) and then we sandwiched three full days of sightseeing and fun.
Each of us had our favorite highlights, but there were 3 things we could all agree on:
Boston is a great destination for families with kids of all ages.
The people in Boston are quite possibly the nicest people in any major city we've ever visited.
We can't wait to go back!
If you're planning a trip to Boston, I'll share with you our 3-day travel itinerary along with some tips and suggestions so you can make the most of your time in the big city.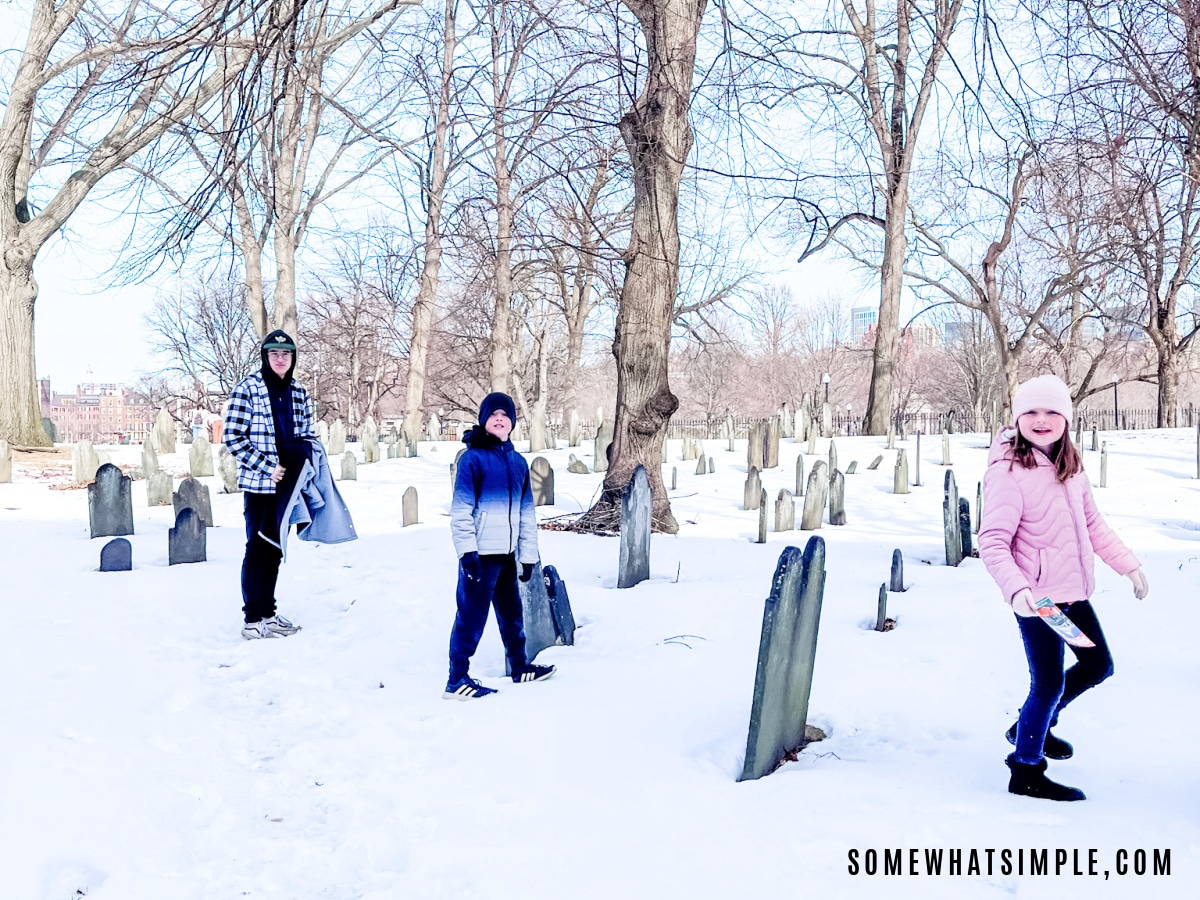 Trip to Boston
WHO went: All 7 of us! Mom, dad, and 5 kids, ages 8-19.
WHAT we did: I'll tell you every detail – keep reading!
WHERE we stayed: We stayed at the Hyatt Regency downtown. It was a great location and had plenty of amenities for guests to enjoy.
WHEN we went: Friday, March 4th – Tuesday, March 8th.
WHY we think you should go: Boston is a gorgeous city that had so many things to do within walking distance. It felt safe and clean, and we had such a great time learning about and seeing all the historical sights up close and personal.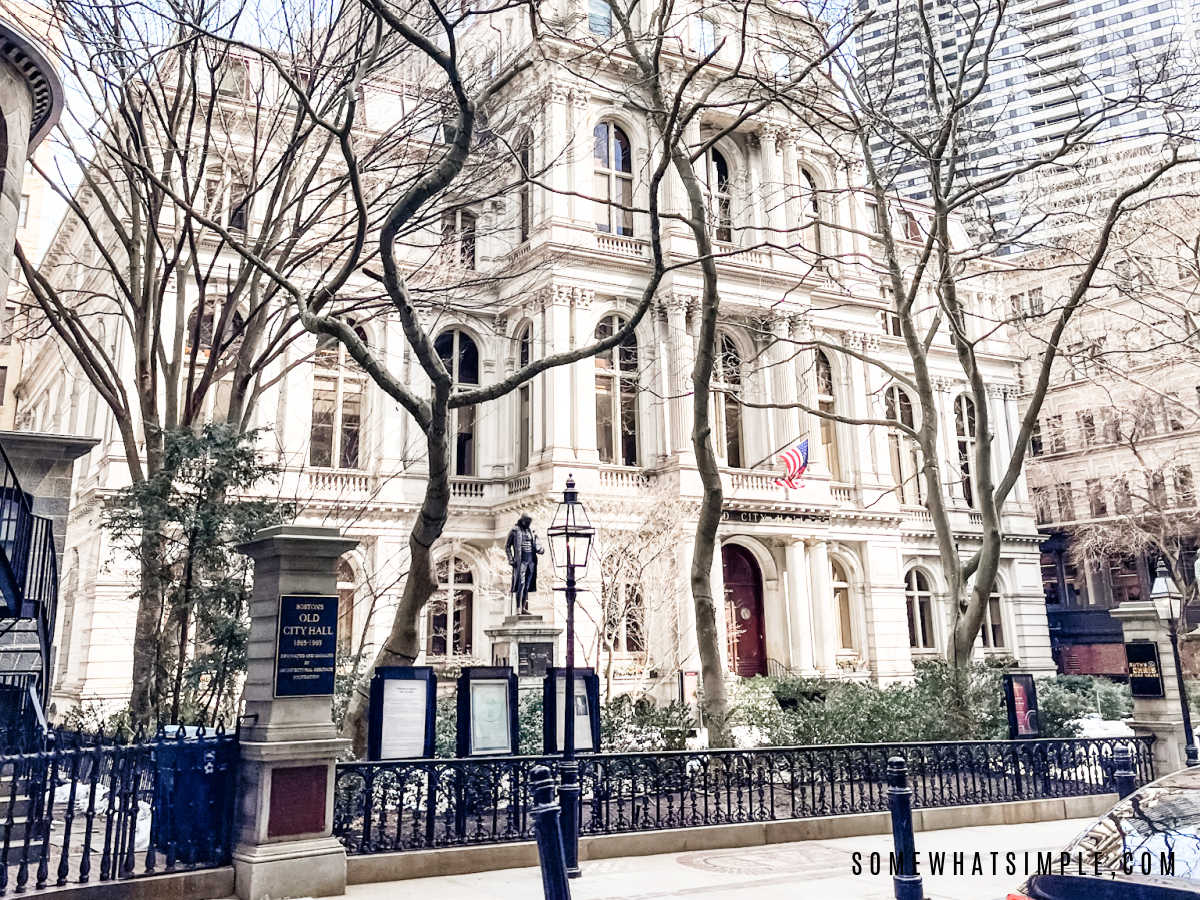 A fun Idea –
One way to get the whole family involved in the planning of your trip to Boston is to have each person in your family pick something they really want to see and then research that topic beforehand to find interesting facts about it. Then, on your way to that spot or once you arrive, have that person share what they learned with the whole family.
Not only will this get each person invested and excited, but it's also a great way to dive into historical facts that you may not have otherwise learned!
Here is what each of our kids chose –
Addison (8) – The Underground Railroad
Mason (10) – The Boston Tea Party
Ryan (14) – Fenway Park
Leah (15) – Harvard University
Ethan (19) – Salem Witch Trials
Addie needed a little help finding things to share, but the rest of the kids did this on their own and there were some very interesting things we learned! We loved this idea so much, we will definitely be doing it again and again!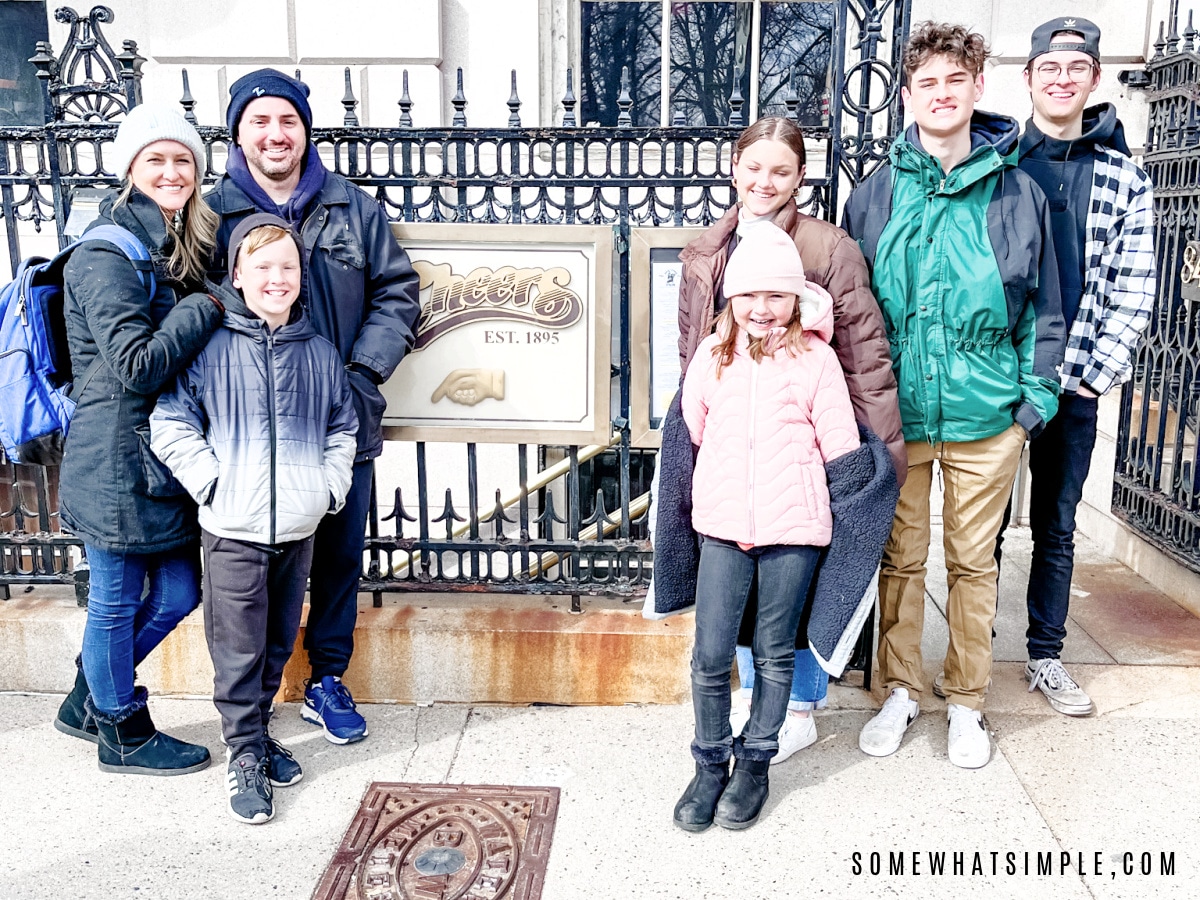 Boston Itinerary
DAY ONE – Friday
Friday for us was a day of travel. We left Phoenix in the evening after the kids were home from school and we arrived in Boston quite late. We rented a car and drove from Logan airport to our hotel. We opted against the toll road pass that the rental car company offered, and we were totally fine without it.
We checked into our hotel just after midnight and went straight to bed!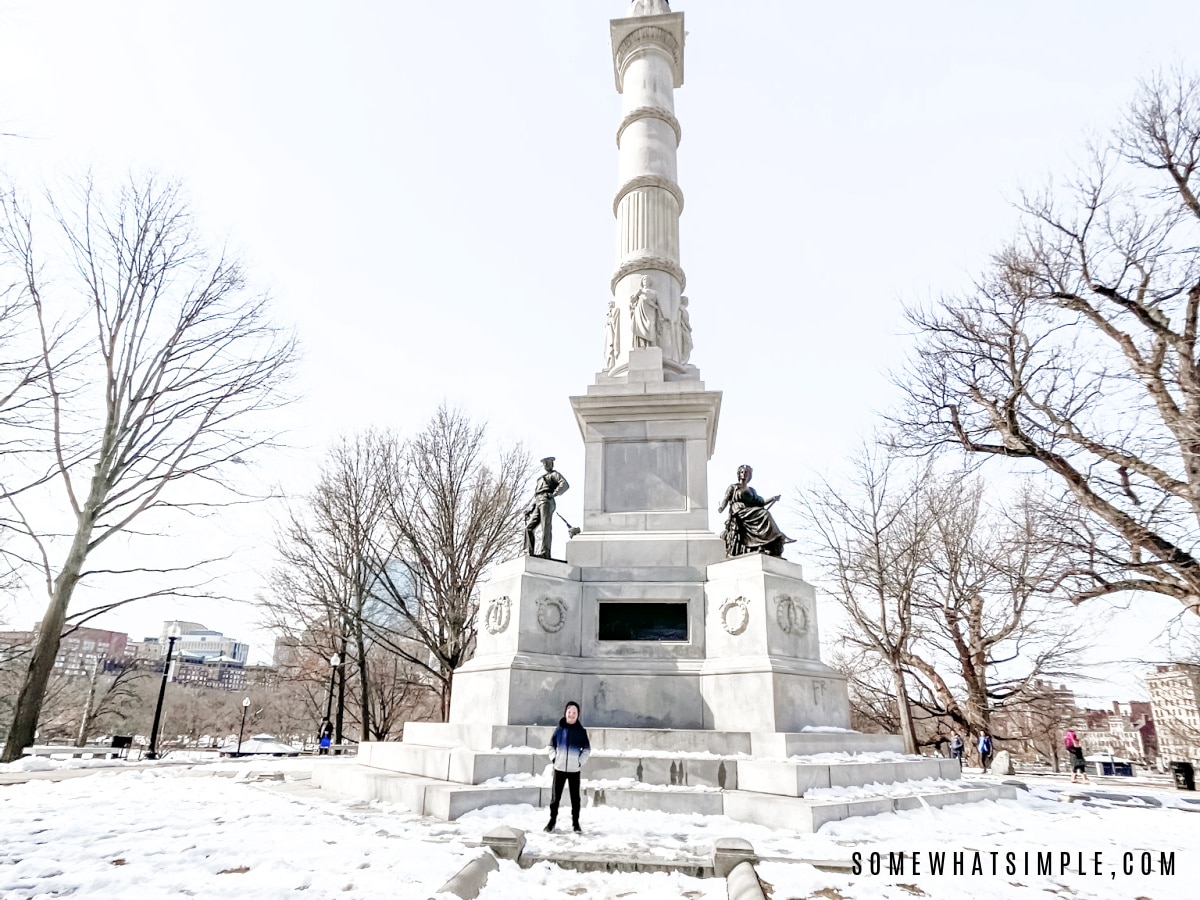 DAY TWO – Saturday
Breakfast @9am. We had breakfast each morning at our hotel because it was convenient and it was free.
Boston Common. We explored this gorgeous public park and took in the sights of the pretty Boston skyline. There was an ice skating rink in the center that didn't look too busy, and if you bring your own skates, it's free for kids!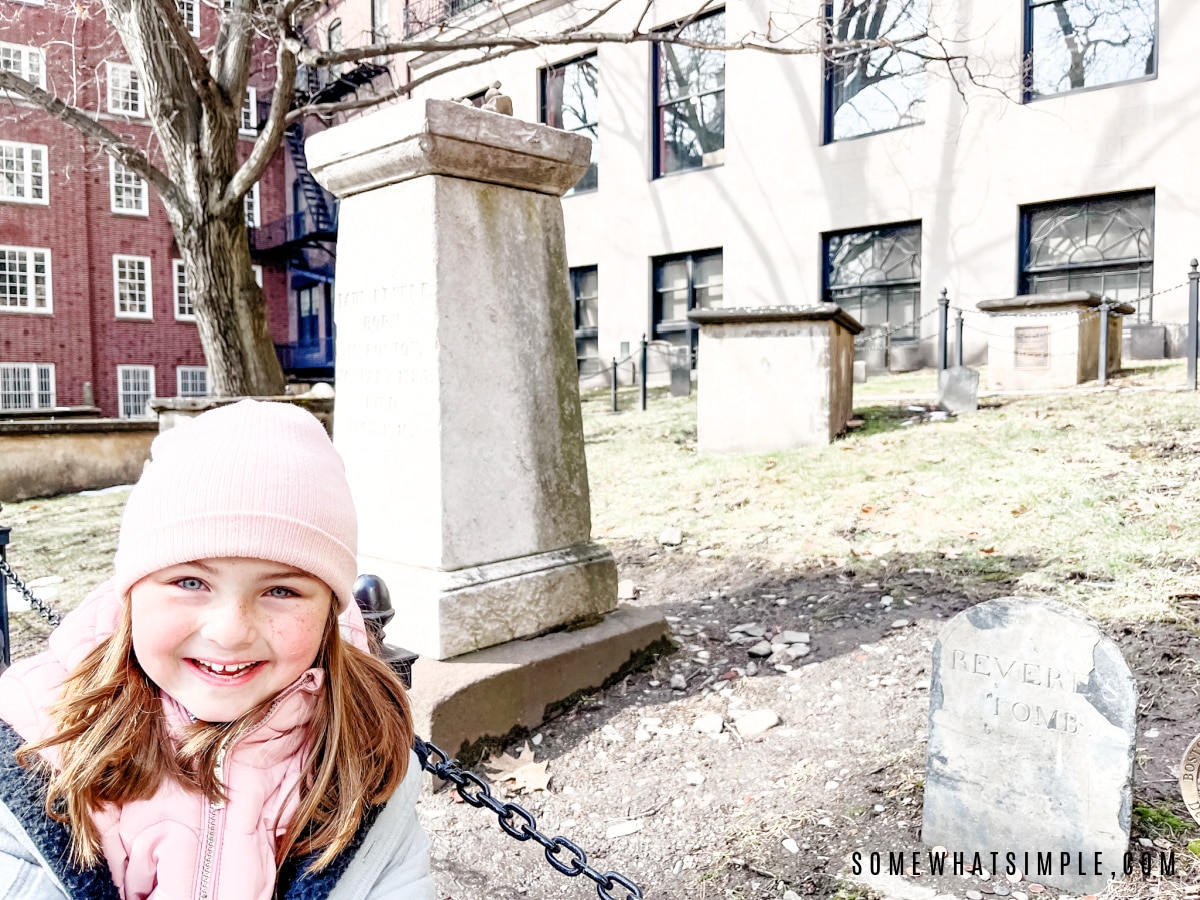 Walk downtown. From Boston Common, we walked through downtown Boston toward the harbor to catch a Trolley. We walked along The Freedom Trail, passing by Boston Public Garden (the first public botanical garden in America), the Massachusetts State House, multiple old graveyards, the site of the Boston Massacre (just outside the Old State House), and we saw plenty of historical buildings, neighborhoods, and churches. We took the longer, more scenic route, and it still only took us about 30-45 minutes. Walking downtown felt totally safe and we were surprised at how little traffic we saw.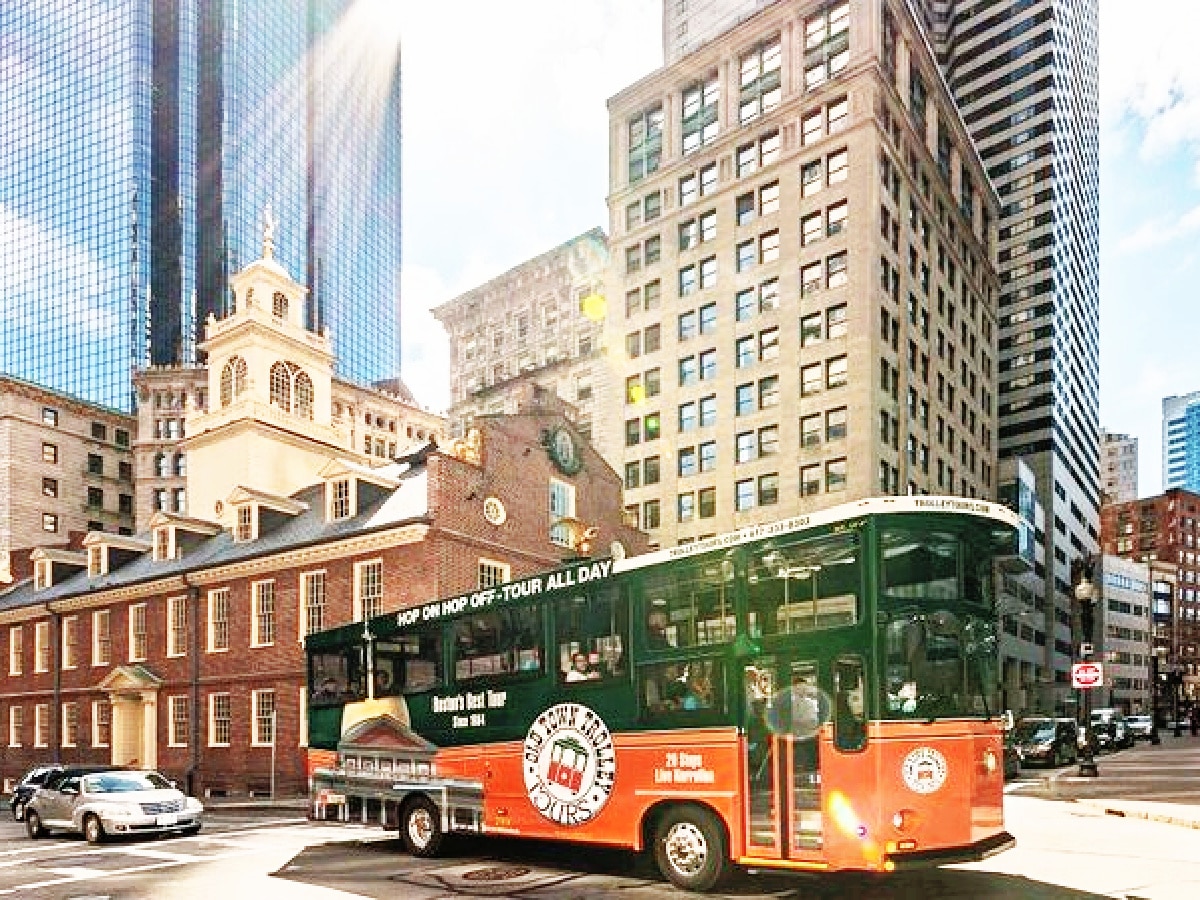 Trolley Tour. This was definitely a highlight of our trip! We've done Hop On/ Hop Off transportation tours in London and New York, and we just love the information you get from the tour guides that you don't otherwise get while walking or taking an Uber.
The Old Town Trolley Tour has been riding around Boston for over 36 years! The tours are designed so that you can hop on and off at any of the 18 stops and explore everything you want to see in Boston – Downtown, Beacon Hill, Back Bay, the Theater District, the Waterfront District, etc. Because they cover the entire city, you can avoid costly parking and city driving.
All of the tour guides we had throughout the day were amazing! They told a fun mix of historical facts, trivia, and humorous stories.
The trolleys were clean and comfortable with stadium seating so every seat on the tour was perfect!
They have very frequent pickups at all their stops, and we never waited longer than 5-10 minutes for a trolley.
If you're planning to be in Boston, we definitely recommend Old Town Trolley Tours!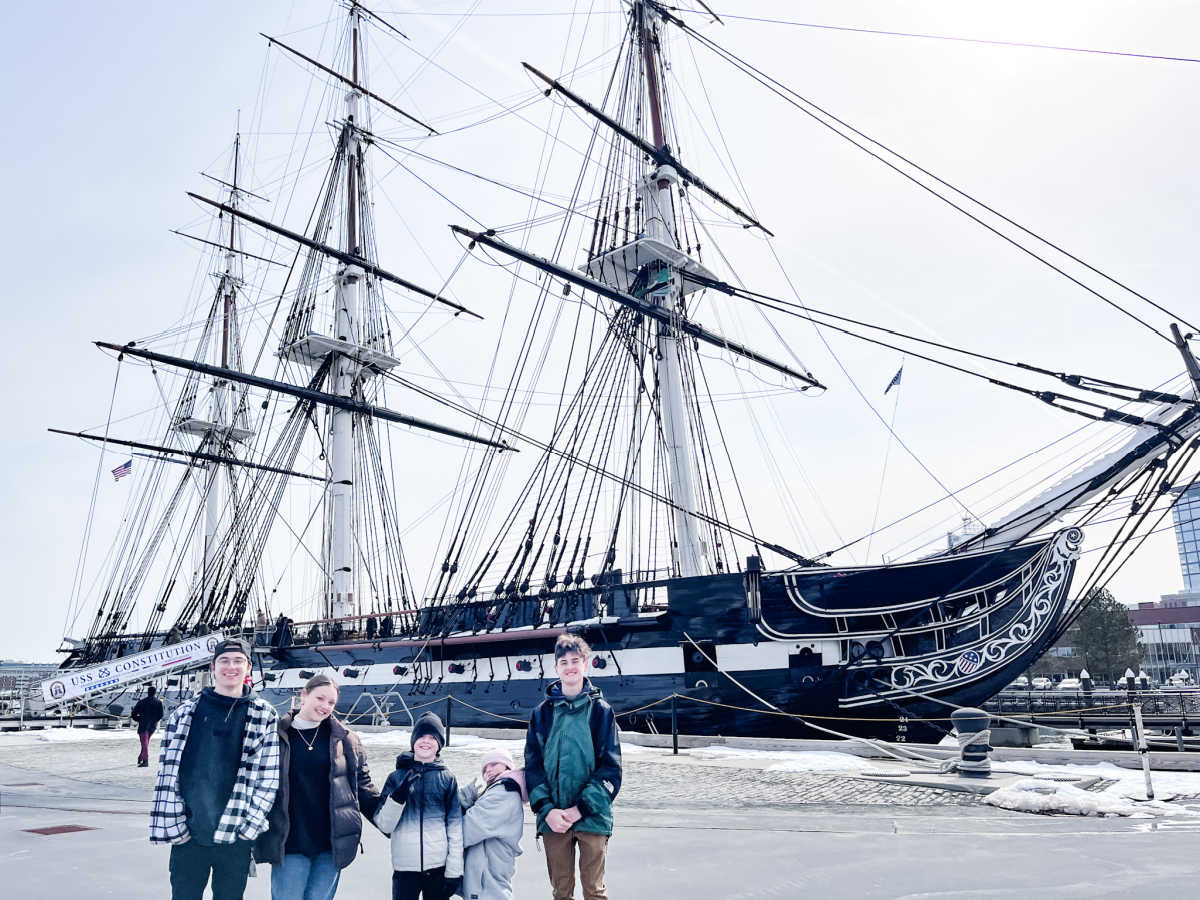 USS Constitution. One impulse stop we made on our trolley tour was to see the USS Constitution, aka "Old Ironsides". It wasn't on our itinerary, but the trolley stops right in front of it, so we got off and decided to explore. I am so glad we did!
Did you know the USS Constitution is the world's oldest ship still afloat? It's pretty amazing!
The tour was given by a crew from the US Navy, and they were very entertaining. Our kids loved the tour, and it was totally FREE to the public! Just be sure to have an ID for all visitors 18 and over, otherwise you can't enter.
Once you're done at Old Ironsides, walk to Bunker Hill, visit the Bunker Hill Monument, then jump back on the trolley!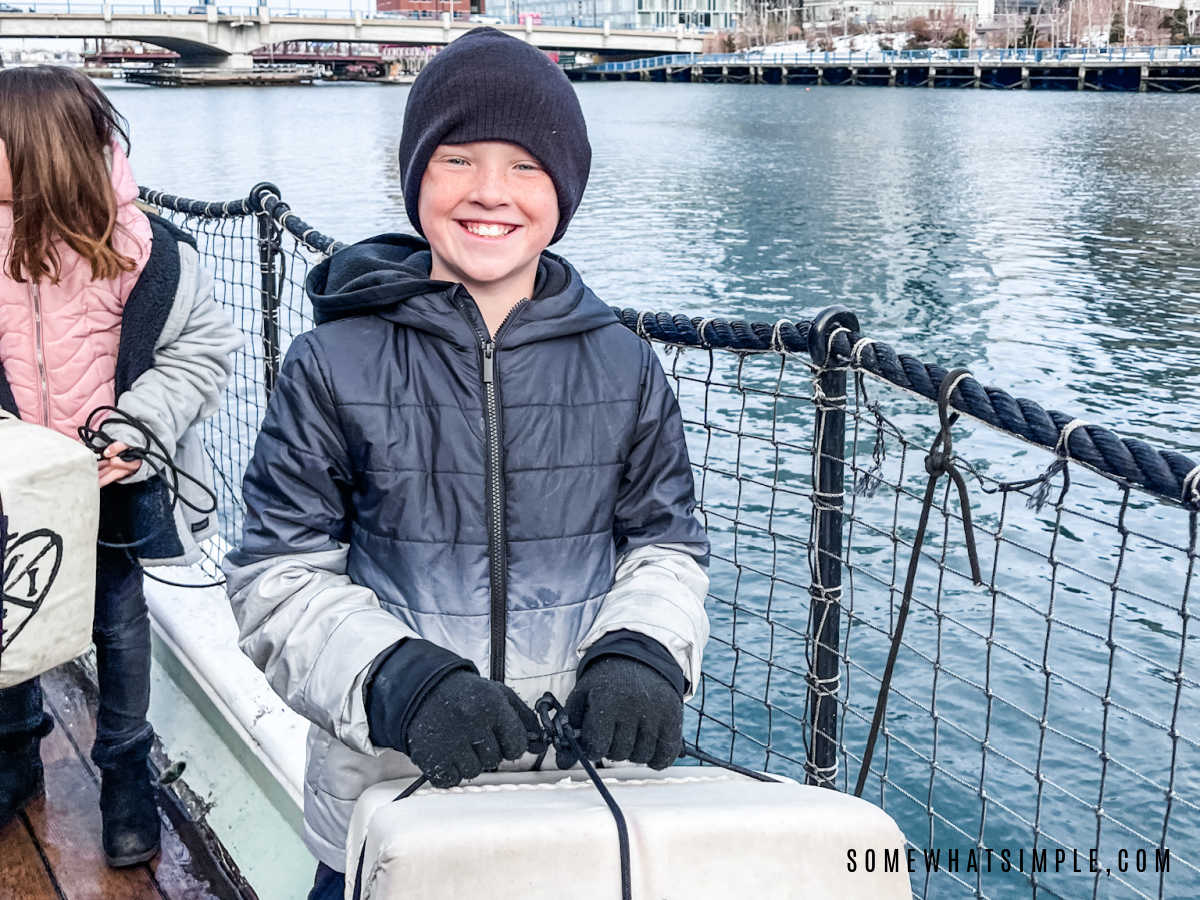 Boston Tea Party. We took the trolley to the Boston Tea Party Ships & Museum. We were all surprised at how interactive this tour was. The tour guides dressed as colonists and gave us a tour of a ship that was similar to what would have been seen in the harbor in the 1700s.
You get to throw crates of "tea" in the water and then visit the Boston Tea Party Museum which has videos, live role-playing, and interesting artifacts.
It was fun to see all the history that up until now we had only read about. We were actually on the waterfront of the Boston Harbor where the Redcoats marched ashore in 1768! So fascinating!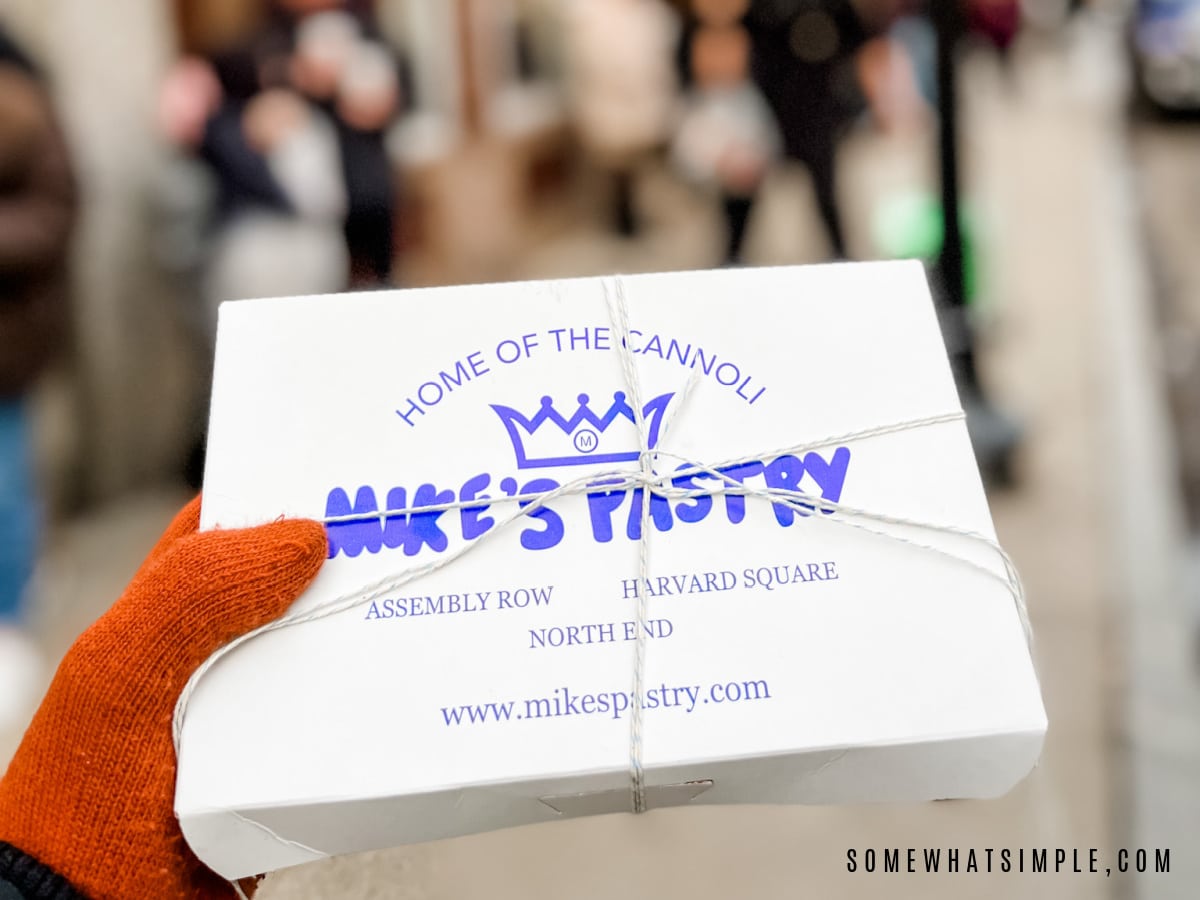 Dinner. We inadvertently skipped lunch and found ourselves quite hungry for an early dinner. We walked to the North End, passing Paul Revere's house and Old North Church on the way.
The North End is full of amazing restaurants, mostly Italian cuisine, and if we didn't have 7 mouths to feed, we probably would've enjoyed a nicer place to eat. Instead, we found a delicious pizza place that was both affordable and delicious!
Mike's Pastry. On our walk, we noticed a line of people wrapped around a pastry shop, so we had to see what all the fuss was about! Mike's Pastry sells a HUGE variety of pastries and treats. We tried a Cookie's N' Cream cannoli and a Whoppie Pie – both were delicious!
Ghost Tour. When we booked our Old Town Trolley Tour, we also booked a tour on the Ghosts & Gravestones haunted tour. It was an evening of fun, scares, and ghost stories!
We boarded a trolley and visited the streets where the Boston Strangler once prowled, and we heard stories about The Omni Parker House – Boston's Most Haunted Hotel, Jolly Jane – an American serial killer, and MORE.
The trolley stopped at a couple of locations where the tour continued on foot. We explored Boston Common, Copp's Hill Burying Ground, and Granary Burying Ground – where John Hancock, Paul Revere, Samuel Adams, and others are buried.
The tour made for a fun night and was not too scary for our 8-year-old. We happened to go on a really cold night, so that was unfortunate, but they do give you the option to stay in the warm trolley if you're too cold or unable to walk through the graveyards.
For more information, go to ghostsandgravestones.com.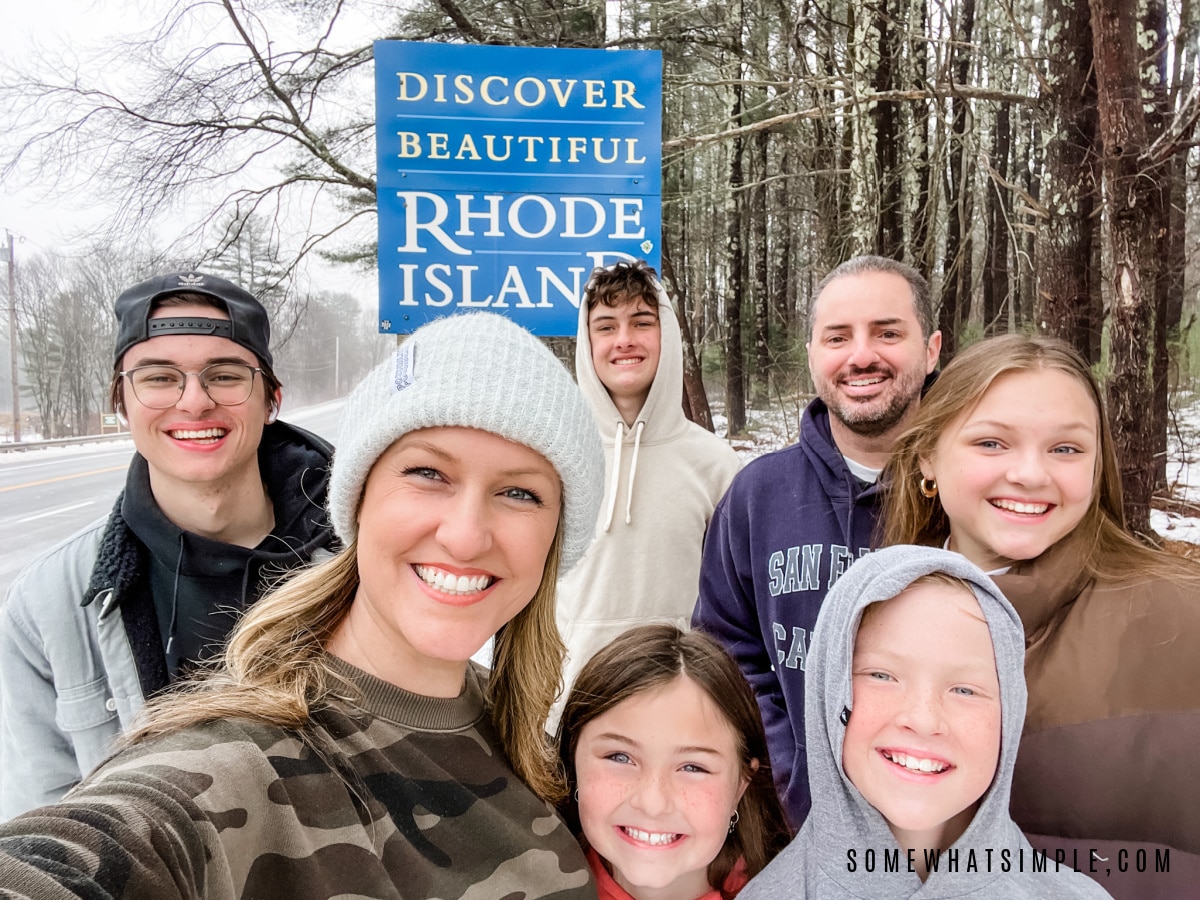 DAY THREE – Sunday
Road Trip. We got in the car right after breakfast and drove to Connecticut and Rhode Island… just to say we'd been there!
Fenway. Rob's favorite part of our Boston trip was the tour of Fenway Park. We walked right up to the box office and bought tickets, and luckily the next scheduled tour wasn't full so we didn't have to wait long. I imagine this wouldn't be the case if you are traveling during their busy season, so it's probably best to purchase tickets online and make a reservation.
The tour was given by an older gentleman that is exactly who you'd picture giving a tour of this ballpark – strong Boston accent, huge Red Sox fan, very knowledgeable and entertaining, and he refused to say or acknowledge anything about the Yankees! The tour is definitely a must-do!
We would have loved to catch a game, but MLB was on strike until the week AFTER we were there, which just means we HAVE to go back.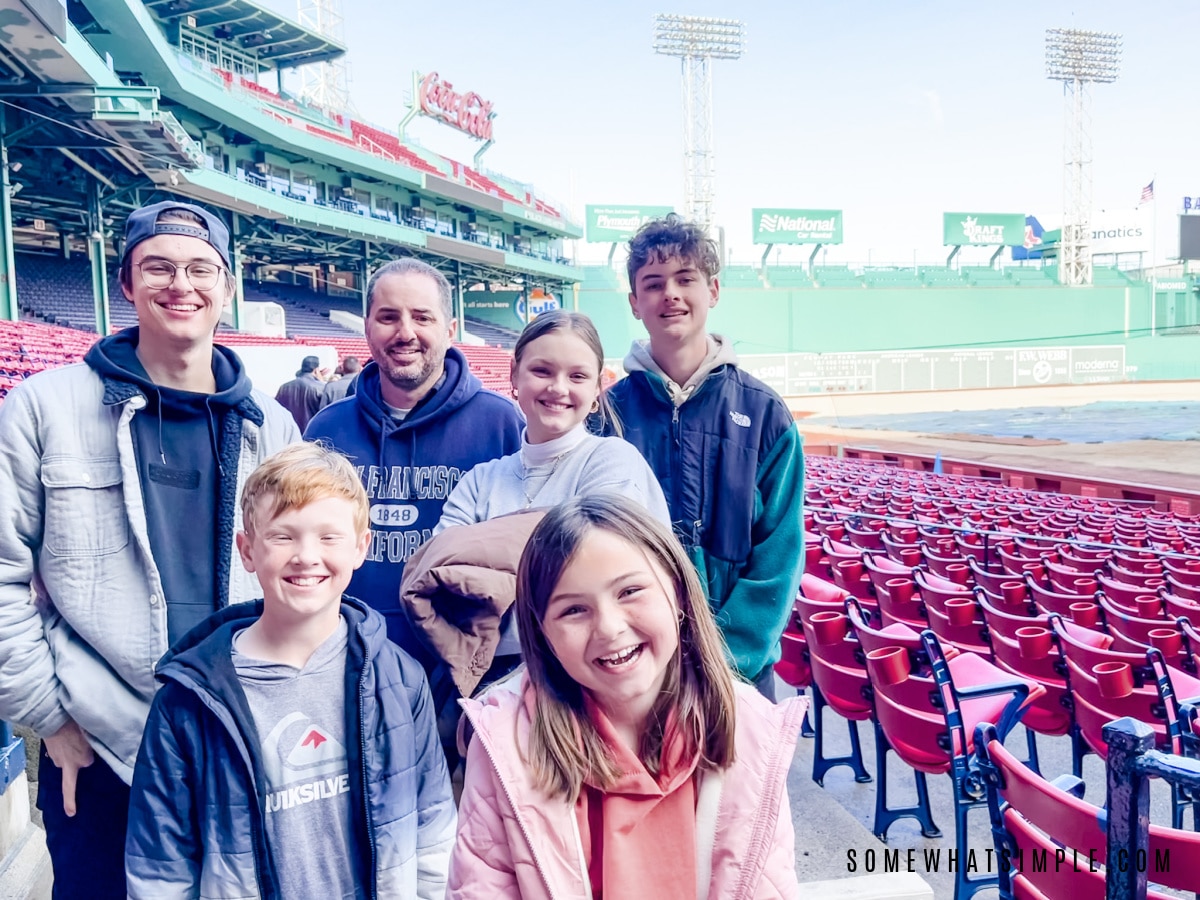 Harvard University. From Fenway, we drove to Cambridge and visited the Harvard campus. We visited Harvard Square and walked the grounds of the business school. This campus was absolutely gorgeous and I'm so glad we were able to squeeze this in!
Cambridge, MA is also home to MIT, so you can stop by there if time permits!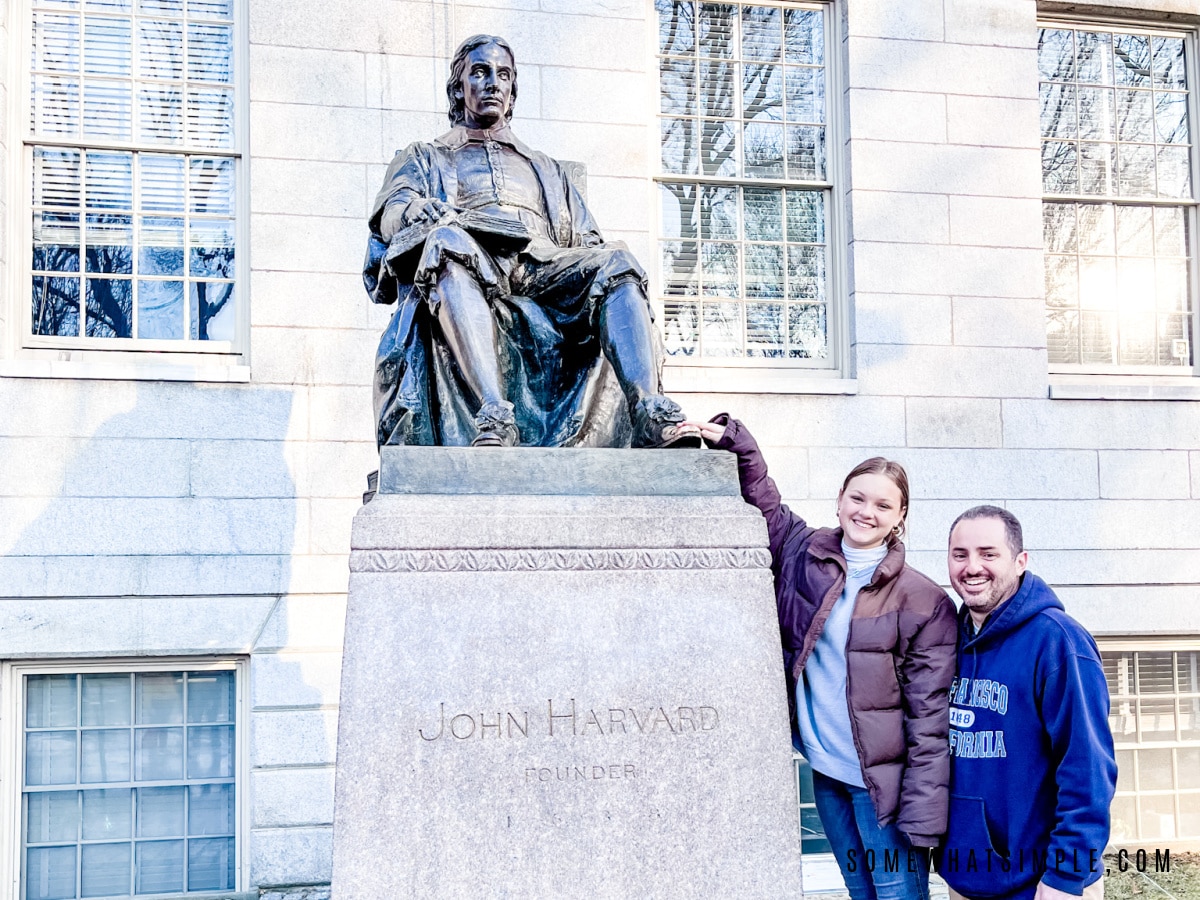 Dinner. We planned to eat in or around Faneuil Hall Marketplace, but one thing that kept surprising us about downtown Boston was how early everything closed. I had always imagined this city to be similar to New York City or Chicago with a buzzing nightlife and crowds of people walking the streets until the early morning.
Boston is not like that at all!
Most businesses were closed by dinner time, and restaurants closed shortly thereafter. We definitely didn't plan for this, and Faneuil Hall closed at 6 pm! Needless to say, dinner there didn't happen, but that's just another reason to go back, right?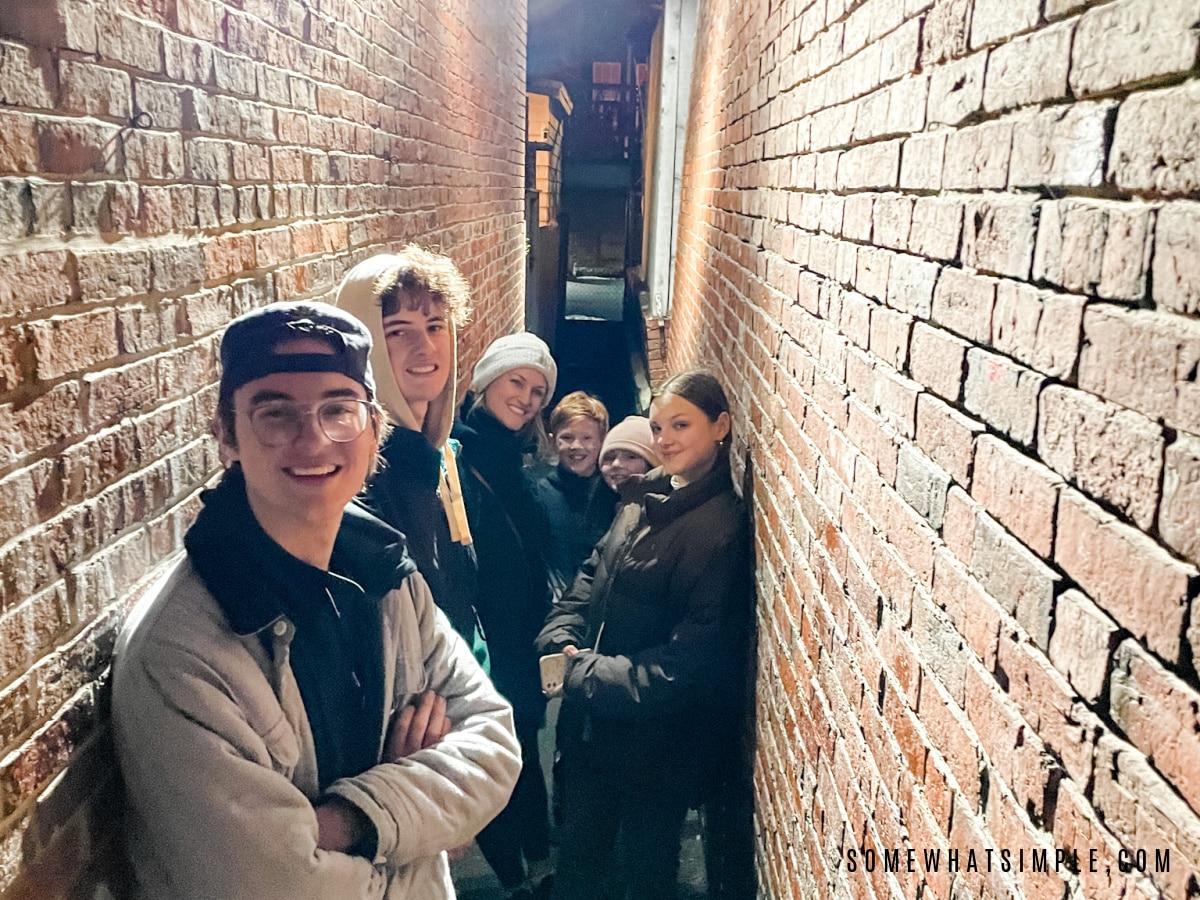 Underground Railroad. After dinner, we went on a walking tour of the Underground Railroad. This was a self-guided tour, so you can go at your own pace as you listen to stories and visit historical landmarks along the path to freedom.
We downloaded the WalknTours app and bought The Underground Railroad – Beacon Hill tour. It was only $5, and there was even a Groupon for 50% off, so for us, it was just a couple of bucks!
You can share your tour code with multiple people, so everyone in your group can listen to the tour on their own phones with personal headphones. (We just listened to it on speakerphone and it worked fine for our group.)
The tour was interesting, and I loved taking a stroll through the beautiful Boston neighborhoods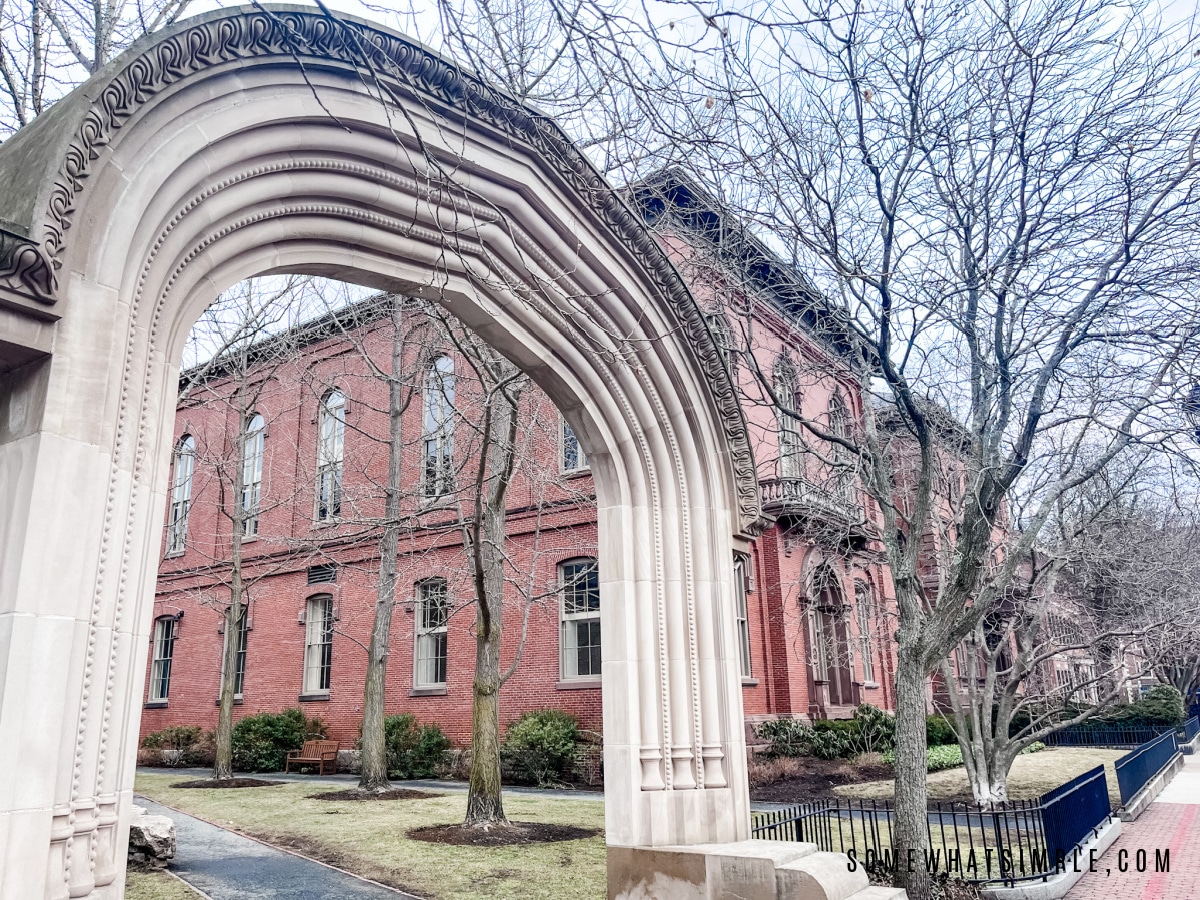 DAY FOUR – Monday
Salem. We drove from Boston to Salem and explored some of the history surrounding the Salem Witch Trials. Our friends told us they hired a walking tour guide when they were there last June, and I definitely regret not doing that! (They said it was the highlight of their trip!)
Instead, we walked ourselves through the town, stopping at The Witch Trials Memorial and the Old Burying Point Cemetery, one of the oldest in the United States. We walked down to the shore where the House of Seven Gables is and it was such a pretty walk!
We ended our time in Salem with a drive to Proctor's Ledge, the execution site of the Salem Witch Trials. We really enjoyed Salem, and could have probably filled 2 full days there!
Roadtrip. From Salem, we decided to hit a couple more states on our bucket list – Maine and New Hampshire.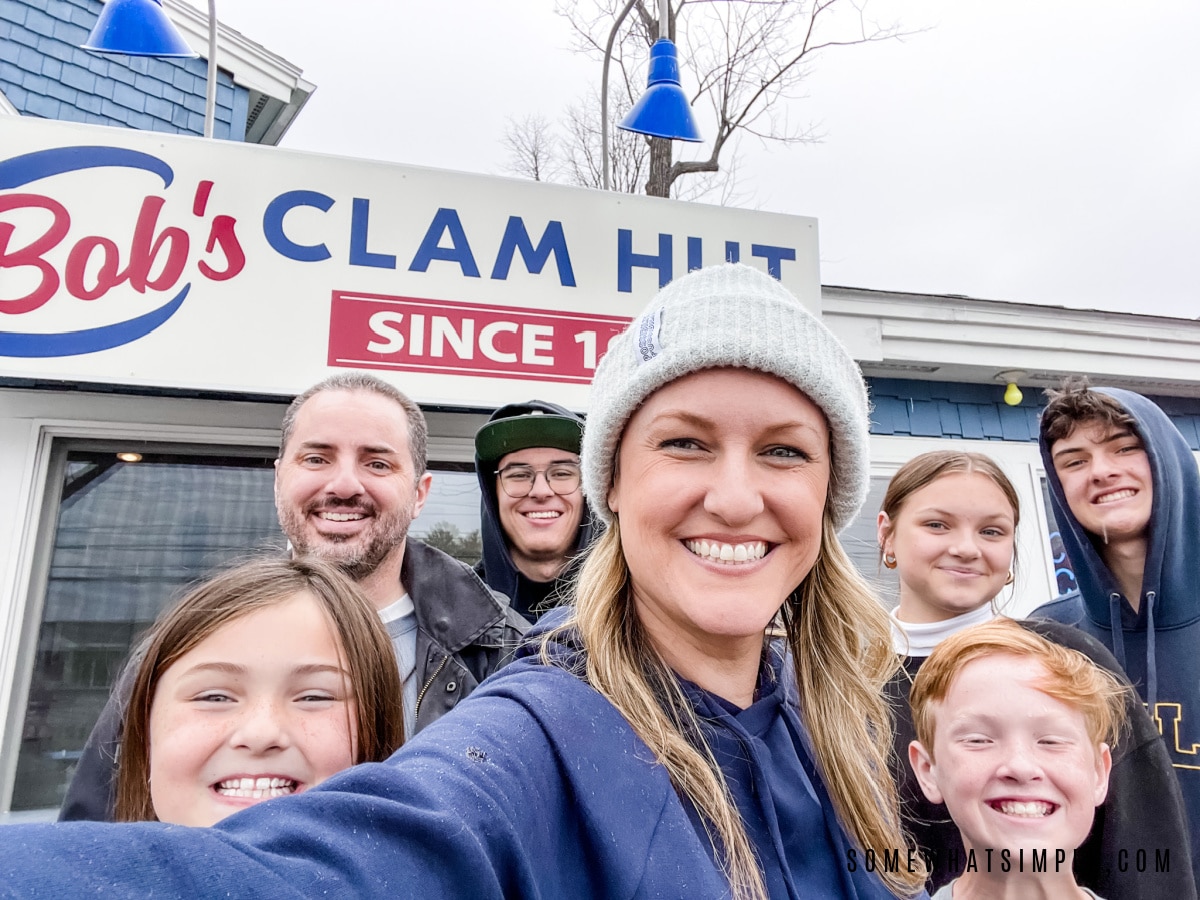 Lunch. We had lunch in Maine at Bob's Clam Hut, and it was hands-down the best meal of the trip! We ate the most delicious clam chowder and lobster rolls on a cold and rainy afternoon, and it just felt like we were experiencing the best of New England, right then and there. Good food, gorgeous scenery, and my favorite people in all the world. What's better than that?!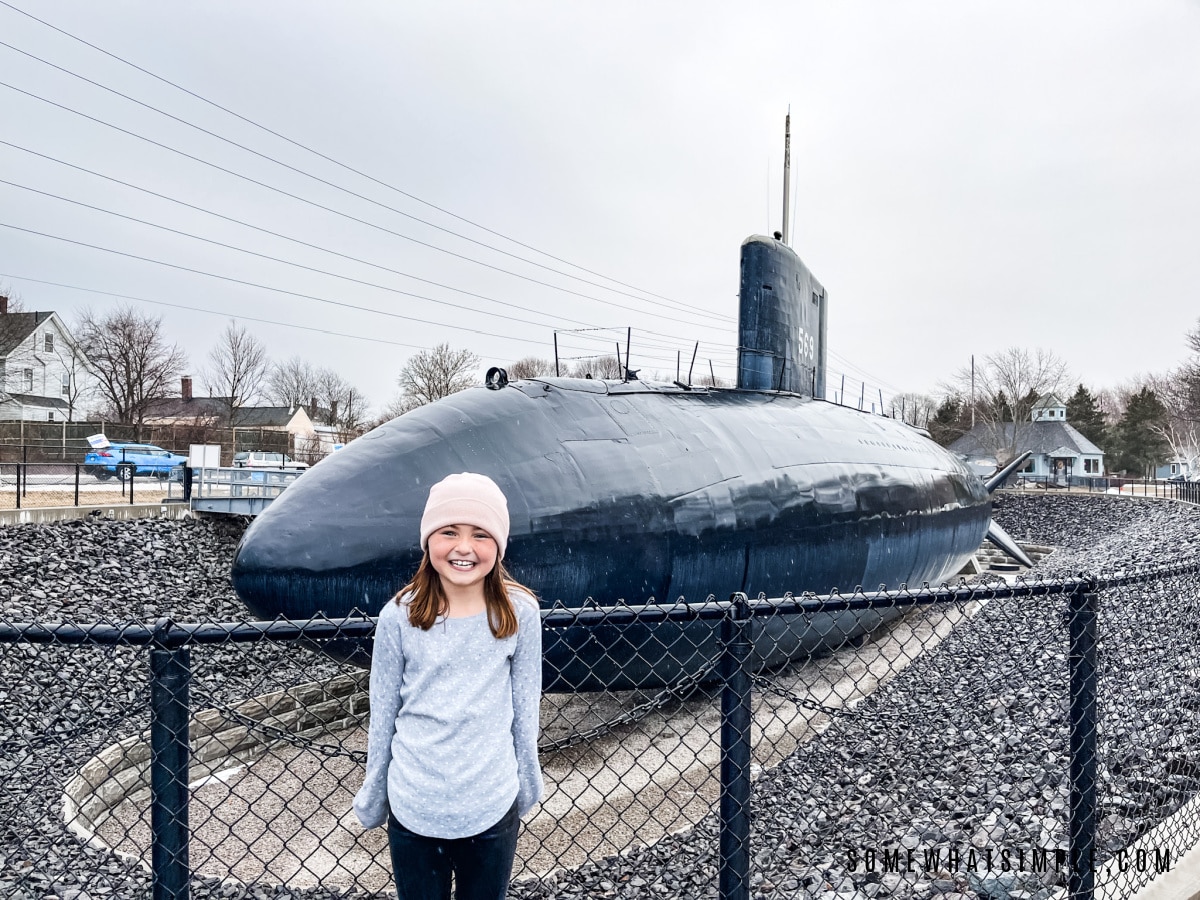 Quick Stops. On our way back to Boston we stopped by the USS Albacore in New Hampshire, and the Boston LDS Temple.
Hockey Game. Our favorite hockey team (the LA Kings) were in town playing the Boston Bruins, so we ended our trip at TD Garden for a game that was an absolute blast! We took the subway from our hotel to the arena – it was fast and easy, and the kids always love a subway adventure!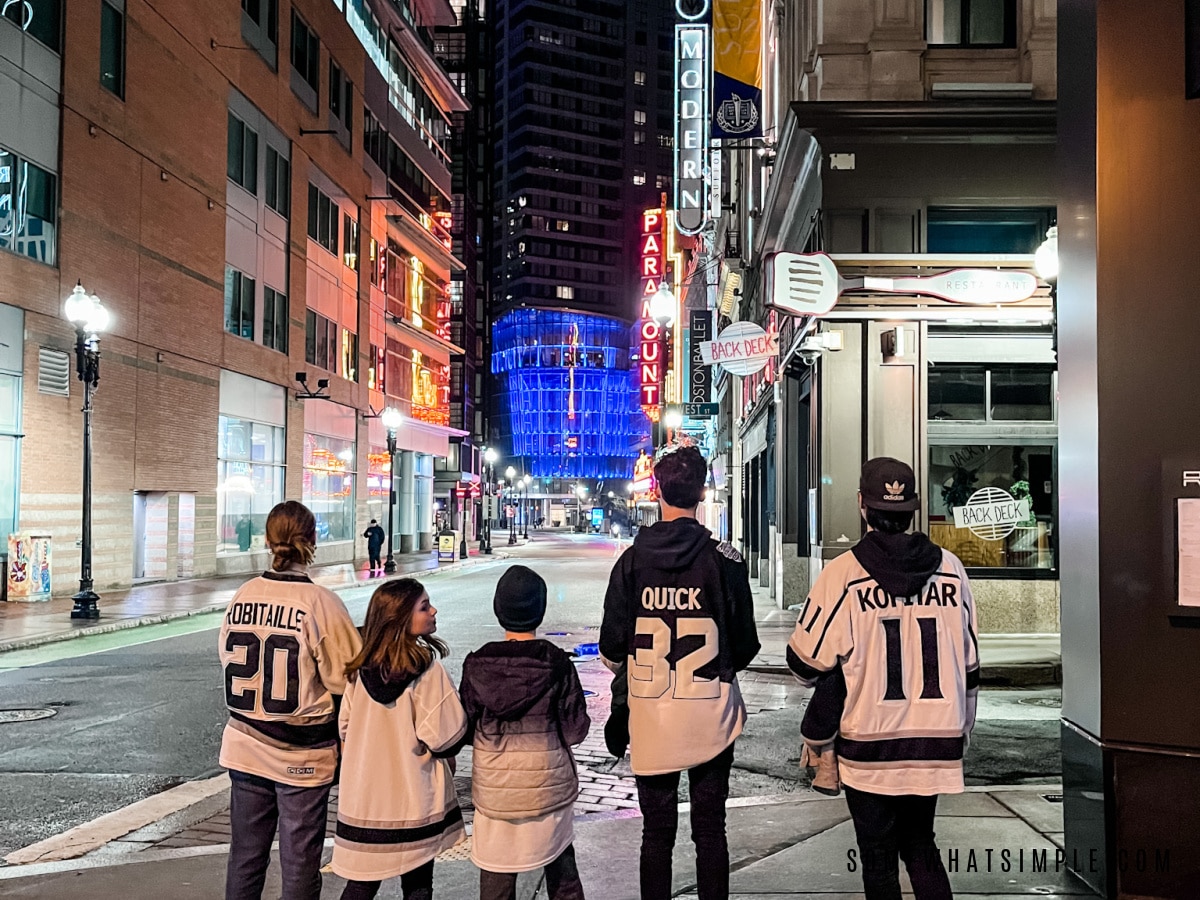 DAY FIVE – Tuesday
Tuesday morning we got up, ate breakfast, and headed back home!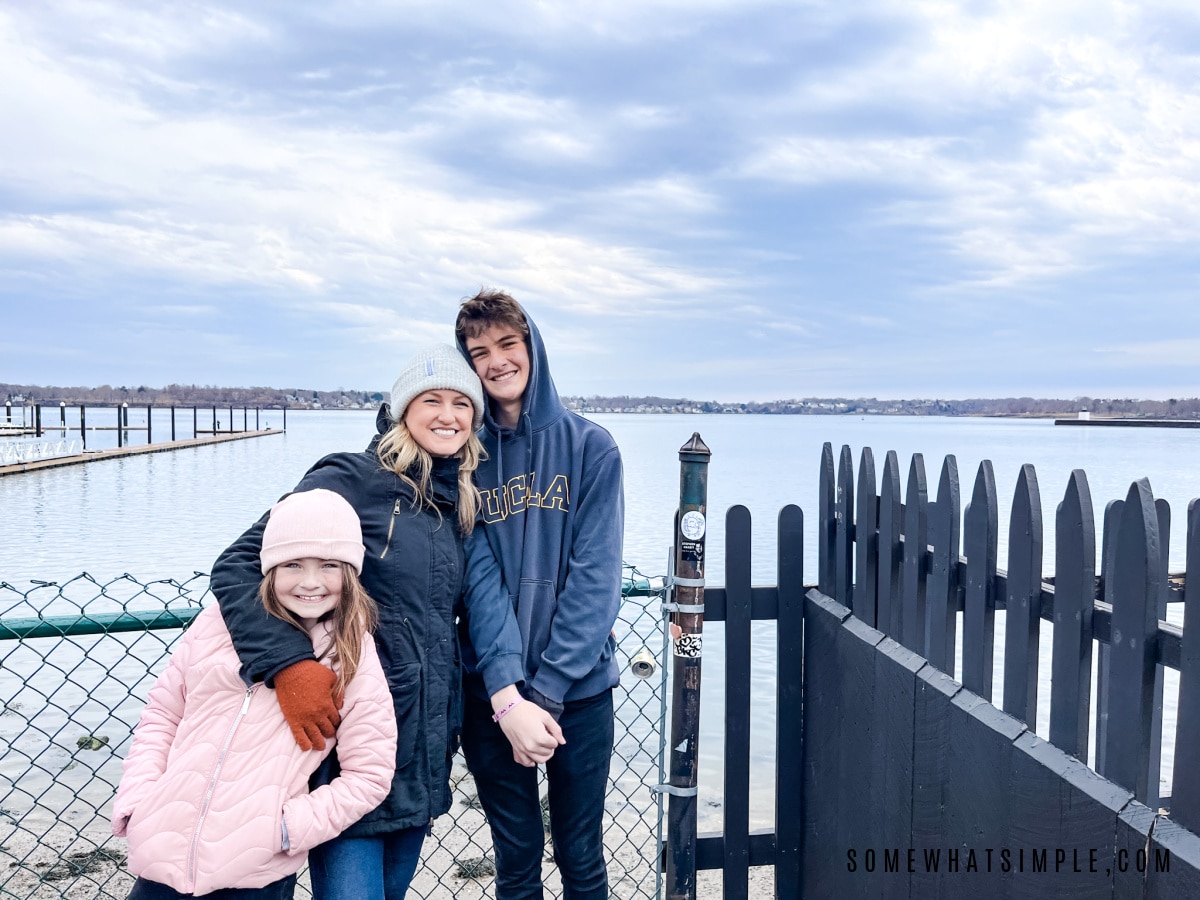 Needless to say, our Boston family vacation was jam-packed with historical attractions and city sights that were so much fun! If you've never explored Massachusetts, you should definitely add it to your bucket list!