Niagara is no longer just for honeymooners and convention attendees! It's now one of the preferred travel destinations for families from around the globe. Here are some helpful tips on how to plan the perfect family vacation to Niagara Falls!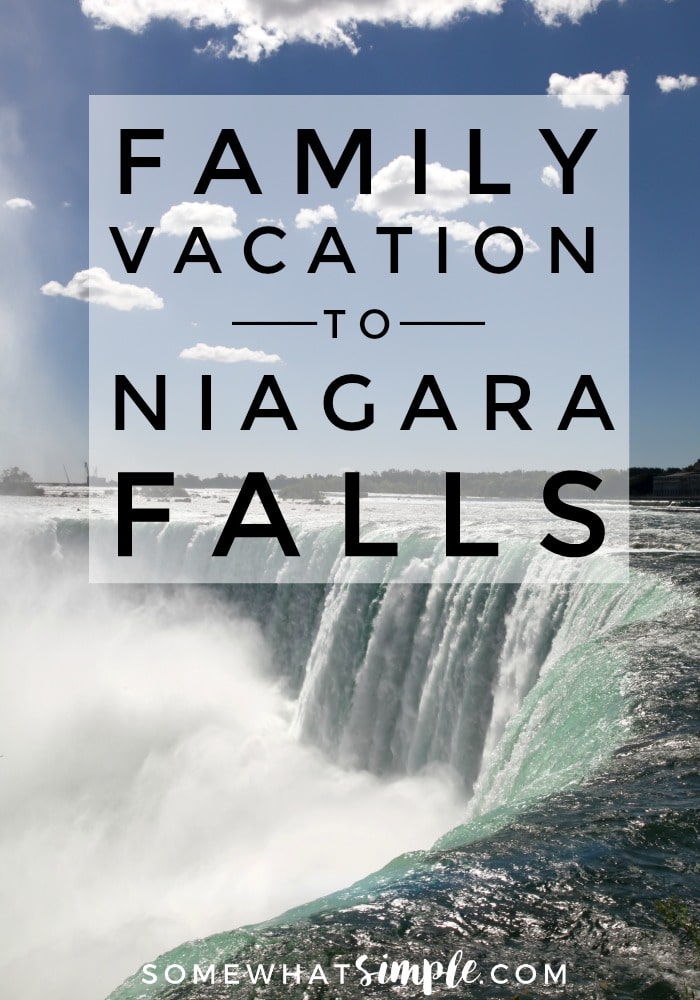 If you've been considering a family vacation to Niagara Falls, here are some great tips to make the most of your weekend getaway!
The Perfect Family Vacation to Niagara Falls
Getting to Niagara Falls
Niagara Falls could be a drive of just a few hours if you're in the northeastern part of the United States or the southeastern portion of Canada. If you're planning to fly, Niagara is just a short drive from Buffalo, New York or a two-hour drive from Toronto.
All the major car rental agencies have a presence at each airport, but be sure to ask about driving a rental car across the US/Canada border. (In some cases it's not allowed.) Walking across the border is an easy alternative, but make sure you have passports for everyone in your family, including children. Also, check into any necessary visas and other proper documents on the government website of your home country.
Where to Stay in Niagara Falls
There might be hundreds of hotels to choose from, but deciding on a Niagara Falls hotel doesn't have to be complicated! You'll find everything from luxury suites to budget-friendly options, so you simply have to decide what your needs are. Do you prefer to spend less on a hotel and more on activities? Or do you want to pamper your family while there? Is an unobstructed view of the falls top on your list?
One of the best options of places to stay is one of the properties located in the Fallsview Resort complex. There are several hotel options to choose from, and the complex offers easy access to restaurants, the indoor waterpark, and it is also just steps away from the falls. If you're looking for a great location and easy ways to get around, then this is one of the best options in the area.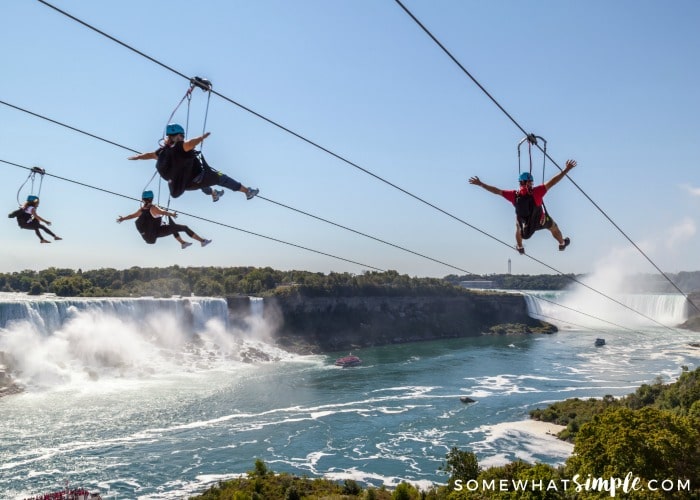 What to Do In Niagara Falls
Aside from the traditional visit to the falls and the must-do boat ride on the river, there are a number of other activities in Niagara Falls that appeal to people of all ages. Spend a day ziplining, shopping, or at Fallsview Indoor Waterpark. Take a trip to the Butterfly Conservatory or the Niagara Discover Center. They are both wonderful ways to get in touch with the natural side of Niagara. Clifton Hill is an excellent choice for after dark fun. Arcade games, mini golf, an interactive movie theater and more will keep everyone entertained for hours!
Niagara Falls Restaurants
Dining in Niagara Falls can be whatever you want it to be. You'll find the familiar chain and fast food options as well as local eateries and fine dining options. There really is something to suit all types of taste buds and budgets.
If parents are able to sneak in a date night, try Windows by Jamie Kennedy. The authentic  taste of the local agriculture is simply delicious! The Rainbow Room is another place we love. It features luxurious Italian food prepared by Massimo Capra, one of Canada's most celebrated chefs.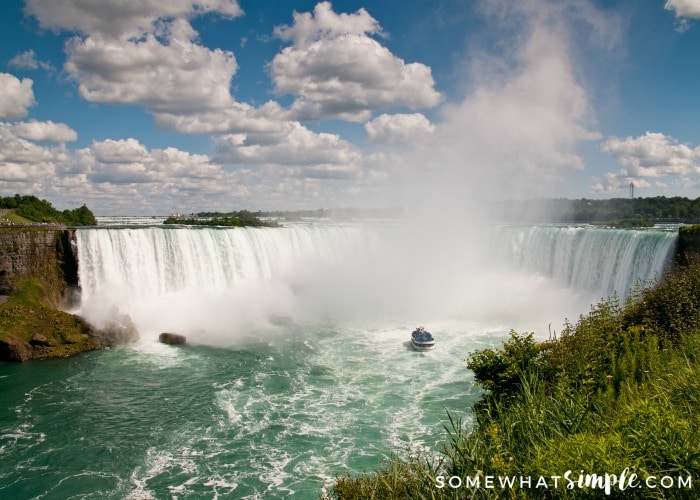 A long weekend is the perfect time for a family vacation to Niagara Falls. Choose your dates, book your Niagara Falls hotel, and then decide what you and your family want to do. You're guaranteed a weekend together that you'll always remember.
For more fun travel posts, check out these fun trips we've taken: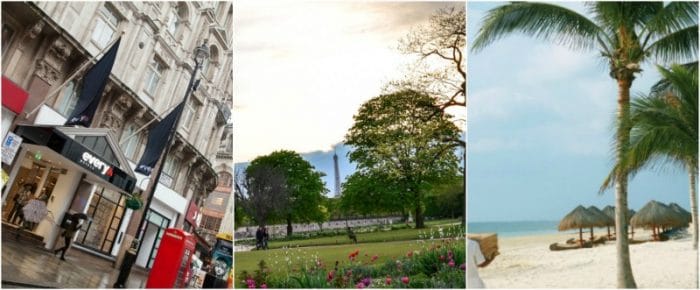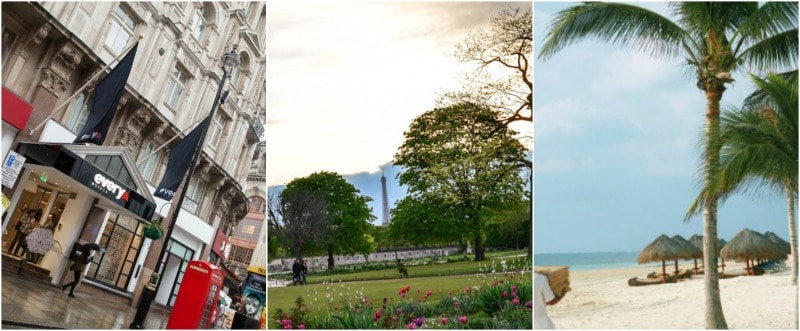 Travel to London // France Travel Tips // All-Inclusive Mexico
. . . . 
ABOUT THE AUTHOR: Cher Zavala is a freelance writer who touches on topics that relate to her everyday life. In addition to writing in her free time she also enjoys traveling and getting to know the world around her. She has built many strong relationships within the blogging community and loves sharing her useful tips with others. Email: cher (at) seekvisability (dot) com