Niagara Falls is no longer just for honeymooners and convention attendees! It's now one of the preferred travel destinations for families from around the globe. Here are some helpful tips on how to plan the perfect family vacation to Niagara Falls, Canada!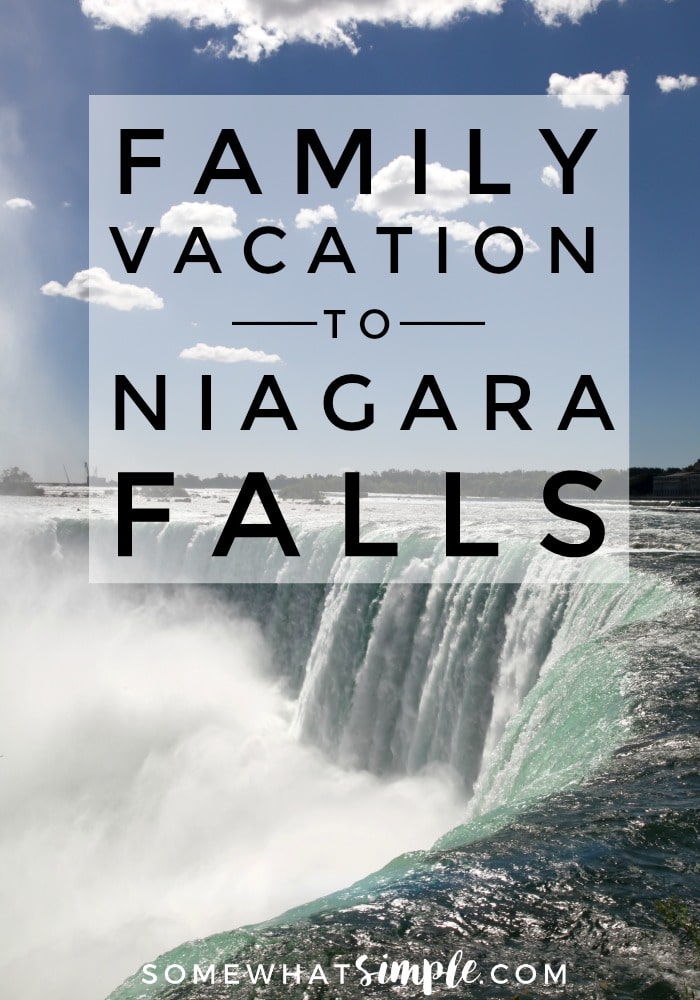 Last month on our trip back East we decided to make a stop at Niagara Falls, Canada. If you are planning a trip there, you have to stay on the Canadian side of the Falls.  Not only will you have a better view of the Falls, but there is so much more to do on the Canadian side when you're not by the water. If you've been considering a family vacation to Niagara Falls, here are some great tips to make the most of your weekend getaway!
The Perfect Family Vacation to Niagara Falls, Canada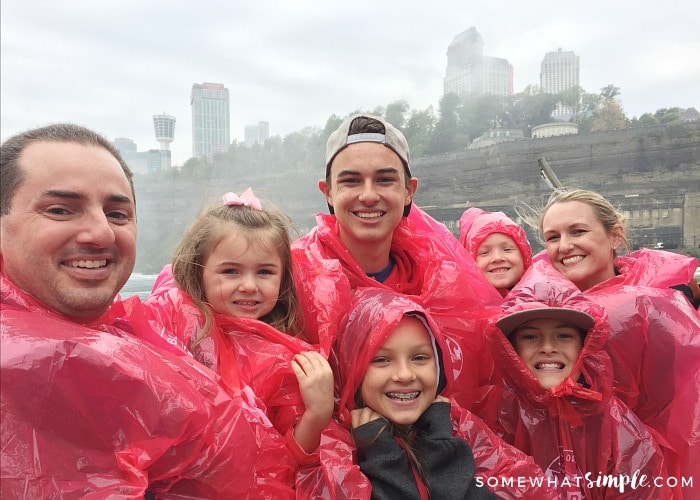 Getting to Niagara Falls
We rented a car for our vacation and there were no restrictions for crossing the border.  Most car rental companies allow you to drive into Canada but it's always a good idea to ask before you book your reservation.  If you are planning on crossing the border, be sure you have passports for everyone in your family, including children.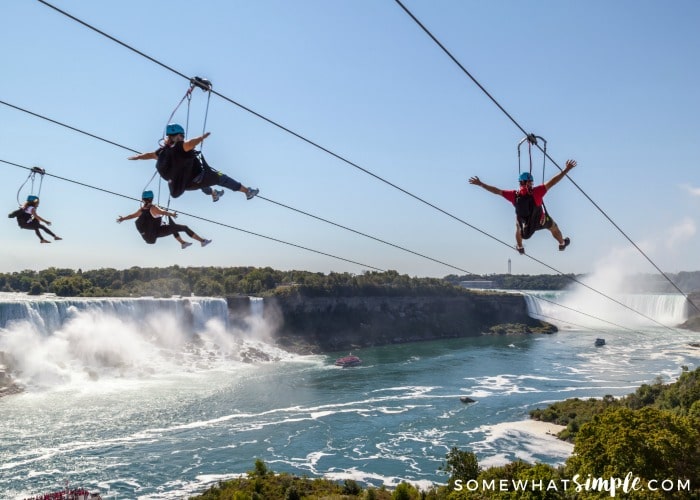 Niagara Falls Hotels
There are many hotels to choose from, but deciding on a Niagara Falls hotel doesn't have to be complicated! You'll find everything from luxury suites to budget-friendly options, so you simply have to decide what your needs are. Do you prefer to spend less on a hotel and more on activities? Or do you want to pamper your family while there? Is an unobstructed view of the falls top on your list?
We stayed at one of the properties located by the Clifton Hill entertainment district. There are several hotel options to choose from, and this area offers easy access to the Clifton Hill attractions, restaurants, the indoor water park, and is also just steps away from the Falls. If you're looking for a great location and easy ways to get around, then I recommend finding a hotel in this area.
Niagara Falls Attractions
Seeing the falls is the reason you came to Niagara, so you might as well get as close to the Falls as you can on a boat ride! I would recommend booking your cruise with Hornblower Niagara.  They are the only company operating cruises from the Canadian side of the Falls.  Be sure to buy your tickets ahead of time because they can sell out during peak travel season.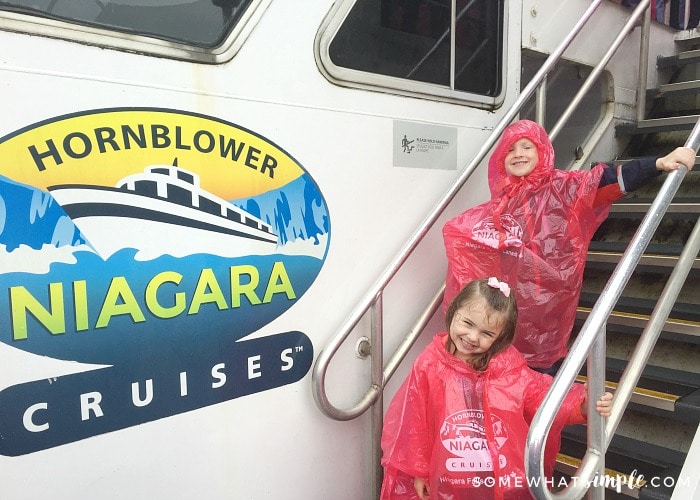 I highly recommend buying tickets for the attractions at Clifton Hill.  We spent several hours there one night and we all had a blast! There's something for everyone to do and the view from the top of the Skywheel is breathtaking. If you purchase your Fun Pass online they will include a bonus ride on the Skywheel.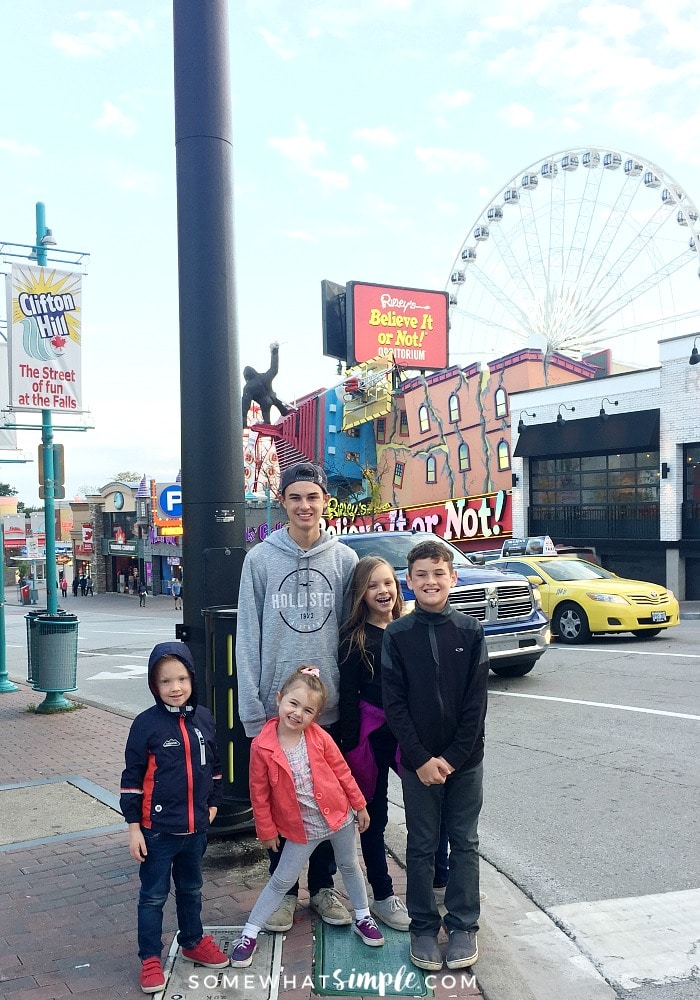 If you are going to be in Niagara Falls for more than a day, I would suggest taking a day trip up to Toronto.  My family loves hockey, so we made the trip to visit the Hockey Hall of Fame.  The scenic drive along Lake Ontario will take about two hours from Niagara Falls, Canada.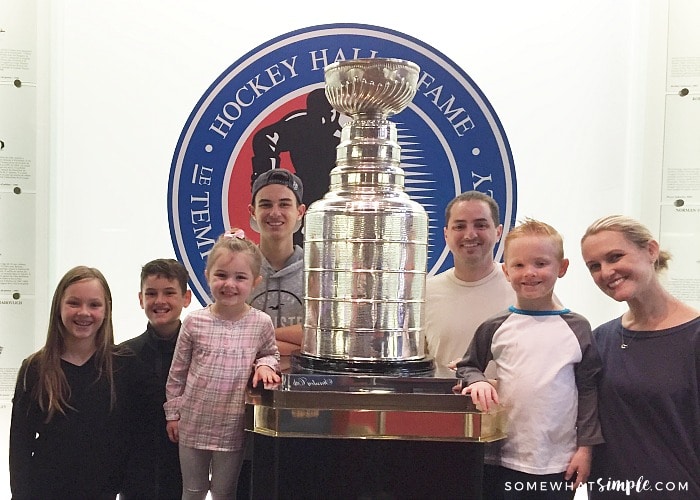 There are many other things to do at Niagara Falls that we just didn't have the time to do.  You can enjoy ziplining, the Fallsview Indoor Waterpark or the Butterfly Conservatory. Regardless of how much time you will be staying, there is plenty for your family to experience.
Niagara Falls Restaurants
Dining in Niagara Falls can be whatever you want it to be. You'll find the familiar chain and fast food options as well as local eateries and fine dining options. There really is something to suit all types of taste buds and budgets.
If parents are able to sneak in a date night, try Windows by Jamie Kennedy. The authentic  taste of the local agriculture is simply delicious! The Rainbow Room is another place we love. It features luxurious Italian food prepared by Massimo Capra, one of Canada's most celebrated chefs.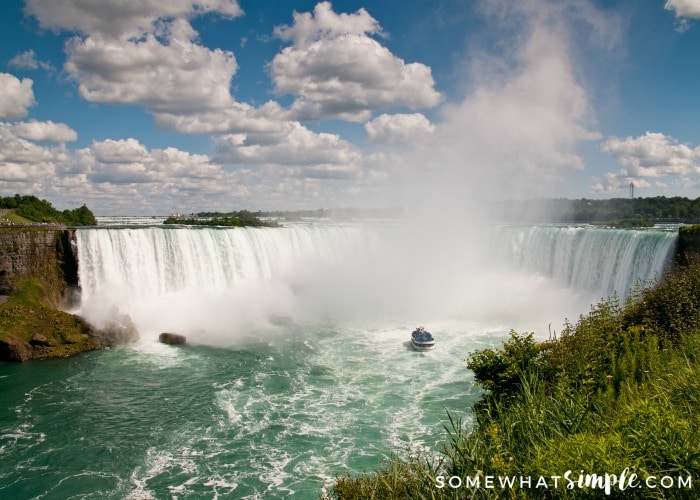 A long weekend is the perfect time for a family vacation to Niagara Falls, Canada. Choose your dates, book your Niagara Falls hotel, and then decide what you and your family want to do. You're guaranteed a weekend together that you will always remember.
More Fun Vacation Ideas
After you have had the best Niagara Falls vacation, here are a few other ideas for a future vacation.