A tiny little island with plenty of entertainment, here are 5 of our favorite things to do in Freeport Bahamas.  With so many options, there's something fun for everyone to enjoy!
Now that you've pulled into port, it's time to put down the Dirty Monkey mocktail and enjoy everything Freeport has to offer.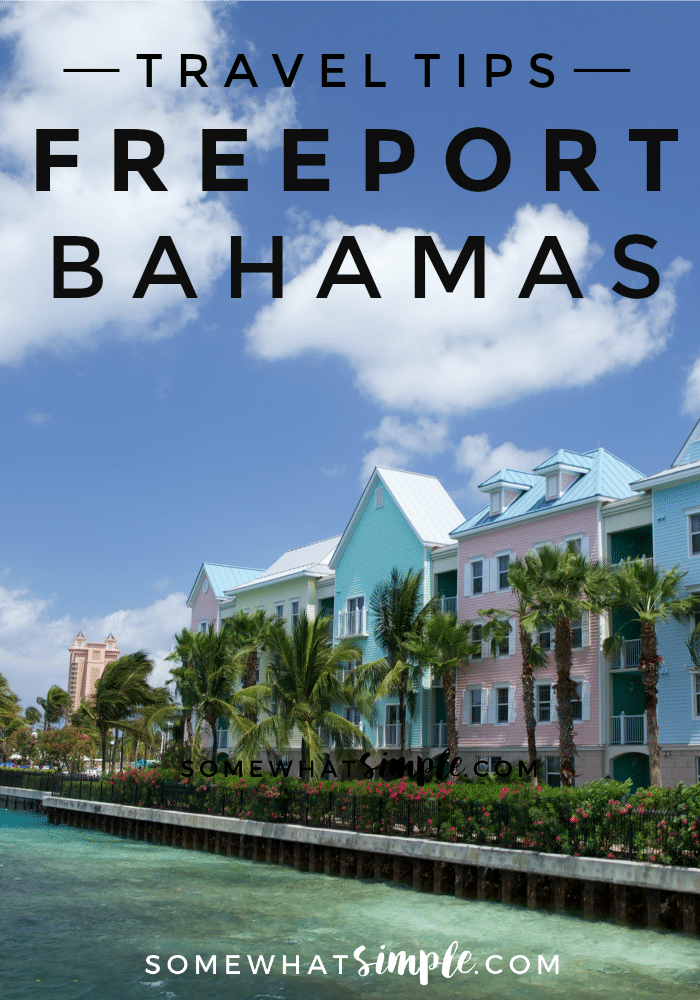 Freeport is not a super popular destination in the Bahamas and is usually used for refueling. But whether you prefer exploring the island on your own or taking a cruise excursion, there's an abundance of things to do at Freeport you might never have thought of.
Freeport Bahamas
The best way to see Freeport is to get a taxi when you exit the cruise terminal. Just follow the crowd through the shops to the locals who will be holding signs offering a variety of activities – you can't miss it! And even though most of the excursions are completely safe, we recommend sticking with approved excursions. So do your homework and review your desired activities online before getting on a bus or in a taxi.
More Great Cruise Tips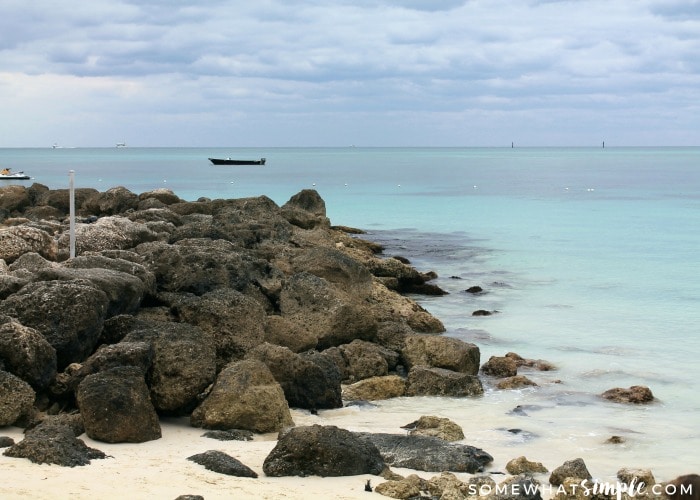 Things To Do in Freeport Bahamas
1. Junkanoo Beach
If you are looking for a beach day, Junkanoo Beach is the most popular one. It is not very far from port so you don't have to worry about missing the ship at the end of the day. In Junkanoo, you can kayak, paddle board, jet ski, and do plenty of other beach activities. For about $3, you can rent beach chairs, towels, and sometimes they have specials where if you rent a chair or umbrella they will give you 30 minutes on the kayak or paddleboard for free. If you get hungry, there is a restaurant that serves both local and familiar fare – the pizza and conch fritters are both great! Food prices are pretty reasonable, ranging anywhere from about $6 to $15. It is a great place for families to spend the day and get some beach time in!
2. Paradise Cove
If Junkanoo doesn't sound like the beach for you, look into Paradise Cove. You can get a day pass that includes transportation for around $39.99. They have an amazing white sand beach, perfect for relaxing -OR- you can be adventurous by snorkeling at Deadmans Reef. If you like sports, you can play volleyball, take a spin on the stand up paddle board, or explore the coastline via paddle boat. If you get hungry, they have a restaurant that is sure to have something you love!
3. Lucayan National Park
Not only is Lucayan National Park amazingly beautiful to see, it is also one of the only places on Freeport that lets you tour underwater caves! You can learn all about their eco-systems with a private tour or bird watch and enjoy the lush foliage and plants only found there. The park is recognized as an important bird area because it has 3 restricted birds residing there- the Thick-billed Vireo, the Bahama Swallow and the Olive-capped Warbler. It really is an amazing place to see, especially if you have kids. I know most kids don't want science lessons or learning activities while on vacation, but the things you get to experience at Lucayan National Park really are once-in-a-lifetime!
More Cruise Port Travel Guides
4. Grand Lucayan Resort
If you are looking for a more typical resort/vacation sort of thing to do, visit The Grand Lucayan Resort. A day pass to Grand Lucayan will give you access to their beaches, pool, and lounge chairs. Also included are several kids activities, a casino and some fresh water pools that are just amazing! And don't worry about getting hungry! They have several places to eat and the food ranges from typical burgers to the more exotic local flavors.  The day pass is available from 8AM to 6PM and they sell out quickly, so book fast and far in advance!
5. Explore the Port
Though simple, exploring the port of Freeport is also a great option to pass some time. Do a little souvenir shopping while browsing the various stands of handmade items. And don't be afraid to barter – they usually expect it. You can also find designer handbags (authentic and knock-offs) for a fraction of the retail cost. Some places do accept credit cards, but most want cash, so make sure you are prepared for that when you leave the ship. For a cheap place to eat, we totally recommend Mama Setta's. (Their chicken wings are AMAZING!)