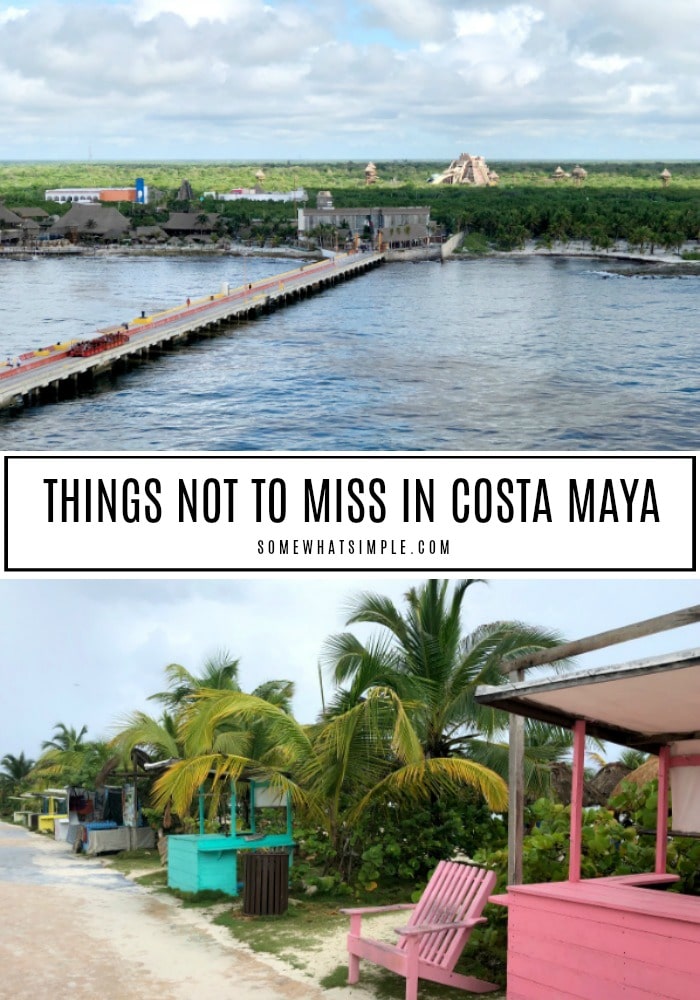 There are plenty of things to do in Costa Maya Mexico – here are 5 things you don't want to miss!
This post is in partnership with Princess Cruises. All opinions are 100% our own.
After a day at sea, sitting by the pool and drinking a Dirty Monkey mocktail, it was time to disembark and experience all of that fun at port in Costa Maya.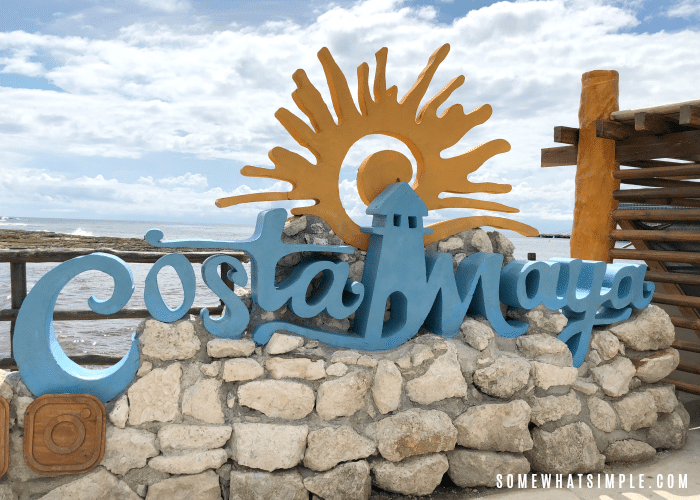 Costa Maya
For my husband's birthday this year I gave him a Surprise Vacation on a Caribbean cruise. We went on an incredible Western Caribbean cruise with Princess Cruises. One of the ports we visited on our cruise was Costa Maya, Mexico. We had never been to Costa Maya before, so this was a port we were definitely looking forward to visiting.
There were several options of things to do while we were docked in Costa Maya, and there is definitely something for everyone. My husband loves to constantly be on the go when we're on vacation, but I love to sit down and relax at the beach. Costa Maya is a relatively small place to visit so we were able to both while we were there. Here are a couple of the things we did in while we were there and a few other options we'd love to try on our next visit to Costa Maya.
More Must Read Cruise Tips
Things To Do In Costa Maya, Mexico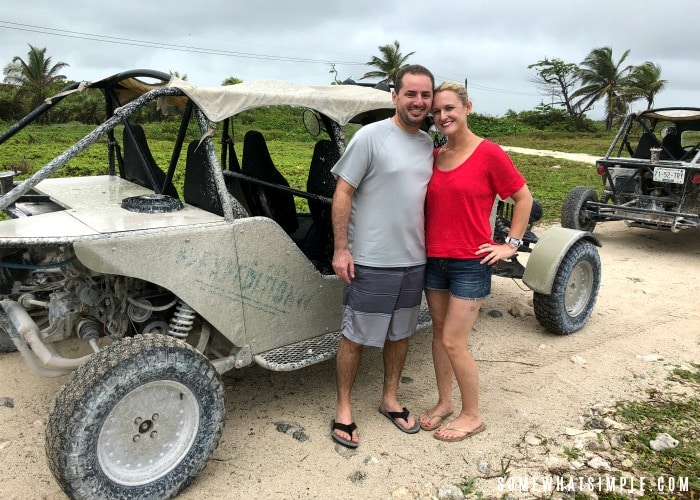 Dune Buggy Coastal Drive
The excursion we picked through Princess Cruises in Costa Maya was to drive dune buggies down along the coast. The tour company met us right outside the dock and walked us to a line of dune buggies parked just outside of the shopping area. These dune buggies were very basic, which made driving them an adventure all by itself!
Once we chose our dune buggy, we followed our tour guide through the streets of Costa Maya until we found the dirt roads that led to the coast. One word of caution, be sure to wear something you don't mind getting dirty or even ruined. You will drive through numerous puddles and you will definitely get muddy but that is all part of the fun! We drove down the coast for about an hour and then stopped for a short break to take some pictures.
More Cruise Port Travel Guides
After our break, we jumped back in our dune buggies and headed into town. Once we got back to Costa Maya, we headed over to a local beach club to relax, which brings me to my next suggestion: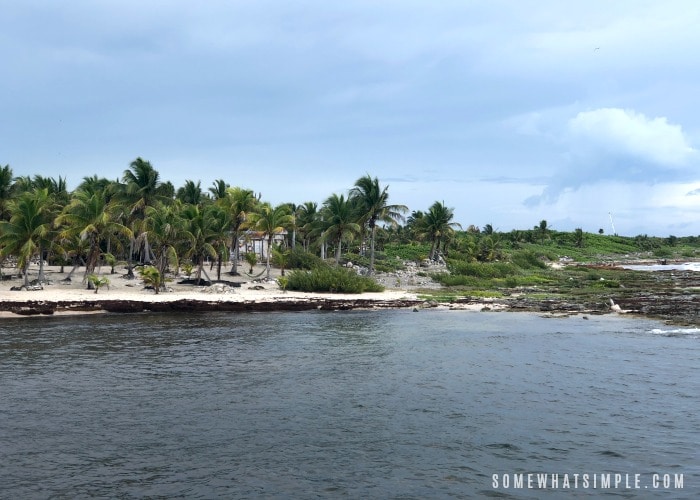 Relax At The Beach
Included in our tour was a stop at a local hotel and beach club. There are several to choose from, and they are only a short distance from the dock. If you don't book a tour that includes this, there are taxis outside the cruise terminal who can take you. These beach clubs are a perfect place to relax and enjoy the pristine beaches of Costa Maya and enjoy some of the local fare.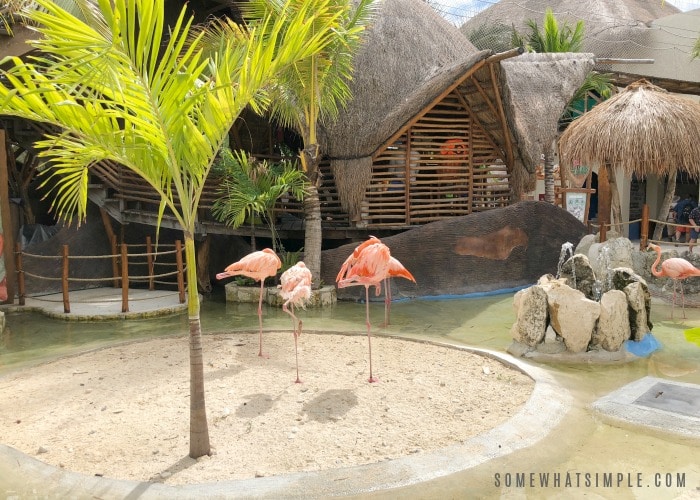 Souvenir Shopping
Costa Maya has dozens of shops filled with classic Mexican souvenirs just steps from the dock. You can find gifts for everyone on your list that they'll absolutely love. I did notice that the prices here were higher for a lot of identical items that we saw in Cozumel. Depending on the order of your itinerary, it may be worth waiting until you get to Cozumel to buy some of your souvenirs.
Visit Mayan Ruins
Located a couple of hours from Costa Maya are the ancient Mayan ruins of Dzibanche and Kohunlich. Here you will be able to transport yourself back in time over 1,500 years as you explore these ancient structures.
I would definitely recommend booking this excursion through your cruise line because of the time it takes to get there. If you booked your trip with the cruise line and you are late getting back, they will always wait for you. If you do this on your own, you may see your boat sailing off into the sunset without you.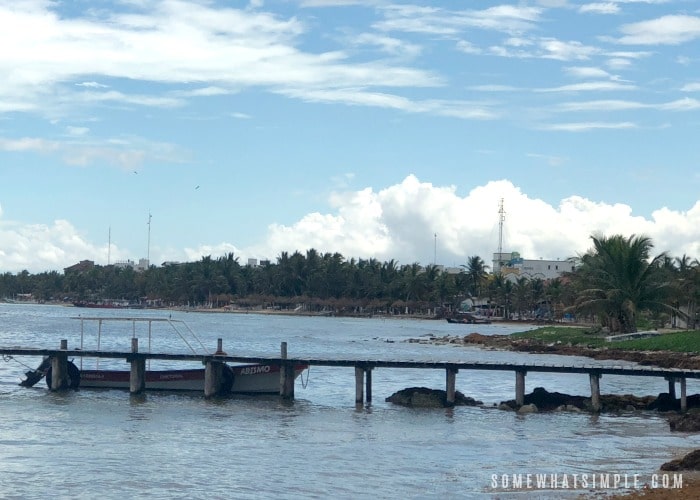 Segway Tour
One of my favorite ways to see a new city is on a Segway! There's no better way to explore Costa Maya than to zip around town on your own Segway. If you have never driven one before, you need to give one a try. They are a lot of fun and super easy to drive.
We had a blast on our Princess Cruise – and our stop in Costa Maya was one of our favorites, for sure!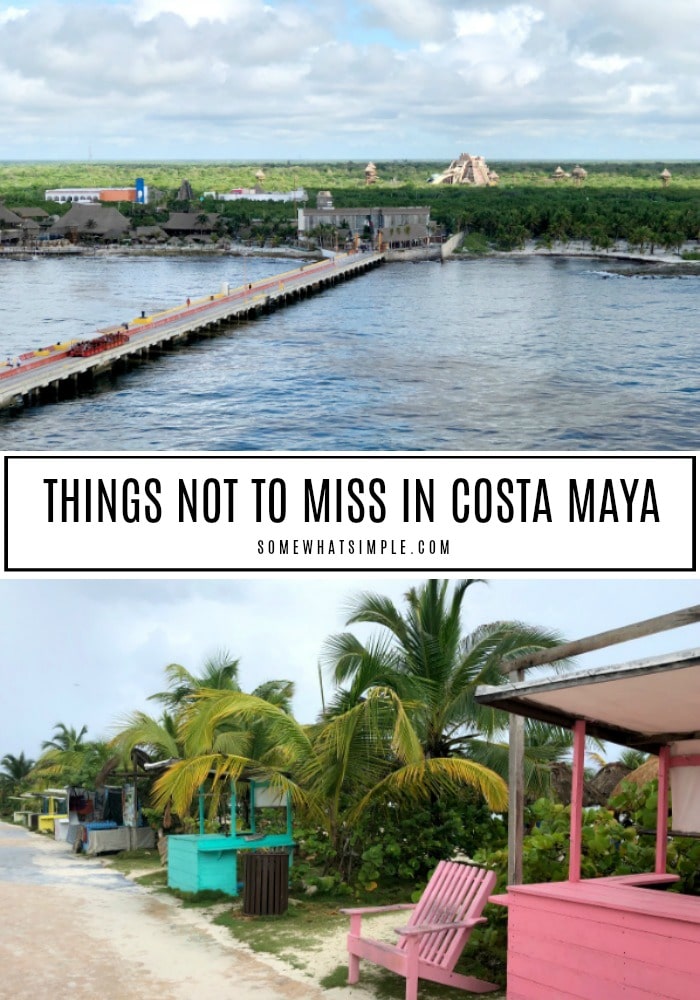 This post is in partnership with Princess Cruises. Thanks for supporting our sponsors so we can continue to provide family-friendly travel content to Somewhat Simple.