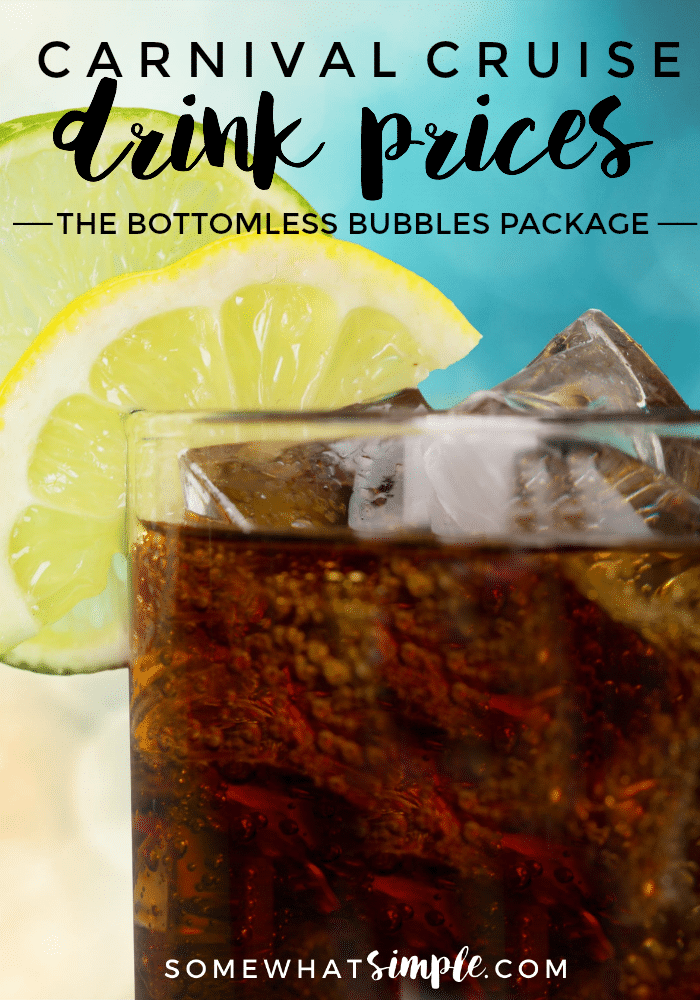 Lemonade, tea, coffee and milk are all included in your cruise fare, but what about sodas and juices? Here is everything you need to know about Carnival cruise drink prices and the Bottomless Bubbles Package!
After you decide what you're drinking on your cruise, you'll need to plan all of the fun you'll have in port. Whether you're visiting Freeport, Bahamas, the Cayman Islands or Roatan, Honduras we have you covered.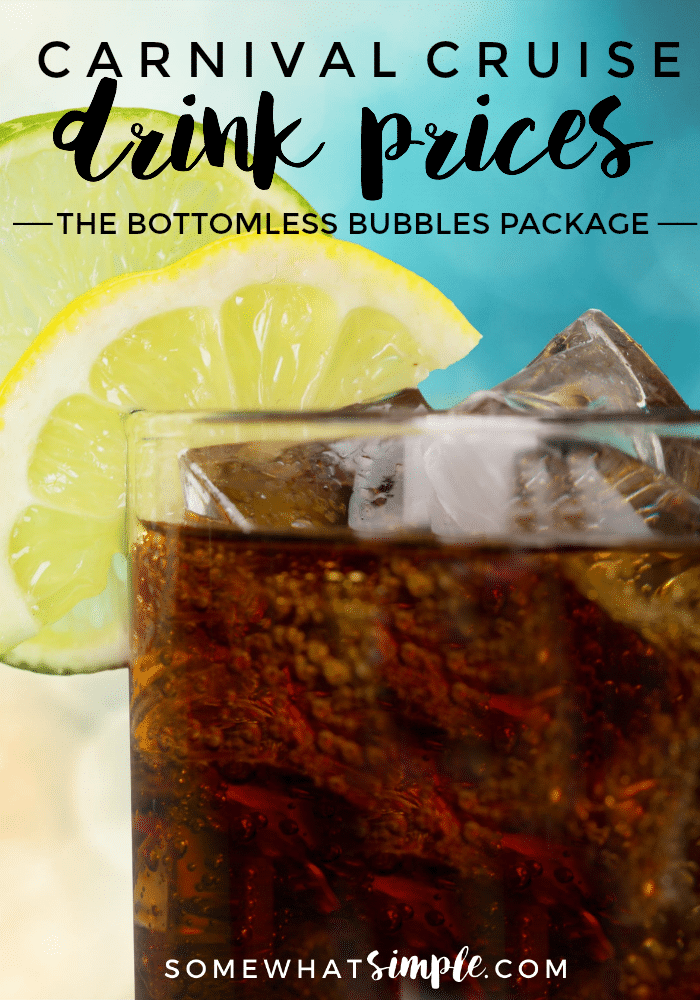 Carnival Cruise Drink Package
Not only is Carnival known as the fun ship, they are also one of the most family-friendly cruise lines. During the holidays and summer, there will be many families on the ship enjoying all the fun and relaxation.
When you pay your cruise fare, you will get free drinks such as lemonade, tea, coffee, milk, chocolate milk, hot chocolate, and water. And while those are all great options and can certainly keep your thirst satisfied, what do you do if you want to enjoy more beverages without spending a fortune on them? You buy the Bottomless Bubbles Package, of course!
What Is Bottomless Bubbles?
Bottomless Bubbles is a drink package offered by Carnival that includes mostly sodas and juices. You pay one daily rate and can enjoy as much of those drink as your stomach can hold. It is great for families that have a lot of kids or are on a budget.
What Is Included in this Carnival Cruise Drink Package?
Sodas-
Coke & Diet Coke – both with and without caffeine

Coke Zero,

Orange Soda

Sprite & Diet Sprite

Mr. Pibb
Barqs Root Beer
Ginger Ale
Tonic Water
Club Soda.
Juices-
Pineapple Juice

Fruit Punch

Orange Juice

Cranberry Juice

Tomato Juice

Fruit Punch.
What Is Excluded From The Carnival Drink Package?
Frozen virgin drinks like my favorite – The Dirty Monkey

Specialty coffees

Alcoholic beverages

Specialty drinks offered by the servers at the pool

Bottled water

Beverages offered at ports or at the gangway

Beverages in souvenir glasses

Drinks from room service/mini-bar
Must Read Cruise Tips
Carnival Cruise Drink Prices
You can add the Bottomless Bubbles package to your cruise through the fun shops on the Carnival website.
How Much Are Drinks On Carnival Cruises?
As of December 2018, Bottomless Bubbles is $7.50 each day for adults and $4.95 each day for kids. There will be a 15% gratuity added during checkout. A lot of people ask if you still need to tip when getting your drink after paying that gratuity. That is a very personal choice and is entirely up to you. It is not expected but if you get a great bartender you may want to reward them.
How Do I Use It?
It is really easy to use your Bottomless Bubbles package! When you board the ship, go to the main bar (usually located in the atrium) and get your sticker on your sail and sign card. While you are in port you'll still have to pay taxes on each drink, so don't be surprised if your soda is free but you have to pay tax.
When you want to buy your soda just go to any bar, tell them what you would like, and they will scan your sail and sign card. They will know you have Bottomless Bubbles because it will be in the computer. Drinks are 16 oz and you can only buy one at a time. This keeps people from sharing (even though some people still do).
Is Bottomless Bubbles Worth It?
If you or your family drink a lot of soda, then yes, it is worth it. Sodas priced individually on the ship are between $2-$4. If you buy more than two, you have spent way more than you would have with the soda package. Plus if you buy the soda outright there is no refills. One drink and that's it. You can buy sodas to be delivered to your stateroom but a six pack of coke is $10. If you do not drink a lot of soda or juice then it may not be a good deal for you.
Is There An Alternative?
Yes, there is. Carnival allows you to bring on one 12 pack of soft drinks per person. So if you are traveling with 3 or more people, that can be a lot of soda. If you don't mind lugging them around the cruise terminal and then carrying them around the ship while you are waiting for your room, then it is a cheaper, yet heavier, option.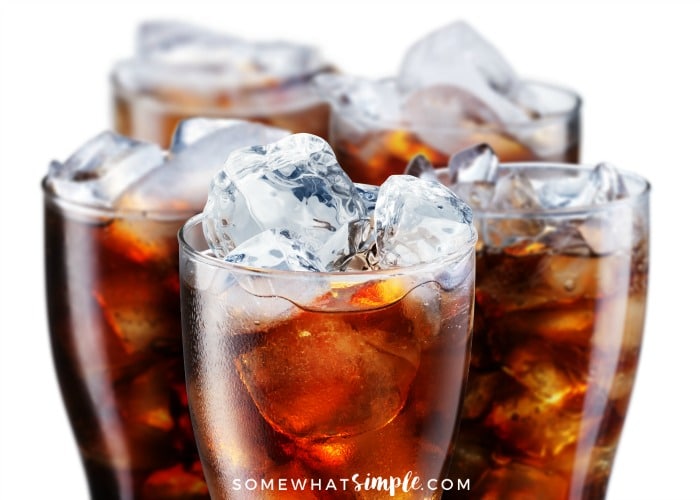 Our Verdict On Carnival Cruise Drink Prices
The Bottomless Bubbles package is not only easier, but it was a very valuable option during our cruise. I would highly recommend it as a great option for your family!