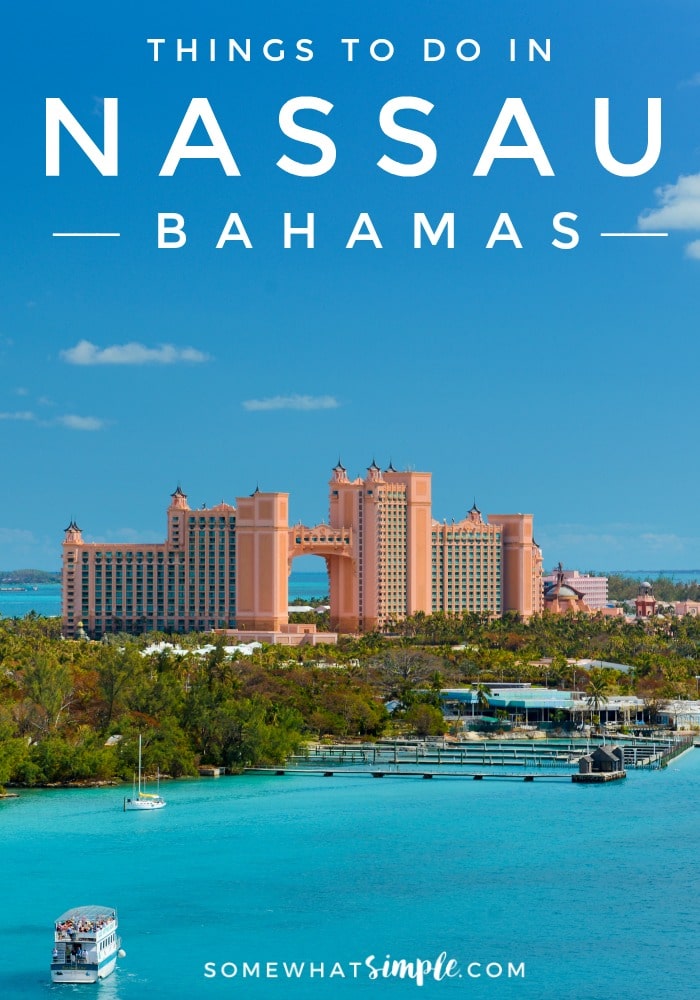 5 things to do in Nassau Bahamas that are fun and safe!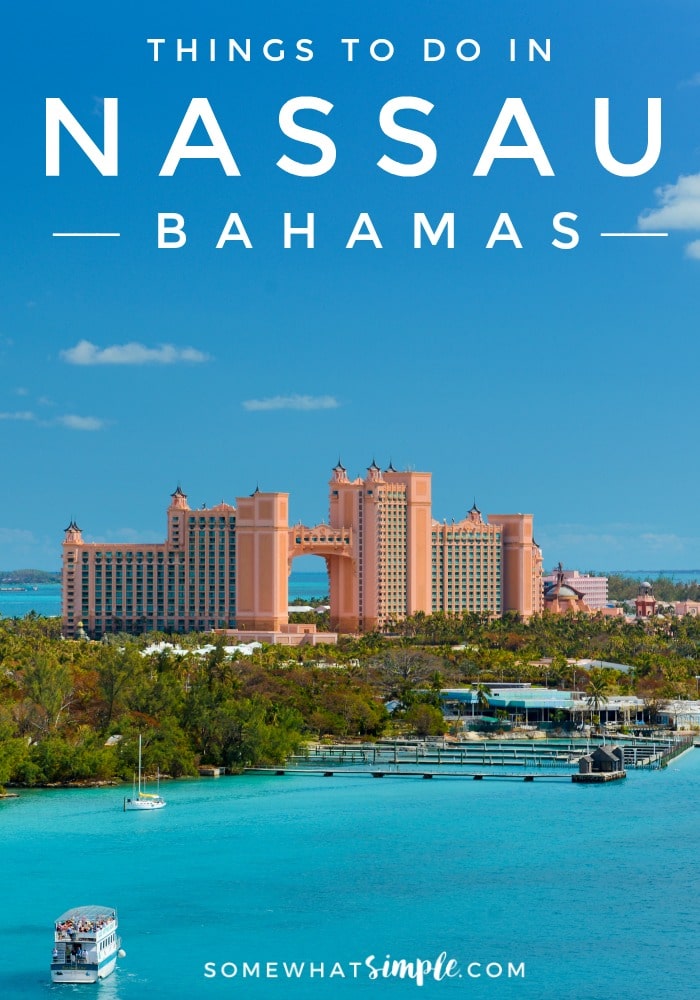 The port of Nassau is one of the Bahama's top destinations for cruise ships and all exclusive vacationers. The port is full of things to do and see, and they have popular shops and big-name restaurants. But if you want to see the true Nassau, you'll need to venture out and explore!
What To Do In Nassau Bahamas
Junkanoo Beach
One of the best free things to do in Freeport is to visit the beach. So if you are looking for a great beach day, Junkanoo Beach is the most popular one. It is not very far from port so you don't have to worry about missing the ship at the end of the day. In Junkanoo, you can kayak, paddle board, jet ski, and do plenty of other beach activities.
For about $3, you can rent beach chairs, towels, and sometimes they have specials where if you rent a chair or umbrella they will give you 30 minutes on the kayak or paddleboard for free. If you get hungry, there is a restaurant that serves both local and familiar fare – the pizza and conch fritters are both great! Food prices are pretty reasonable, ranging anywhere from about $6 to $15. It is a great place for families to spend the day and get some beach time in!
Atlantis Nassau
Atlantis Water Park is the most popular destination in Nassau. You can get a day pass and spend the day riding the water slides, relaxing by the pool, or ride some thrilling rides. If you have kids, this is where you want to be. It will be crowded, it will be hot, and it will be a lot of fun! Atlantis has 11 swimming pools, a mile long river ride, high-powered water slides, and Atlantean themed water towers. You can also head to Dolphin Cay's – an extraordinary environment of marine life – where you can choose from interactions with dolphins or stingrays, work as a trainer for the day or snorkel the Ruins at Atlantis.
Arawak Cay
Arawak Cay is more for couples and foodies, but if you want to relax and just enjoy being with the locals, this is the place you want to be. They have an array of restaurants that serve more local fare – the fried conch is the best thing on the menu! You can try seafood delicacies like shrimp, snapper, and lobster tail.
Graycliff Chocolatier
Graycliff Chocolatier is a chocolate lovers paradise and their tours and workshops are fantastic! They are located in an amazing historic building in downtown Nassau. On their tours, you will learn the chocolate making process from from bean to bar. It is not only informative, but really fun! (My kids LOVED the chocolate workshop!) If you really want to indulge, do the Tasting Tour and learn how to glaze, dip, and combine exotic flavors. It may not sound like much, but I promise it is an experience you will always remember!
Tru Bahamian Food Tours
If you are a die hard foodie, forget the sand, beach, and water! I have an activity that is going to knock your socks off. Tru Bahamian Food Tours. With this tour you will visit some of the local secret spots and savor the traditional Nassau cuisine. You will explore cafes, tiny eateries, food stores, and ethnic restaurants and meet some of the masters behind the dishes. The food is honestly mouth-watering, plus you'll learn a lot about the culture and colonial history. You can do a cooking class that includes a lunch experience where you will prepare a 3-course Bahamian feast working with a local chef in a 5-star kitchen. It is a foodies dream come true! These tours can be expensive, but it was well worth the cost!
Blue Lagoon
Blue Lagoon is known for its beaches, but the best thing to do there is the Sea Lion Encounter. You will have the opportunity to get up close and personal with Sea Lions! After a safety briefing with professional handlers, you will stand on a specially designed, waist-deep water platforms in the calm lagoon to touch, feel, play, and hug these affectionate marine mammals. They also have professional photographers that will capture all the fun. This activity fills up very fast so book it well in advanced!
What Are Other Fun Vacation Ideas
There are plenty of things to do in Nassau Bahamas!
Nassau is a city full delicious food, amazing beaches, and some of the friendliest locals you will ever meet! It is definitely a place that you need to visit at least once.