Headed camping this summer? This free camping checklist printable will help you remember all the necessities you need to better enjoy the great outdoors! You COULD camp without this, but I wouldn't recommend it. 😉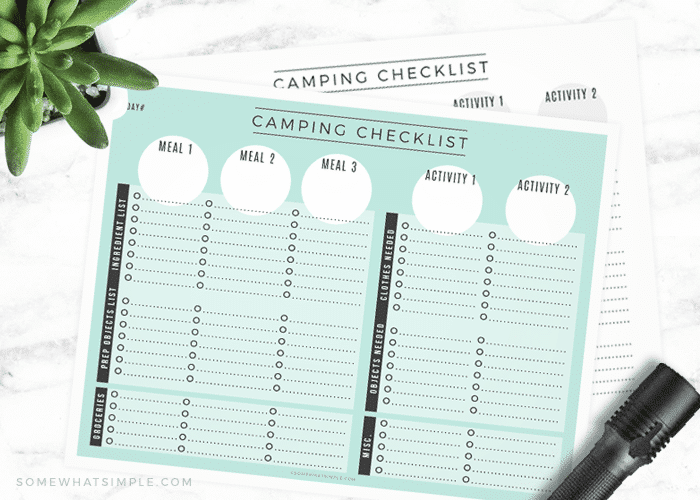 the only camping checklist you'll ever need
We're going camping this weekend.  I have a 6-month-old.  Pray for me.  😉  Even though the actual camping part will be interesting, I do have one blessed item that will help ease the stress of preparation.  Last year, I shared this camping checklist because I had so much success with it – planning our camping trip was a breeze!  I LOVE this list.  And it comes with handy places to make checkmarks in.  Even better.  I will be using it again this weekend for sure.
Here are some other camping ideas that can go along with your camping checklist: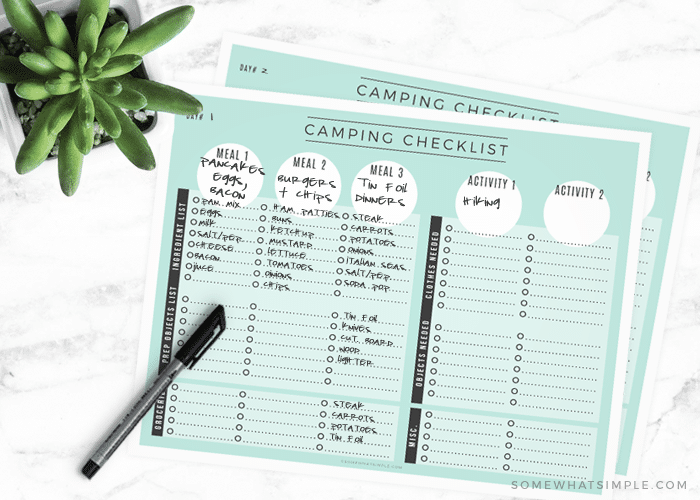 The best camping checklist
I cannot even begin to tell you how many times I have forgotten items, important items, like that spatula I just might need to flip those dang pancakes, so I don't end up using a plastic spork to peel breakfast off the griddle.  (It's the thing nightmares are made of, people.)  Or the bug spray that I pulled out, but left on the counter because I didn't have a handy-dandy checkbox system to help keep track of what I have or have not actually packed.
I never want these types of tragedies to happen to anyone else, so I'll share my list with you as well.  Go.  Grab your tents and your s'more skewers.  Get one last camping trip in.  And use this list.  It will save your sanity.  And your breakfast.  🙂
Free Camping Checklist
click to download our Simple Camping Checklist
click to download our Simple Camping Checklist in black + white
Hope you all have a fantastic weekend!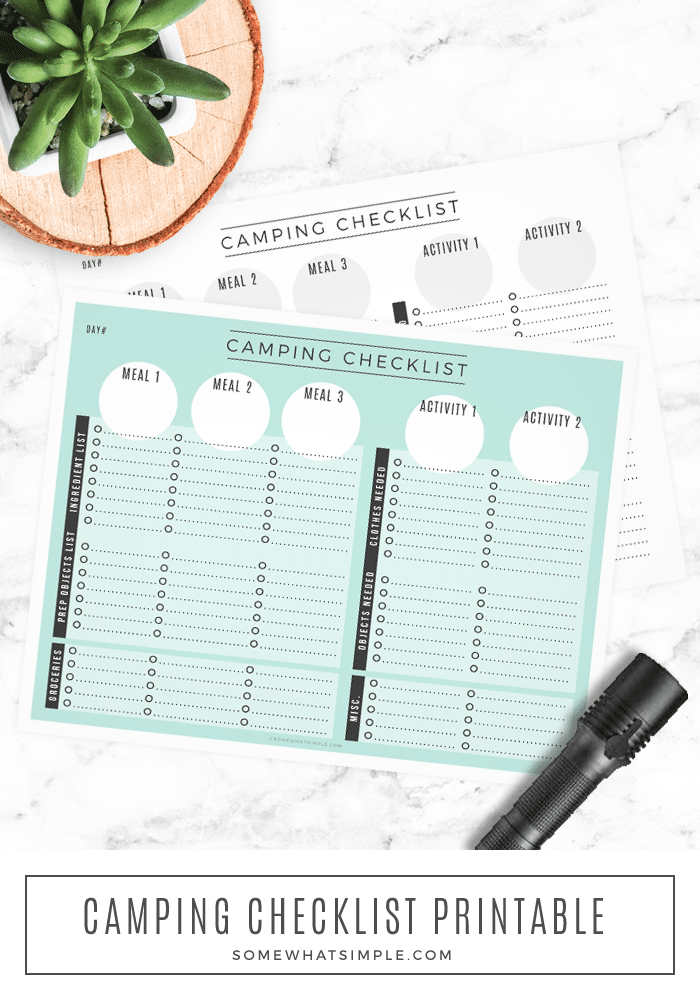 This post originally published on Somewhat Simple in September 2012 but was updated in 2018 with a new design.