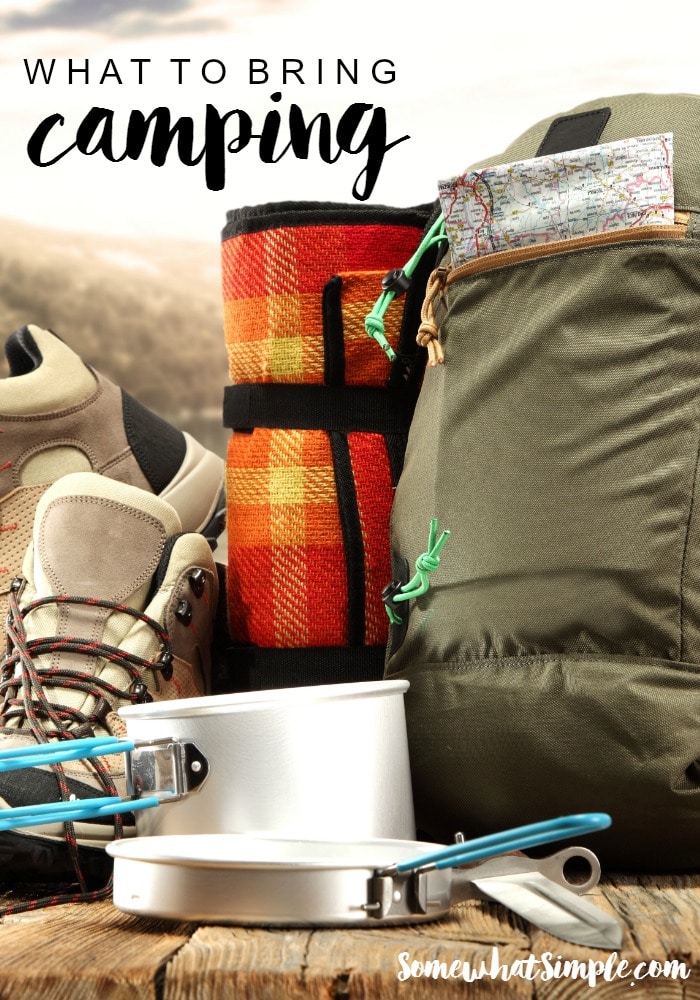 Everyone knows the must haves for a great camping trip — tent, sleeping bag, map, etc. But many don't think of items that ease the task of living off the landscape for a few days. Today we're going to share our favorite things to bring camping – 5 items to pack to make "roughing it" not so rough!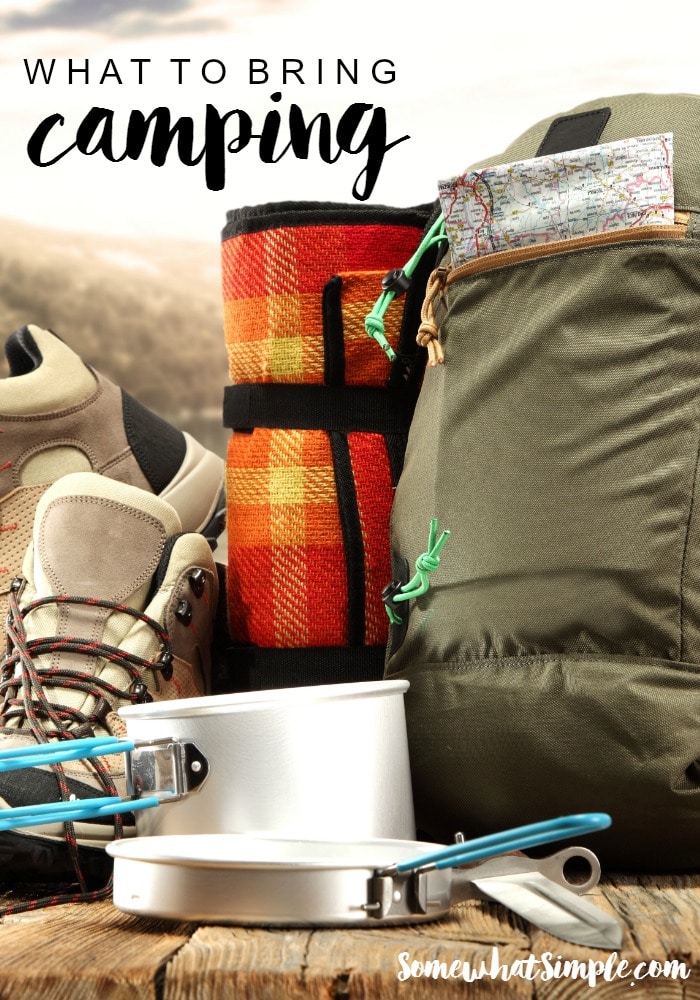 It's a great day for a weekend getaway, the beach is too far, your relatives are too personal, and the city is too expensive. So where is the best choice? Your backyard. No, not your actual backyard, but America's backyard. Few exploits are as rewarding as hiking a beautiful trail, constructing a great campfire, and relaxing with friends and family.
Keep in mind you'll need to pack a few necessities for a fun, and safe, adventure. Sure, it's exciting for the diehards to rough it in the middle of the wildlife-ridden woods, but for most weekend warriors, the intention is to simply enjoy a relaxing and inexpensive experience with loved ones. So if you're looking to get away without the hassle of living a lumberjack's life, grab your basic gear and don't forget these 5 important products.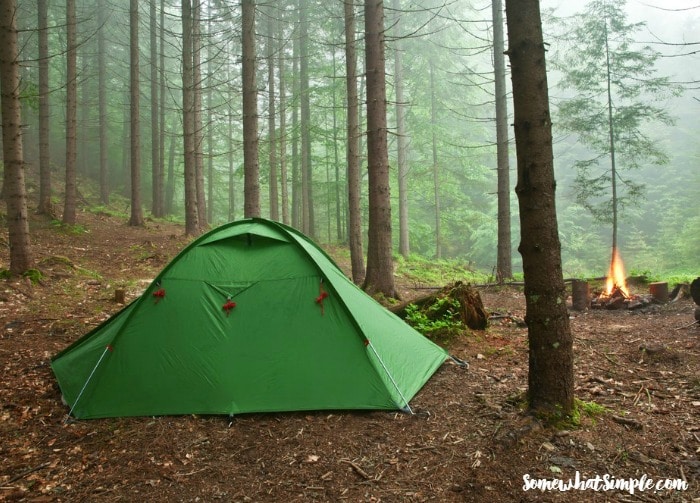 Things to Bring Camping – 5 Items to Make "Roughing It" Easier
1. Tools
It won't be a fun trip if you don't return safely. That's why you'll need to take a few tools with you. First, grab a tire iron, jumper cables, and all the usual car accessories. After all, arriving to your campground is a key component of enjoying your getaway. Don't forget to pack a hammer, hatchet, and saw either. Even if the plan is to buy firewood once you arrive, having the necessary tools to make your own supply is always a good idea.
You can include knives, rope, and tarps for your everyday camping needs. Hanging up garbage at night, throwing a tarp over your tent during a rainstorm, and whittling hot dog sticks are common luxuries that many campers might not think about before departing. While you're preparing to leave, be sure to add some sort of lighting to the camping checklist. Flashlights, lanterns, and batteries will come in handy if you must leave your tent in the middle of the night.
2. Proper Gear
Just about every camping trip involves some type of activity. Whether it's hiking, swimming, or rock climbing, you're going to need the right type of gear. Bring a backpack to store lunches, rain wear for those soggy mornings, and warm clothes for cool nights. Possibly the most important accessory is a good pair of boots. Of course sandals or sneakers are comfortable for loafing around the campsite, but when you set out on an adventurous trail, you're going to need a good pair of shoes. Being prepared ensures a safe and pleasurable journey.
3. Toiletries
Another category that is often overlooked, toiletries provide comfort you probably don't think about on an everyday basis. Try going a day without deodorant, shampoo, or toilet paper though. Chances are that your getaway won't be as enjoyable of an experience. Take some extra time to think about what won't be readily available in the wilderness, and plan to compensate with supplies you can pick up beforehand. Hand wipes, sanitizer, soap, and toothpaste are all important and not so easy to find products when you're living in a tent for a few days. Even towels, shower bags, and combs fit into this category. If it is something you use frequently at home, take it with you or find a convenient substitute.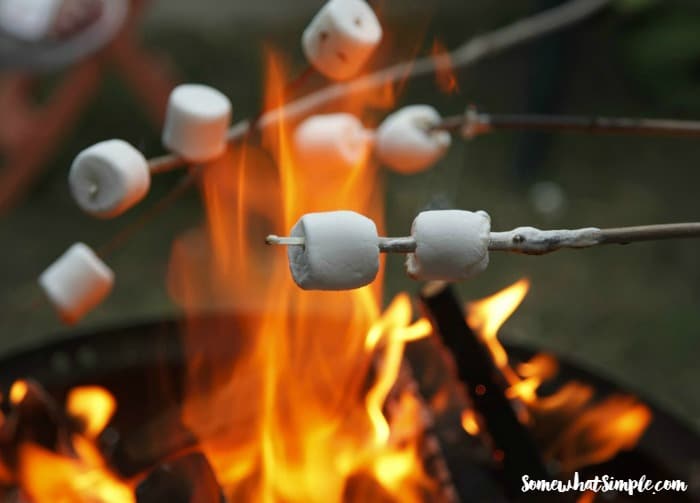 4. Gadgets
You're going to want some grub, and you're going to want it hot. The best solution is a portable grill and propane tanks. But, maybe don't completely abandon open-fire cooking, as no trip to the outdoors is complete without such an experience. Keeping your phone alive will also be important, so take along an external charger. Service will likely be spotty, however, so something more reliable — like a GPS — is also advisable to help you know where you are.
5. Safety Items
Scrapes, cuts, bruises, and insect bites are going to be a part of any outside adventure. Thankfully, you'll have a first aid kit to handle anything that requires more than a Band-Aid. Add bug spray, sunscreen, and work gloves to the list of necessary safety items as well.
. . . . .
Whether you're planning a quest to the wooded wilderness that's next door, or the one that's a few states away, remember these few simple things to maximize your experience.
Here are a few more camping ideas you might find helpful: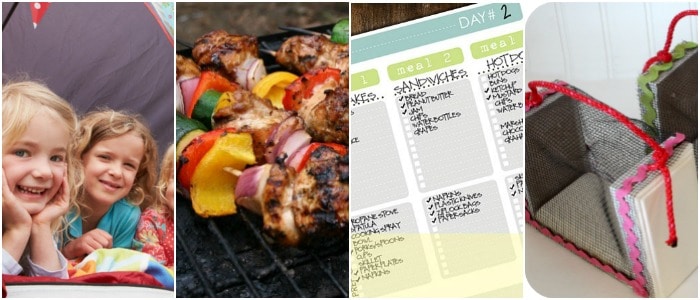 Tips for Camping with Kids || How to Plan a Camp Out || Free Camping Checklist || DIY Bug Catcher
. . . .
ABOUT THE AUTHOR: Cher Zavala is a freelance writer who touches on various topics and niches that relate to her everyday life. In addition to writing in her free time she also enjoys traveling and getting to know the world around her. Over the years she has built up many strong relationships within the blogging community and loves sharing her useful tips with others. Email: cher (at) seekvisability (dot) com
This post originally published on Somewhat Simple in February 2016.