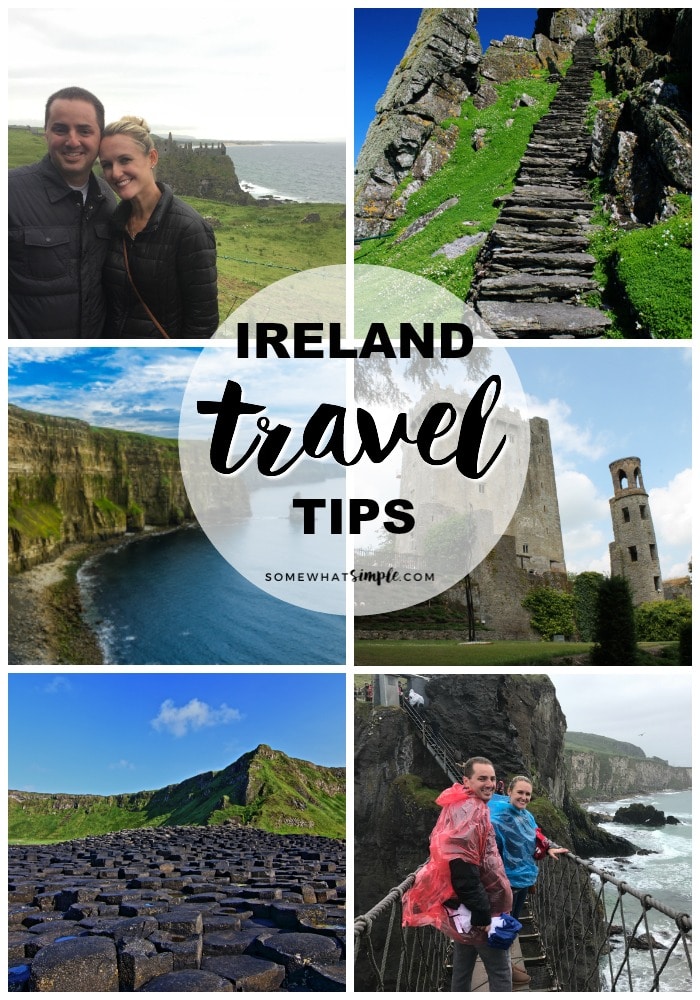 Everything you need to know before you go to Ireland and 14 favorite attractions you must see and experience!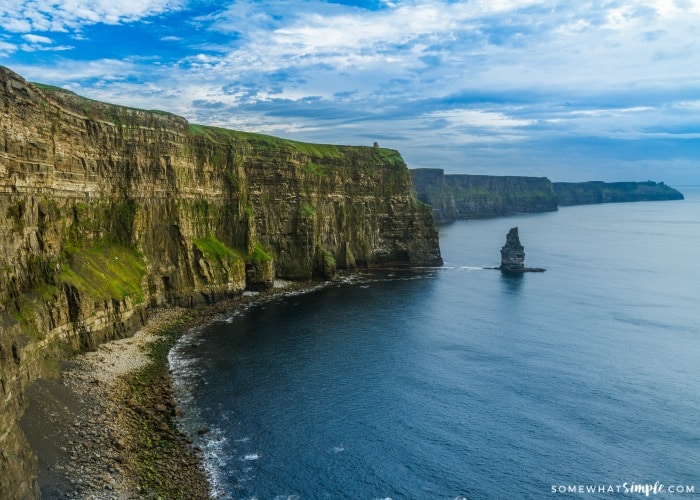 Somewhat Simple has partnered with CardRatings for our coverage of credit card products. Somewhat Simple and CardRatings may receive a commission from card issuers. Opinions, reviews, analyses & recommendations are the author's alone, and have not been reviewed, endorsed or approved by any of these entities.
Ireland Travel Tips
We took a trip to Ireland this past summer, and I knew Ireland was full of natural beauty, but I wasn't sure what we would do to for an entire week. Little did I know there was so. much. to. enjoy! I found that if you really want to see the highlights of Ireland, you have to leave Dublin to do it. I have compiled 14 of my favorite experiences to help you make your trip to Ireland a vacation of a lifetime!
Before diving into my recommendations of what to see and do, here are a few general tips to consider before you go.
Don't stay in a hotel, stay at a Bed & Breakfast. We didn't see many hotels outside of the city, but B&Bs were everywhere. We booked ours through B&B Ireland (not sponsored) and stayed with some of the best hosts. I loved it because it gave you a much more authentic Irish experience.
The easiest way to get around the country is by renting a car. Don't let driving on the left side scare you. It took a little bit to get comfortable driving on the "wrong" side but it was worth the experience. I would absolutely recommend getting the car insurance with your rental. On a narrow bridge I accidentally hit my mirror on a stone wall and damaged it. When we turned the car in, I simply signed a form and left for the airport. If nothing else, the peace of mind is worth the money.
Money Tips
The most important tip is to bring a credit card that doesn't charge any foreign transaction fees. My favorite travel card that I take everywhere when I visiting another country is the Chase Sapphire Preferred. Right now you can earn a 60,000 point bonus, which are worth $750 towards travel when redeemed with Chase Ultimate Rewards, if you spend $4,000 or more in the first three months the account is open. This card has no foreign transaction fees so it's a perfect card to use all over Europe.
We also used our Chase Sapphire Reserve card to book our flights and B&B accommodations and whenever we ate out at a restaurants because this card earns three points on travel and restaurant purchases. Plus, this card also won't charge any fees while making purchases abroad.
Recently it's been a lot more common for stores abroad to offer to charge your card in U.S. dollars when you pay for something. While you won't be hit with a foreign transaction fee when they do this, the exchange rate you get when they do this is almost always worse than the additional fee. To avoid this shell game simply use a credit card that doesn't charge you a foreign transaction fee and have the store charge you in the local currency.
What's the best way to get cash while overseas? This one will depend on the type of account you have so it is important to check with your bank before you leave. Our bank lets you withdraw cash from any ATM in the world with no fees and I always get an excellent exchange rate. If you have a similar account, you should only bring enough cash to get you through the first day or two of the trip and then withdraw as you go. I never had a problem finding an ATM as we traveled around Ireland. The reason being is that if you go to your bank's branch in the US and pull a bunch of foreign cash, the exchange rate they give you is equal to them charging you a 10% fee.
Things To See In Dublin
Compared to other big cities in Europe, Dublin is actually relatively small. It's easy to get around the downtown area on foot or by taking a quick cab ride. Be aware that due to governmental restrictions, Uber and Lyft do not operate in Dublin but taxis are everywhere.
I wasn't too impressed with Dublin, but there are a few places you should visit while there.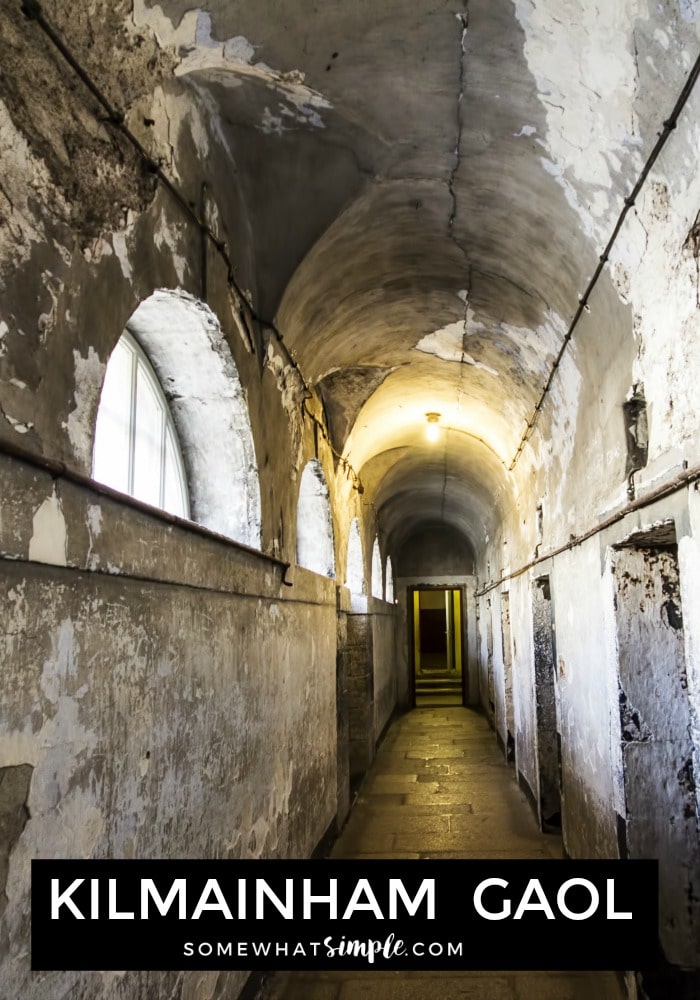 Kilmainham Gaol – This former prison was used to house prisoners off all kinds, mainly during the 1800s. This is one of the most popular attractions in Dublin and tours will typically sell out in advance during peak travel periods. Be sure to book your Kilmainham Goal tickets in advance here.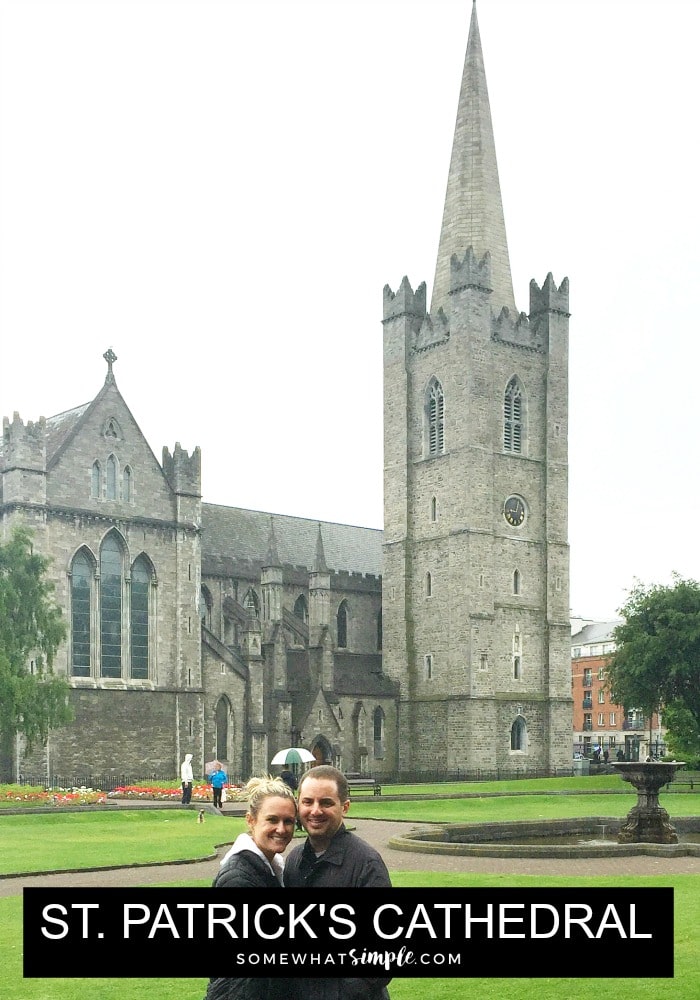 2. Saint Patrick's Cathedral – This cathedral, built over 800 years ago, is located in heart of Dublin and is gorgeous both inside and out. There's no need to buy your tickets ahead of time but if you want to, you can buy them HERE.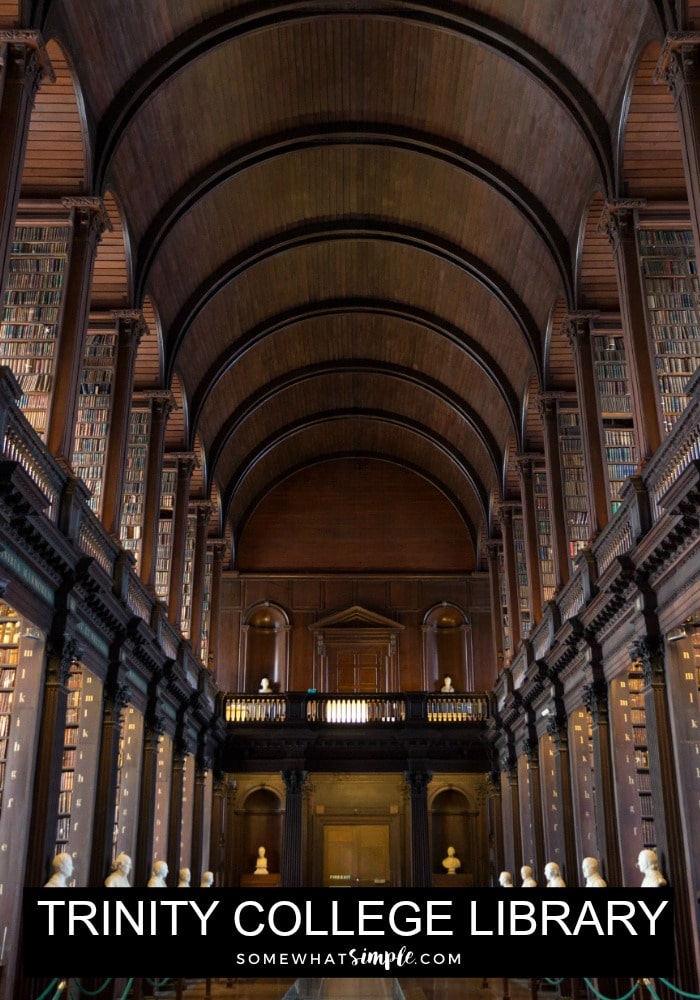 3. Trinity College Library – This library built in the early 1700s is absolutely stunning! Housed in the library is the famous Book of Kells – a gospel book created by Celtic monks around 800 AD. The Book of Kells is one of the top attractions for visitors to Ireland, and lines can be long! Avoid the hassle by reserving your tickets HERE before you go!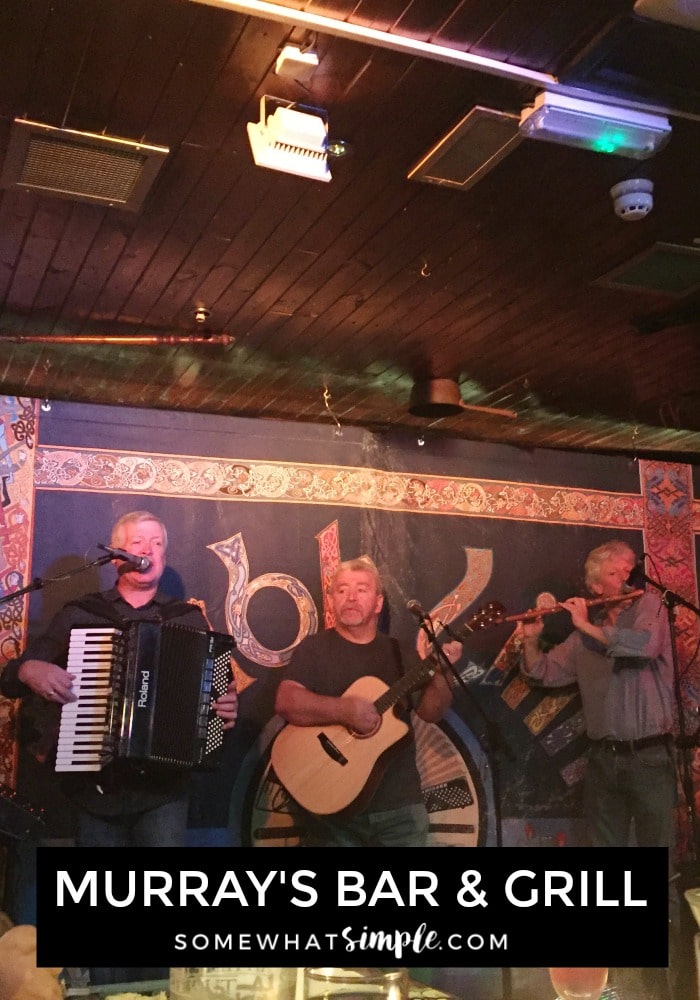 4. Visit a Pub – This is what Dublin is famous for! A local recommended we go to Murray's, and it ended up being our favorite place to eat in Dublin. The atmosphere is fantastic and every night there's live music and Irish dancing.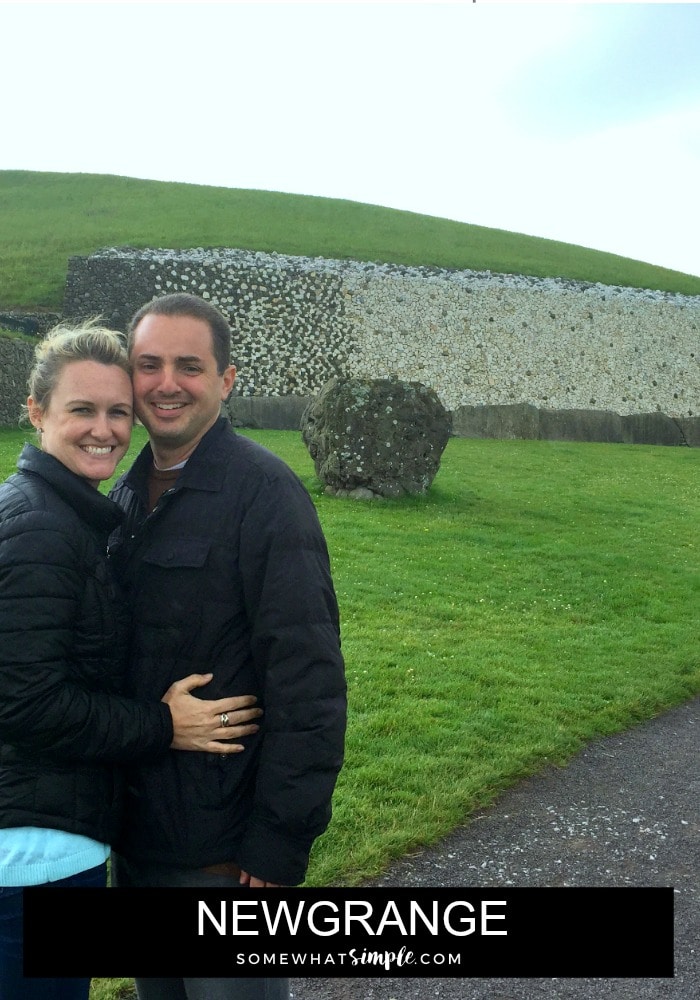 5. Newgrange – This prehistoric monument and tomb is over 5,000 years old and is definitely something you have to go and see. There's a second monument nearby, called Knowth, that is also fantastic! The only way to see these monuments is on a tour, but you can't buy tickets ahead of time. You will want to arrive early if you are traveling during peak times as space is limited on the tours. Both of these monuments are in the Boyne Valley about 30 minutes north of Dublin, so plan your day accordingly.
Best Places To Visit In Northern Ireland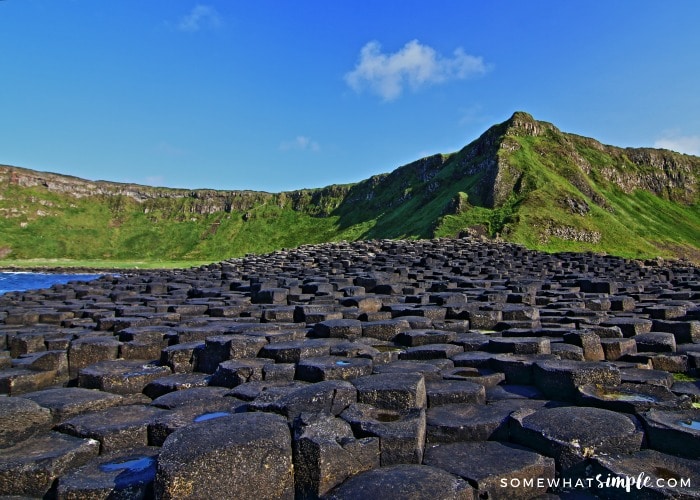 I highly recommend taking a day trip up to Belfast and the Giant's Causeway. The whole tour was over 10 hours long so I would recommend booking it through a tour group so you can relax during the long drive and save the hassle. We booked our trip through Viator and we couldn't be happier.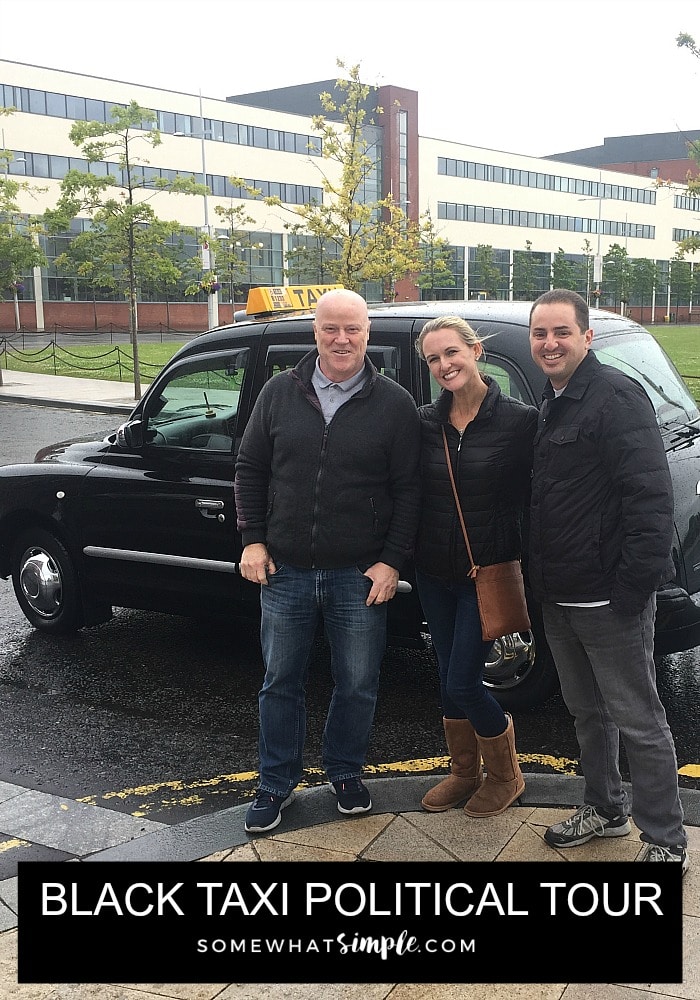 6. Belfast – If you go to Belfast I definitely recommend taking a Black Taxi political tour. The tour guides are fantastic and the history of this city is fascinating! If you have time, the Titanic museum is also worth a visit.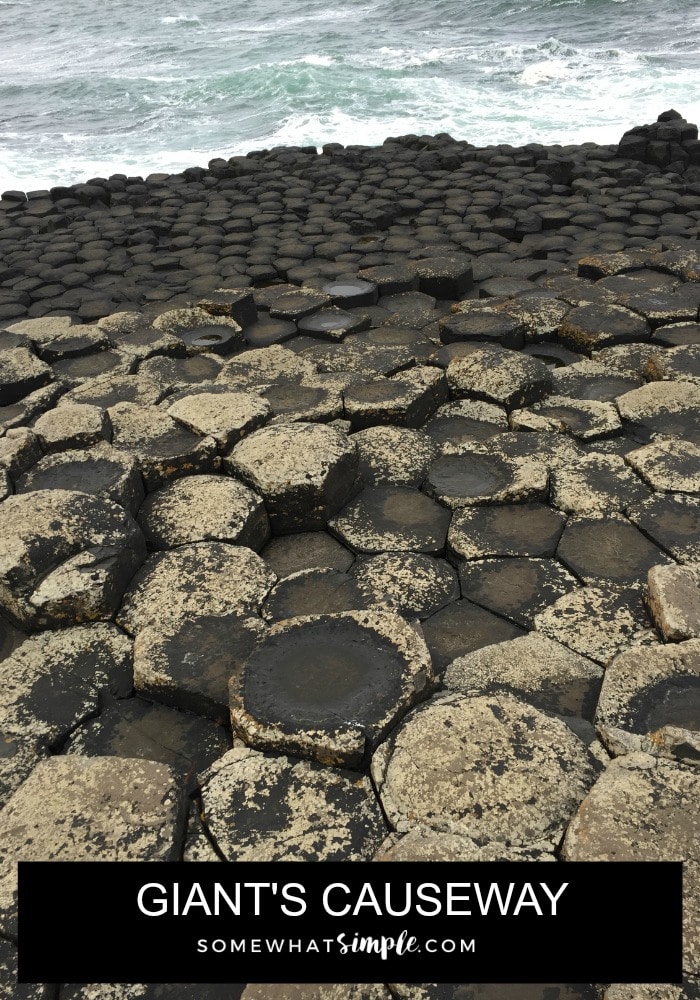 7. Giant's Causeway – This was easily one of the highlights of our trip. The famous volcanic rock formations and the natural beauty of the Causeway is simply breathtaking. This video will give you an idea of what it's like, but you'll have to go and experience it for yourself.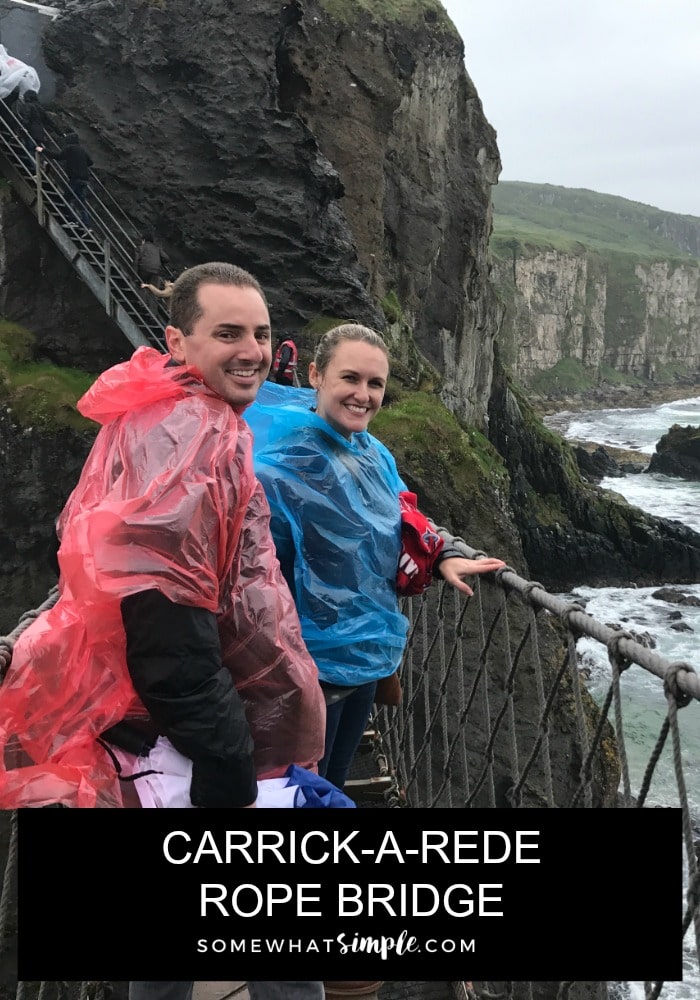 8. Carrick-a-Rede Bridge – This famous rope bridge links the mainland to a tiny island. It is about 65 feet long and nearly 100 feet above the ocean. The bridge is open year round (subject to weather) and the fee to cross was covered with our day tour through Viator.
Waterford Ireland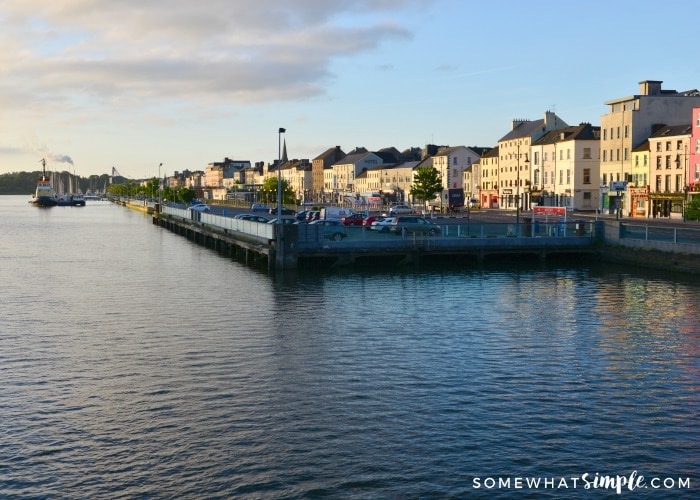 Once you leave Dublin, you really get to see the beauty Ireland has to offer. About an hour outside of the city, the roads get smaller and the speed limit gets slower, so give yourself plenty of time to get where you're going and enjoy the scenic drive. There are a few places to stop on the way to Waterford but we only had time to stop at the Rock of Cashel.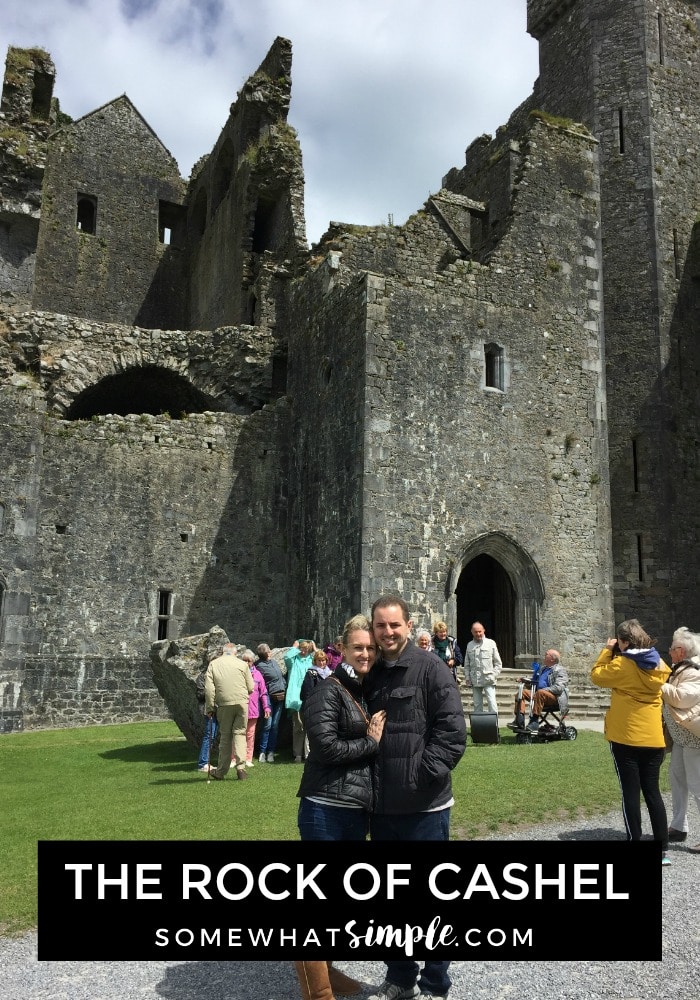 9. Rock of Cashel – This chapel was built in the 1,100s and is located on a picturesque hill in the town of Cashel. Be sure to pack a jacket because it is notoriously windy up on the hill. I recommend getting there early because it's a popular tourist spot and tends to get busy in the afternoon.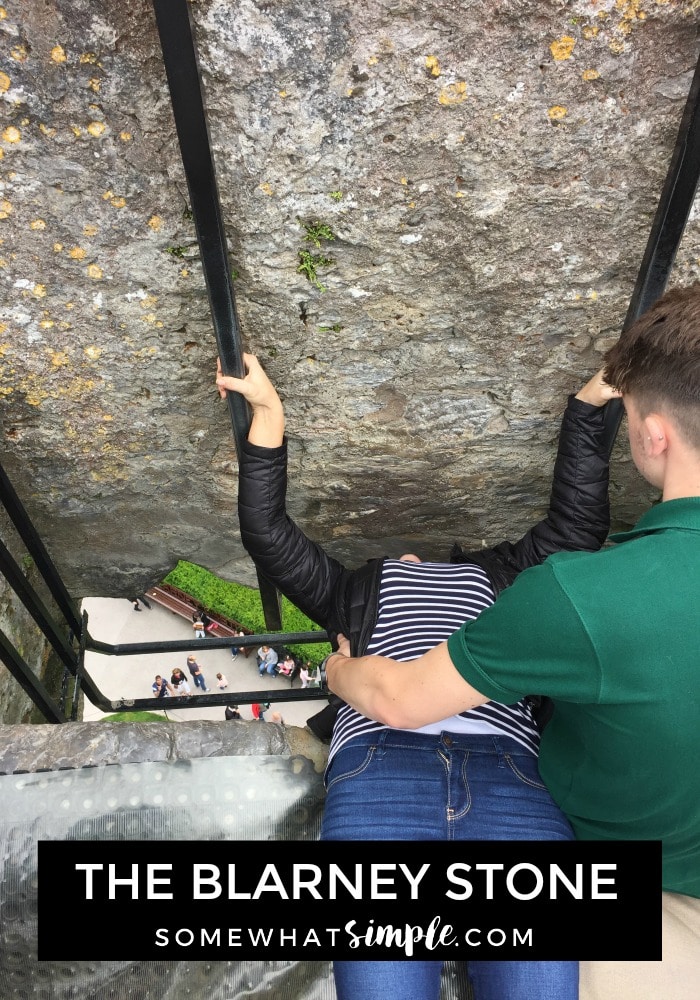 10. Blarney Castle – If you're going to Ireland, you have to kiss the Blarney Stone, right? I definitely recommend arriving early because when we arrived late in the morning the line was already an hour long. After you kiss the Blarney Stone, take a little time and walk around the beautiful castle grounds. It reminded me a little of the incredible gardens at the Palace of Versaille from our family's trip to Europe.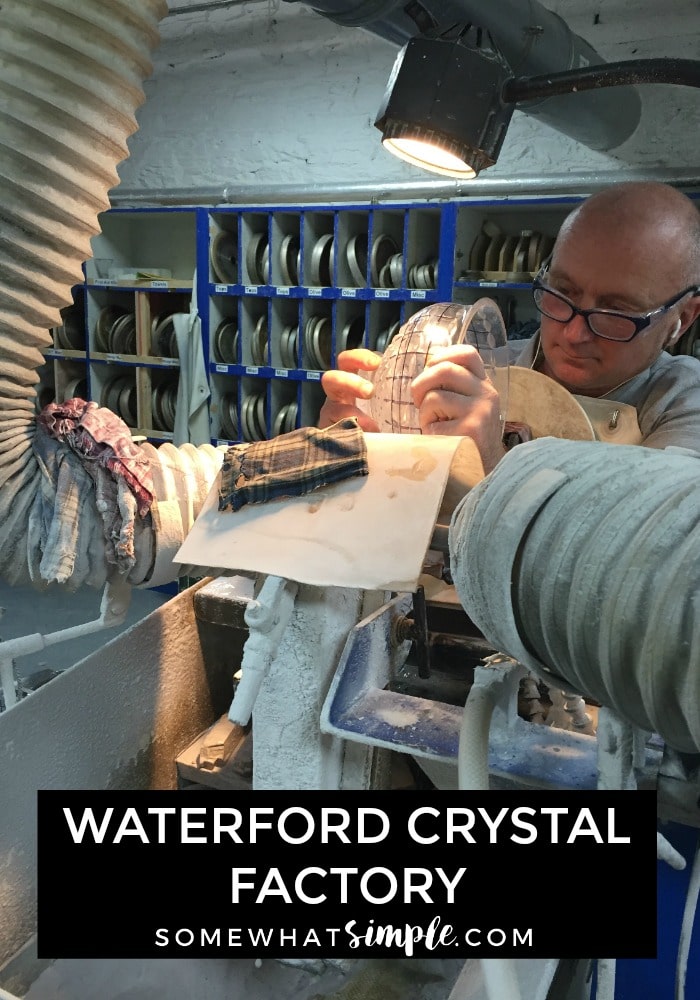 11. Waterford Crystal Factory – Touring the factory where all of the Waterford Crystal is made was an unexpected surprise. The process is simply amazing!
Must See Places In Galway & Killarney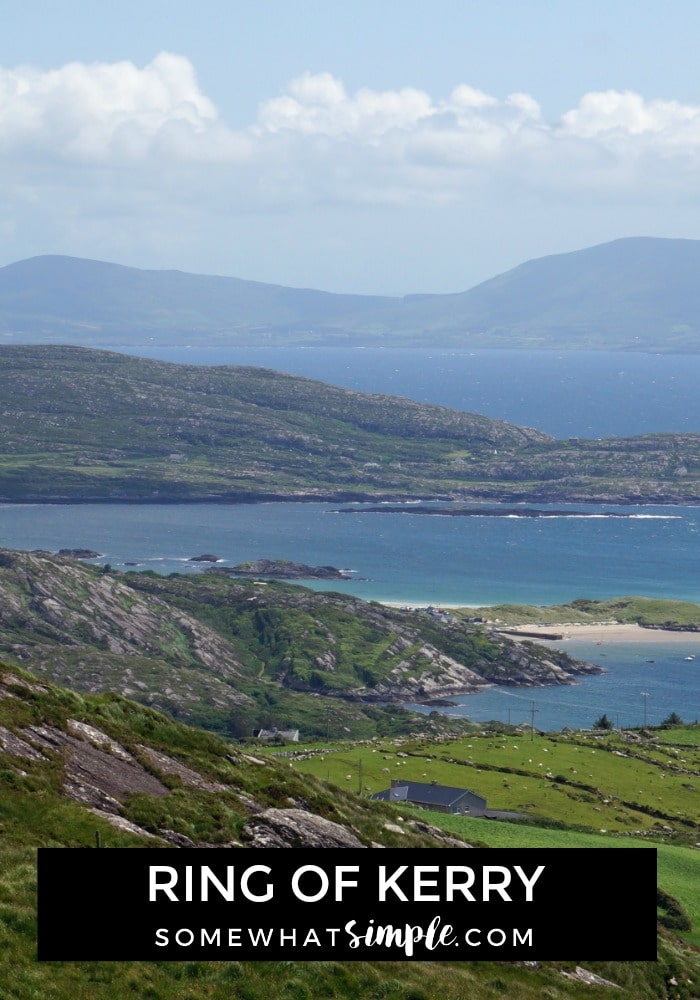 12. Ring of Kerry – This popular scenic drive around the peninsula is filled with gorgeous views and charming towns. All tour buses travel clockwise around the Ring of Kerry so I recommend traveling in the opposite direction to avoid getting stuck behind one of them.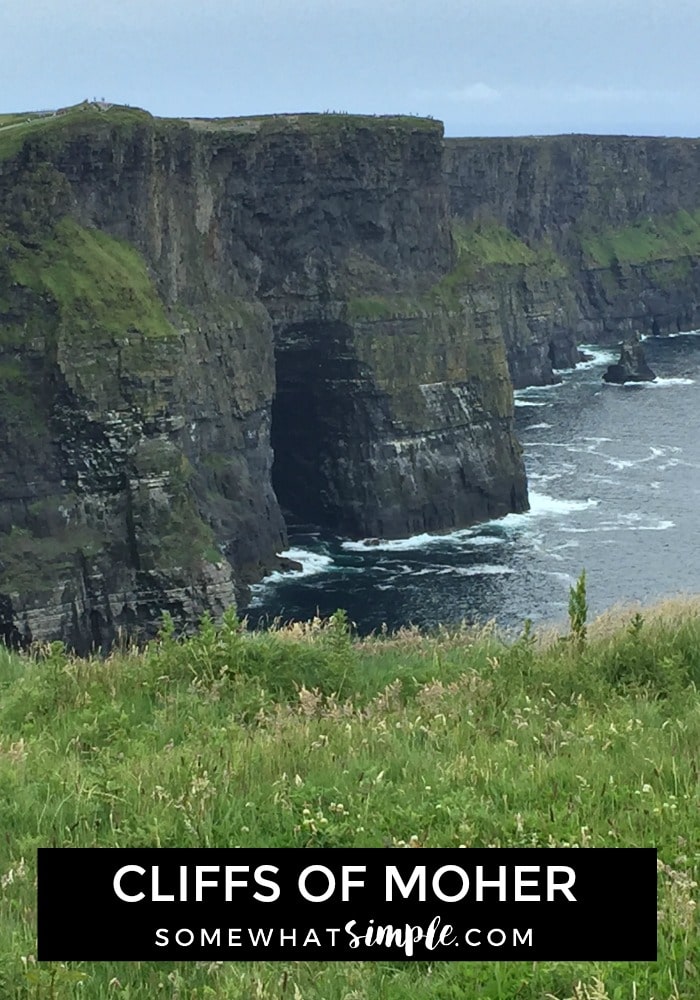 13. Cliffs of Moher – These world famous cliffs are Irelands most popular tourist attraction. Millions of people each year come to see these majestic cliffs. You really have to come and see them for yourselves.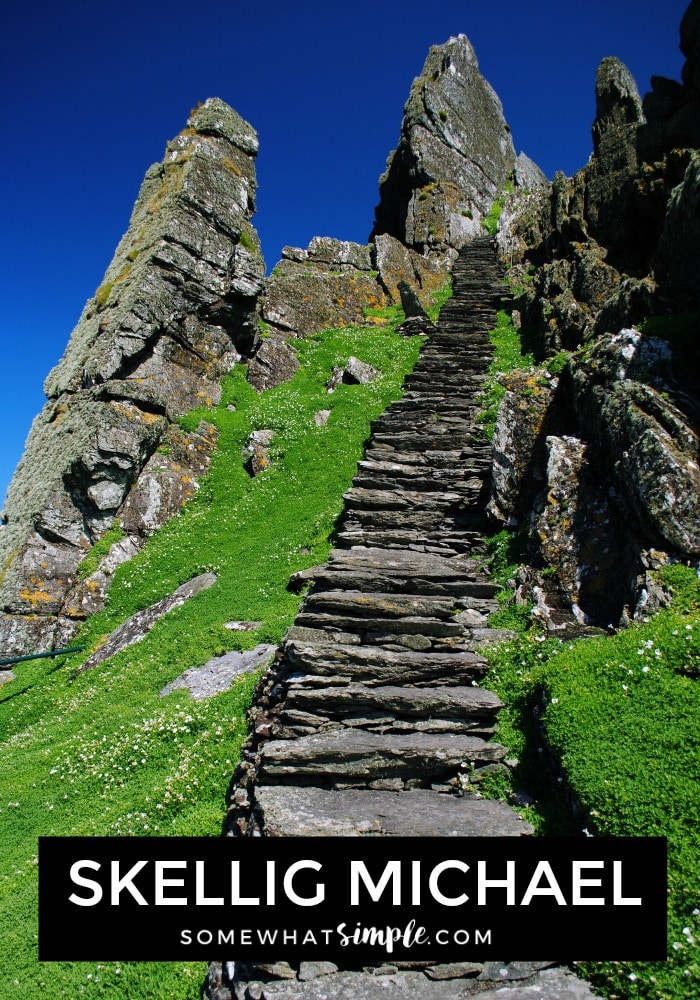 14. Skellig Michael – This was easily the highlight of our entire trip. It was such an incredible place to visit and it reminded me of Machu Picchu. Read about our visit to Skellig Michael and tips for planning your own trip there.
. . . . .
Have we convinced you to travel to Ireland yet? Ireland is one of the most beautiful places in the world and is home to some of the friendliest people you will ever meet. Are there other places you would recommend that we didn't mention here? Leave us a comment and let us know. Now pack your bags and plan your next trip!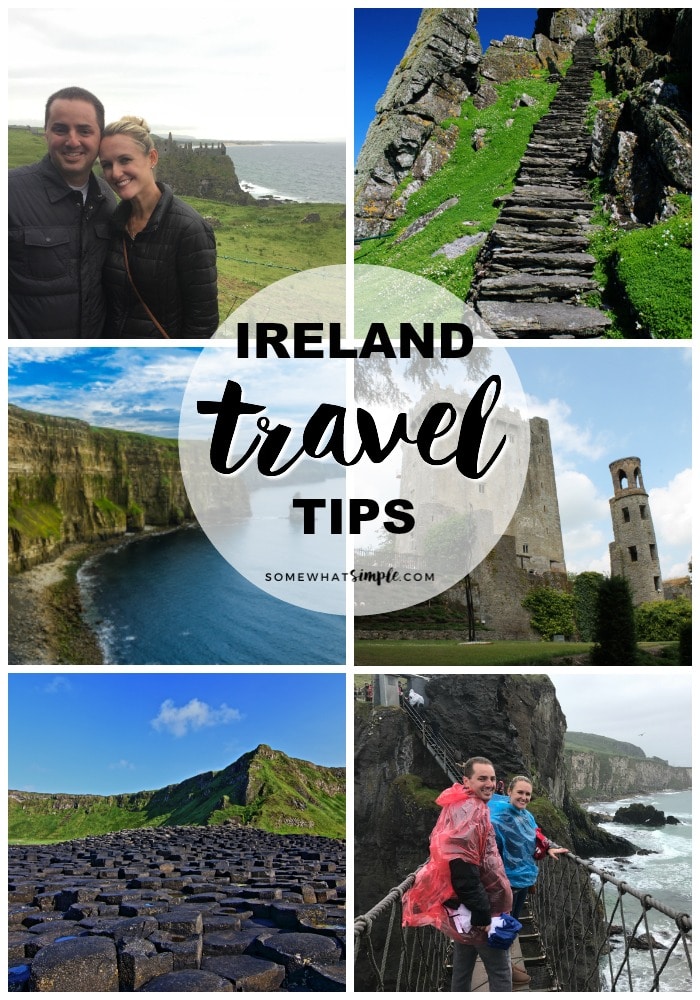 Somewhat Simple has partnered with CardRatings for our coverage of credit card products. Somewhat Simple and CardRatings may receive a commission from card issuers.
Responses are not provided or commissioned by the bank advertiser. Responses have not been reviewed, approved or otherwise endorsed by the bank advertiser. It is not the bank advertiser's responsibility to ensure all posts and/or questions are answered.