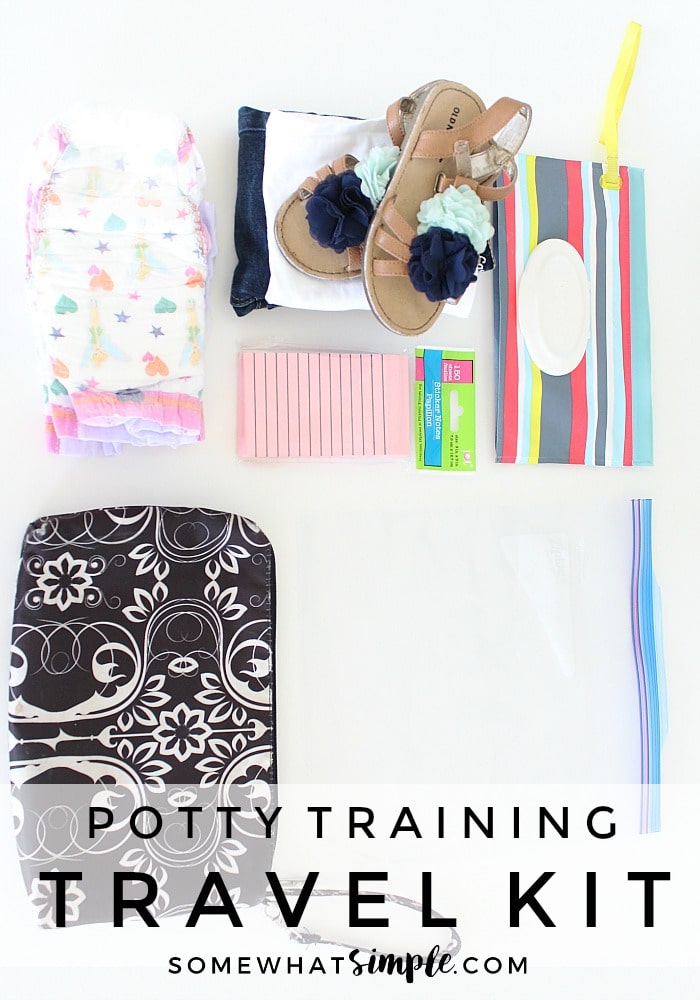 The goal with potty training is to lessen the load you carry around in your bag, but there are a few essentials in our potty training travel kit we don't ever want to leave home without!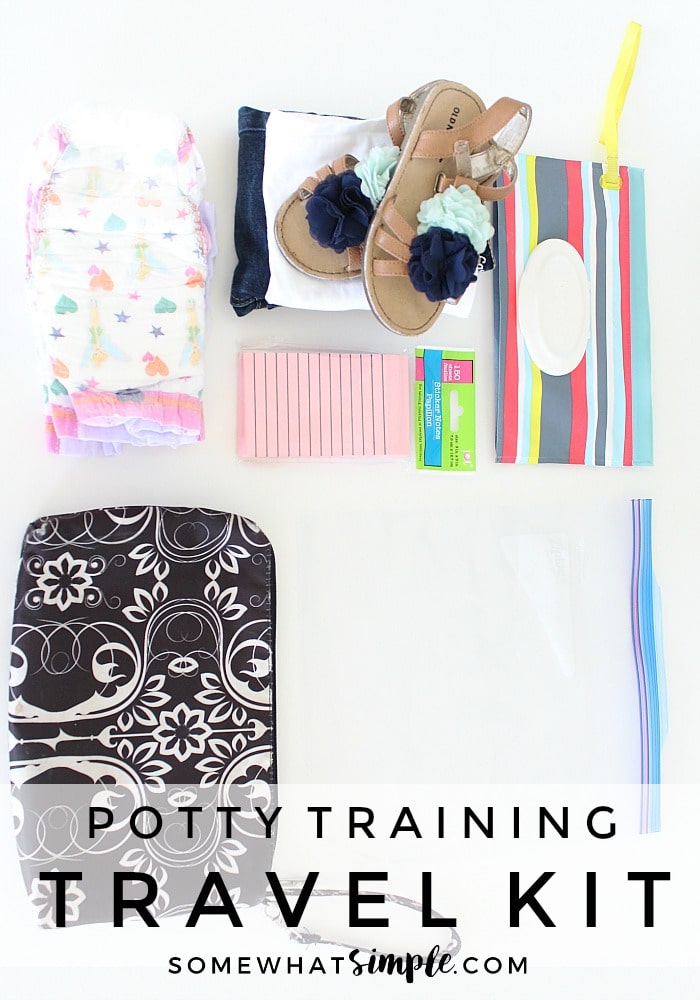 A few months ago, we shared some travel potty training tips and encouraged parents to continue with their vacation plans, no matter what stage of potty training their child is in! Today I'll show you exactly what's included in our family's potty training travel kit. (Your next trip is going to be stress free and mess free!)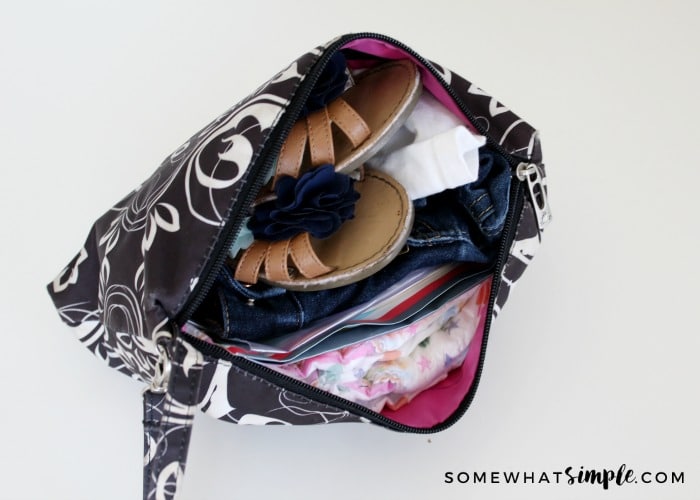 Potty Training Travel Kit
1- Diapers
Bringing diapers along for the ride offers you a little peace of mind and comforts the nerves of your child. They'll be adjusting to new surroundings and a new schedule, don't make them worry about using the bathroom too! Plus, a lot of children finish potty training and are dry all day, but staying dry at night can take longer. That means nighttime dryness for any vacation needs to be carefully considered.
2 – One Complete Outfit
I find it best to include a complete outfit, not just a pair of pants. You never know what your child will be wearing if they have an accident! (I learned the hard way after my daughter's accident in a dress that bringing along a simple pair of pants wasn't going to cut it!) Plus, you'll want to make sure everything is matching for all those vacation pictures, right?
Extra socks and shoes and/or a pair of sandals are a must too! Don't forget them!
3 – Plastic Ziploc Bag
A simple gallon bag is a lifesaver and an absolute necessity for a travel potty training bag! Use it to hold soiled clothes to keep them from touching (and stinking up!) everything else in your bag!
4. Baby Wipes
With literally SO MANY uses for baby wipes, why not take them wherever you go?! In addition to doing a much better job than toilet paper, they can also clean up a mess like no body's business!
5. Sticky Notes
Anyone else have a young child who is terrified by the automatic flushing toilets? (It's scary for adults too, right?) I keep a pack of Post It notes in my travel kit to place over the sensor in public restrooms. No more automatic flushing and no more toddlers freaked out by the sound and splashing on their bum! (Sticky Notes can also double as cheap entertainment for bored kids and desperate parents! Let them color on each page or stick 'em all over the car and airplane!)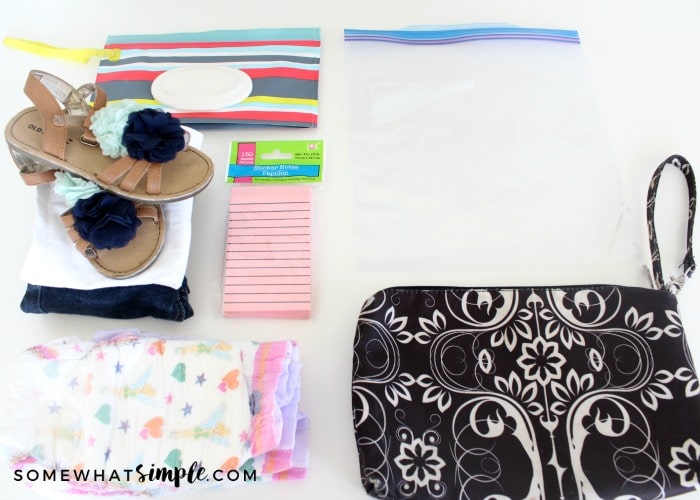 Safe travels!
Here are a few more potty training ideas we think you'll enjoy –