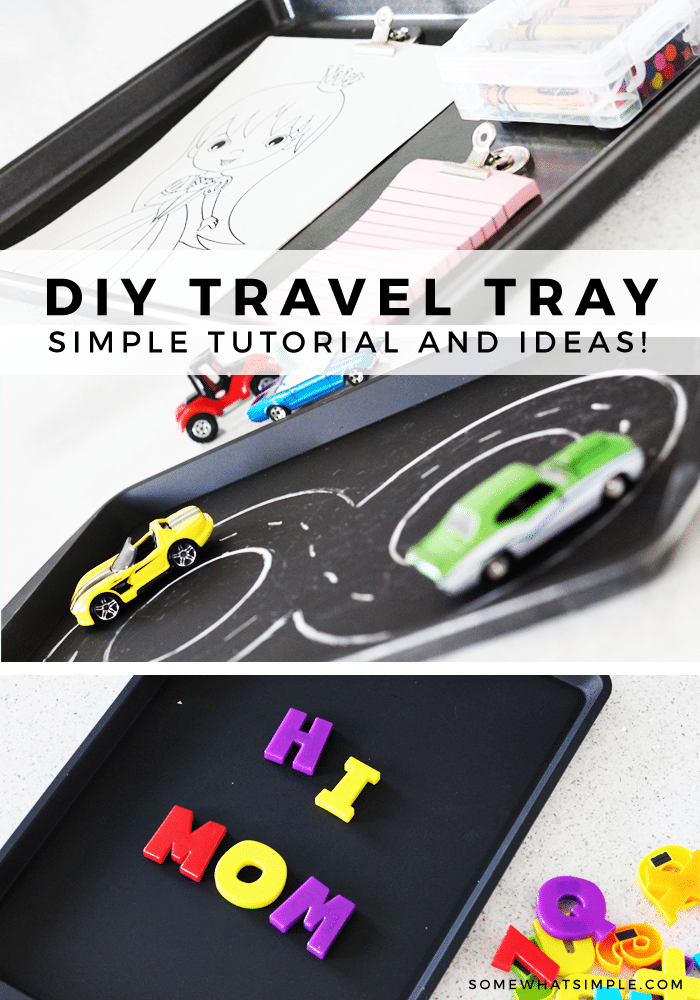 Keep your kids entertained and happy on your next road trip with this simple road trip travel tray!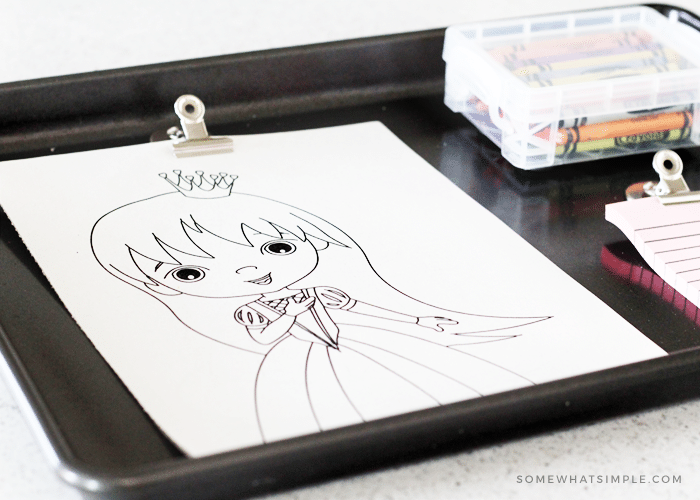 Kids Travel Tray
My kids are only 3.5 and 2 years old, and they don't quite play most travel games yet, so in order to keep them busy on our road trips, I made them their own car seat travel tray!
I love these trays because they are fun and multi-functional. Pick up a few cookie sheets from the dollar store and I'll show you a bunch of different kids travel tray options: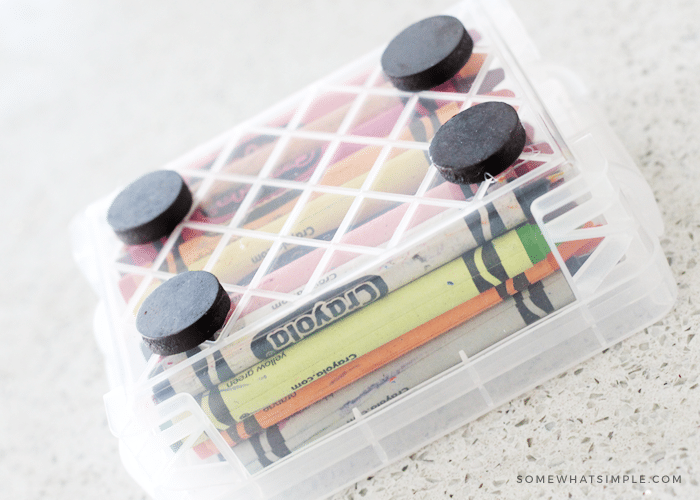 1. Coloring Travel Tray for Car
Grab a clamp magnet to hold a few coloring sheets. Depending on the size of your cookie sheets, you might have to trim the coloring pages down a bit. The crayon holder is a 3×5 notecard holder I picked up at Walmart. I just hot glued some magnets onto the back of the "crayon case" to help it stay put.
2. Chalkboard Kids Travel Tray
Spray paint your cookie sheets with Krylon Chalk Board paint. Let it try completely. Just as I did with the crayon holder, I glued magnets on the back of a small case to hold some chalk. I brought some soft rags to wipe them clean.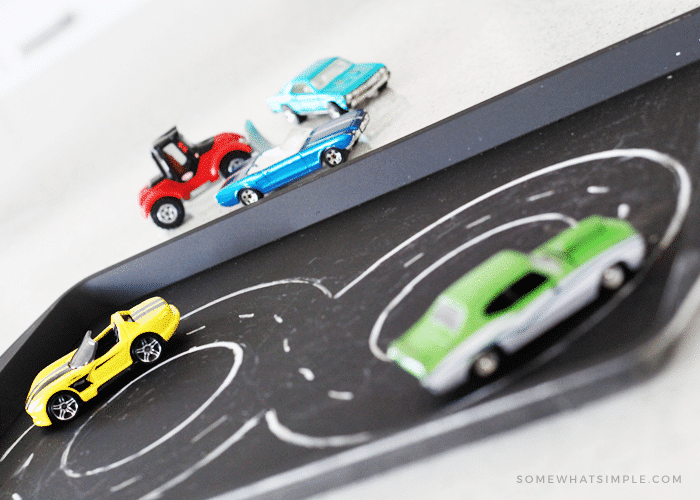 3. A Race Track For Cars Toddler Travel Tray
My little boy is in LOVE with cars, so this was a good option for him, I just colored the track on with chalk and brought along a few of his favorite cars to use.
4. Snack and Play Travel Tray
These travel trays help keep SOME of the mess off the floor!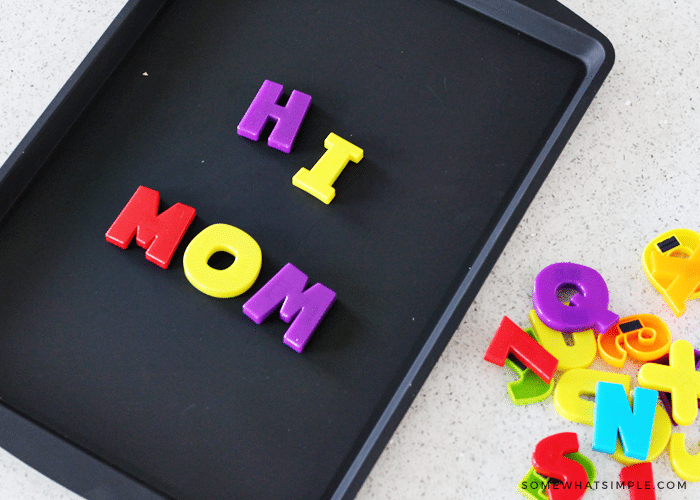 5. Magnetic Travel Trays
Bring along number and letter magnets, paper doll magnets, laminated shapes to match, you name it! My kids are always playing with the magnets on the fridge, this just made it portable!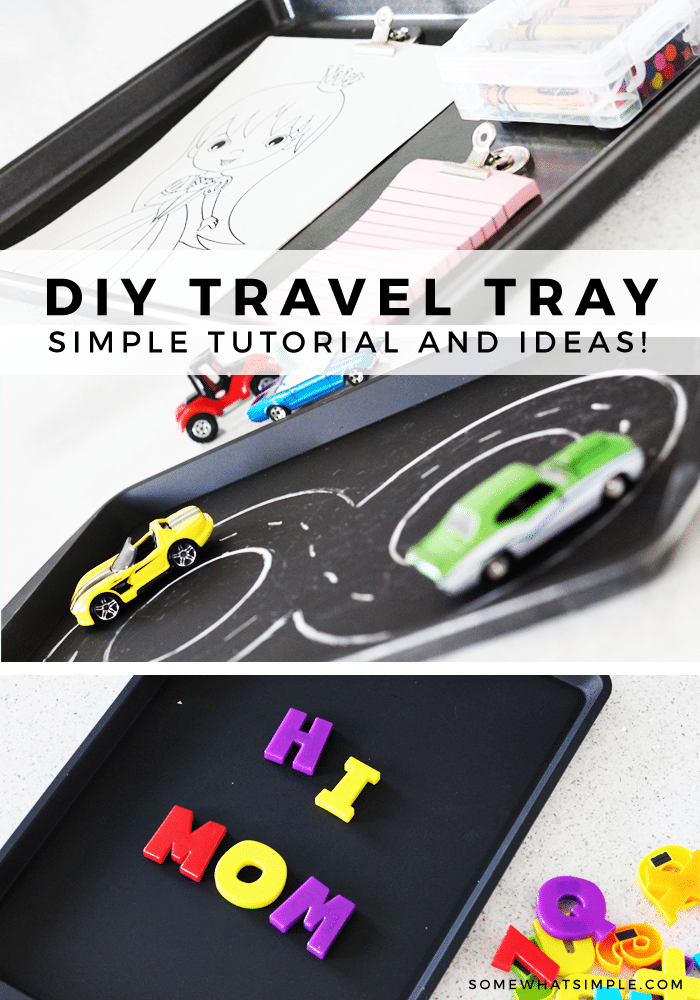 One of the best parts about these trays is that when you are done using them, you can just stack them up and slide them right under the seats!
Here are a few more travel ideas with think you'll love –
Happy Travels!!!
SaveSave
SaveSave