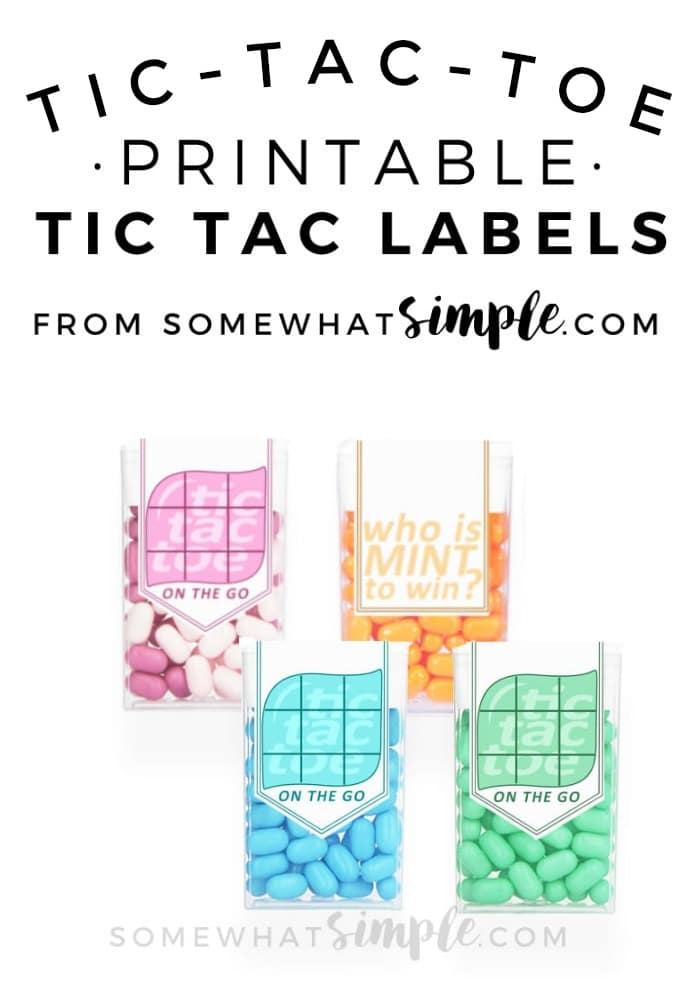 These Tic Tac Toe labels make a fun little game for your next road trip or vacation!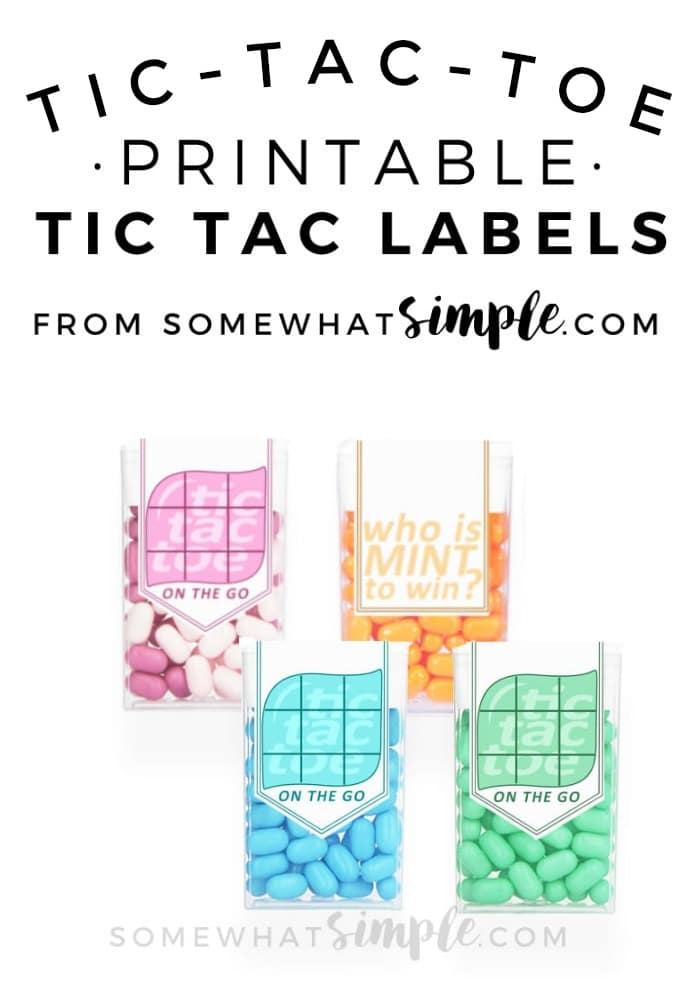 Looking for an easy game to pass the time on your next car trip or long flight? Not only are these tic tac toe games simple to make, they are also a nice compact way to entertain the kiddos – no extra luggage space needed!
My 6 year old has recently started LOVING Tic Tac Toe – he draws his own board on kids restaurant menus, church programs, scratch paper and more! He is always asking (even when I don't want to play) "Mom, do you want to be X's or O's?"
He thought I was pretty much a genius when I showed him this idea. Now we each pick a color Tic Tac and play right on the container! No pencils needed, and the winner gets to eat a little candy!
Are you ready to get make your own? SWEET.
Tic Tac Toe Label Printables
MATERIALS:
*If you'd like to get even fancier, print these off on sticker paper, and eliminate the need for a glue stick. ?
NOTE:
DIRECTIONS:
Cut out labels.
Glue the labels on the Tic Tacs
…that's it!
And when you're done, you'll have some fun Tic Tac Toe games to share with family and friends! They're perfect for all ages, and everyone so far has gotten a kick out of them!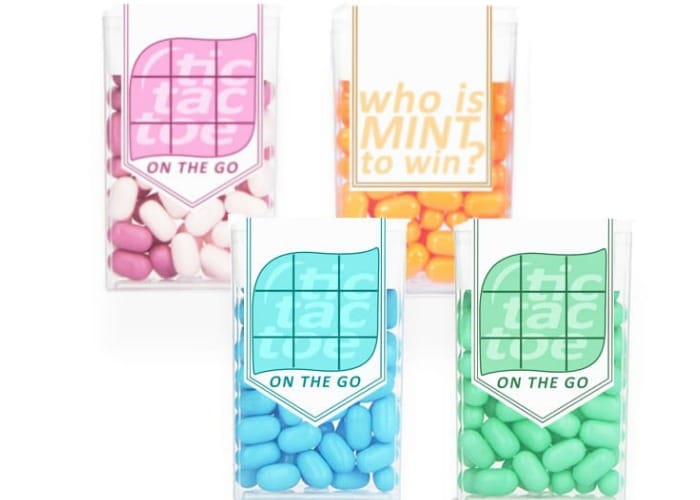 I hope you love these as much as we do around here! Now go and spread the Tic Tac love!