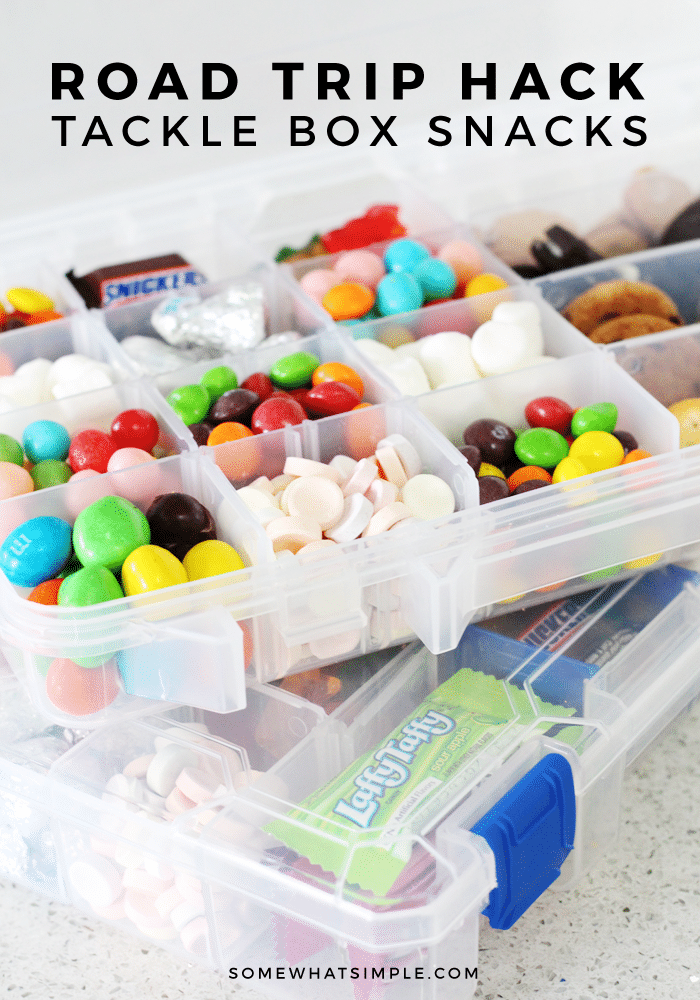 Fill a tackle box with some treat for the kiddos and you've got the cutest little road trip snacks for your next family vacation!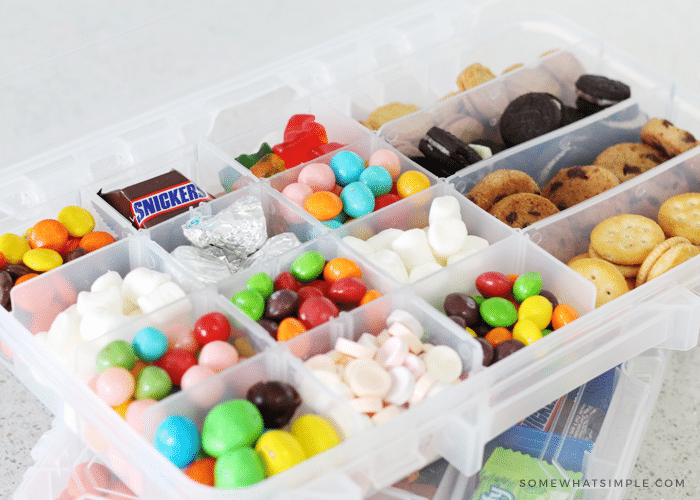 Road Trip Snacks
My cute sister in law showed up to our family reunion last summer with the cutest idea for each of her kids! All of their road trip snacks were displayed neatly in these fun tackle boxes!
Not only is this a great way to add some excitement and variety to your car ride, it also teaches your kids to ration their snacks, because once they are gone, that's it! These tackle box snacks are also easy to store under your car seats when you stop for gas or a bathroom break. They are easy to put together and mostly mess-free!
I love this idea so much, I decided to make our own for our road trip this weekend. Here is how –
Tackle Box Snacks
Materials Needed –
tackle box, one for each child (I found mine at Walmart. One was in the fishing section, one was in the craft section. They were both around $3)
various snacks: mini cookies and small candies, nuts, crackers, etc.
Directions –
Place small snacks in each compartment of your tackle box.
Hand a tackle box to your kids on your road trip. Encourage them to be smart about their snacks so they don't blow through them. OR tell them they get to pick 1 section at a time to eat at certain points on the trip.
…and that's it!
We're taking road trip snacking to the next level!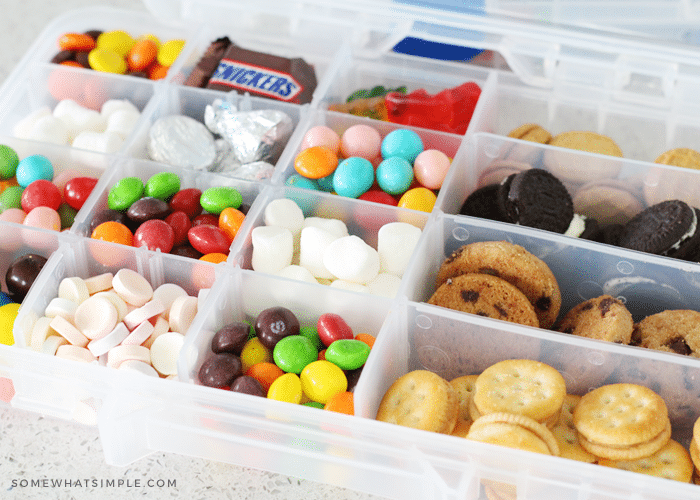 Now I just have to make sure no one gets into these tackle box and steals our snacks before we hit the road! (Wish me luck!)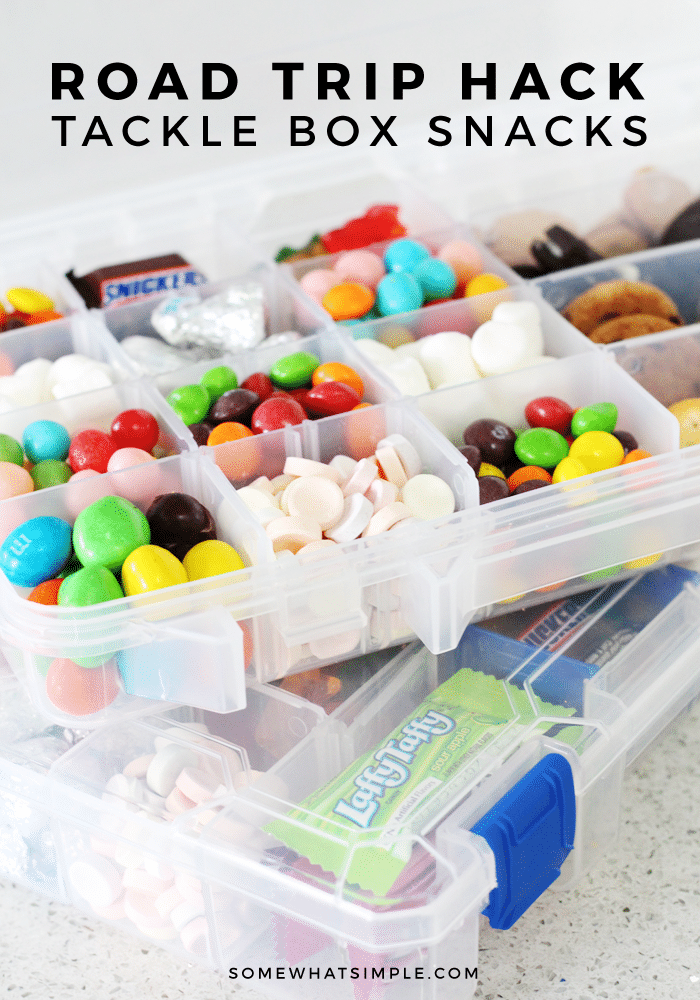 Darling, right?
Click the following links to see what other road trips goodies we have: