If you were here yesterday, you got a sneak peak of the Christmas present I started for my husband called "A YEAR OF CREATIVE DATES". (This year, I'm getting a total head-start on Christmas and it is going to be awesome!)
I was inspired to re-do a gift I gave him 4 years ago. When I say I was "inspired by" this book, I mean it! I finished what I was doing and I got up and went right to work making this: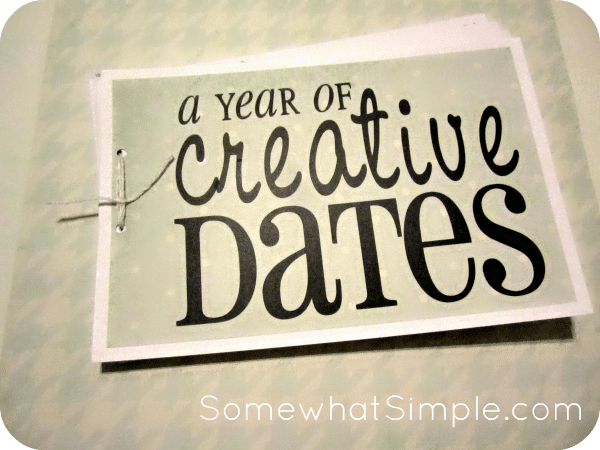 An entire year of dates planned and ready to go! Here is how I made it:
1. BE SELECTIVE: First, I chose 12 dates I wanted to do next year. I used a few of my favorite dates from the 12 Daytz of Christmas, but I also chose several of the ideas from The Dating Divas' eBook.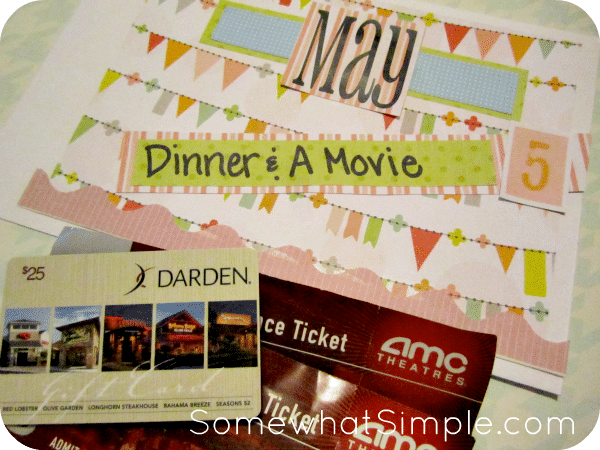 2. EMBELLISH & STUFF: When I had all my dates selected, I embellished 12- 6 x 9 white envelopes (1 for each month of the year) and I made a cover on some cardstock with some vinyl lettering. Now you can add all the items you need for your dates- including cash, movie tickets, directions to the new restaurant you want to try etc.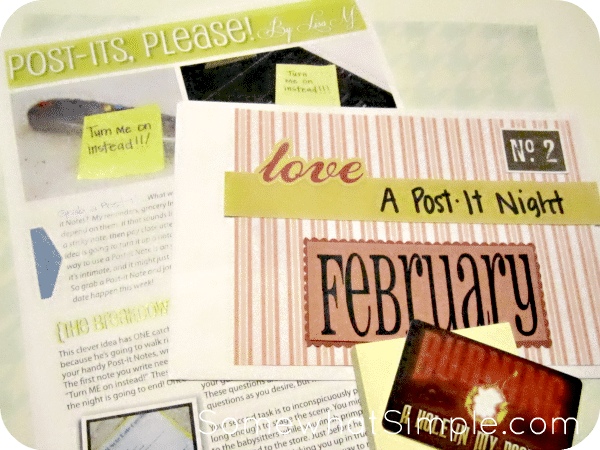 3. SECURE YOUR VALUABLES: Along with my date materials, each envelope contains a smaller envelope for any cash or gift cards. (I don't want the valuables being loose in the big envelope.)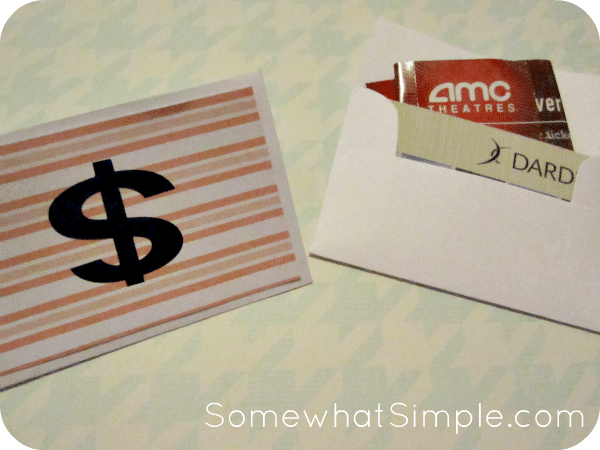 This is why it is a good thing to start this gift waaayyyy in advance! If I had to go out right before Christmas and purchase all the items for all 12 dates, it would hit my wallet pretty hard (even with some very frugal dates planned!) But now that I know exactly what I need, I can start collecting a little bit here and there and I won't feel the pinch as much.
4. BIND IT: Once you have everything ready to go, punch 2 holes in the side of the envelopes (on the side you won't be opening) and then tie them together with some ribbon or string.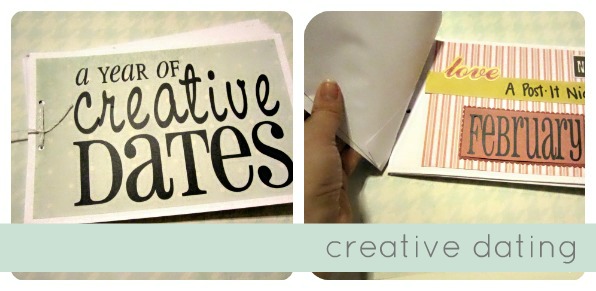 AND YOU'RE DONE!!!
Putting this together was a piece of cake since most of my dates were planned for me- including the fun printable activities and invitations for group dates etc.