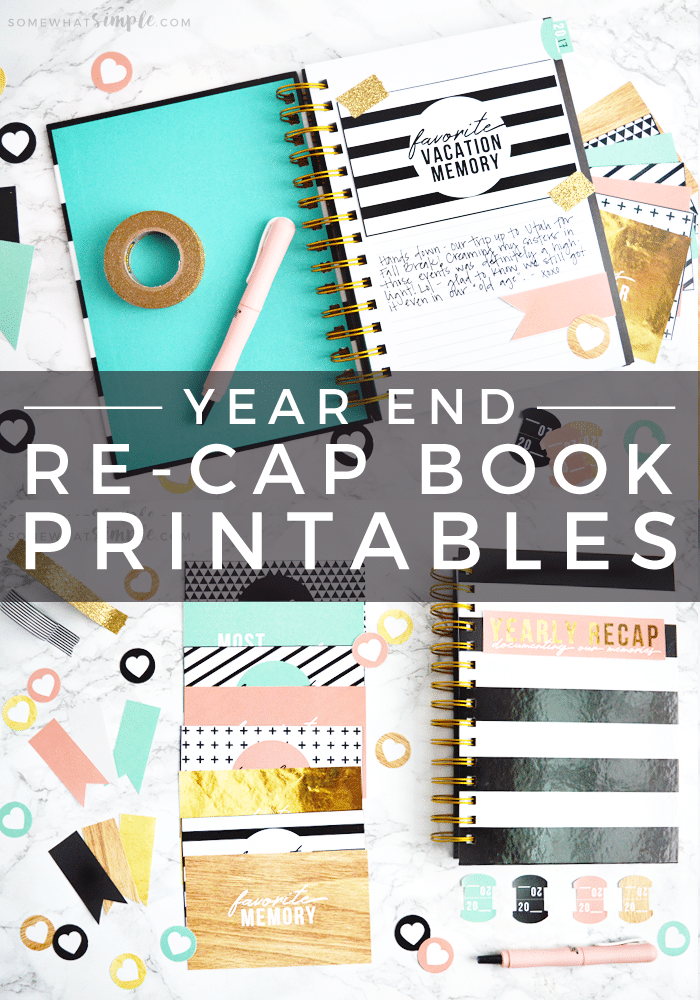 Our Couple's Memory Book + Year in Review Printables make documenting each year with your loved one fun and meaningful!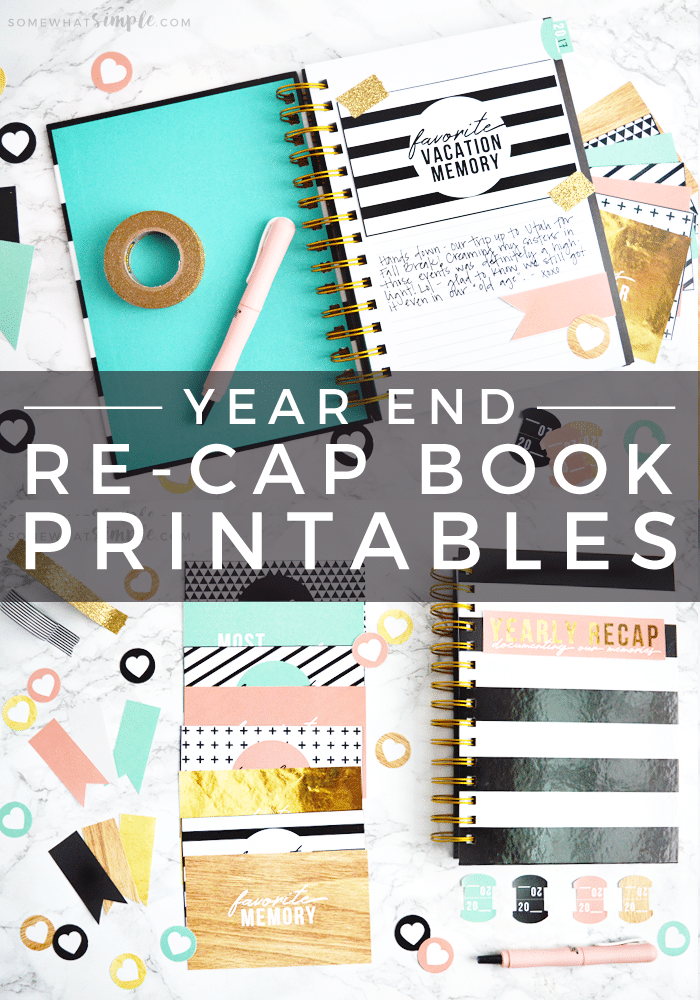 Ready for a super fun Christmas Eve tradition?
Or maybe you need a thoughtful gift idea for your spouse?
We've got you covered!
Each Christmas Eve, when my husband and I are done playing Santa for the evening, we sit down with a cup of hot cocoa and talk about our year and all we've done, experienced, suffered through and laughed at. I LOVE this time we spend together, and for years now, I've wanted to document our thoughts. This memory book is the idea I came up with (and plan to use!) this year!
Year in Review – My Plan
Print and cut out all the printables (download link below) and have them all ready to go for Christmas Eve. Then, instead of just chatting about our favorite memories, we can write them down, put them in a notebook, and add to them each year!
Memory Book Gift – Another Idea
Sometimes it's just so dang hard to figure out what to give that special someone for Christmas! Around here, the wish list is either super expensive or super impractical… 😉 But truth be told, sometimes those guys love to be sentimental. and this gift idea is perfect!
Download all the printables, then fill them out and add some pictures. Put them in a cute notebook and wrap it up for your loved one to open on Christmas Day. (You could also add to this one each year!)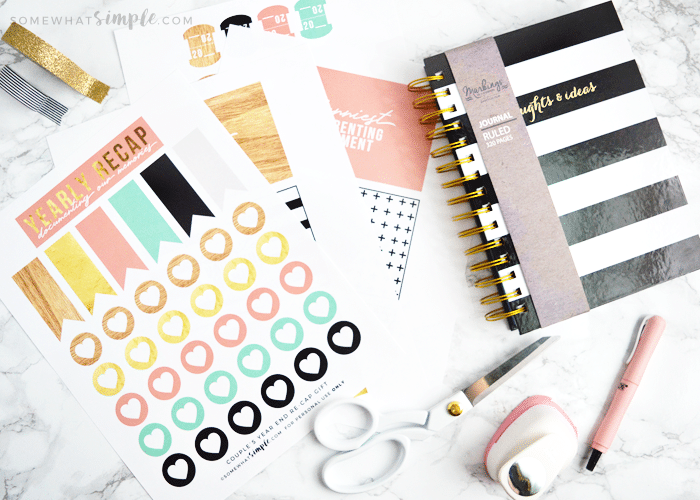 Couple's Memory Book + Year in Review Gift
supplies:
Our End of the Year Re-cap pack (download link below)
Notebook
Washi tape, and/or glue or double sided tape
Pen
Scissors
1″ circle punch
Pictures to add (optional)
directions:
First, print off our re-cap pack by clicking the link at the end of this post.
Cut and punch out the items.
Start pasting them however you'd like into the notebook, and fill in with your memories and pictures.
Write the year on one of the tabs, and glue or tape onto the first page.

Tips:
For the black tab, use a white gel or paint pen to write the year.
Save any paper memorabilia (ticket stubs, programs, etc.) and add to your End Of The Year Re-Cap book as well!
Expecting a little one? Add it to the "predictions for next year" page as a way to announce it to your sweetheart.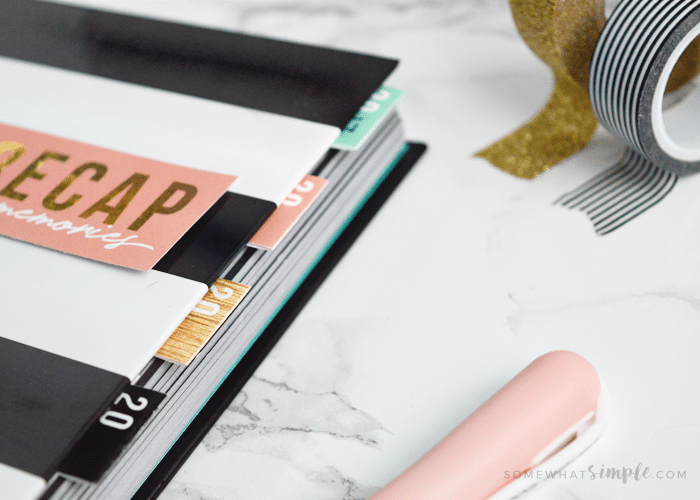 Ready to start making your own?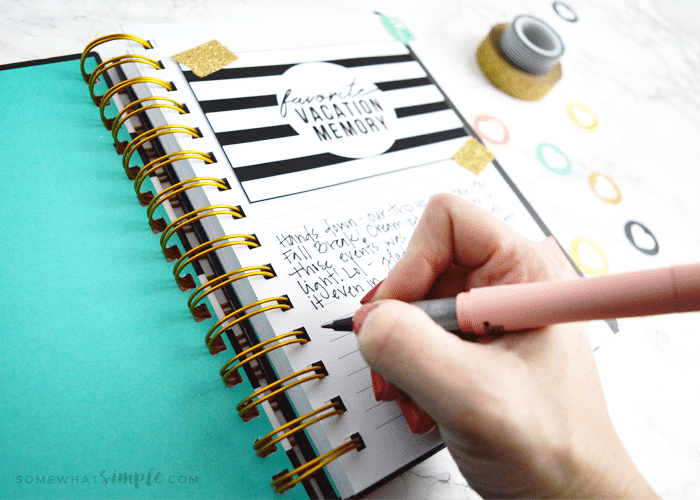 Hope you have a great Christmas and happy gift-giving!