Surprise your special someone with seven cute love notes you can have ready within minutes!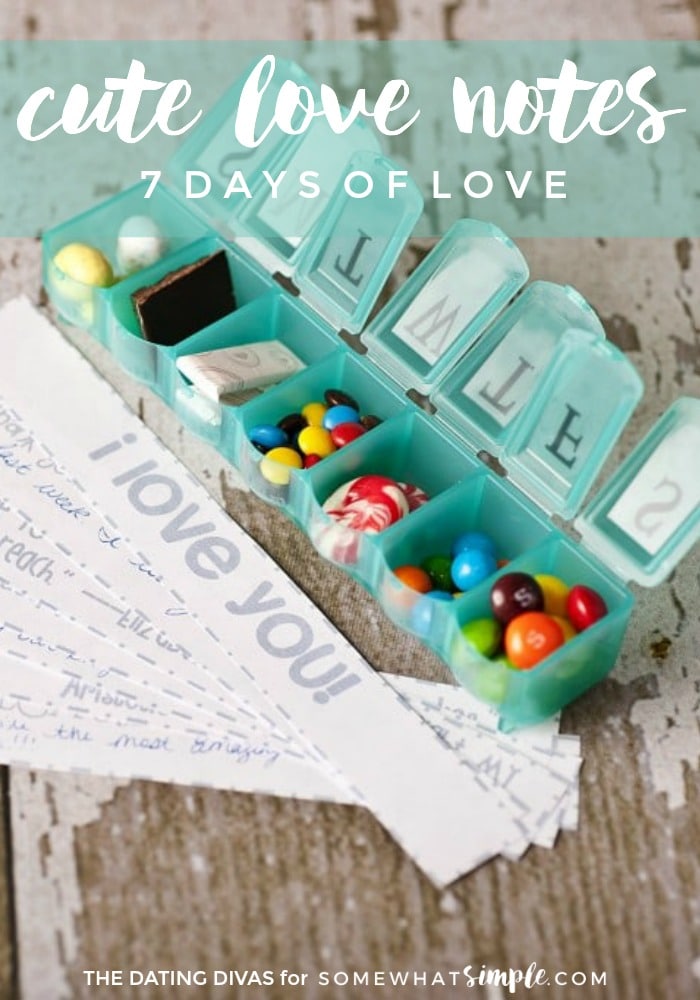 Our Seven Days of Love printable is such a fun, affordable way to express love and appreciation. Grab a pill box next time you're out and about, fill it with cute love notes and favorite candies, and in no time at all you have a fun little gift that keeps giving all week long!
We're making it even easier for you with our FREE Seven Days of Love Printable. (Download below!) This printable contains love quotes, messages, and an opportunity to get as personal as you'd like!
This idea is perfect to slip into your husband's suitcase as he leaves for a business trip. You could hide one in your daughter's sleeping bag as she heads off to summer camp, or put one in your son's backpack for the first week of school… you get the idea!
Here is how to put it together –
 7 Days of Love Printable – Cute Love Notes
MATERIALS – 
standard vitamin/pill box
small candies
free printable (download below)
DIRECTIONS – 
Download and print the Seven Days of Love printable.
Cut out each love letter and place one in each box.
Add some candies.
…and that's it!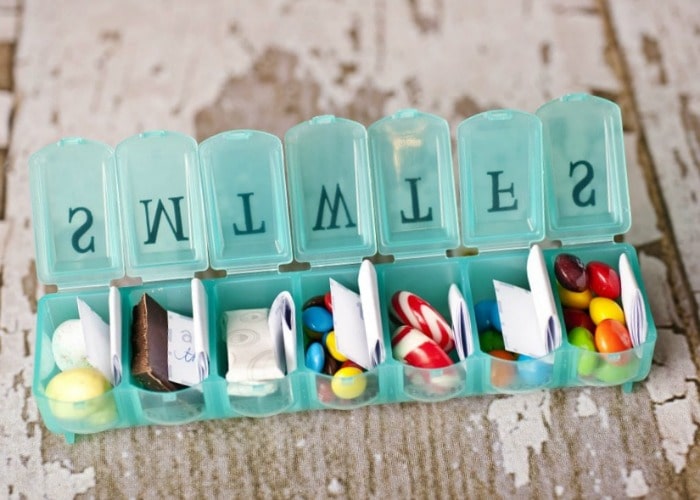 I decided to put mine on my husband's nightstand. Each night, he will be able to end his day with a little love.  Because sometimes in life, it is the simple things that make us happy!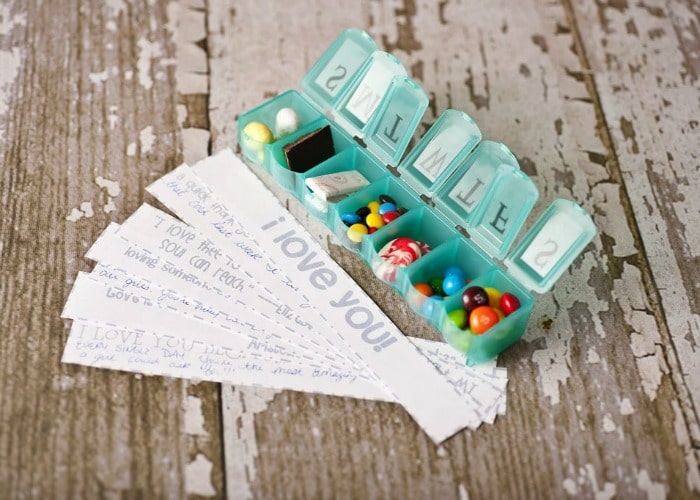 Here are a few more ideas we think you'll love – 
ABOUT THE AUTHORS: We are so excited to be here again contributing to Somewhat Simple!  My name is Corie and I belong to a website called, The Dating Divas. We share original, inexpensive and fun date ideas that are a perfect solution for any marriage! We also feature crafts, marriage tips, ideas for holidays, and SO MUCH MORE!