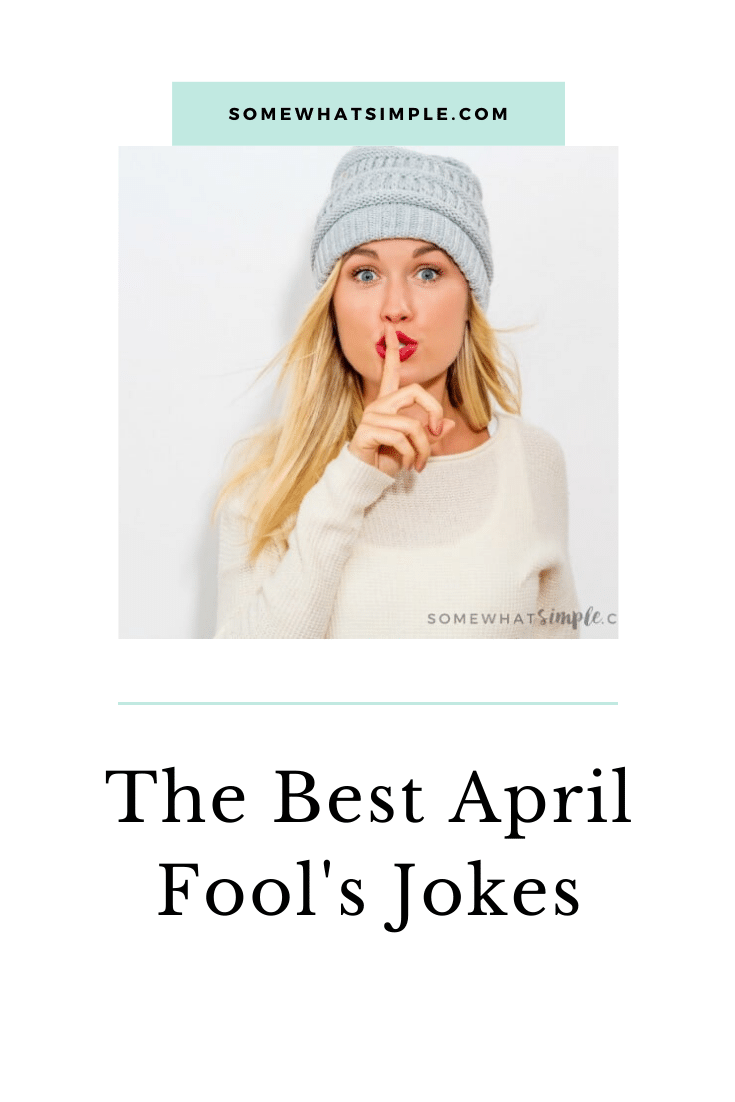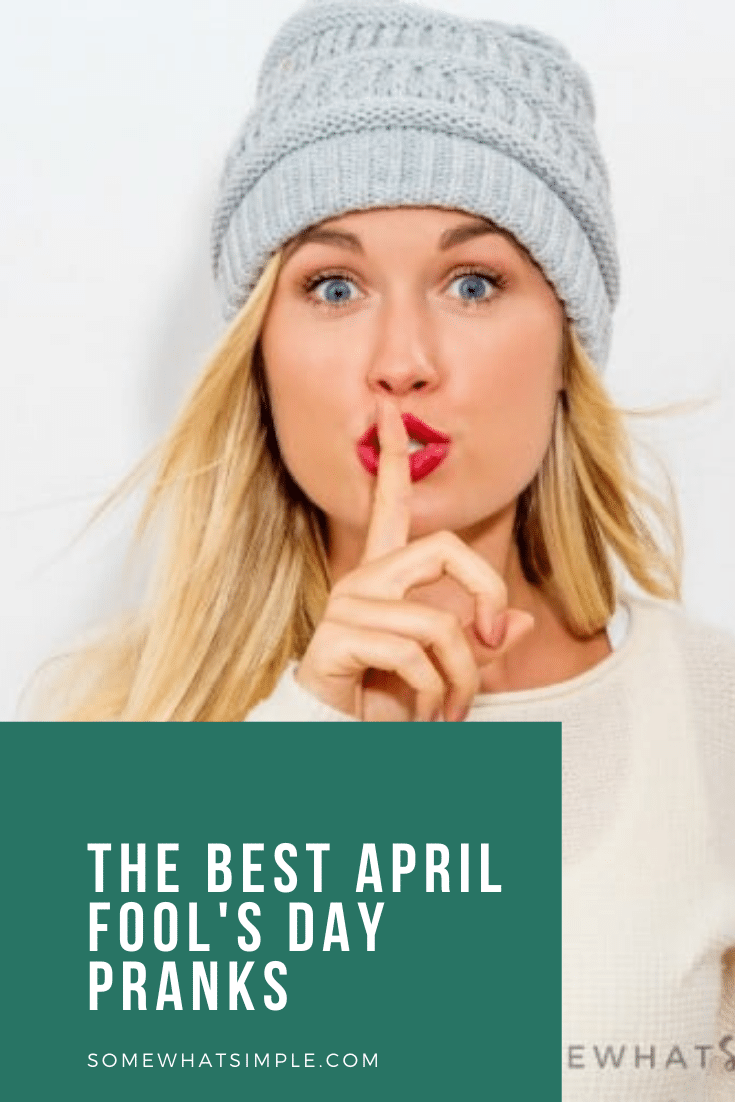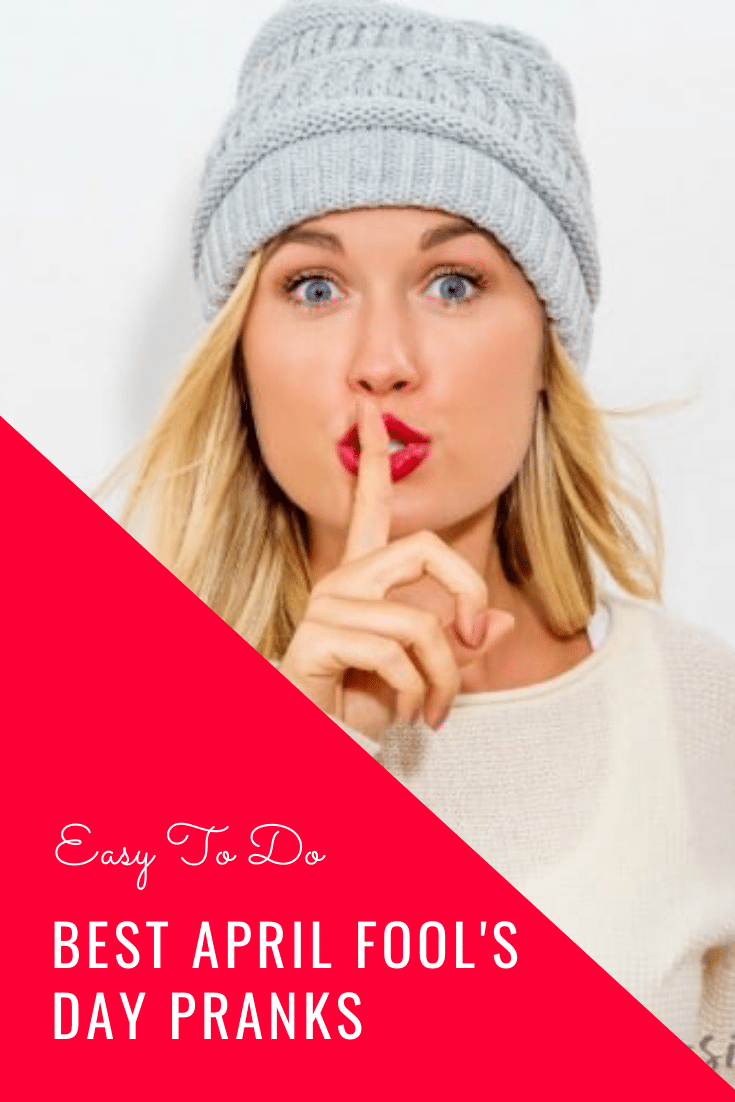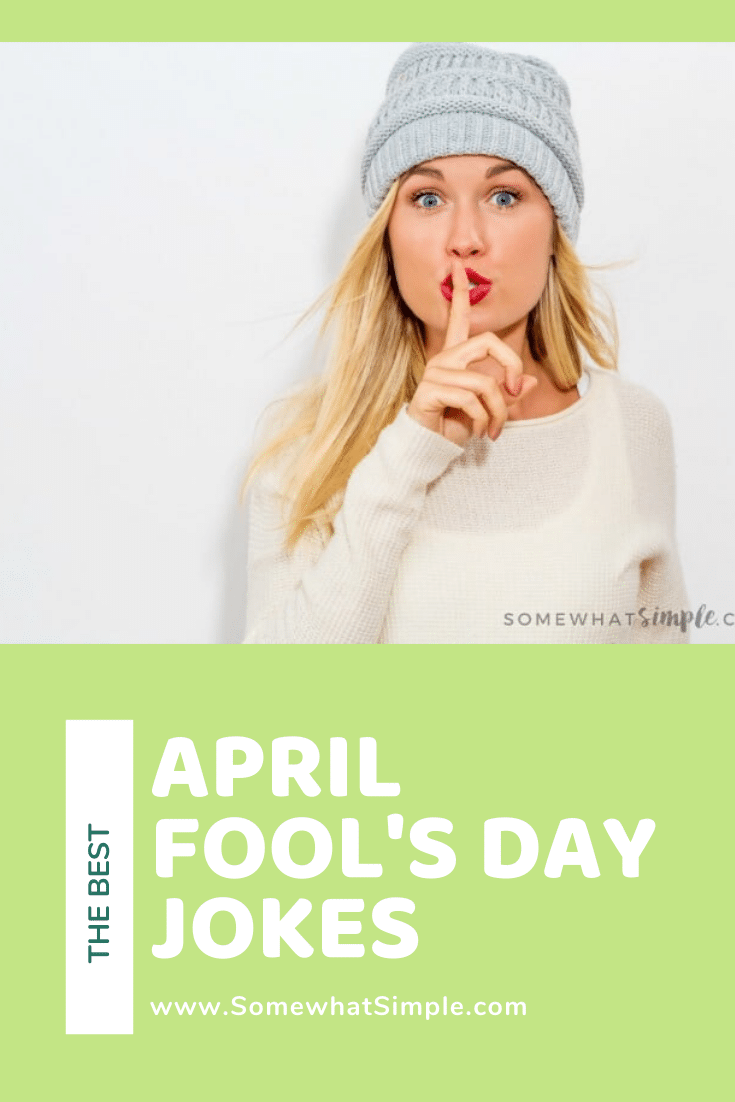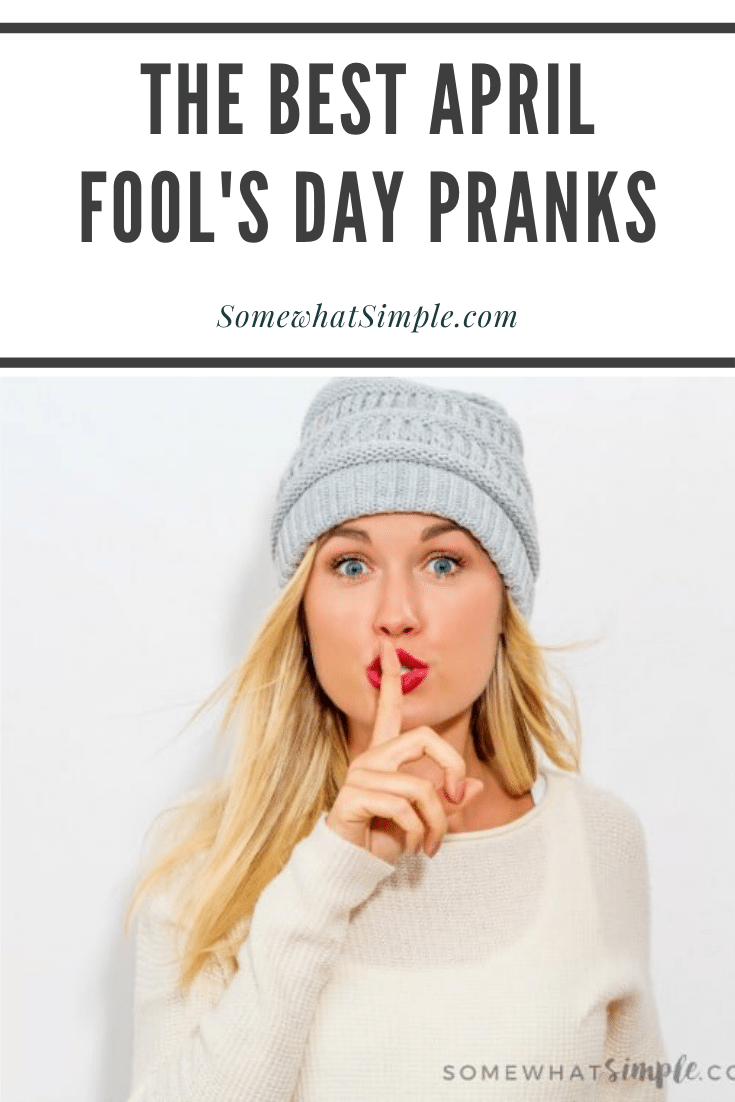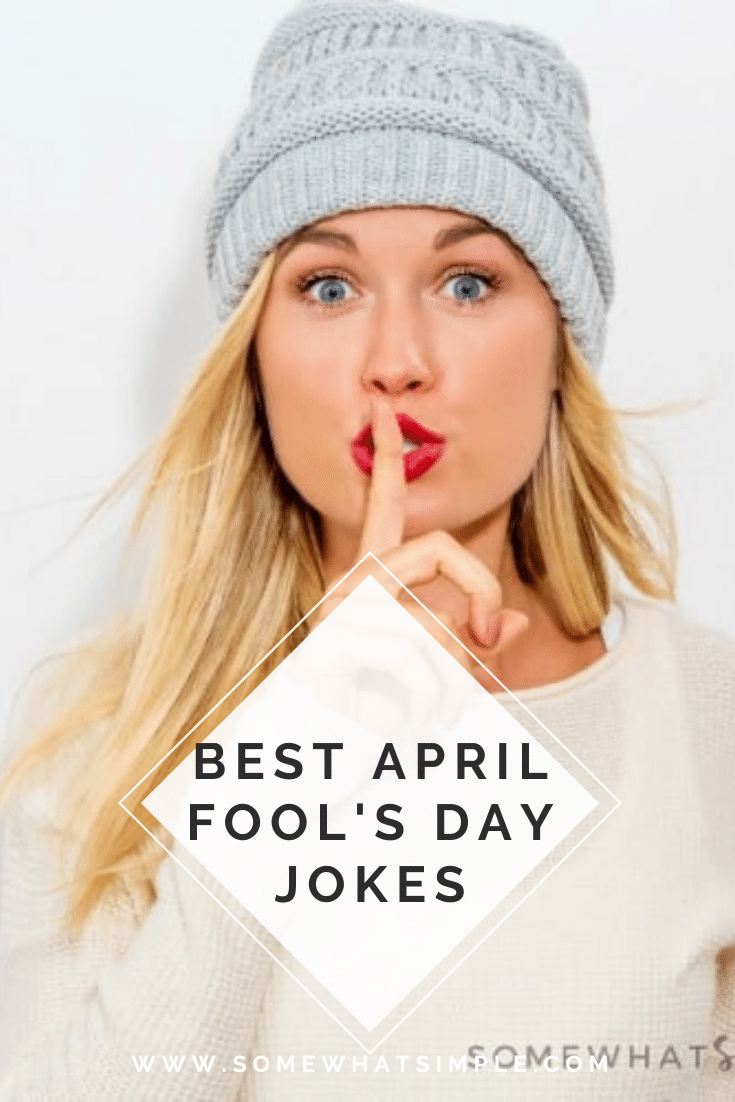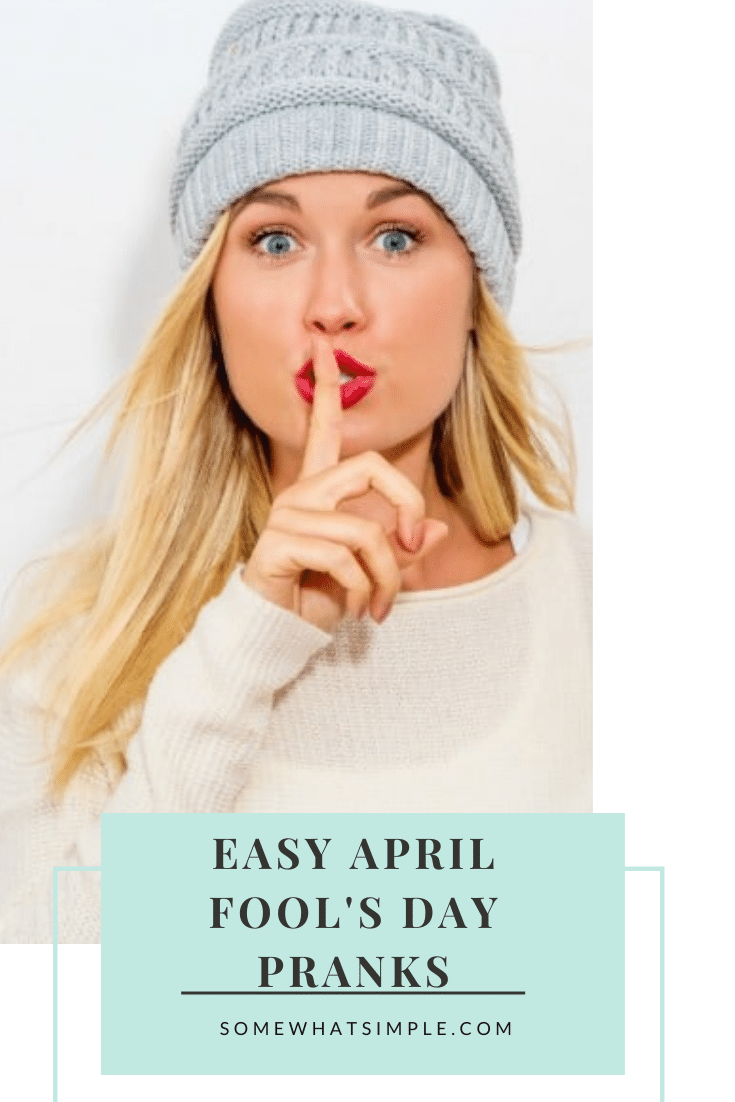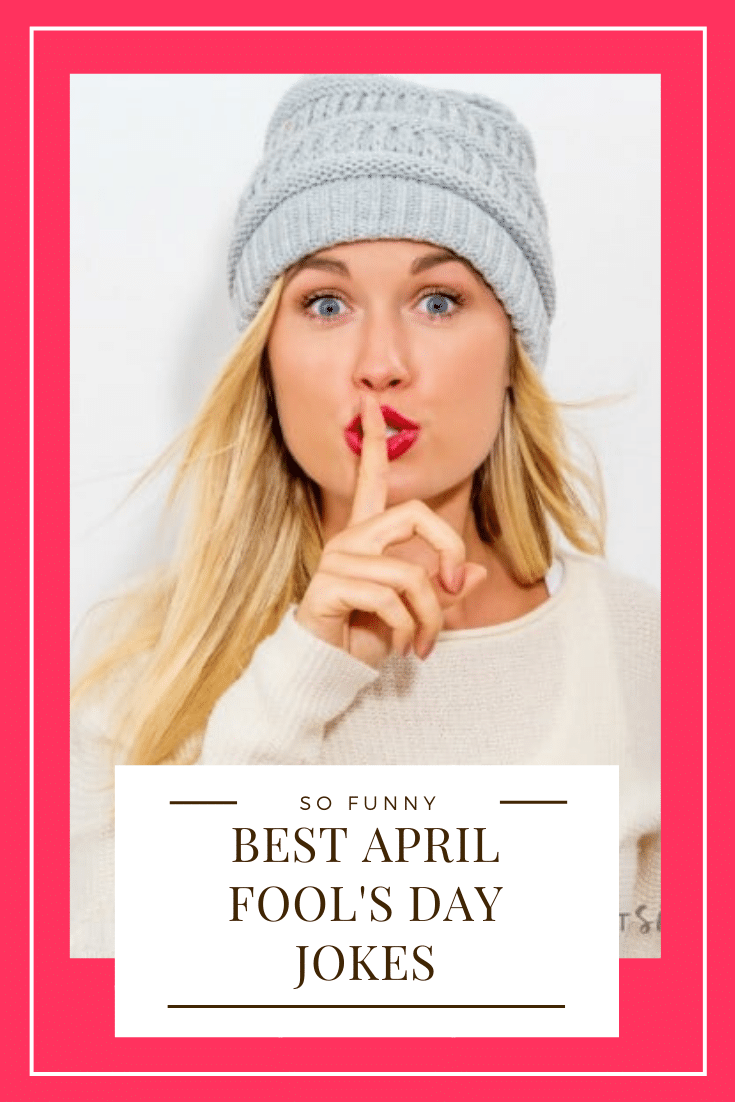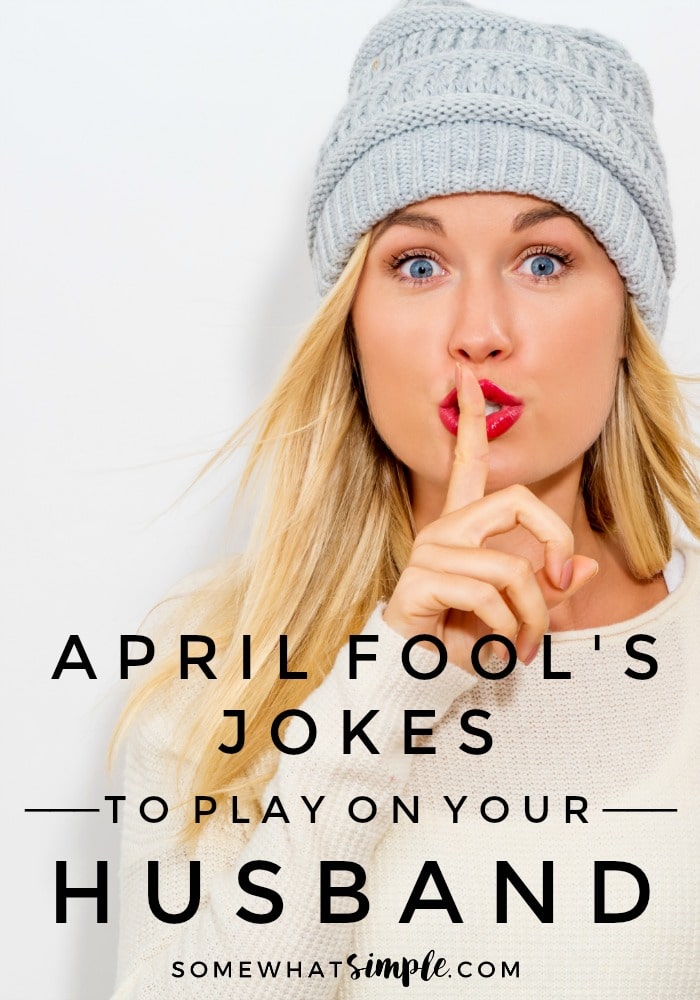 I love playing jokes, so April Fools Day is one of my favorite days of the year. I just love playing fun little jokes on my husband. These April Fools pranks are easy to set up and are both funny and harmless so everyone, including your husband or boyfriend, will enjoy them.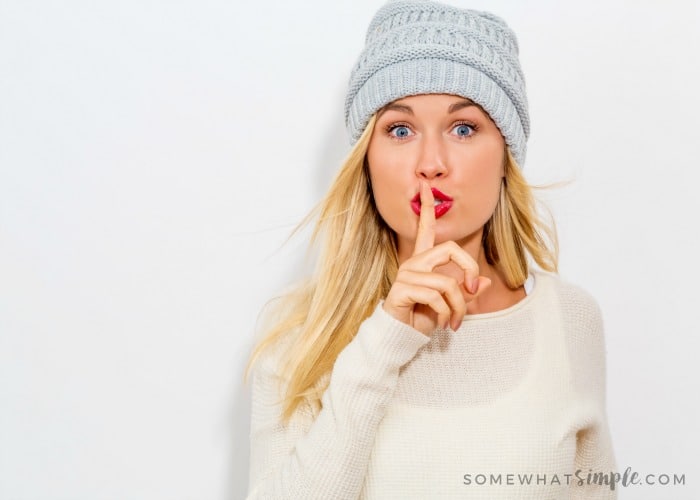 Easy April Fools Pranks
Here is a variety of some of the funniest April fools pranks we've heard of – just in time for April Fool's Day. If your spouse or boyfriend doesn't handle jokes very well, there are a few mild and tame ideas. But if you're married to a practical joker like I am, you might want to go all out! 🙂
We shared a few favorite April Fools Jokes in the video below, but make sure you read all the way to the comments because our readers have added some pranks of their own that literally had us cracking up!!! (Please add some of your own prank ideas too – we'd love to see them!)
Funniest April Fools Jokes For Your Spouse Or Boyfriend
My husband and I love to play funny, yet harmless, jokes on each other so we are a huge fan of this holiday. We have compiled a list of the funniest pranks we could find that aren't mean or destructive, so everyone will enjoy a good laugh. Without further ado, here are some of the funniest April Fools jokes we came up with to play on your significant other:
April Fools Pranks To Play On Your Spouse At Home
Place Poppers Under The Toilet Seat – You know those little white "firecracker" type things that come in the cute little boxes? I bet you wouldn't think they were so cute after sitting down for an explosive moment at the toilet. Simply place them on the rim of the toilet underneath the toilet seat so when they sit down, they get an explosive surprise!
Special Outfit – Tell your husband that you are headed to bed and that you are putting something "special" on for him. If he thinks what I think he might think, he won't be too far behind you! Be hiding under the covers in footy pajamas, or something ridiculous that will have you both laughing for years to come.
Hidden Toilet Paper Roll Edge – Everyone hates it when you can't seem to find the edge of the toilet paper when you need to use it. To make it next to impossible to find, spray it down with a little hairspray. Even if you're able to find the edge, it'll be so sticky you won't want to use it. See the video above to see how we did it.
Drawer Switch – Move your husband or wife's drawers around so that they can't find what he is looking for in the morning!
Funny April Fools Food Pranks
Food – If you are going to do a food-related joke, I recommend doing it about midnight (so the very start of April Fool's). That way they are NOT expecting it at all. This helped me gain a lot of enemies in college and some disgusted looks from my family. Here are a couple of my favorite food pranks to play on my spouse. If you're not sure how to set these up, watch the video above and we'll show you how to pull these pranks off flawlessly!
Chocolate covered cotton balls – instead of a delicious treat, they will have cotton stringing from their teeth
Toothpaste Oreo's – replace the delicious filling with toothpaste. That split second it takes for their mind to register there's something wrong with their favorite cookie is priceless!
Healthy Cheetos – Replace the cheesy chips in their bag of Cheetos with a handful of baby carrots
Best April Fools Phone & Text Jokes
Put His Car Up For Sale – OK, this one is my ABSOLUTE favorite. I did this to my husband last year and he was getting calls all day. Post an ad on a local classifieds website with his car "for sale" and advertise it with a ridiculously low number. I was a little extra mean and took a picture of his car with a For Sale sign in the window and posted it on social media asking all my friends to call on it. 🙂
Mess With His Phone – Change his ringtone to something totally lame or obnoxious or promiscuous and then call him while he is at work. Or set random alerts/messages to go off all day.
Auto-Correct Madness – In Microsoft Word on their laptop, use the Auto correct feature to "correct" a commonly used word such as "the" by automatically inserting "April Fools'!" You can also do this with his iPhone by setting up a keyboard shortcut. (My husband actually did this for me a few months ago!) Every time I texted the word "and" it came up with "I have the best husband ever!" Not sure how to set this up on their phone, watch the video above to see how to do it.
Safe For Work April Fools Jokes
Car Switch – Find your husband or wife's vehicle at work and then move it to another spot. Or, if he/she has keys to your car, switch out his for yours and then park it in another stall.
Put Googly Eyes On His Lunch – This one is totally harmless, but googly eyes always seem to bring a smile
Send a Message – Send him off to work with a loving little pat on the bum, and make sure to leave a fun sticker or note attached without him knowing. It could be something like "I have no clue this is here. Applaud every time you see me" or something random and silly that will have him wondering what's going on.
More Fun April Fools Day Ideas
You guys never cease to amaze us with some of the funny pranks you pull off each year. Leave us a comment below and tell us some of the best jokes you've pulled off on your spouse or boyfriend for Aprils Fools Day!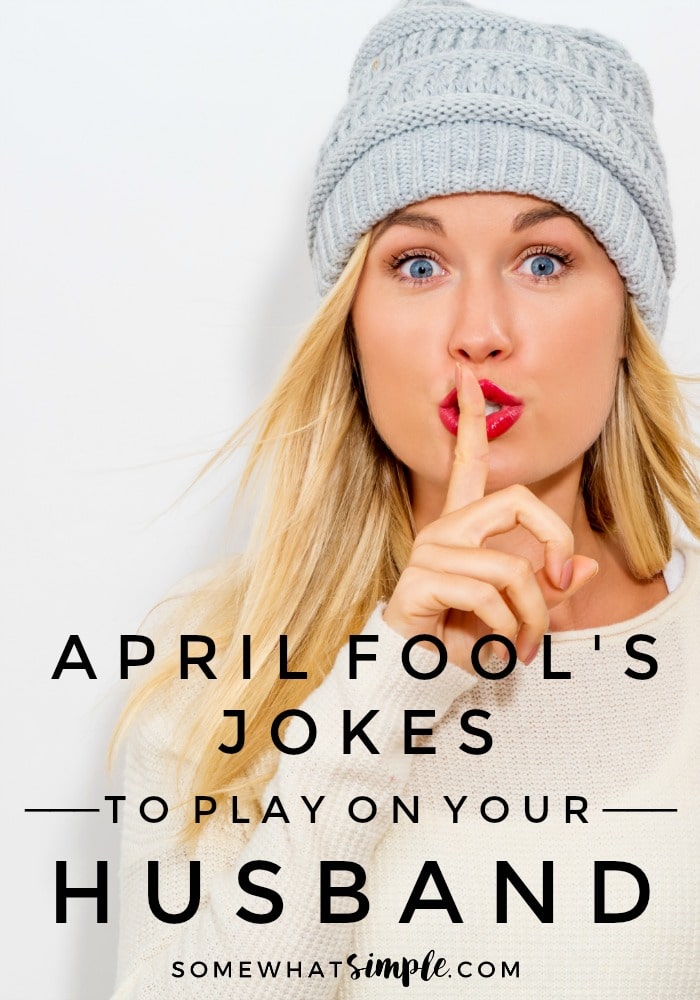 SaveSave