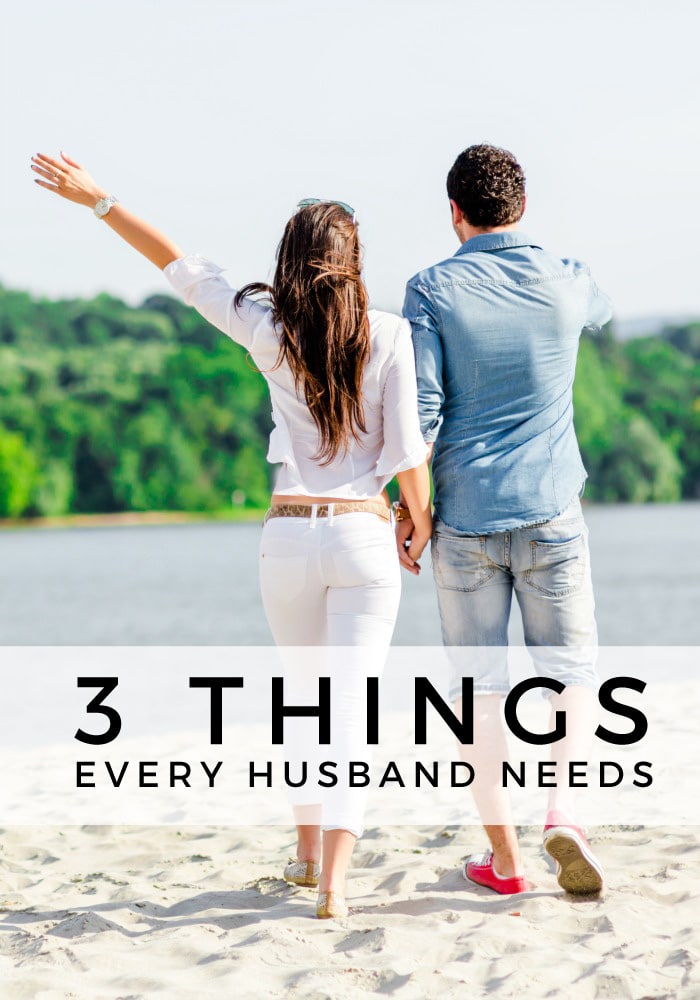 Once your eyes are opened to things you can do better, your marriage will only get better! Here's how to be a good wife by providing your husband with 3 SIMPLE things!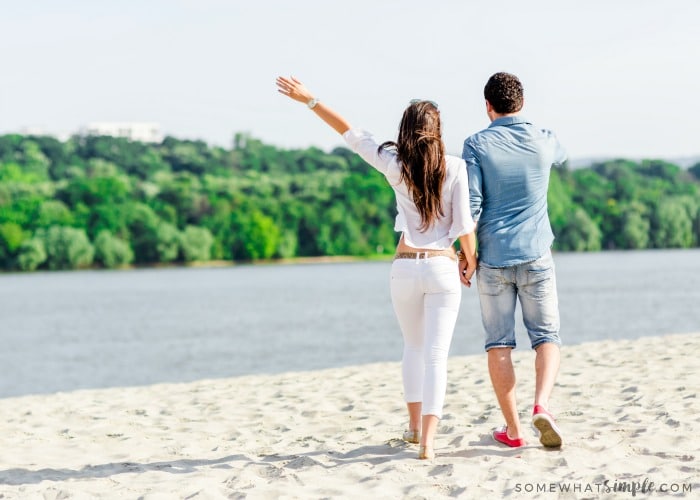 Book On Becoming A Better Wife
I recently finished reading a book that helped me realize I haven't been meeting my husband's main needs. The book is called "The Proper Care and Feeding of Husbands" by Dr. Laura, and I've had a few friends recommend that I read it. I'm SO GLAD I finally did! (I highly recommend reading the book if you get a chance.)
I'll be honest, it was a rough realization, but it was also really exciting! My perspective totally changed and it has been a game changer for our marriage.
Men are more simple than we think, and most of the time they just want us to be happy. (It's true!) And just because they don't show their feelings, doesn't mean they don't have them.
Today I want to share three of the things I learned that every husband needs from his wife. They might seem like a no-brainer, but there are deeper principles within each need that many of us overlook.
More Marriage Ideas
How To Be A Better Wife
1. Show Appreciation
A husband needs to feel appreciated, especially from their wives.
One day I got upset at my husband for constantly coming home from work so late. He always seemed to linger for an extra hour (or more) and my frustration kept building and building.
"Why don't you just leave when work is over?" I complained.
His response is something I will never forget:
"Because the people I work with appreciate me. They like having me around. It's hard to leave sometimes."
Ouch. My first thought was, "What the heck? WE APPRECIATE YOU!"
…and then I realized that he often walks in the door to chaos. Instead of a warm greeting, friendship and appreciation, he usually walks in the door to a frazzled wife, handing him one of the kids, "HELP ME!"
Granted, dinner hour is a hard time when you have 3 kids age 5 and under screaming for your attention. But transferring my stress from the day upon my husband the moment he walks in the door doesn't exactly create a welcoming experience. I've heard again and again that men need 30 minutes to unwind when they get home from work, but I often have a hard time actually implementing this advice.
Our Challenge to You: Make a point in trying not to overwhelm them with complaints and criticism. Instead of worrying about "how" the towels were folded, offer appreciation that he helped fold the laundry. Instead of badgering him about how he handled a situation with your child, appreciate that he is stepping in and being a father, and that he is trying. (We some really good examples of words of affirmation for every relationship if you're looking for ideas.)

2. Give Him Approval
Part of giving our husbands our approval is giving them our respect. Do we ask for their opinions on things and then honor how they feel? Do we ask for their help? Men are naturally "conquerors." A husband needs to know that his wife needs his specific skills and talents, so that he can come riding in on their horse and solve our problems. The problem with the rising feminists views, is that husbands are starting to be viewed as "dispensable"- pieces of a relationship that we don't really need. Us women are being taught to be "tough" individuals, and that we only need men if they can prove they are worthy of us. In trade, we are losing our softness, and men are losing their value.
One of my favorite quotes in the book is this:
Love your husband as if he's never done anything wrong before.
One big difference between men and women is the ability to let things go. Women tend to hold on to grievances, and we whip them out as weapons to use later. The problem here is that you can't fully give someone your love and approval if you aren't forgiving and accepting that your husband is human.
Our Challenge to You: Wake up and treat each day as a new opportunity to love your partner fully. Look for specific ways to show your love, in actions and in in words.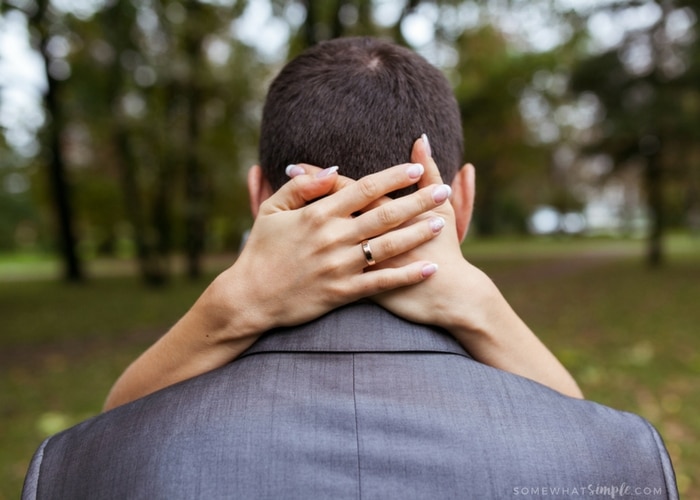 3. Offer Affection
When it comes to men we often think the "affection" they want is always sex; however, a husband needs those small acts of affection throughout the day just like we do. A warm hug and a kiss when we greet each other after a long day, a pat on the back, a stroke on the arm, and all those other ways that we give daily assurance of our love and approval.
My grandma once told me of a rough time in her marriage. And then she said "you know what I decided to do? I gave him a kiss and told him I loved him every single day, because I knew that if I didn't, I would lose the desire and ability to do so." I love that!
When it comes to sexual intimacy, this book also gave me some valuable insight and helped me understand men in a way I never have before. (I don't want to give it all away, so you will just have to read it for yourself!)
Our Challenge to You – Give your husband a kiss every day you tell him you love him.
How To Be A Good Wife Challenge
I really hope you'll try 1, 2 or all 3 of our challenges!
And we'd love to hear how you're doing – tag us on social media or leave us a comment in the section below!
You're one step closer to making your marriage even better. Good luck!