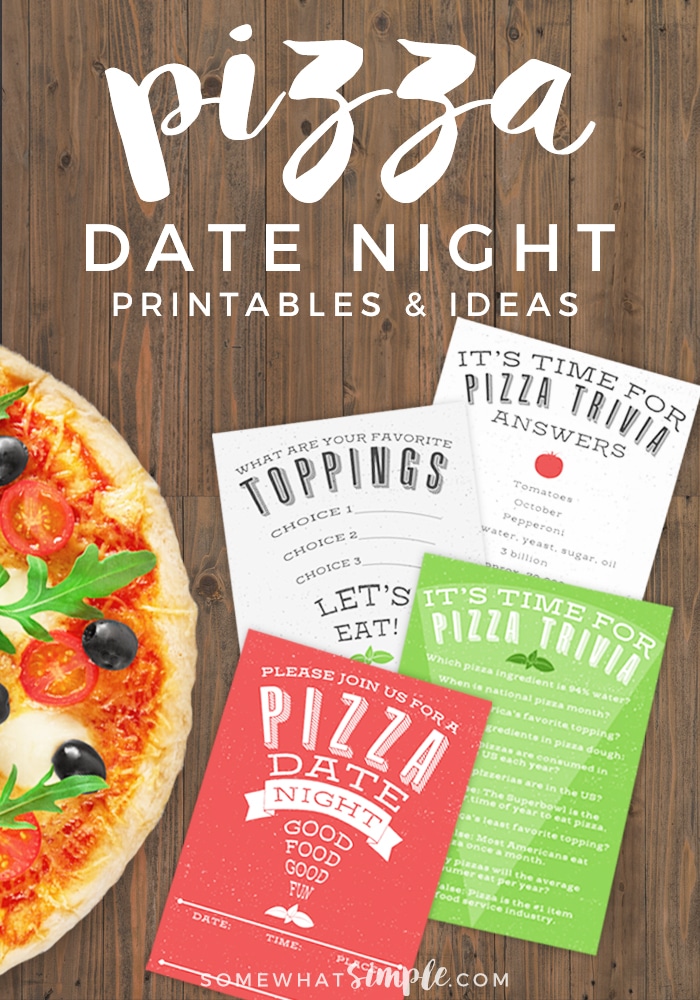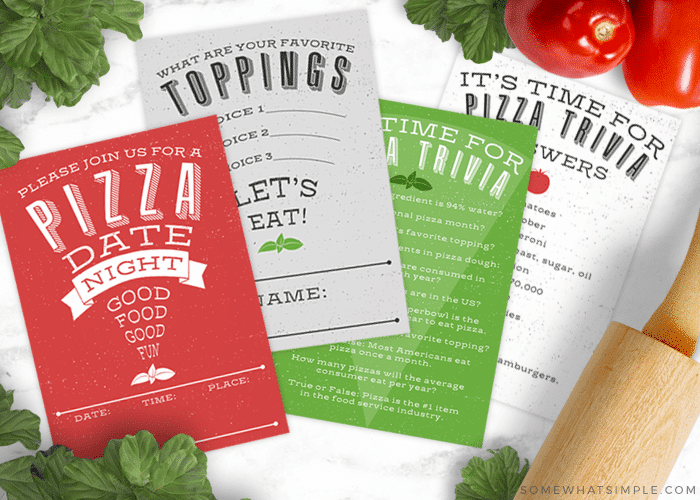 You deserve it. Take the kids to a sitter and have a fun and simple night in with friends! And it really doesn't take much work from you – simply print out our Pizza Date Night Printables (below), invite anyone that you'd like, and sit back and relax with your squad!
You can keep this Pizza Date Night simple and low-key, share the evening with friends, or opt for a night in with just the two of you!
Pizza Date Night Ideas
Low-key:
Fill out the invite, and deliver (or mail) to friends.
When guests arrive, have them fill out their favorite toppings page to figure out what pizzas you'll need to order.
While waiting for the pizza to arrive, fill out the pizza trivia page, play some other games, or start a movie.
Enjoy a simple, yet fun night in!
Step it up a notch:
Fill out the invite and send to friends.
Prepare pizza dough and toppings.
When guests arrive, enjoy a fun evening as you build your own pizzas.
While the pizzas are cooking, answer the pizza trivia questions.
Enjoy your pizzas while visiting with friends, or watching a movie.
Just the two of you:
Fill out the invite (i.e. Date: Tonight, Time: After the kids are asleep, Where: the living room) and place it, along with the favorite toppings page, somewhere your sweetheart will find it.
Once they fill it out, order the pizza before the 'date' starts, and get ready for a relaxing Pizza Date Night for just the two of you! Throw on a movie, or just talk about your day. And I strongly suggest jammies and slippers with this one. 😉