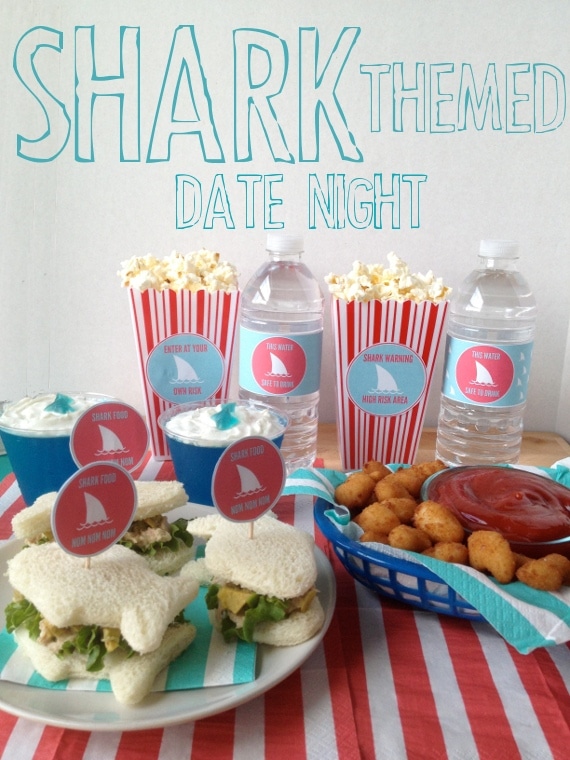 My husband and I are Shark Week fanatics and total kids at heart. Every year when it rolls around we become glued to the TV just soaking in all of the cool shark trivia. With the event fast approaching (August 4th-10th) I thought it would be really fun to plan a special Shark themed date night. The food was the most fun to plan. We had little tuna fish sandwiches, popcorn shrimp cocktail, and blue jello adorned with gummy sharks. While we watched we munched on popcorn and decorated shark victim cookies!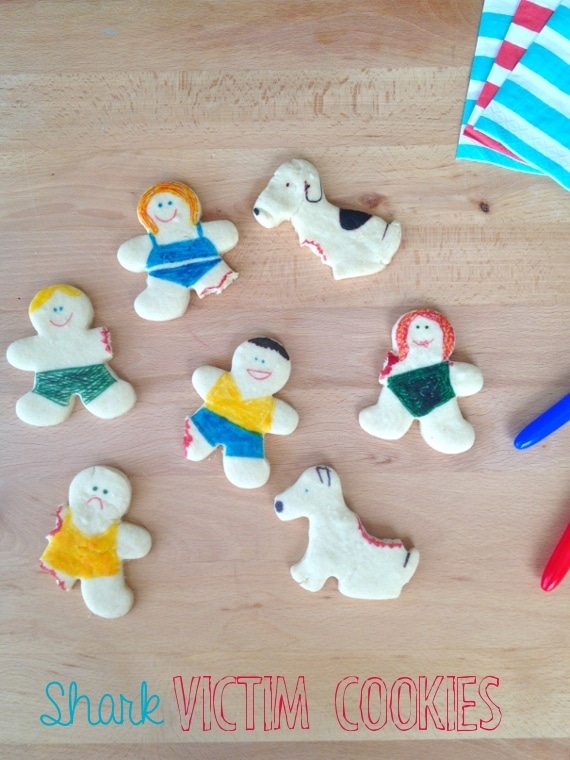 Since it is not Shark Week currently, we watched some past episodes on Netflix. If you don't have Netflix or cable, you can usually find the DVD's at the public library. Hooray for educational entertainment! Also, if that's a little too educational for your taste, you could totally watch the old shark classic Jaws.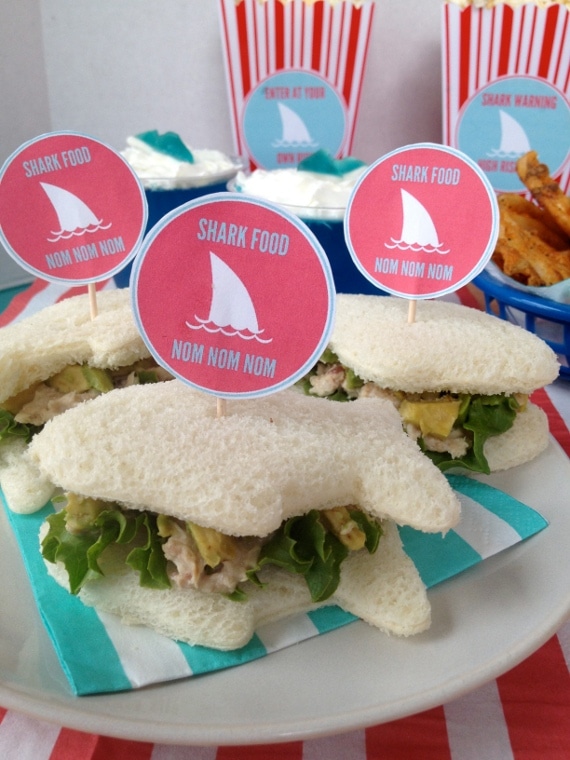 I also created some shark themed water bottle labels and cupcake toppers for a little family shark week party we are going to be having August 4, and used them for our dinner. These are free to print here and can be used for any kind of Shark themed party!
Any other shark fans out there?!
ABOUT THE AUTHOR – Hey guys! I'm Sarah, one half of the creative team at Pretty Providence. My best friend Jessica and I blog about our frugal lifestyles. We love life with a budget. You may think that sounds weird, but it's true. We love saving money on the little things because lets us put dough away for bigger goals; like traveling the world, building my dream home, hiring an in-home chef, etc. (or is it just me who wishes I never had to cook again!?) We're excited to be contributing here at Somewhat Simple once a month on relationships.