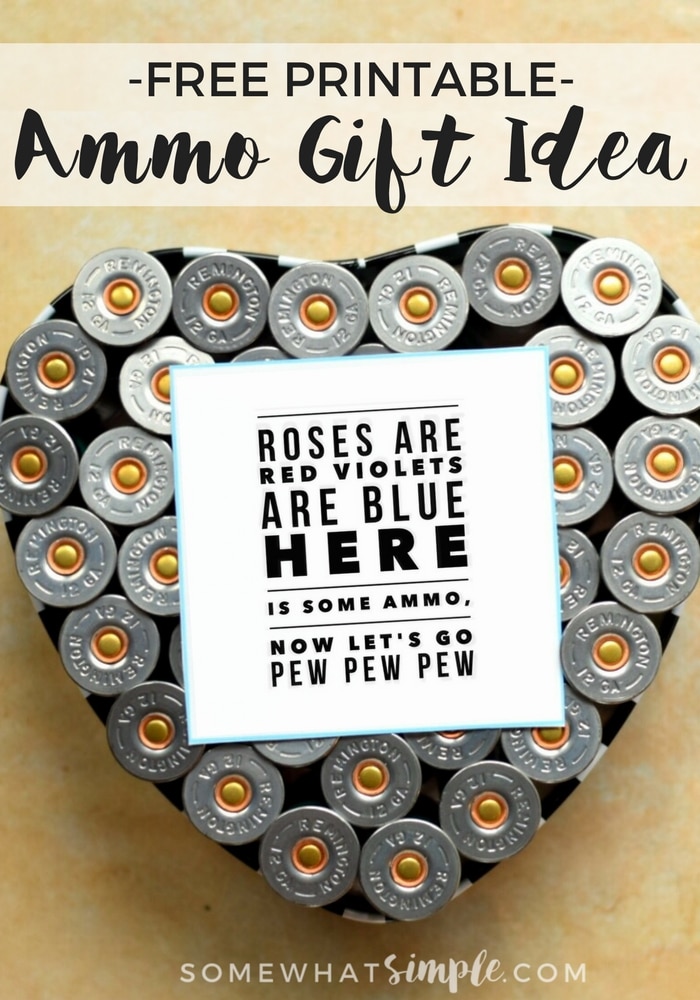 Whether he's a hunter, an avid sportsman, or just tough as nails- these manly gifts are sure to put a smile on his face.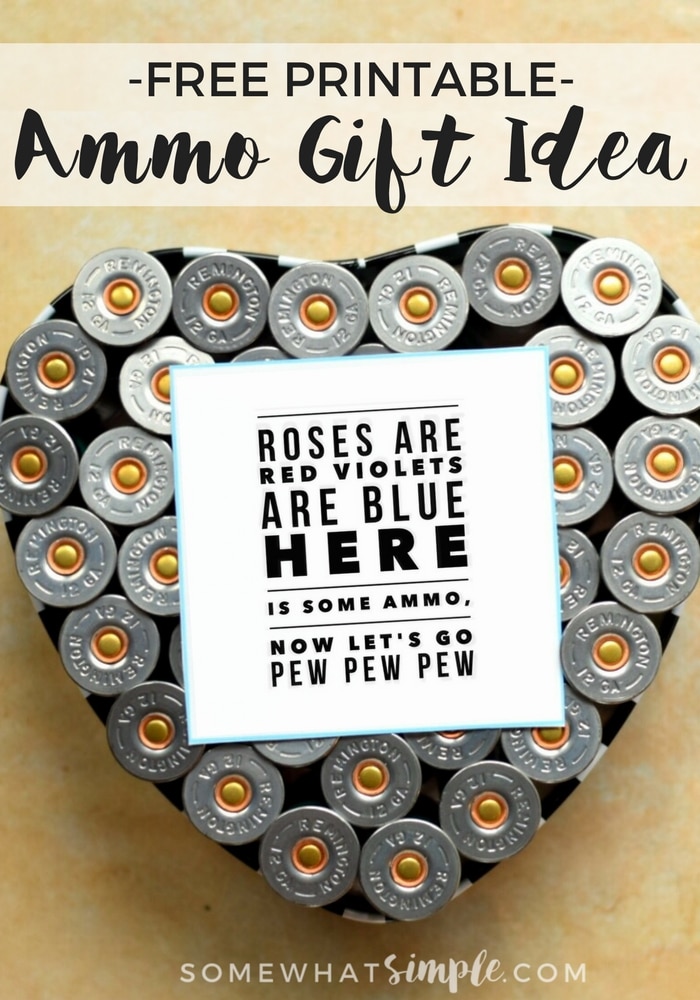 I have a growing list of husband birthday ideas, and each year I like to add a new creative idea to it. This year's manly gift idea was inspired by the town we live in. Hunting is huge here, and almost everyone owns a truck and RV. In fact, when we were house hunting, we thought it was funny that every single house we looked at had RV parking. The Walmart here always has a surplus stock of camo too!
The great thing about this gift is your husband doesn't even need to be a hunter! The gift could just be a fun date night to the shooting range, or could even be attached to a Nerf gun! This would also make a great gift for a son, nephew, etc.
I created 2 different printables to go with this gift idea, Here is what the second gift tag option looks like: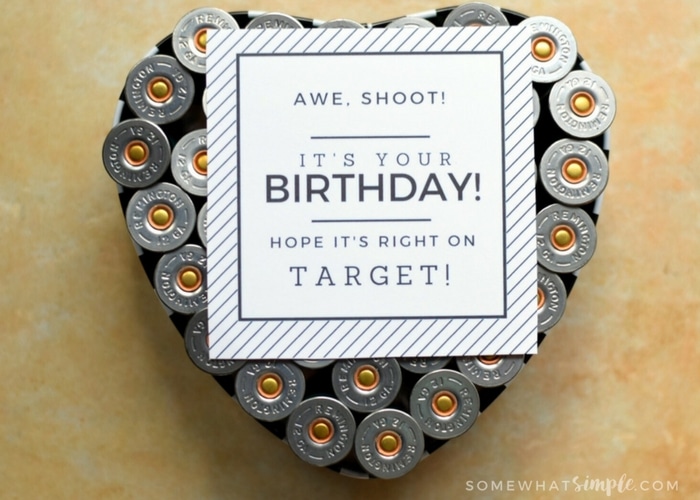 This gift tag could also be used with darts and a dart board, etc. There are a lot of different ways that you can customize this manly gift idea to fit your specific person! (Heck, this one above could even have a Target gift card attached!)
Pick your favorite printable (download below) and I'll show you how to put it all together!
Manly Gifts – Ammo Gift Tag
ITEMS NEEDED FOR AMMO MANLY GIFT IDEA –
Ammo (or nerf gun ammo)
Sturdy Tin (mine was heart-shaped)
Printable Gift Tag
Tape
DIRECTIONS –
Download and print the gift tag of your choice.
Fill tin with ammo and attach the card with some tape.
Wrap it up and get ready to gift an awesome, manly gift!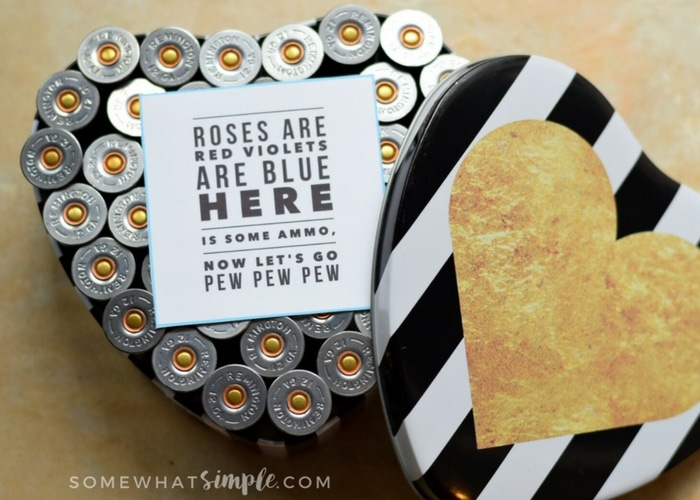 CLICK THE LINK BELOW TO DOWNLOAD OUR FREE AMMO PRINTABLES –
. . . . .
Here are a few more manly gift ideas you might enjoy: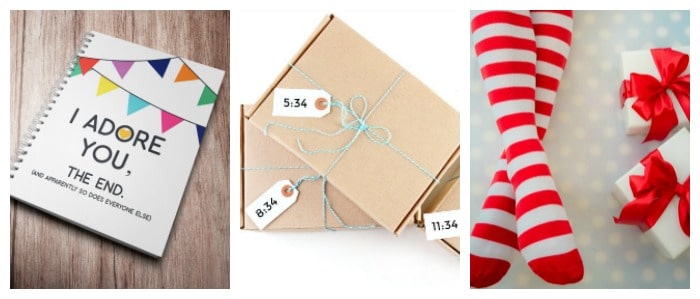 'Happy Birthday to My Husband' Letter Book // A Present For Your Husband //Sexy Gift For Your Husband