These Santa hat cupcakes are so easy to make, and sure to be a favorite at any holiday party!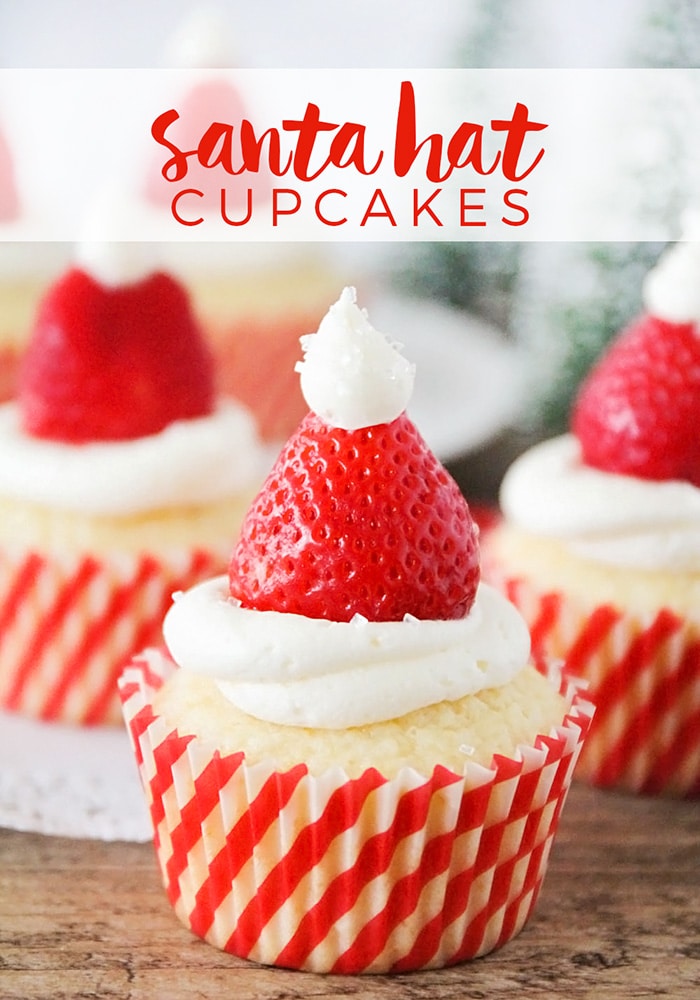 The other day, a friend confided to me that she doesn't like cupcakes, and I was shocked. I mean, what's not to like? They're individual serving-sized cakes, and they come in just about every flavor imaginable. They're adorable, portable, easy to make for a group, and so fun to decorate! While I do love a good layer cake, cupcakes are so much easier to make that they're my default for parties or birthdays. I have a few good holiday cupcake recipes already (these eggnog cupcakes and these chocolate covered strawberry cupcakes are some of my favorites), but I wanted to make something new (and easy) for Christmas this year. These Santa Hat cupcakes are so simple to make, and so fun!
I used my favorite homemade vanilla cupcakes, but you could easily use cake mix, or even buy store-bought cupcakes if you're not feeling like baking. Just whip up a quick vanilla frosting, add your strawberries, and top with a few sprinkles for an adorable little treat! My girls couldn't stop giggling over how cute these cupcakes are, and I think they would make for a very striking presentation on a dessert table. We will definitely be making these for our next holiday party!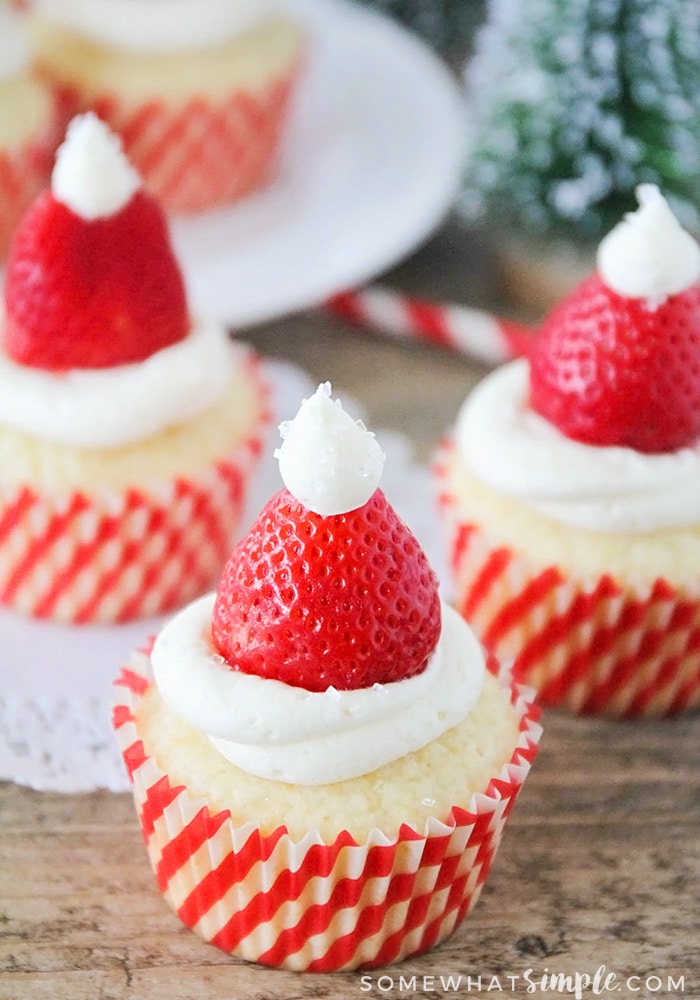 Santa Hat Cupcakes
INGREDIENTS:
24 cupcakes, baked and cooled (I used this recipe)
1/2 cup butter
3 cups powdered sugar
1-2 tablespoons half and half or heavy cream
1 teaspoon vanilla extract
24 strawberries, washed and tops cut off
white sugar sprinkles
DIRECTIONS:
In a large bowl or the bowl of a stand mixer, beat the butter until light and fluffy. Add the powdered sugar, vanilla, and 1 tablespoon half and half. Beat until smooth. Add additional half and half as needed to help the frosting come together. Beat on high speed 3-5 minutes, or until light and fluffy.
To assemble, pipe the frosting in a flat circle on top of each cupcake. Top with a strawberry, cut side down, and add a dollop of frosting to the top of the strawberry. Sprinkle each cupcake with sugar sprinkles. Serve immediately.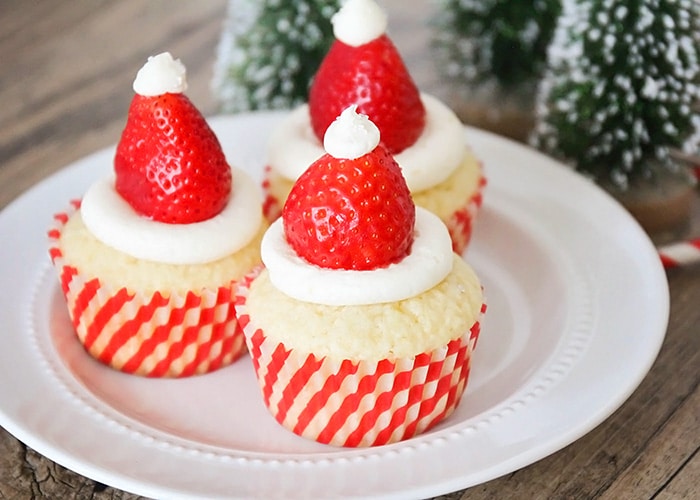 Here are a few more Christmas treats you might enjoy: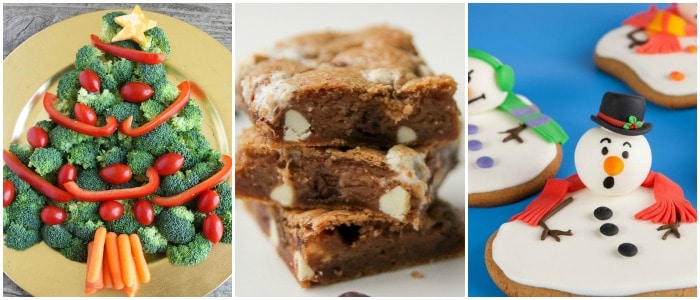 Christmas Tree Veggie Tray || Candy Cane Cocoa Bars || Melted Snowman Cookies